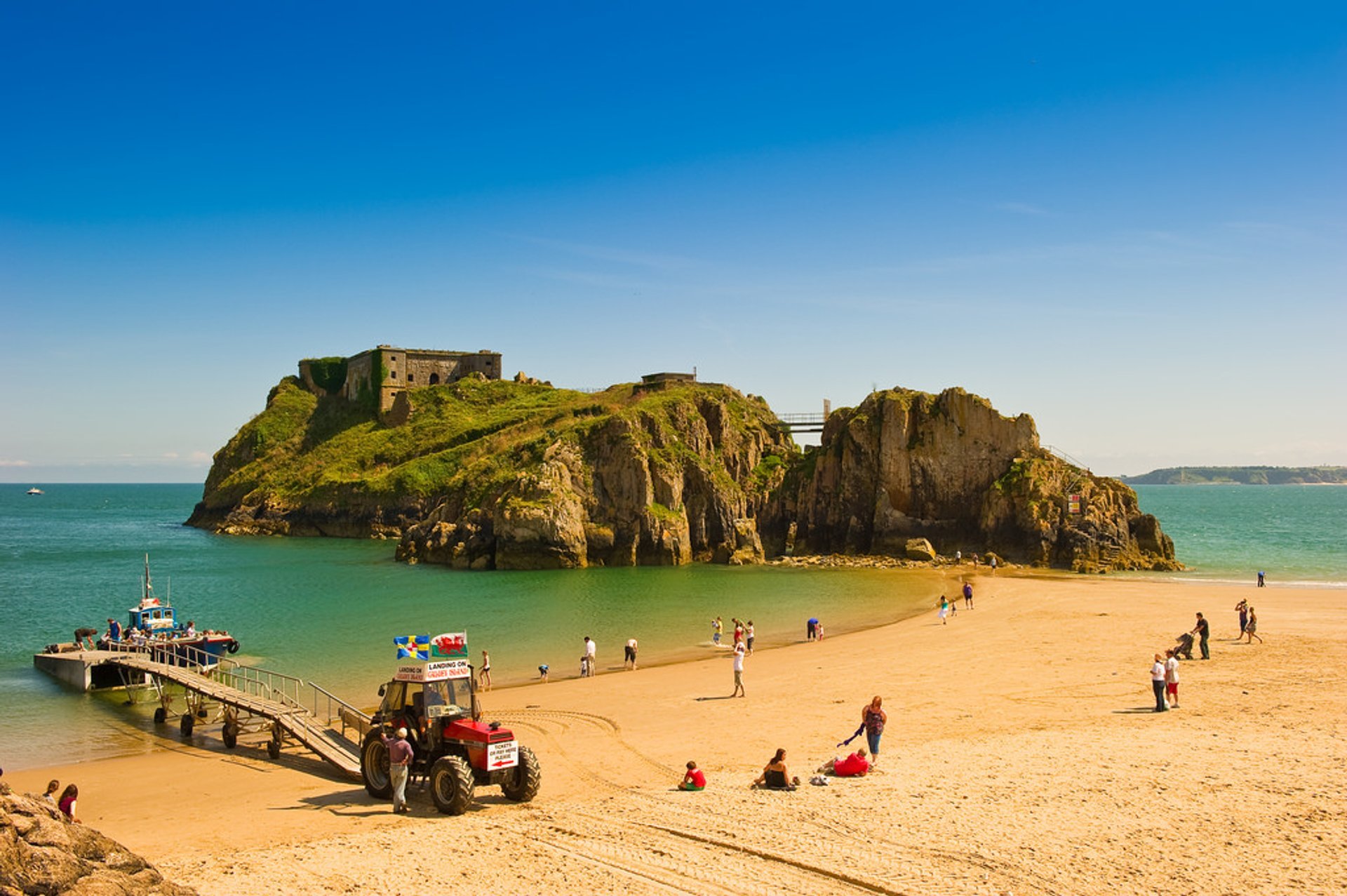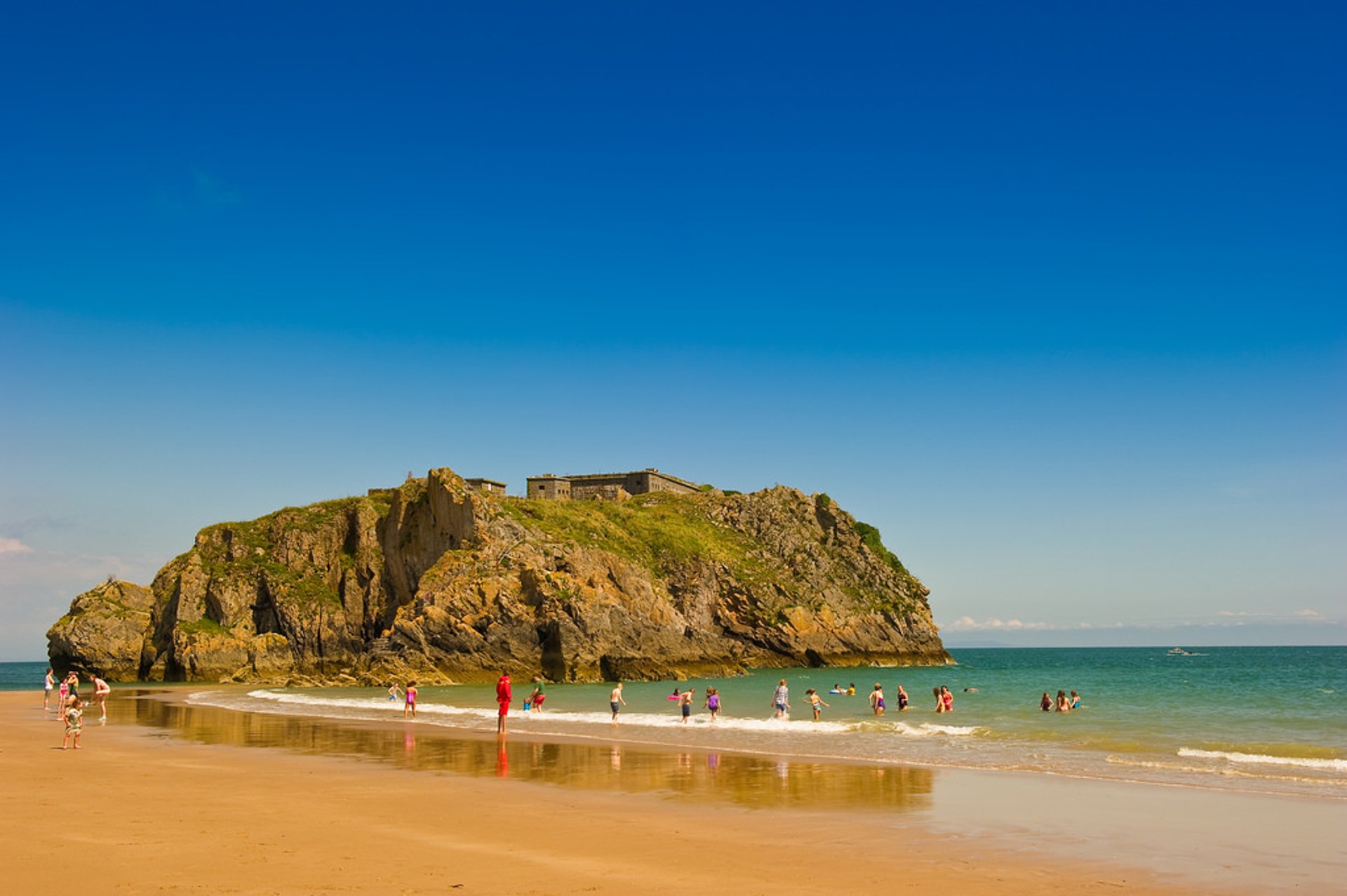 Wales is not quite a "beach destination," however, it still has a number of excellent beaches, 33 of which are marked with the Blue Flag for its high level of environmental purity and impeccable organization of recreation infrastructure.
Their main mass is concentrated on the north coast. However, they are more about sunbathing and other activities rather than swimming, as the water temperature even in the height of summer does not exceed +16 ..+ 17°C. The coastline of Pembrokeshire washed by the Gulf Stream, is the warmest in the UK.
Beach season in Wales lasts from June to September. So, book your beach holidays in Wales in advance.
Find hotels and airbnbs near Beach Season (Map)