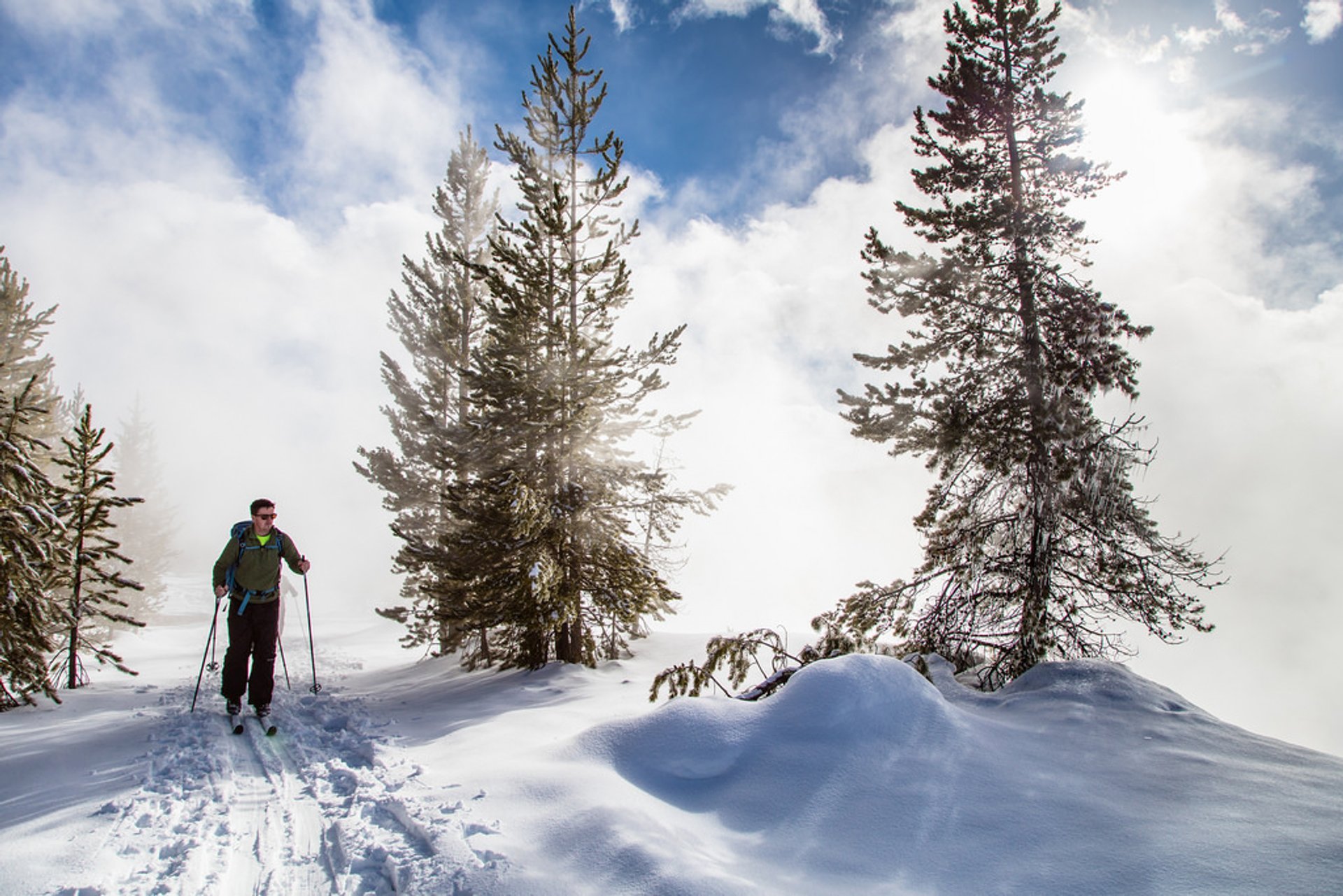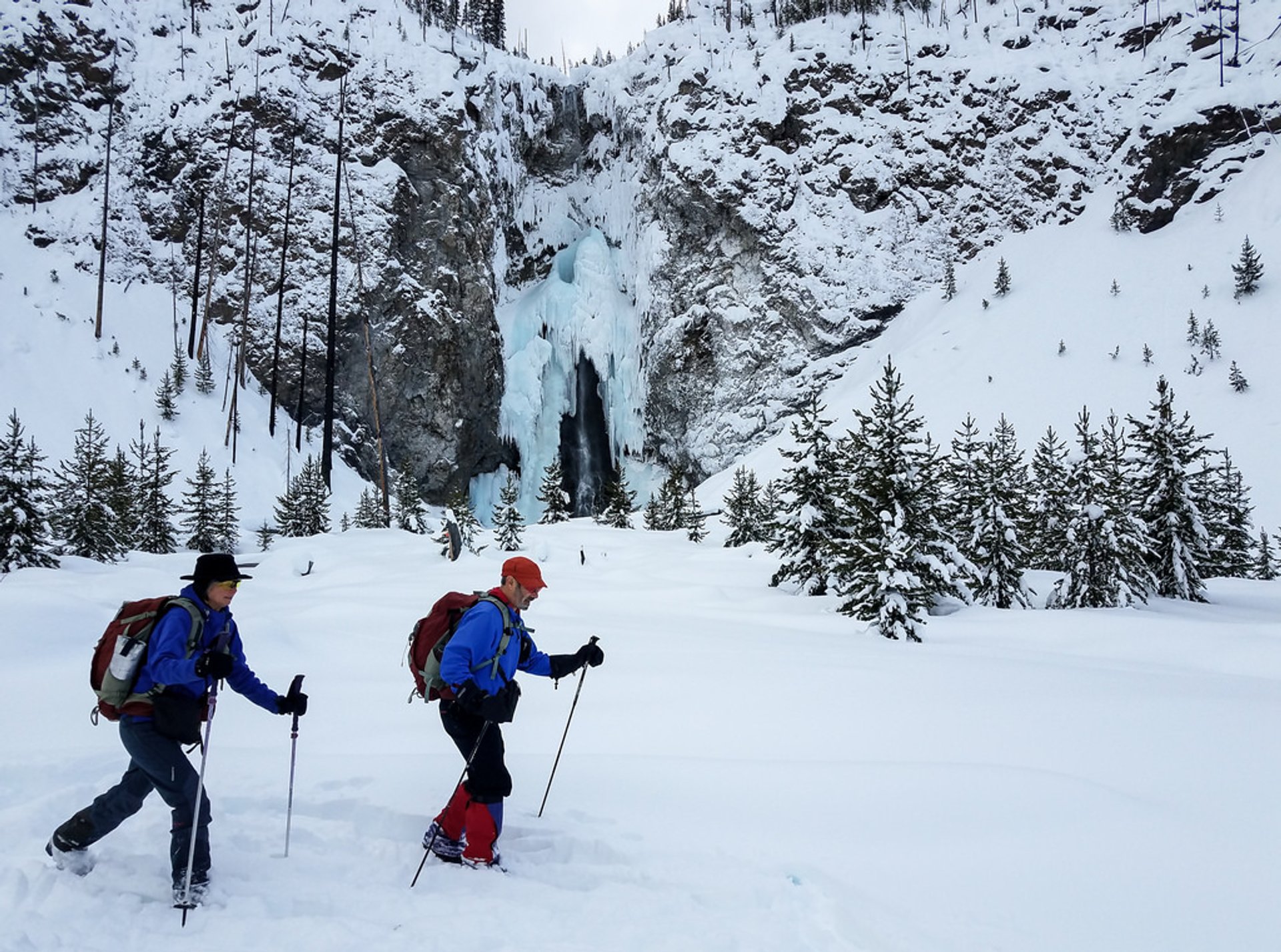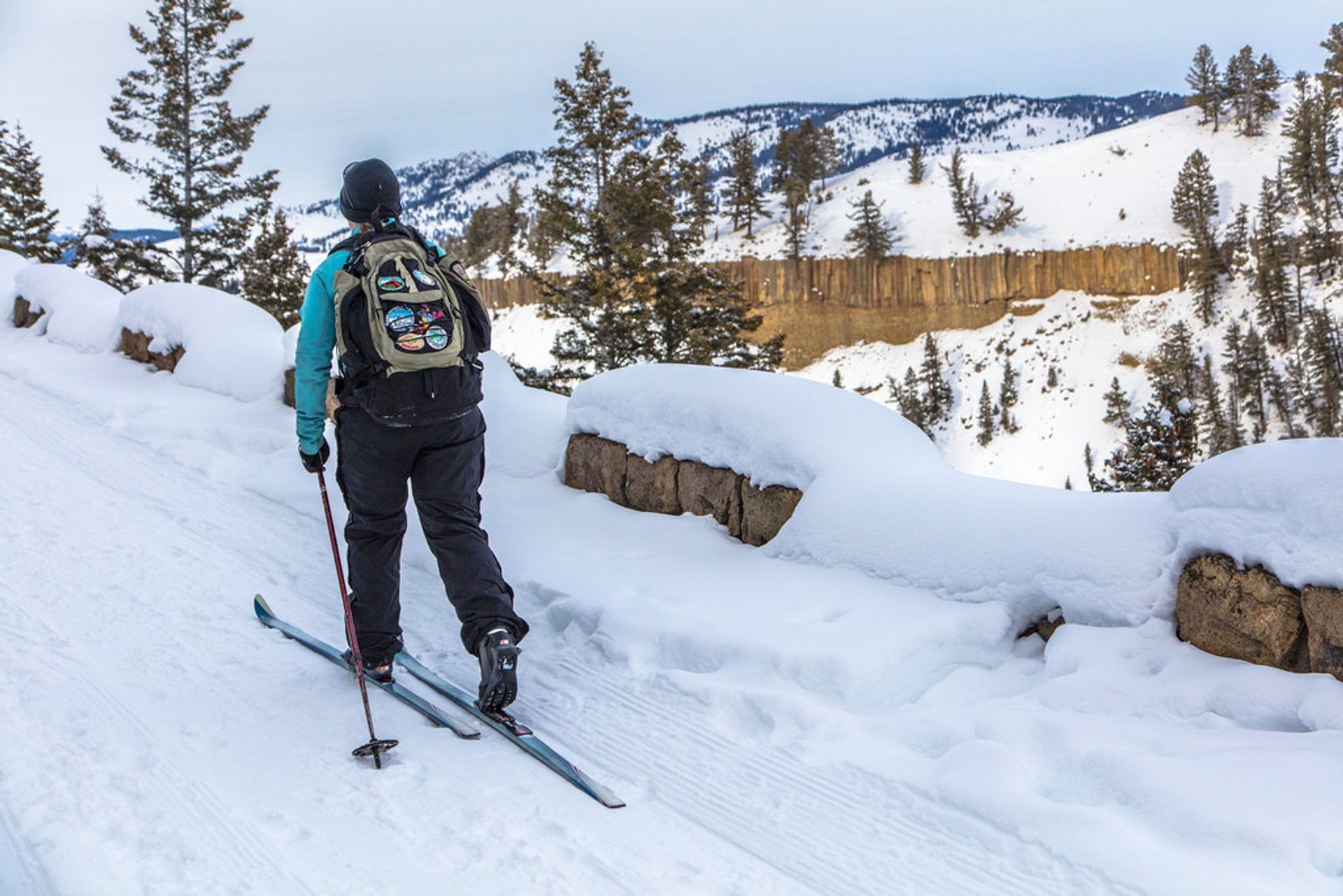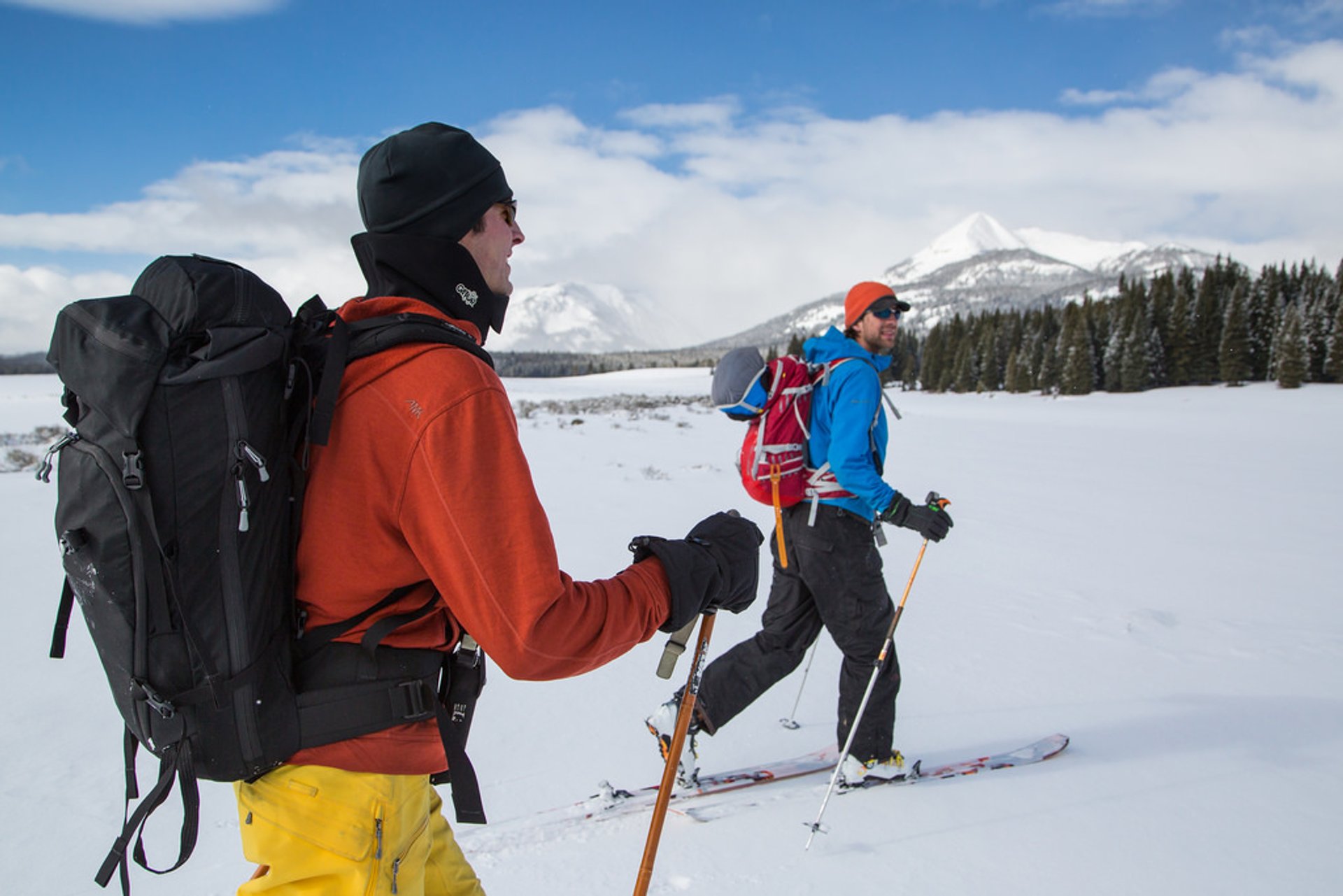 Cross-Country Skiing and Snowshoeing
Featured in
Hundreds of kilometres of gorgeous snowy trails for cross country skiers and snowshoeing can be found in Yellowstone.
Stunning views of frozen lakes and waterfalls, snowy mountains, snow-covered trees, and other spectacular sights are there for skiers as well. Some of the most popular spots are the Old Faithful area, Lonestar Geyser Trail, Fern Cascades Trail, and the Fairy Falls Trail.
You can enjoy the peace and silence of nature and its unique beauty in this period. But you should remember that you are traveling among nature and can meet various dangers like changing weather, hydrothermal areas, open streams, deep snow, and wild animals as well. You have no guarantees of being safe. Before you go you should speak to the rangers to find out the weather and snow conditions and other details, like road closures and so on. Be careful while crossing thermal features, use only marked trails.
Various rentals, ski instructions, excursions, and guided tour are provided from the Old Faithful Snow Lodge and the Mammoth Hot Springs Hotel.
Find hotels and airbnbs near Cross-Country Skiing and Snowshoeing (Map)
Cross-Country Skiing and Snowshoeing
Featured in