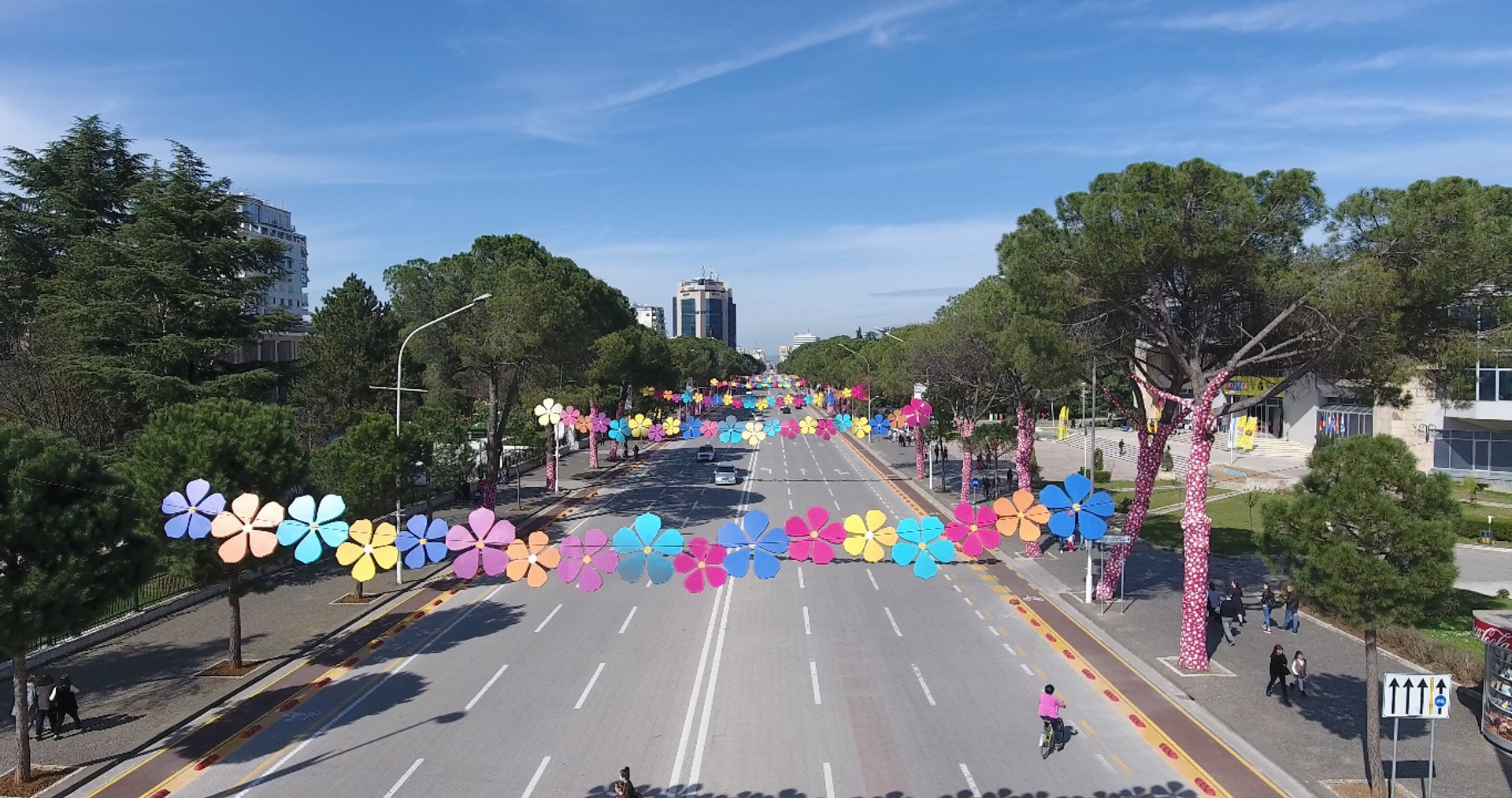 Summer day (Dita e Verës) is a pagan holiday stemming from Shkumbin (Elbasan). The town is famous for the temple of Mountain Muse or Zana Malit, known as the goddess of hunting, forest, and nature. According to a legend, the goddess wouldn't come out of her temple until the beginning of summer, which was March 14th. Similarly, today's celebration is dedicated to the rebirth of nature and its awakening from winter sleep.
Initially, the festival was celebrated solely in Shkumbin. Today Elbasan remains the main destination to experience the festival, but various festivities are observed all across the country. Tirana holds a large celebration, which culminates with a grand concert in the evening.
On the Day of Summer in Albania, locals eat traditional Ballokume cookies and treat guests with national dishes, prepared in a bit different way than usual. Kids are typically given nuts and dried figs.
Another tradition is wearing a bracelet Verore (a word derived from summer). It's made of two thin braided strings, red and white. When the celebration is over, the bracelet is hung on a tree branch. It's supposed to bring good luck. It's also assumed that birds use the bracelets for building their nests.
Some other countries of Eastern Europe have resemblant celebrations on March 1st. Centuries ago, it was considered the first day of the New Year. With the adoption of the Gregorian calendar, 13 days were added, moving the celebration day in Albania to March 14th. Summer day has been a public holiday in Albania since 2004.