Arkansas is famous for its abundant forests and vast wilderness areas. Due to a wide variety of trees, the state looks especially beautiful during the changing seasons. Oak and hickory provide lots of yellow tones, and maples create red and orange accents. The Ozark Mountains in the north get yellow and golden tones in early October. The central part of the state, namely Arkansas River Valley and The Ouachita State Park, start to transform a week or so later, reaching full transformation in early November. The southern part of the state usually dresses up in gold by mid-November.
The Ozarks Region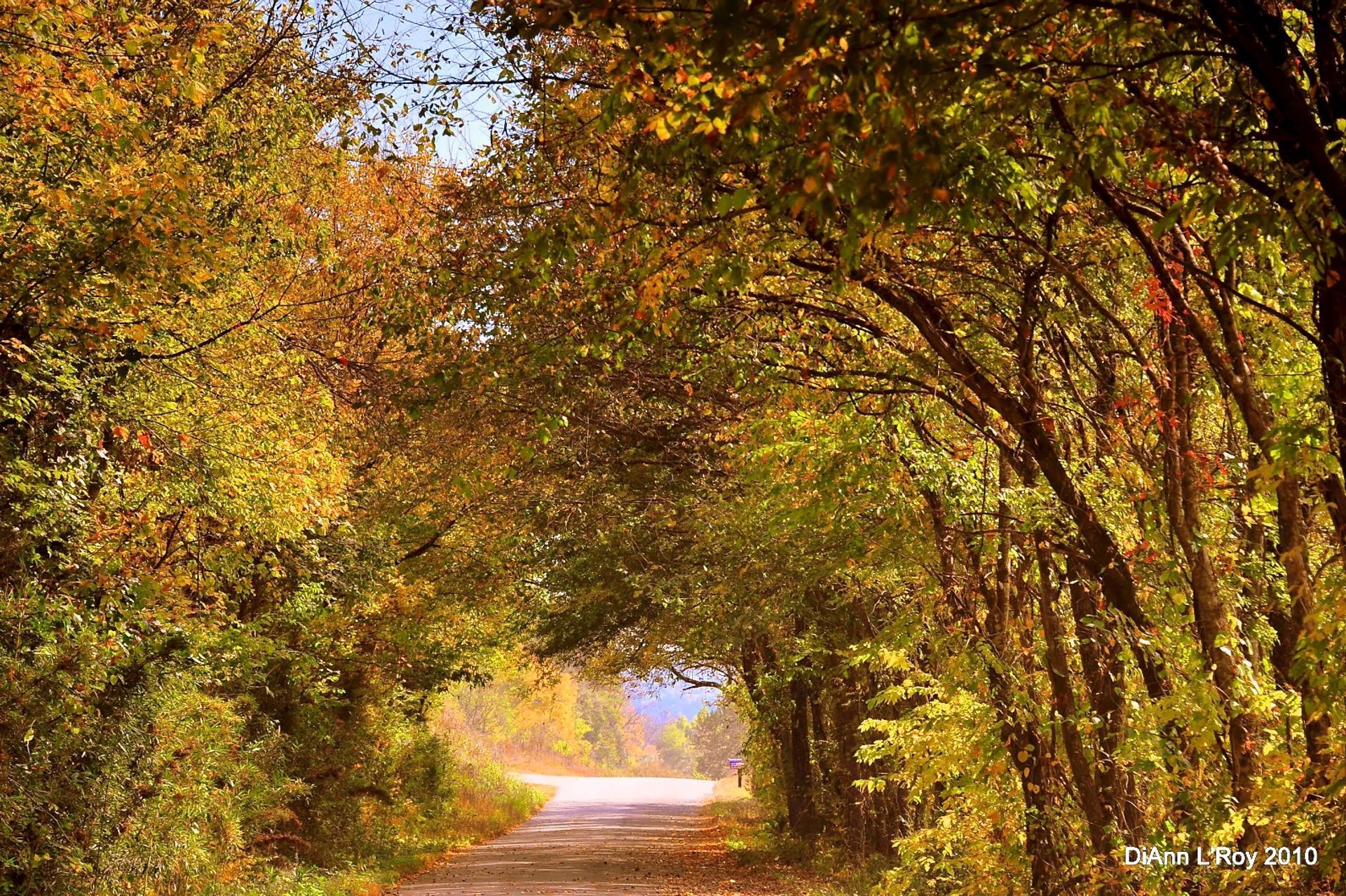 The most popular hiking destination in the state, the Ozark Mountains look amazing in the fall. With several national forests consisting of oaks, black gum trees, hickories, and maples, the region stuns with colorful panoramas. Colors become the most vivid in the last two weeks of October. If you want to enjoy the colors from the window of your car, go on the scenic Boston mountains loop going through Highway 71 and Interstate 49, from Fayetteville to Devil's Den State Park. Being one of the top fall destinations in the state, Devil's Den State Park is located in the southwestern part of the Ozarks. The park boasts fossils of coral and crinoids along Lee Creek. The Upper Buffalo Wilderness is another great fall destination in the region. Take an easy 3-mi (5-km) Whitaker Point Trail overlooking Whitaker Creek. Finally, you can explore the foothills of the Ozark Mountains at Lake Charles State Park.
Find hotels and airbnbs near Arkansas Fall Foliage (Map)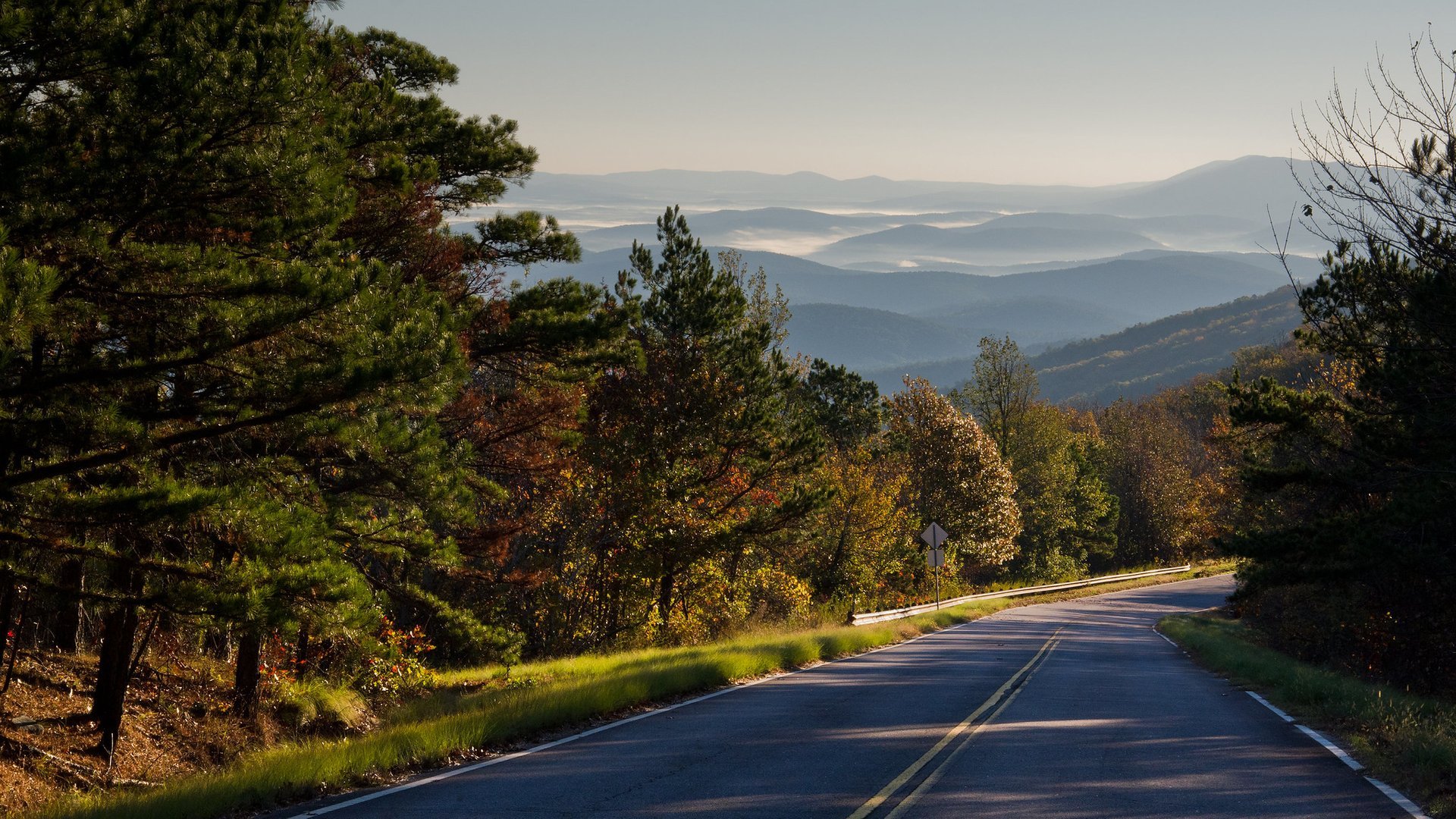 Ouachita mountains lie in the central part of Arkansas. The highest and the most prominent peak is Mount Magazine. Located in the southernmost part of Ozark National Forests, it boasts two summits: Signal Hill, 2,753 feet (840 m), and Mossback Ridge, 2,700 ft (823.0 m). Signal Hill hike is especially popular during fall due to stunning 360-degree vistas. The Ouachita National Forest is another wonderful place to observe the changing colors of oak and maple trees. Pinnacle Mountain State Park is also a good spot for a fall hike. If you prefer to go for a ride, drive on Scenic Byway 7, one of the most beautiful roads in the United States, which traverses Ouachita National Forest.
Find hotels and airbnbs near Arkansas Fall Foliage (Map)
Arkansas Delta
The historical Delta Region has its unique landscape that consists of swamps, forests, and scenic lakes. Delta Heritage Trail State Park suits perfectly for a fall bike ride. Take a 12-mi ride (19-km) from Barton to Lakeview, then go by kayak to Old Town Lake, and return by bike to Barton. Other scenic locations for fall-time photography are Lake Chicot State Park, Raymond Lake in Moro Bay State Park.
Find hotels and airbnbs near Arkansas Fall Foliage (Map)
Where to stay: Major Arkansas parks such as National Ozarks Forest and Ouachita National Forest have numerous campgrounds and lodging. If you stay at Mount Magazine Lodge, DeGray Lake Lodge, or Mather Lodge at Petit Jean Park, you'll be surrounded by nature, serenity, and stunning beauty throughout your whole stay.
Find hotels and airbnbs near Arkansas Fall Foliage (Map)