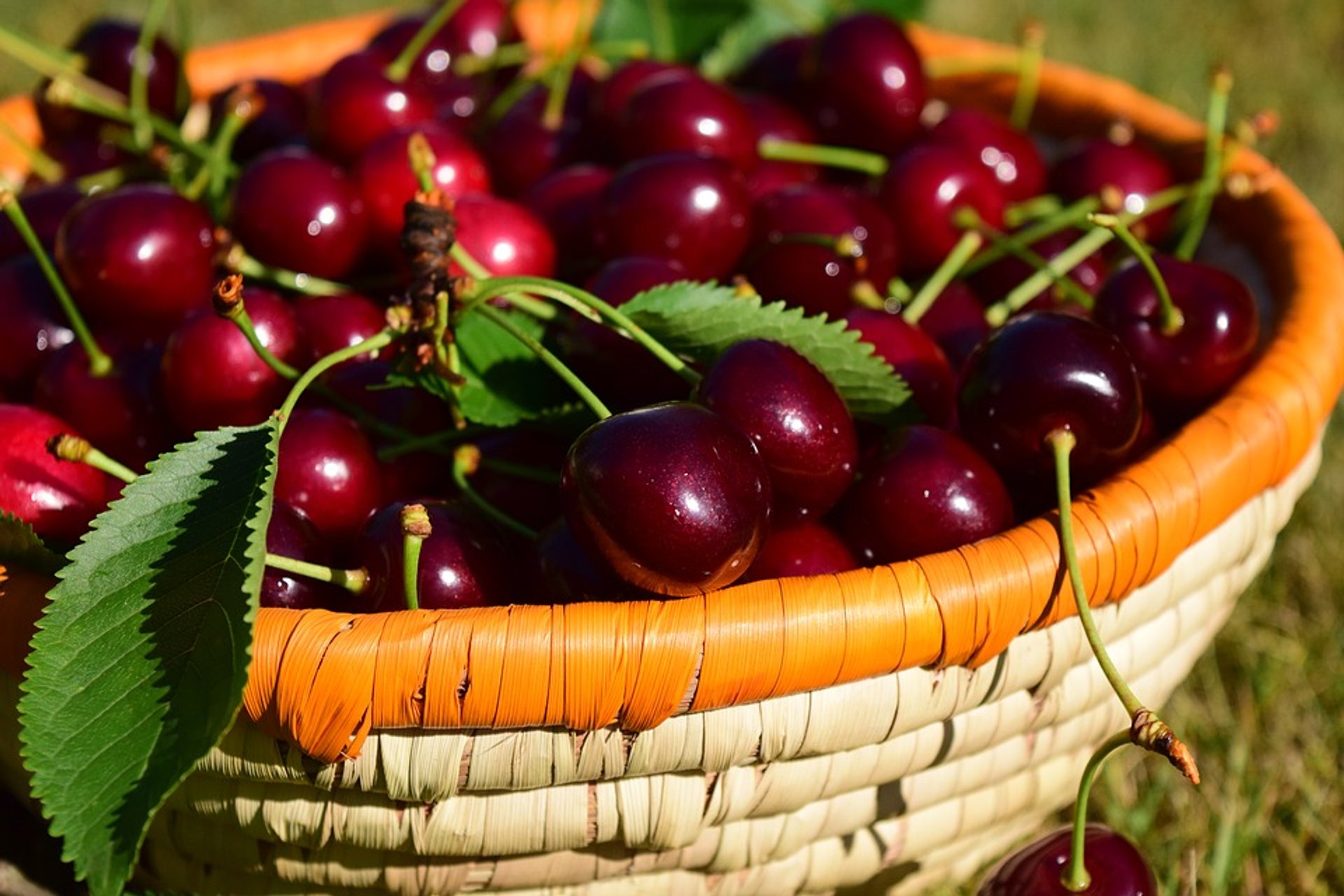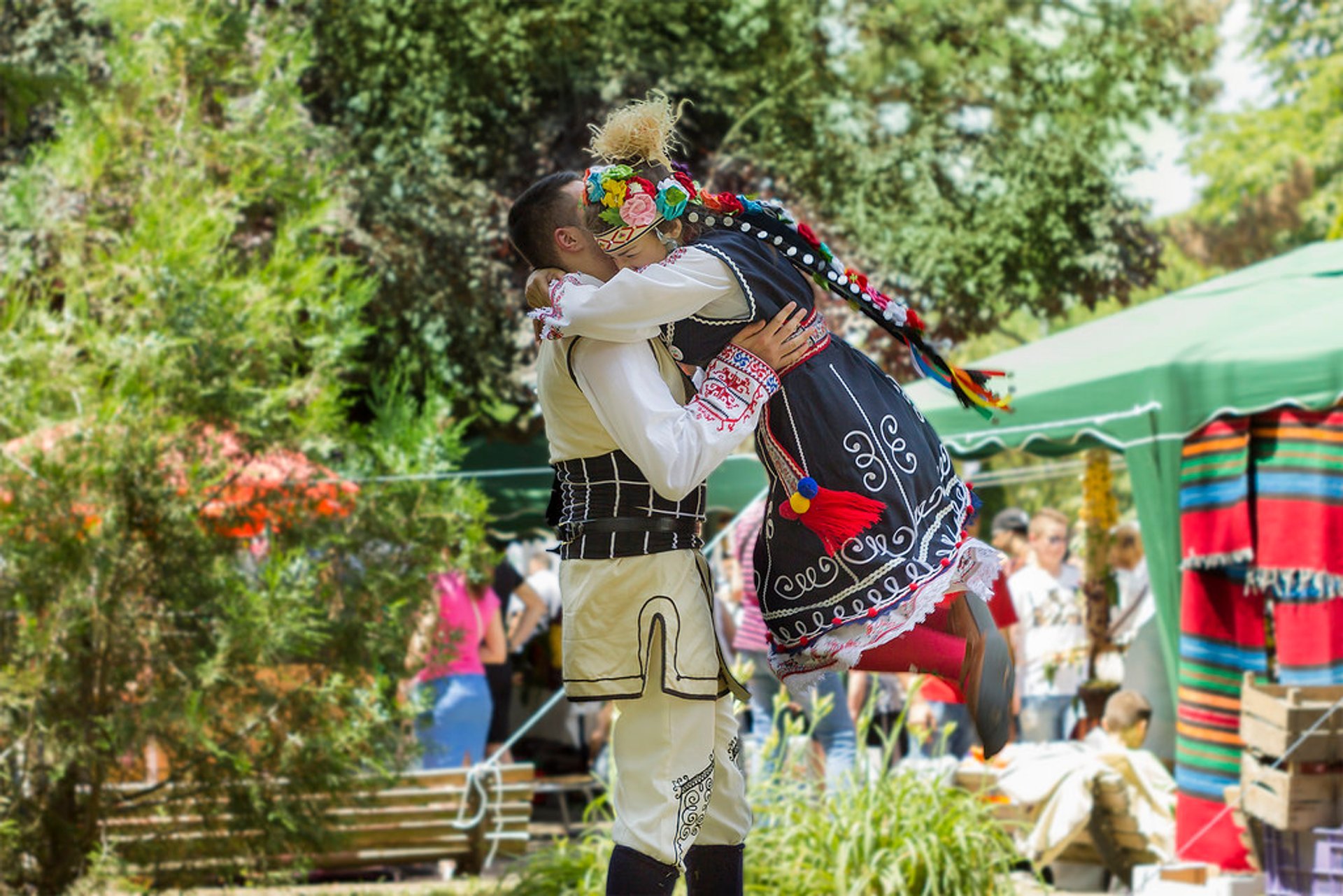 See accommodations nearby
Since 1896, the city of Kyustendil welcomes the bright and sweet Cherry Festival, which is held every June. On the first day, tables and showcases are originally adorned with sweet fruit. Cherries are tied with the branches of the tree. On the first day of the festival, a competition called "The Cherry Crafts" is held. Traders and artists from all over the country demonstrate the cherry as an art, showing different products made of this fruit—dolls, sculptures, jewelry, etc.
On the second day of the festival, folklore dances, songs, and comedy are performed on the open-air stage in the city center, showcasing traditional customs. On the same day, "the largest sweet cherry" contest and several other competitions are held.
On the third day of the festival, guests and residents of the city can see a culinary exhibition that shows local dishes and demonstrations from chefs. This holiday symbolizes the beginning of the summer season and the harvest in this picturesque region.
Find hotels and airbnbs near Cherry Festival in Kyustendil (Map)