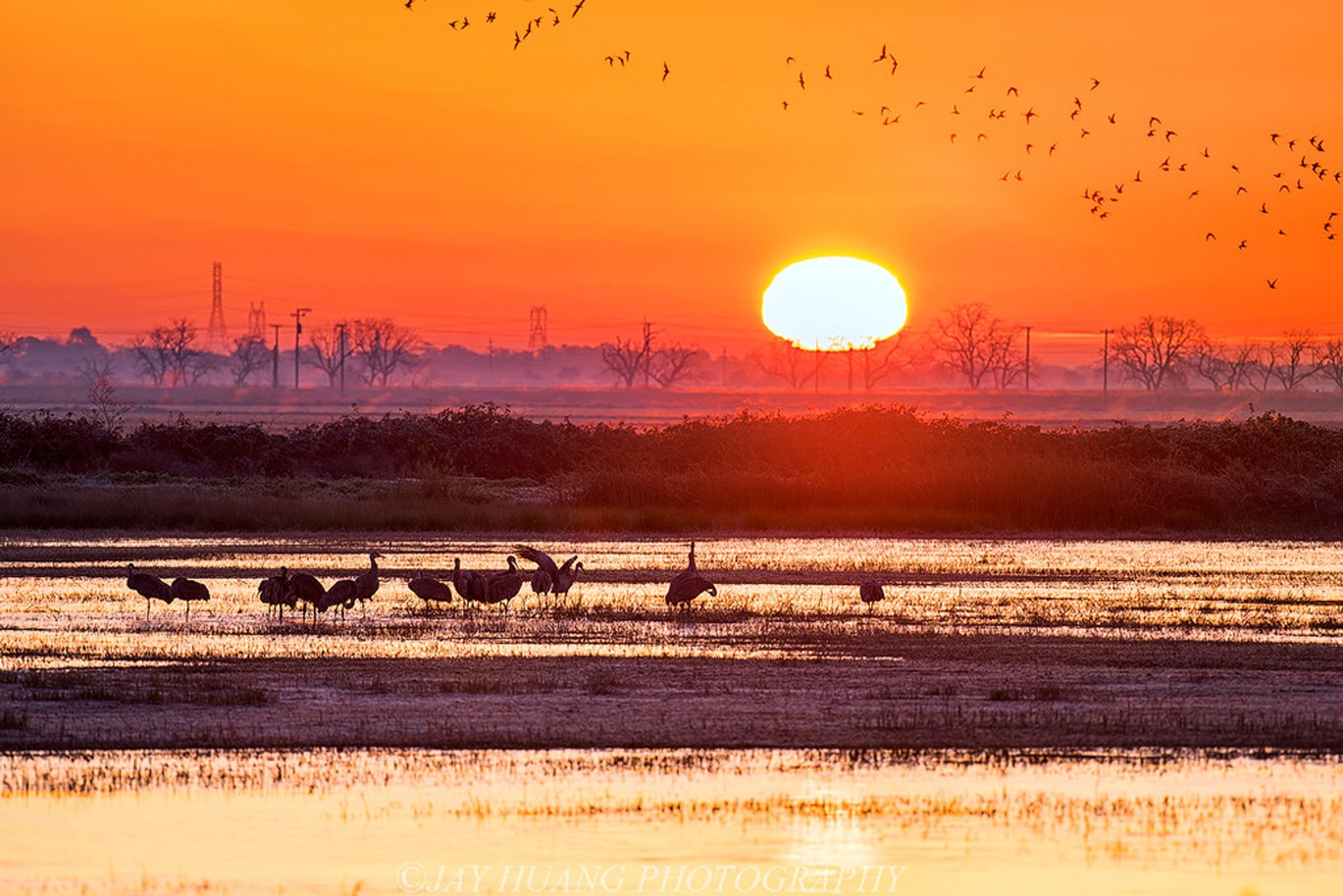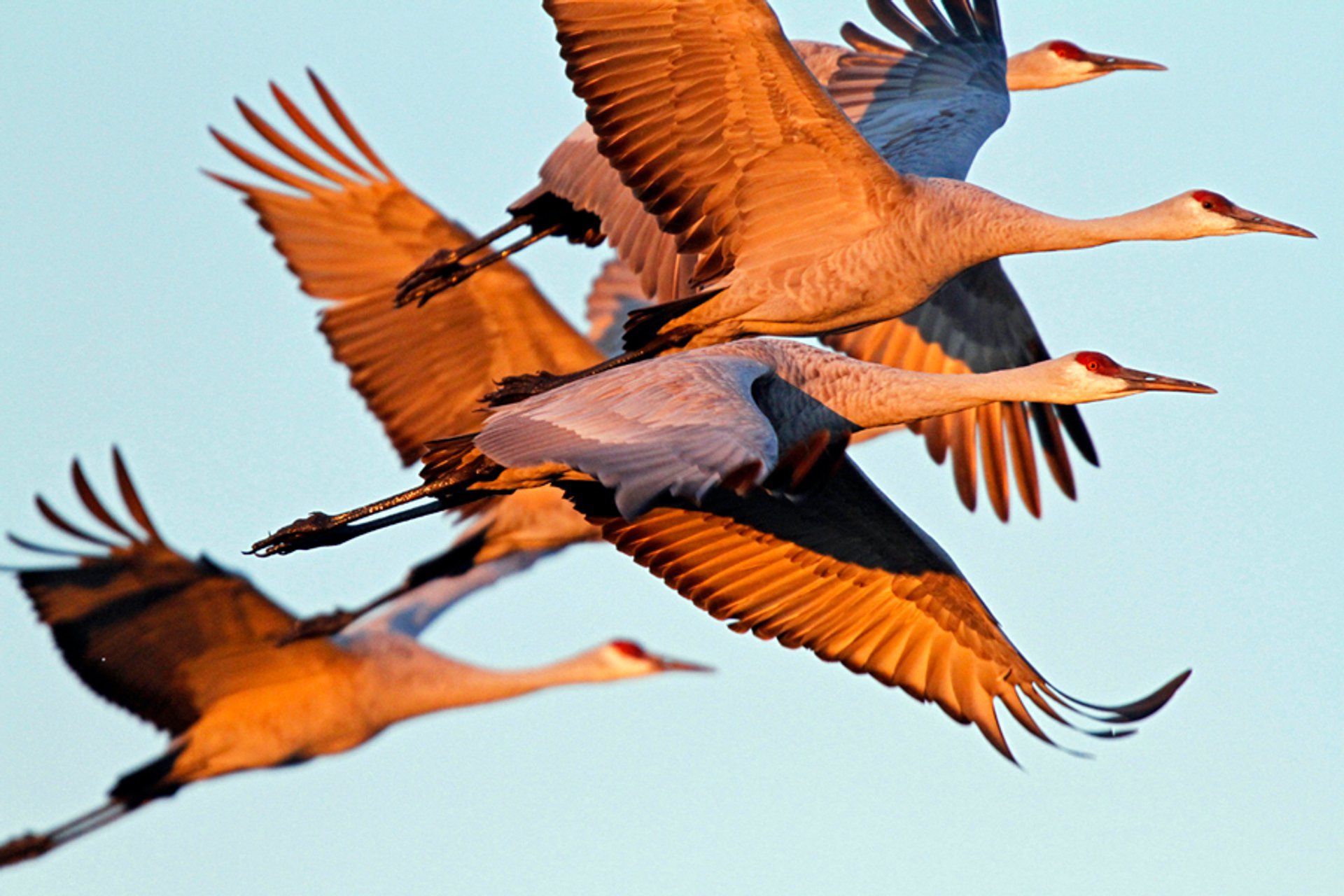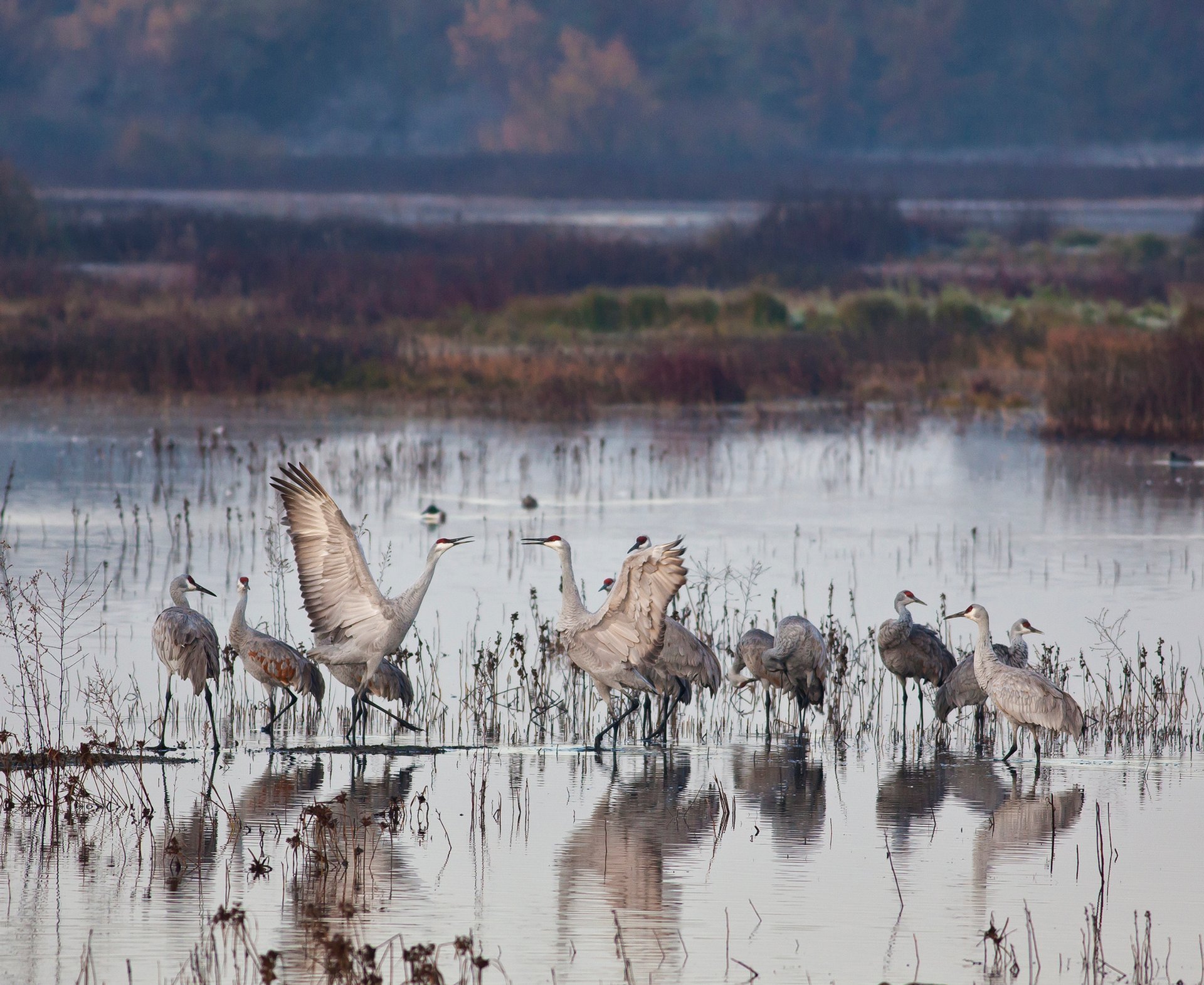 Sandhill cranes in Lodi, California
Sandhill cranes are among the largest birds in North America with a wingspan reaching 7 ft (2 m). They are also among the oldest birds on our planet and are famous for their amazing courtship "dances" and distinct calls. Thousands of sandhill cranes arrive in California's Central Valley each September after breeding in Alaska, Canada, and the Pacific Northwest. In addition to that, a smaller group of cranes breed and nest in northeastern California. Sandhill cranes are currently considered endangered species in California, as their numbers are declining due to habitat loss.
In Central Valley preserves, sandhill cranes can winter safely and be close to grains planted specifically to sustain them through the winter. One of the best locations in the state to observe sandhill cranes is the Cosumnes River Preserve which offers over 10 mi (16 km) of trails located around the main visitor center and at Rancho Seco Recreational Area. Carizzo Plain Preserve, which encompasses 162,000 acres between the Central Valley and the Pacific Coast, also hosts lesser sandhill cranes near Soda Lake.
The Woodbridge Ecological Reserve (Isenberg Sandhill Crane Reserve) boasts a large wetland area where sandhill cranes spend the winter. The reserve offers crane-watching tours from October through February to observe and photograph the wintering waterfowl as well as hear a presentation on cranes and their habitat. Every November, the sandhills season is celebrated with the Lodi Sandhill Crane Festival!
Find hotels and airbnbs near Sandhill Crane Migration (Map)