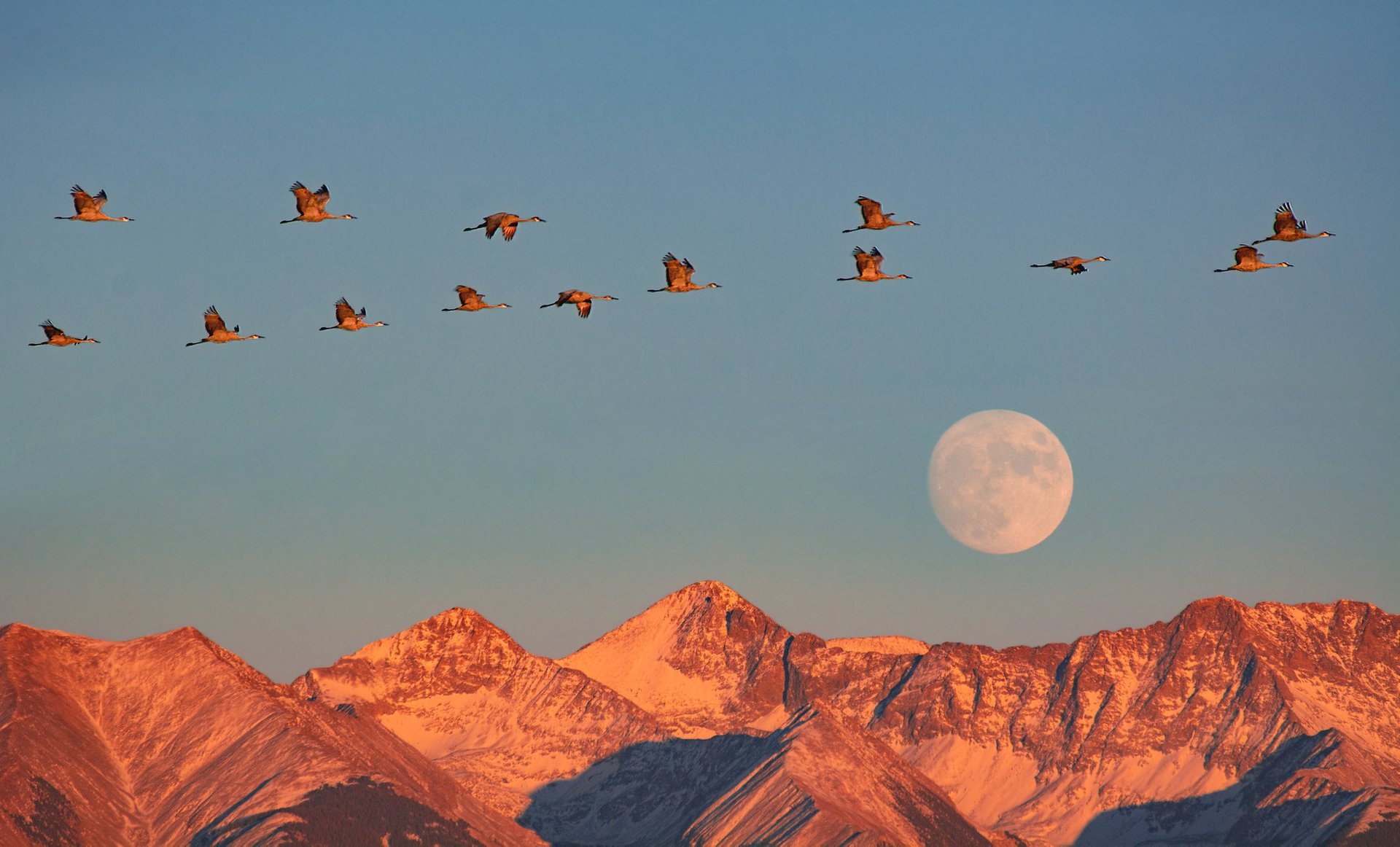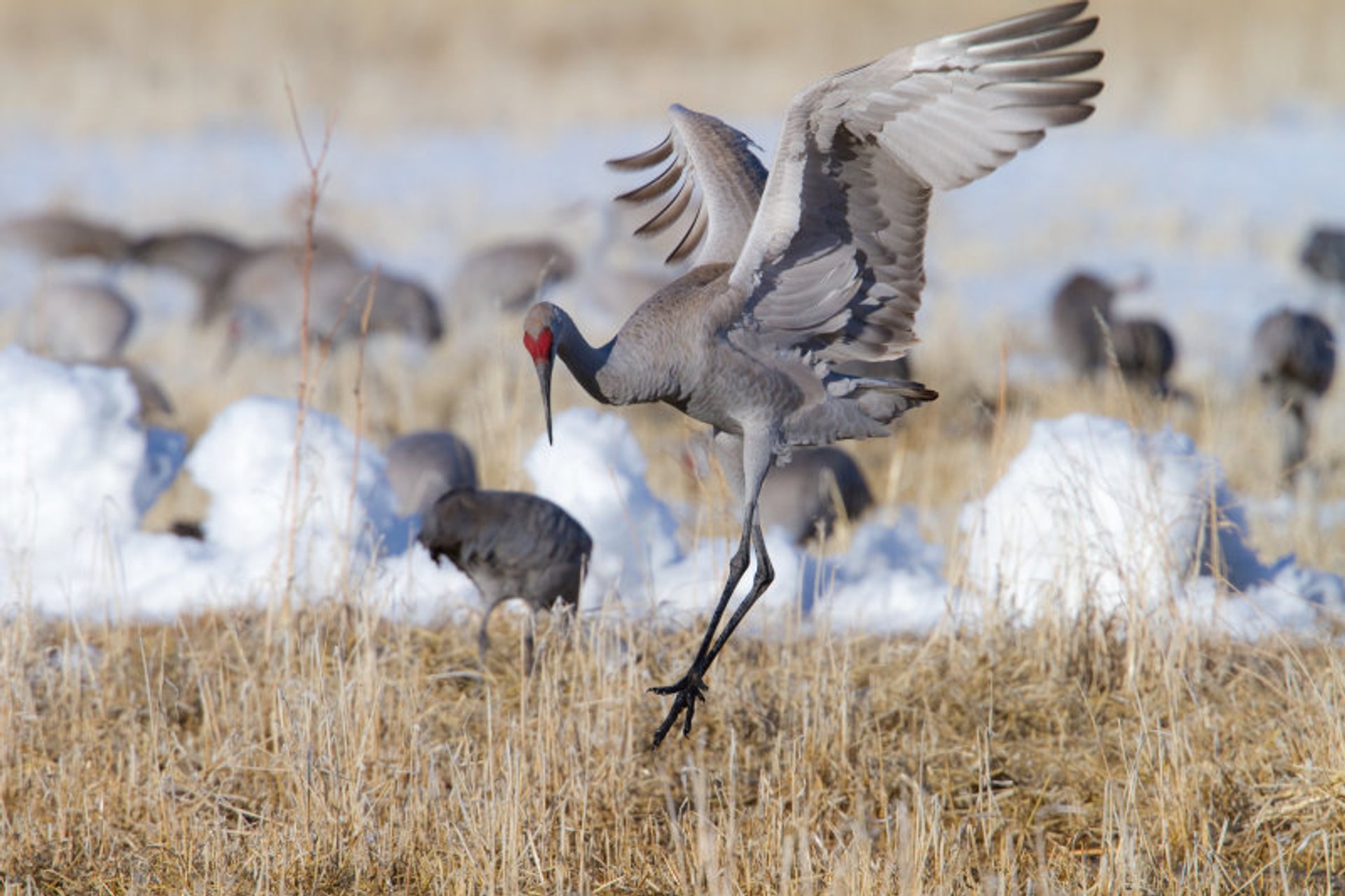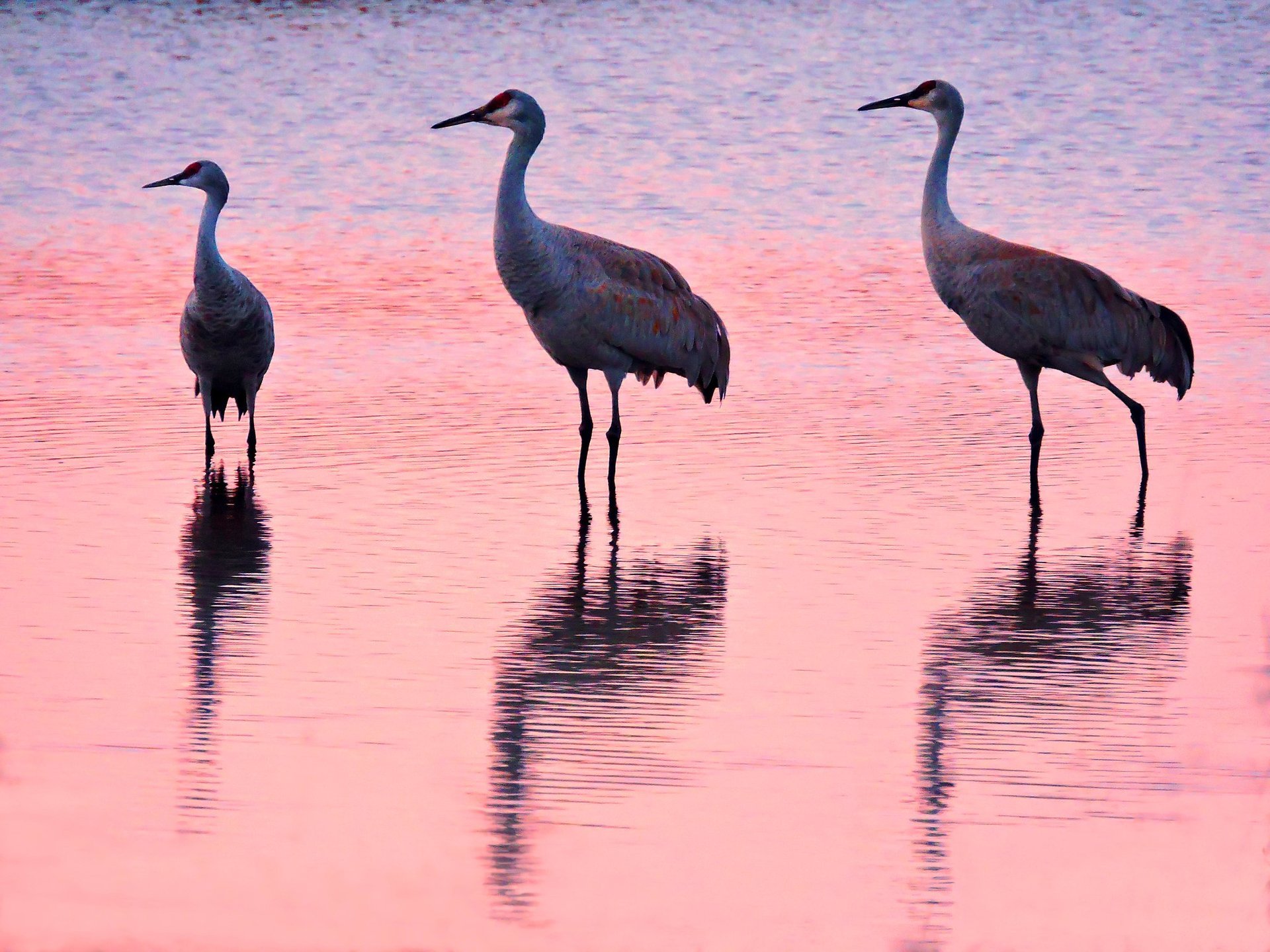 Sandhill cranes fly over Blanca Peak in the Great Sand Dunes National Park and Preserve
Patrick Myers, Great Sand Dunes National Park and Preserve
See accommodations nearby
Sandhill Crane Migration
Featured in
Since 10-million-year-old sandhill crane fossils were found in Nebraska, it is considered to be one of the oldest bird species on the planet. They are also quite common in North America where the population of these majestic birds reaches half a million. These iconic birds travel thousands of miles each year between northern and southern states. About 20,000 cranes make a stop at the San Luis Valley in Colorado during their fall and spring migrations.
Sandhill cranes arrive in Southern Colorado in late February after spending cold months in New Mexico at the Bosque del Apache National Wildlife Refuge. They feed on leftover grains in farm fields and small fish in wetlands. In March, they continue their migration to nesting grounds in northern states and Canada. However, in September the birds return to the San Luis Valley and spend about a month there before leaving for New Mexico by late November.
Sunset and sunrise are the best times to spot sandhill cranes as they are most active during these periods. Monte Vista National Wildlife Refuge is the premier location for crane viewing in Colorado due to vast barley fields as well as wetlands that provide habitat and food for cranes. Birds are often spotted on the roads around the refuge, in particular Highway 15 that traverses Monte Vista. San Luis Lakes State Wildlife Area is another good location with a large lake in the middle. Cranes are often spotted at dawn on the north shore of the lake and wetlands in the northern area of the park. Mind that wetlands are closed from mid-February to mid-July due to nesting. The Rio Grande State Wildlife Area also hosts some cranes during the migrations.
Find hotels and airbnbs near Sandhill Crane Migration (Map)
Sandhill Crane Migration
Featured in