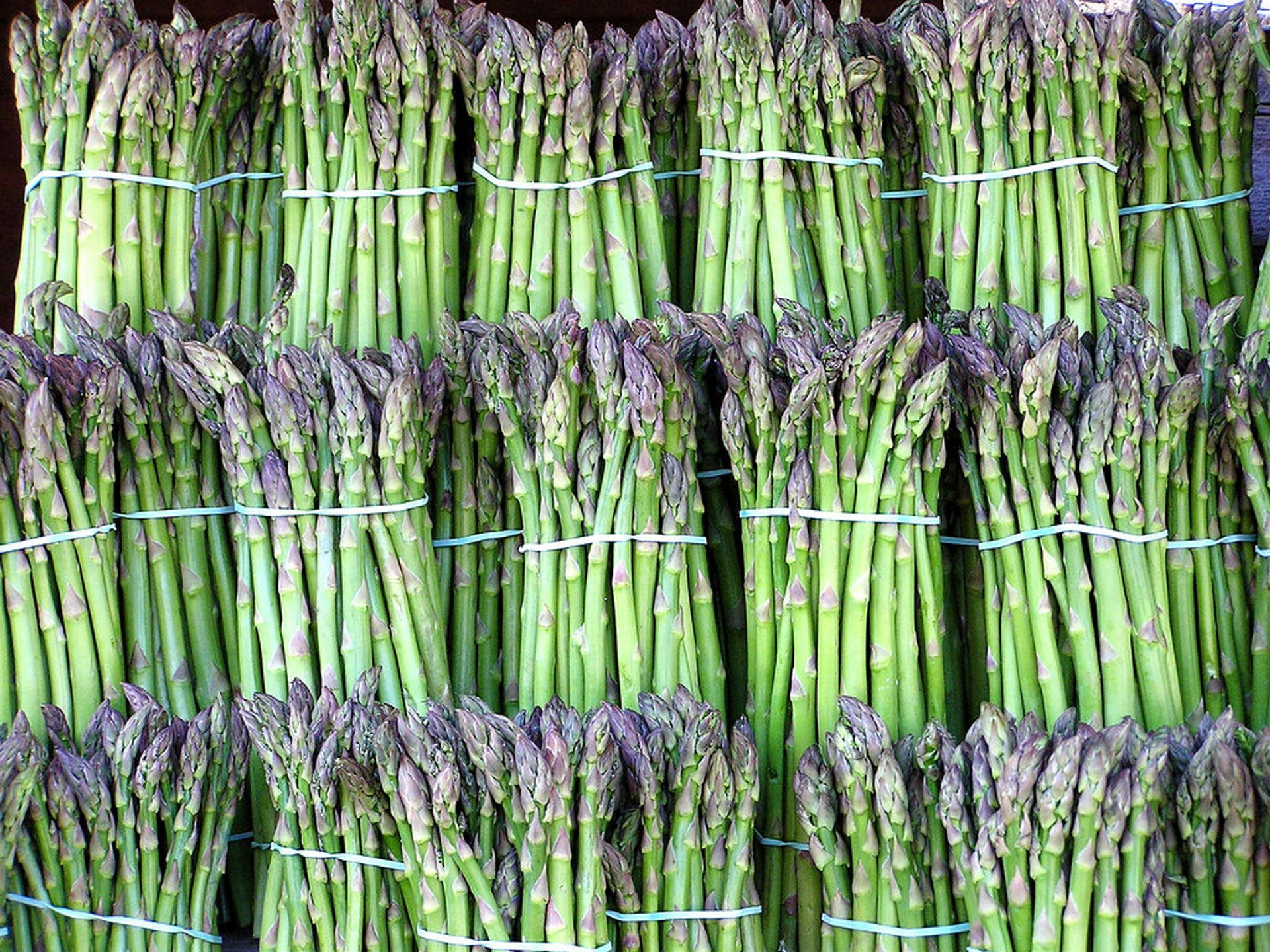 Did you know that British asparagus is considered the most delicious in the world? It's true! The beginning of the asparagus season in Britain symbolizes the arrival of spring. The season runs from late April (around St. George's Day) roughly until the summer solstice in late June.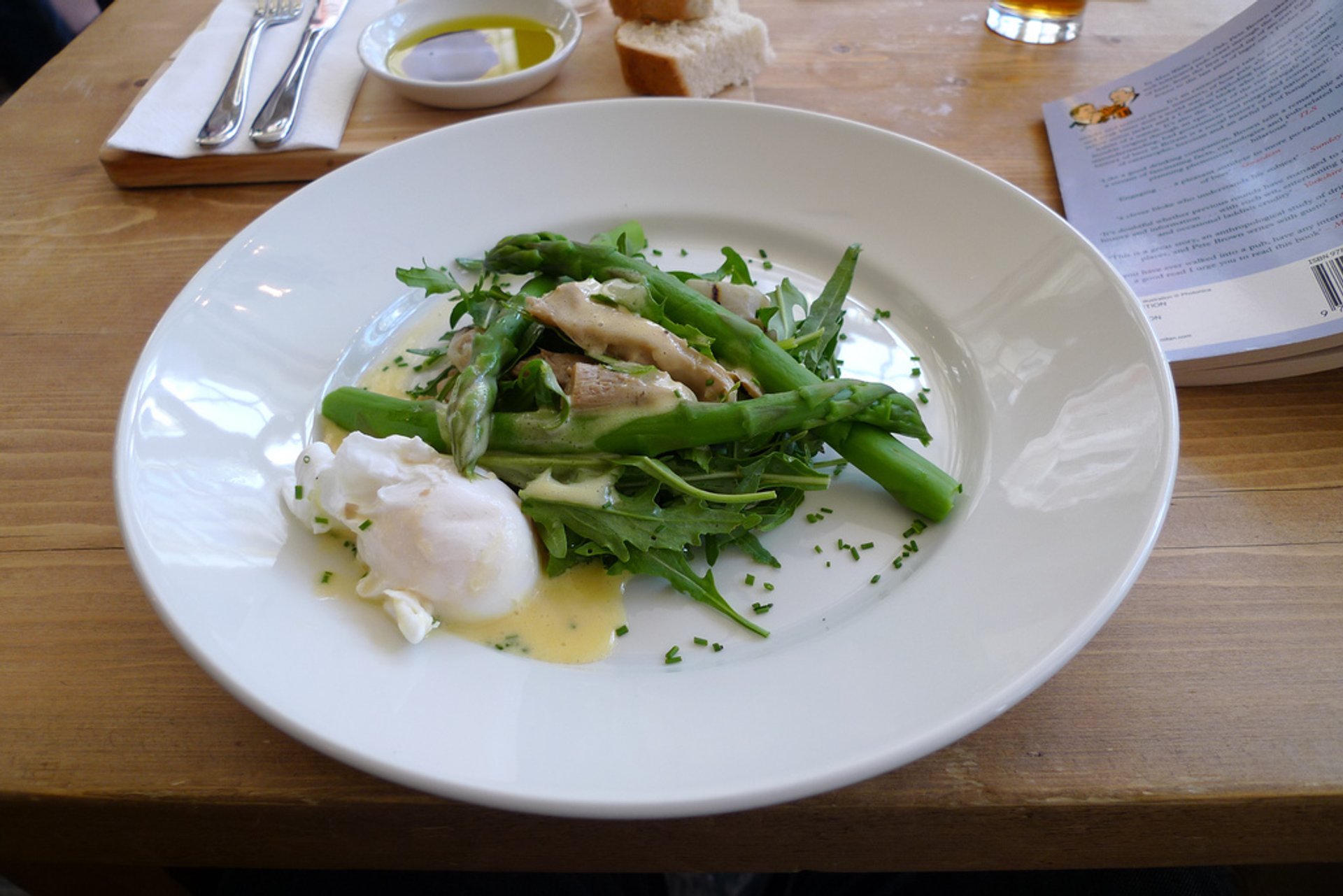 Thick asparagus is boiled in water and eaten either with white hollandaise sauce or butter. It also serves as an accompaniment to some stews. Thin asparagus cooks like green peas; it helps to pass the time in anticipation of pea season.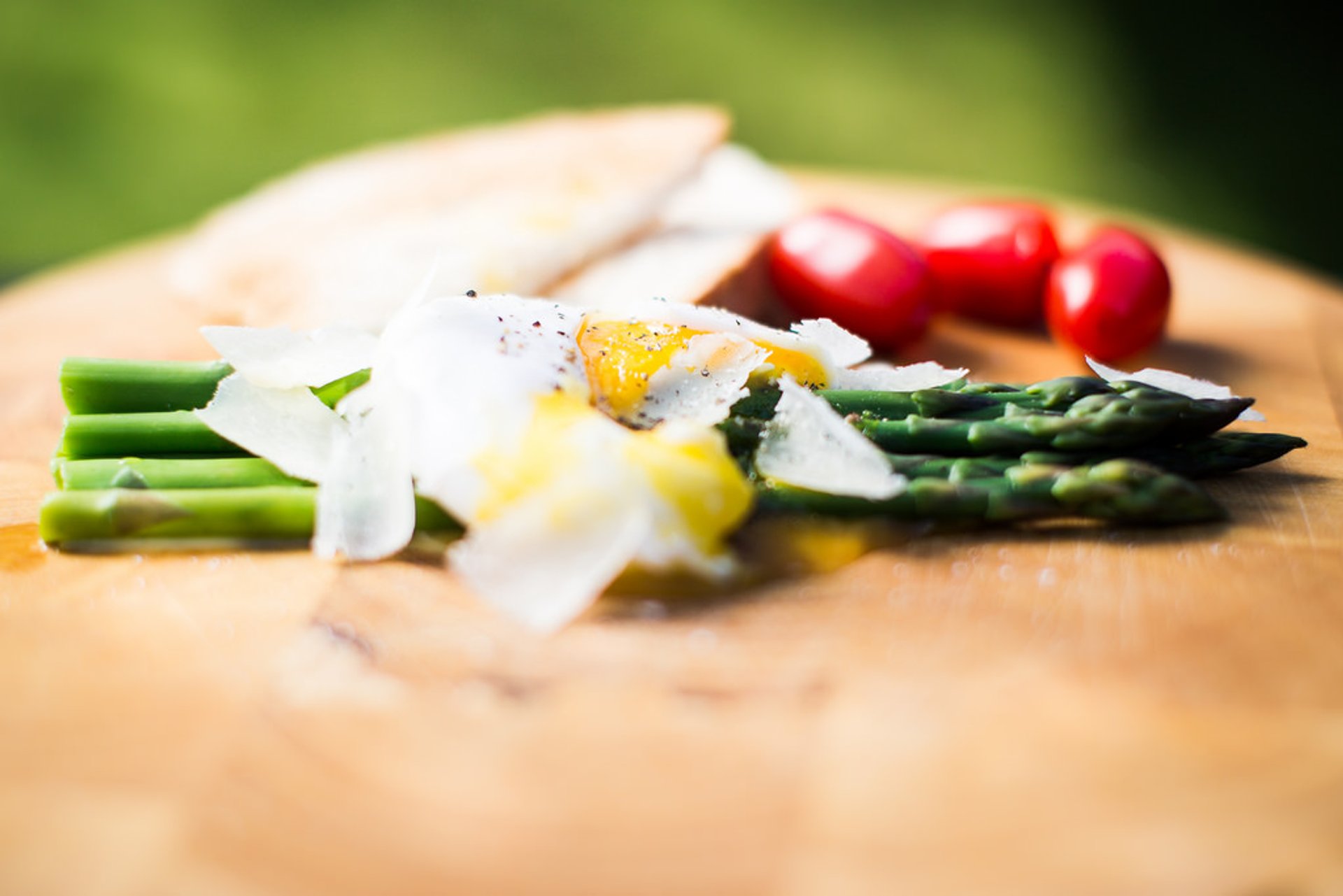 Asparagus is eaten with one's hands, to touch it with a spoon shows an inability to live in "society." Green asparagus, which is traditionally considered overripe, also occupies a place of honour on the menu of English restaurants.
Asparagus Season Featured in