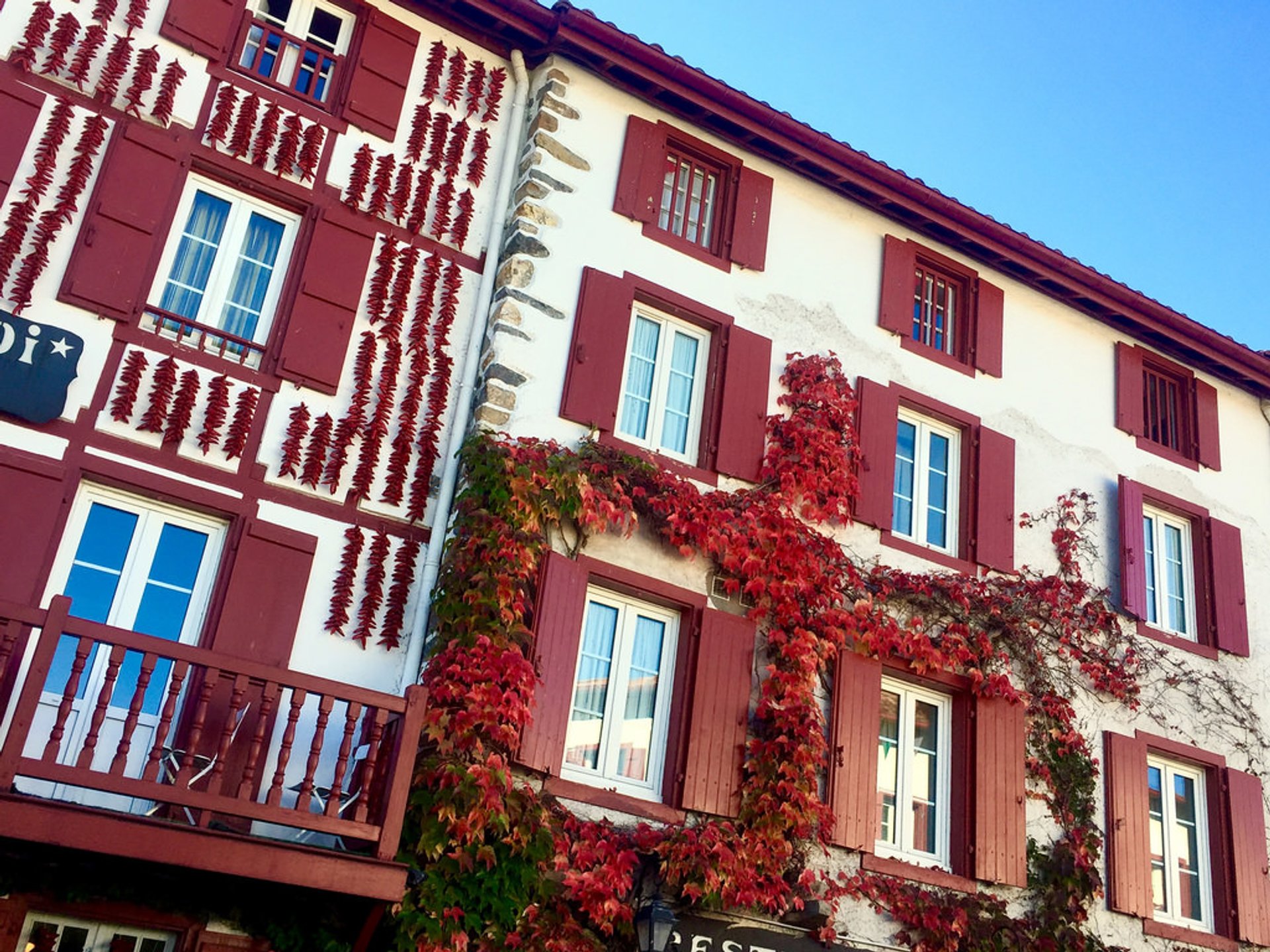 Hundreds of years ago, a Basque sailor who accompanied Christopher Columbus in his adventures, came back to his native town, bringing back some dark-red chilli peppers with him. Today, this spice is an integral part of Basque cuisine and the specifit variety grown in this area is named Piment d'Espelette.
When the summer comes to end, people harvest the peppers and hang them up on facades, windows, and balconies of houses to allow them to dry out. The harvest is at its peak for ten weeks between mid-August and late October, but the season continues well into November and until December 1st, when the first frosts come. The houses in Espelette are mostly white. As a result, the entire town turns into a perfect scenery for taking some pictures and videos.
The Espelette Pepper Festival (Fête du Piment) celebrated annually during the last weekend of October confirms the importance of the spice. Traditional music, Basque dances, and sports competitions add motion to this beautiful city facade.
Find hotels and airbnbs near Espelette Pepper Harvest & Festival (Map)