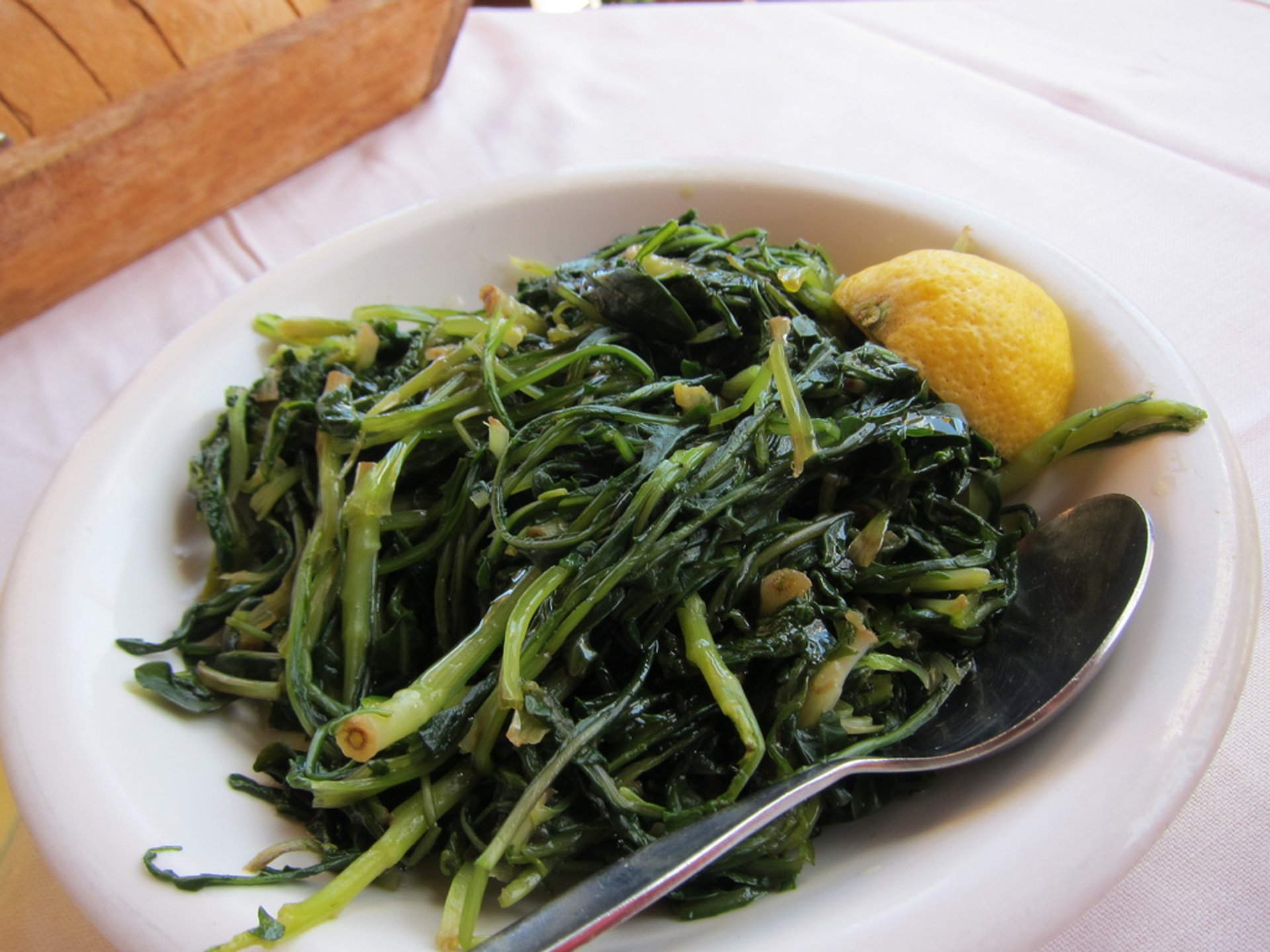 Owing to the fabulous climate, local cuisine is well-known as being extremely healthy. Horta, wild greens, or green vegetables, plays a vital role in Greek cuisine. Those who consume Greek greens are believed to live longer and have healthier skin than those who don't.
In Crete, there is a dozen of horta types—black mustard leaves, dandelion or beet greens, curly endive, sorrel, spinach, kale, and collards. As a result, there are many tasty dishes made from this healthy plant, like salads or greens pies. You can cook it on your own—just steam it adding some water, olive oil, pepper, lemon, and a little salt.
Different greens are in season at different times of year but the greatest abundance is observed during winter and spring, particularly in April. Walking along the fields, meadows, olive groves, or vineyards, you'll have a chance to meet village women picking horta. Indeed, the process of picking and cooking horta is a rather special ritual which is passed from older generations to younger ones.
So, if you are visiting Crete between February and April, don't forget to try fresh and delicious Greek horta.