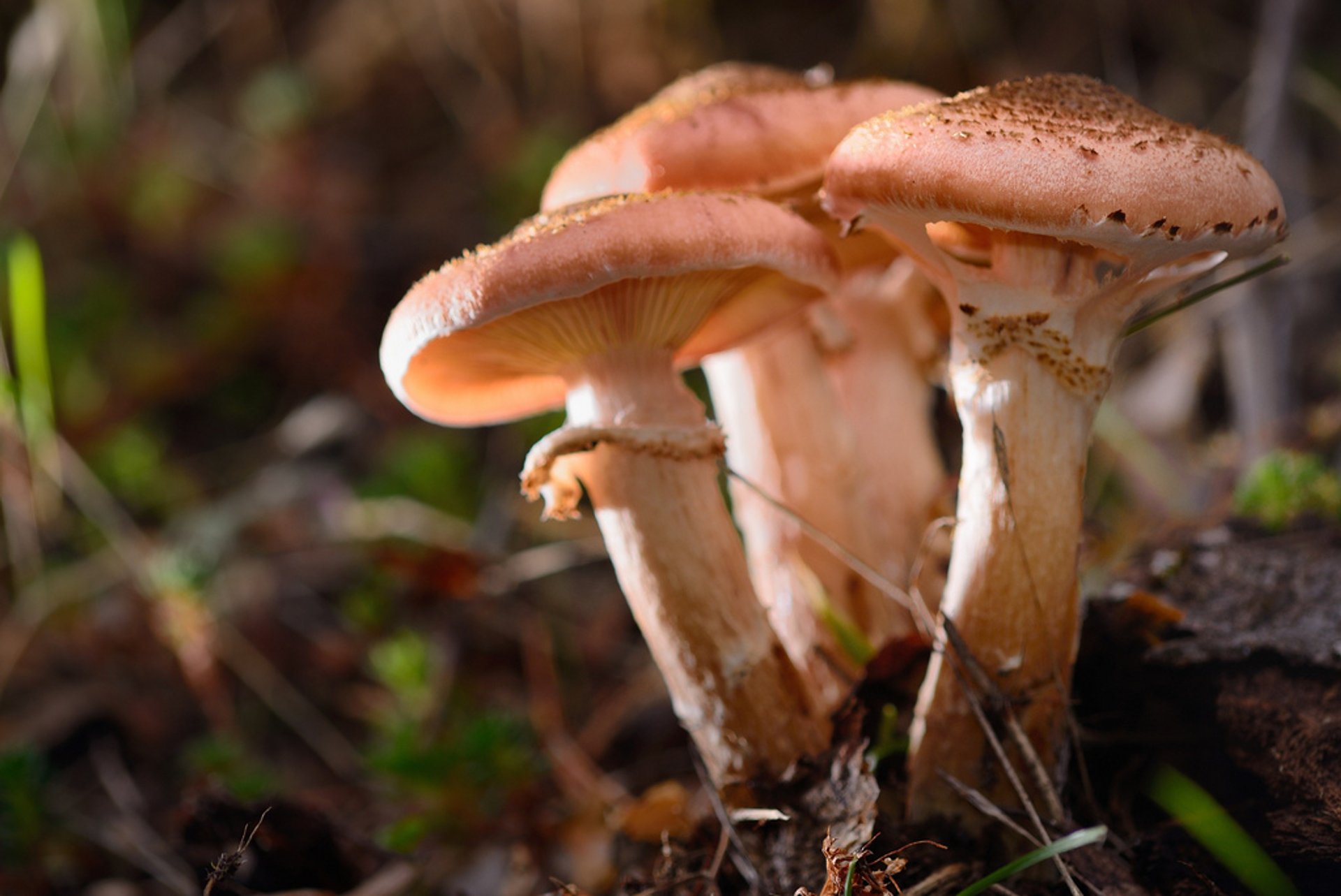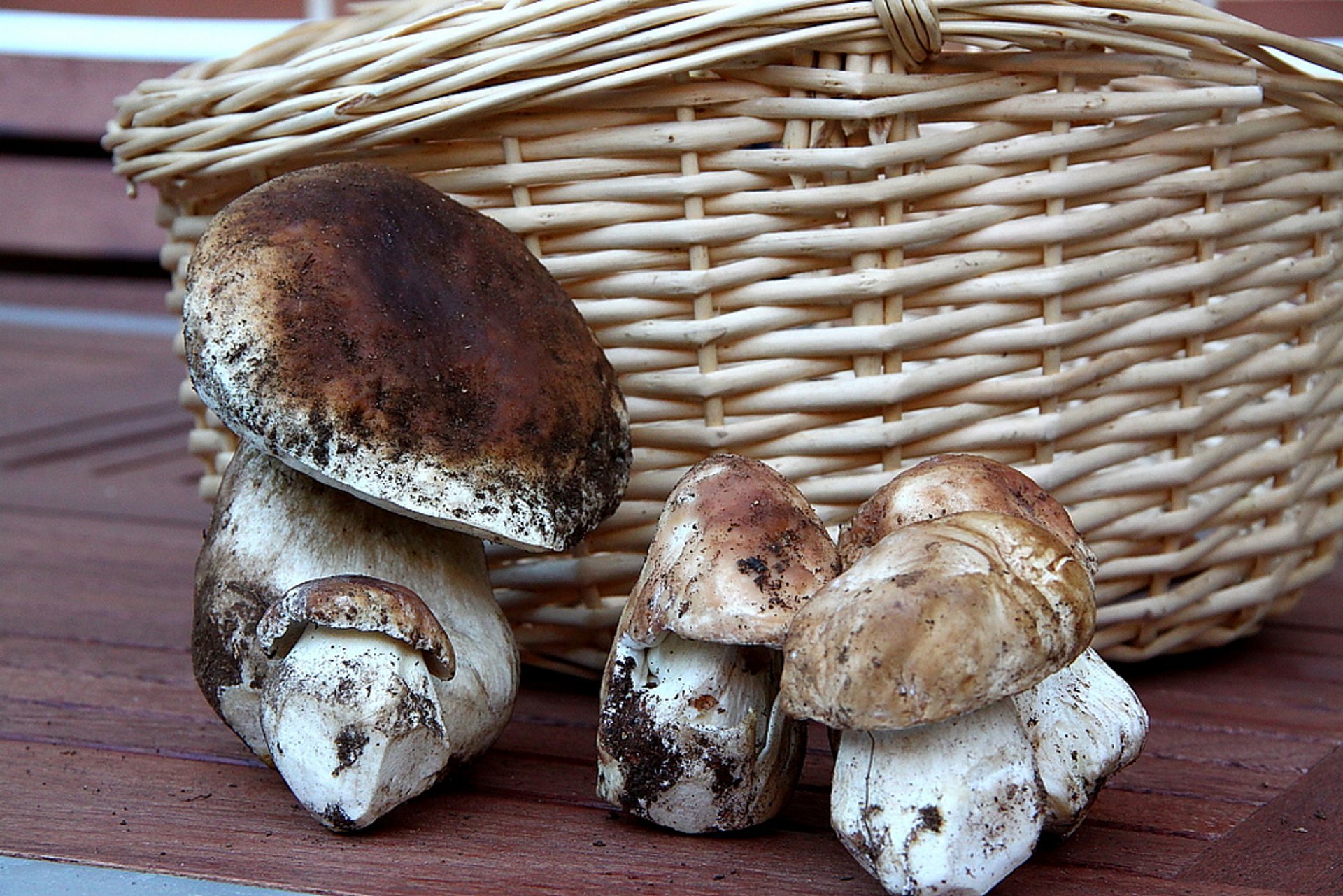 Your tourist-mushroomer experiences can start near the shelves of Spanish bookstores. The great mushroom atlases are published to help pickers in Spain, and there is even a special application "Trobabolet" for the Android platform. The program allows you to determine the location of fungi, showing the user the exact places of growth of mushrooms. The application also informs the user about the most convenient routes, indicates whether it is possible to reach the destination by car and where to park it. So, if you are a mushroomer and in Madrid in autumn, do not miss the opportunity to start "hunting" for mushrooms!
There are four varieties of caps, and yellow and grey chanterelles are popular. The most cherished are the truffles, especially the winter, the king of the kitchen. Mushroom lovers do not lose time in autumn and go picking them every weekend. Thousands of Madrid residents travel by car to the north of the capital, where special fungal reserves are organized in the forested foothills.
The most popular mushroom spot is the Sierra de Guadarrama. There are specially created mushroom routes around small villages, which can be traversed either with a guide or alone. Mushrooms can also be found in El Retiro, in Casa de Campo and elsewhere in the vicinity of Madrid.
Depending on rains, the mushroom season in Madrid begins in the period between late September and mid-October and ends in early November to mid-December. So, October is the peak time for mushroom picking. Usually in November, in different regions of Spain, there are mushroom holidays and festivals—Jornadas Micologicas. The organisers are local authorities and the mycological community. These days all local restaurants hold mushroom days when the best chefs compete in the preparation of these gifts of nature.
Find hotels and airbnbs near Mushroom Season (Map)