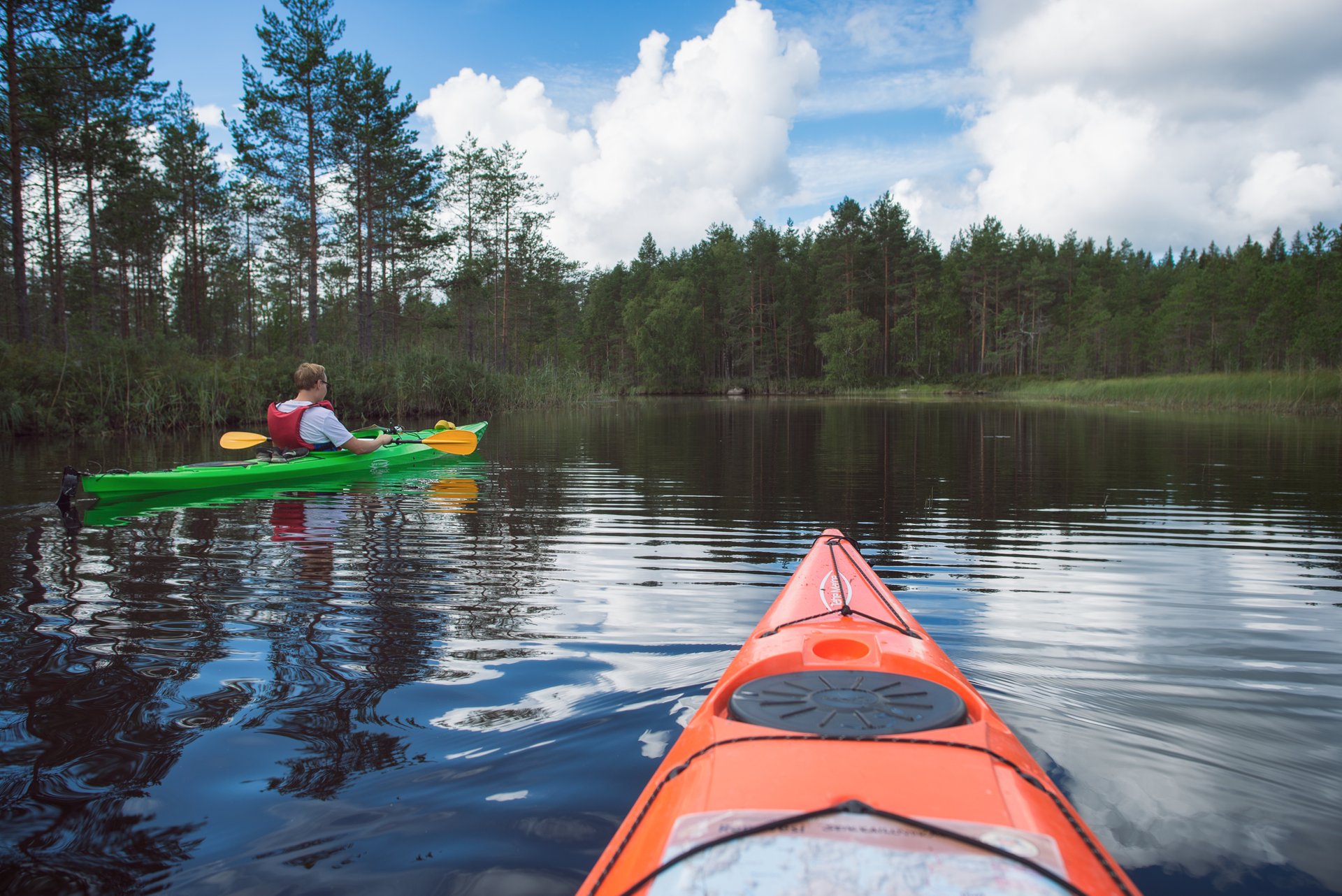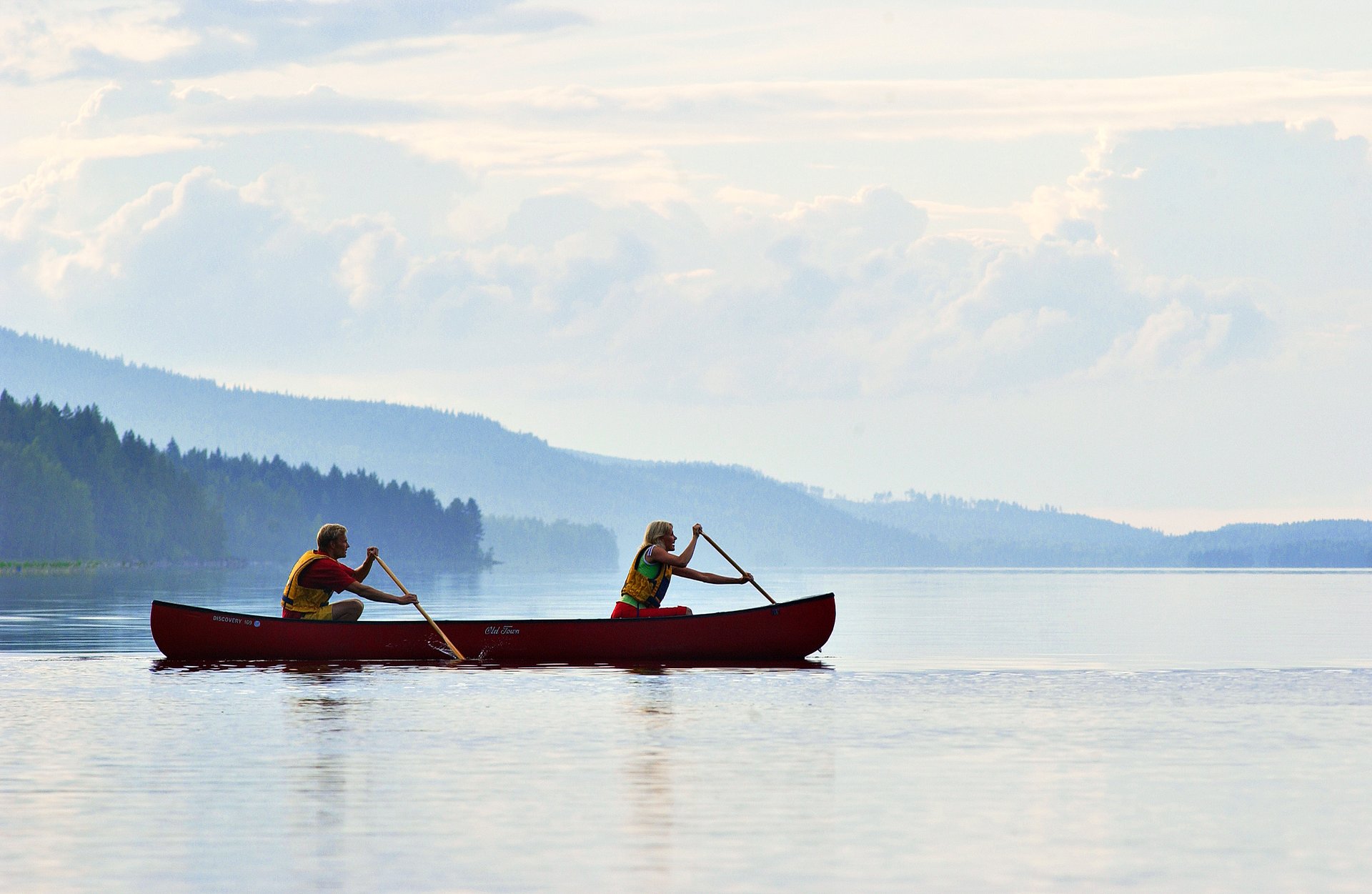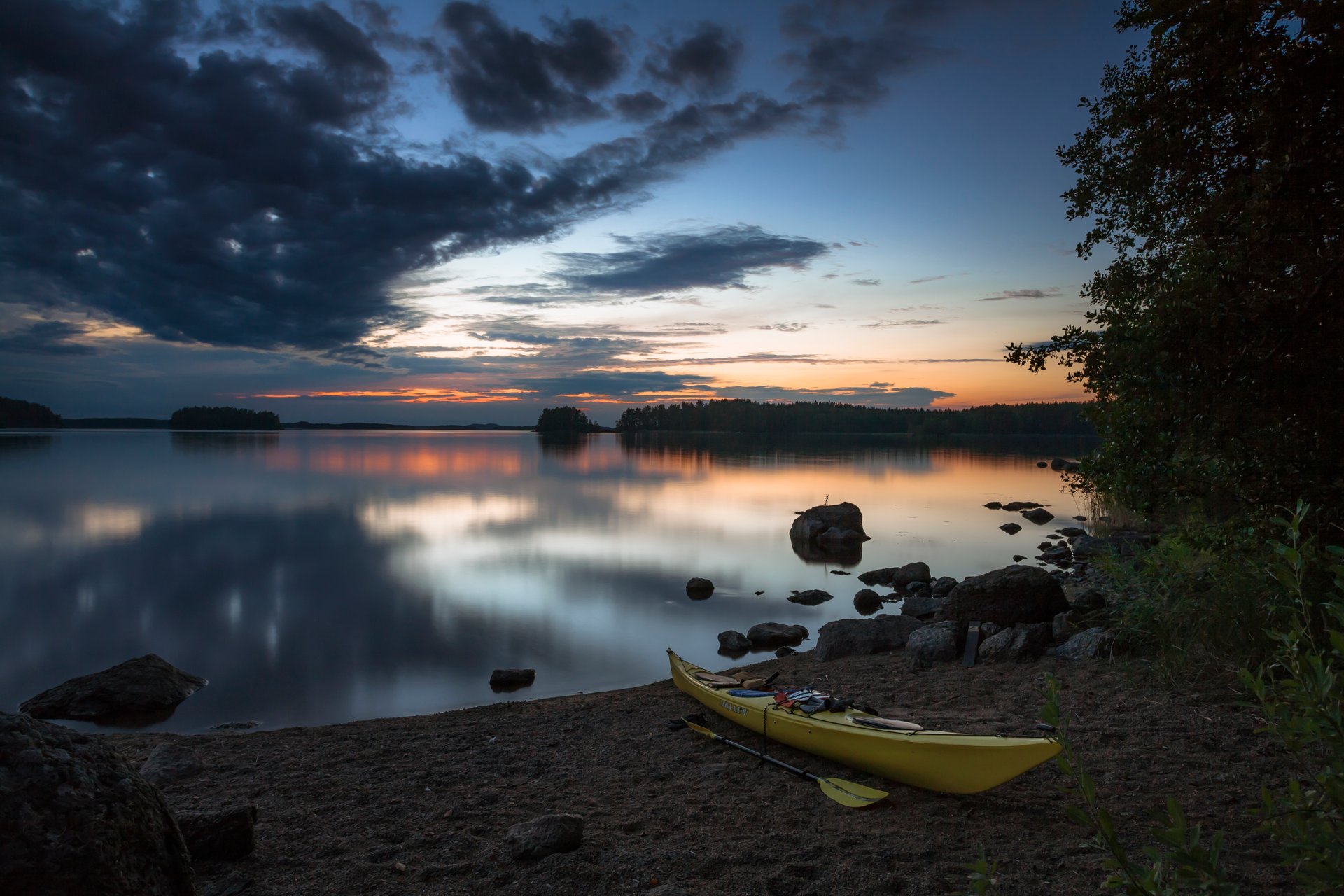 ©
Aku Pöllänen | Visit Finland
One of the best and most relaxing ways to explore Finland is canoeing. This is also a great way to see some wildlife, as the birds and animals won't be scared away by loud noises and motors. Numerous lakes, rivers, channels, and a long and diverse coastline provide huge possibilities to enjoy the country from the waterways.
Finland's sheltered and calm waters are perfect for canoeing and kayaking as well. It is a real paddlers' paradise. You can choose from a short and relaxing trip or a multi-day excursion. One of the most popular canoeing and kayaking spot is Lake Saimaa, which is the largest in Finland. Also, lots of harbours and nice campsites await visitors in Linnansaari National Park.
The season for kayaking starts in May and lasts till October. The best month for canoeing is June, as all of Finland's nature awakens from a long winter sleep. The middle of summer is usually warm enough to have a pleasant swim as well. Lots of rentals and guided canoe tours are available and offer everything you need to explore the beauty of this magical country.
Find hotels and airbnbs near Canoeing & Kayaking (Map)