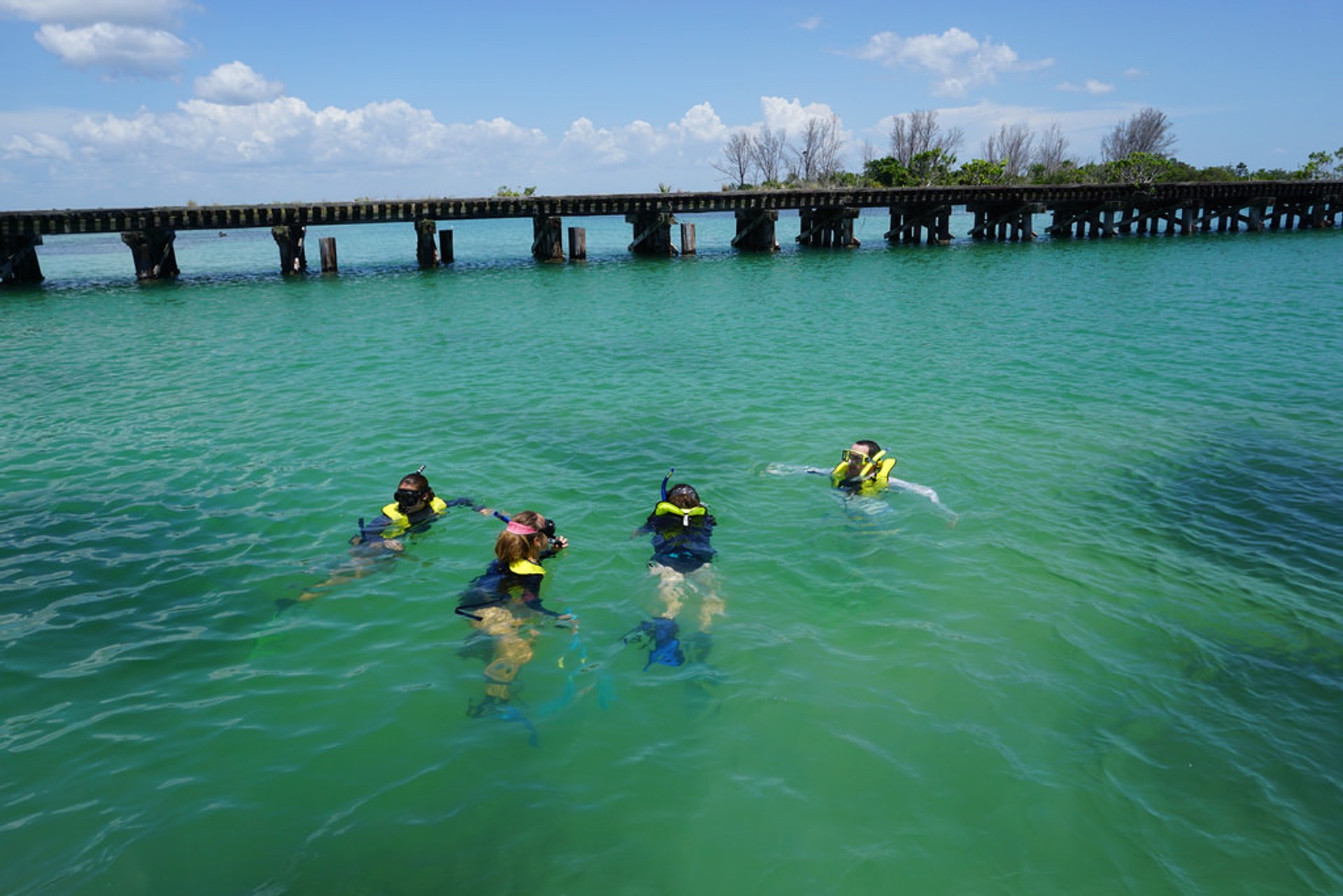 Scuba diving in Florida is especially famous in the Florida Keys. With 200 km of coastline, there is certainly plenty of stuff to discover. Key Largo is home to the John Pennekamp Coral Reef State Park with about 40 coral species and 650 fish species. There is also a bronze statue of Jesus Christ put there for divers to enjoy. The Molasses Reef is another great spot with spur-and-groove formations, corals, lobsters, turtles and manta rays. There is also a US Coast Guard's sunken ship to explore about 41m down.
Another popular diving site includes the Crystal River's King Spring Caverns, they are 9-15m deep. Another attraction of this area are manatees, also called sea-cows for their calm peaceful nature.
Peacock Springs in the Northern swamplands are great for cavern diving but do require some expertise.
Florida is a year-round diving destination. Thanks to its subtropical climate, the water is warm and the visibility is often up to 30 m. In winter you might need a heavier wetsuit but the more south you go, the warmer the climate is.
Find hotels and airbnbs near Diving and Snorkeling (Map)