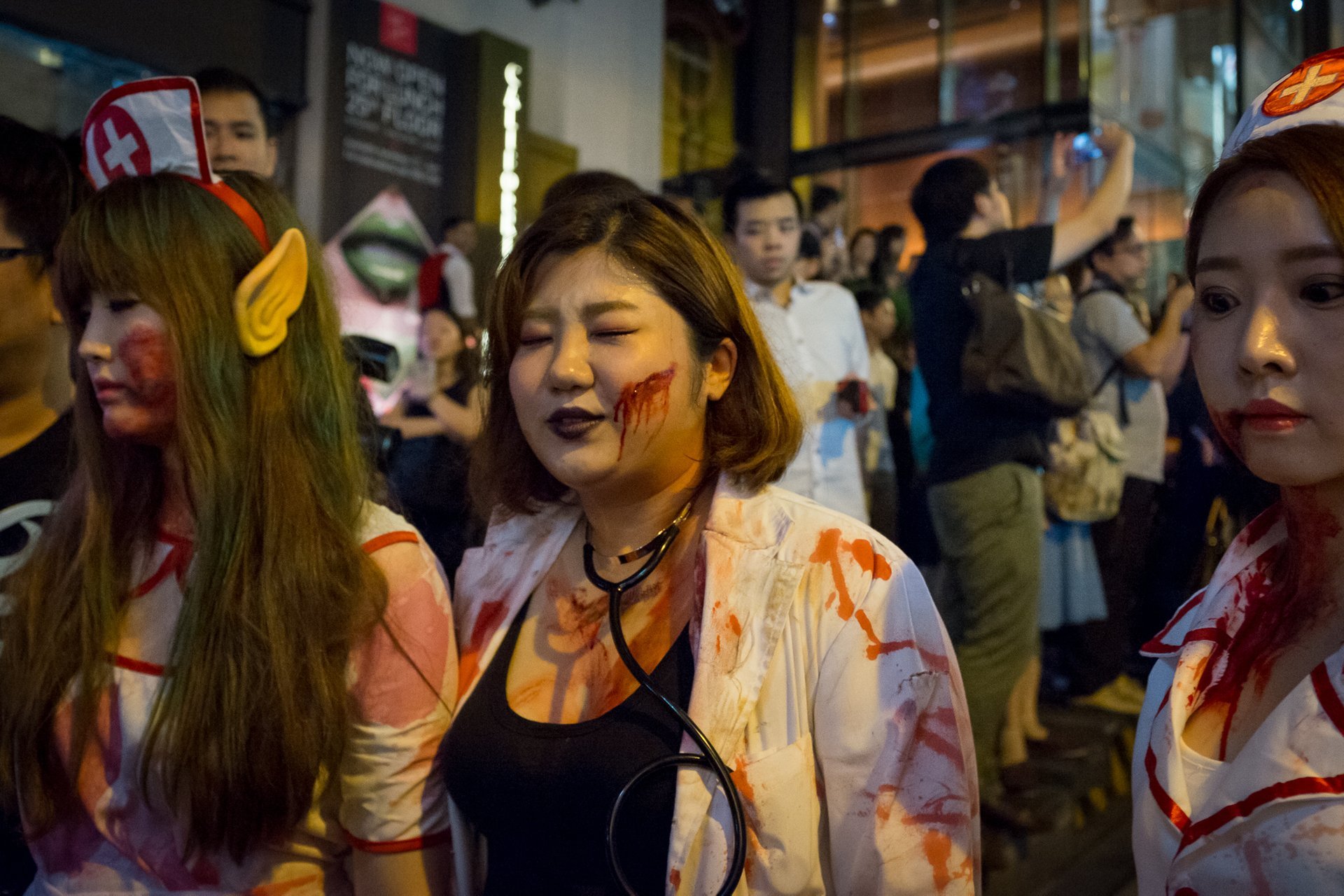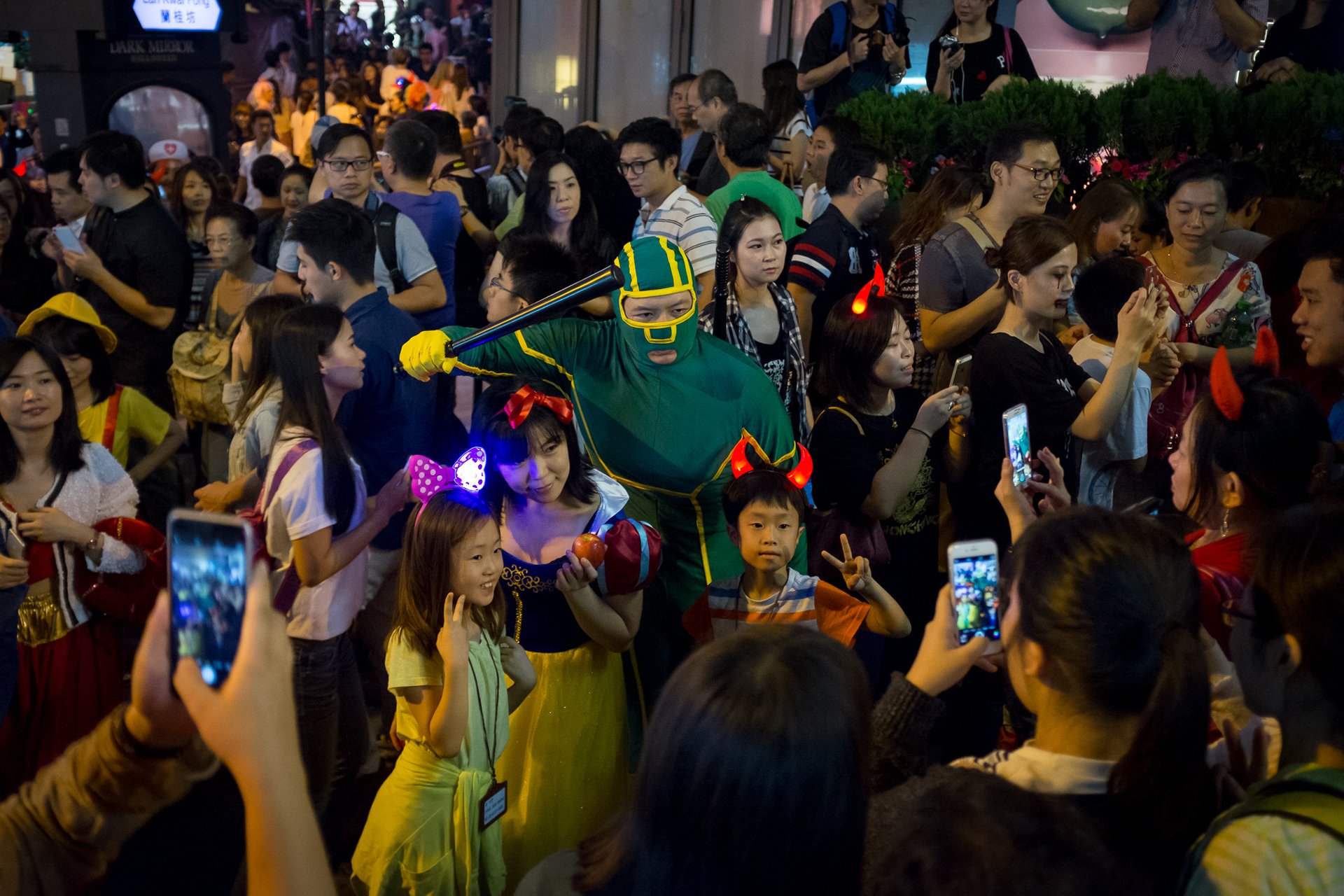 Hong Kong is a city with a unique history where both Asian and Western traditions strive. The city has mystical villages, haunted Victorian mansions, and lots of amusement parks with family-friendly fun. You can join trick-or-treaters walking between skyscrapers, festivities in decorated malls, and colorful street parties to mark the scariest night of the year.
Halloween in Hong Kong Disneyland (September 16–October 31, 2023)
Every September and October, the dark fog creeps into Hong Kong Disneyland. The theme park becomes enchanted with howling evil wind, a dark creeping fog, and various sinister Villains. Evil forces will do everything to turn the Halloween party into a wicked one. But thankfully, there are plenty of good characters like Mickey, Donald, and Goofy who will deal with spooky activities and cobwebs. Don't forget to visit Jack Skellington's Villainous Gathering, Winnie the Pooh in Fantasyland, and try to trick-or-treat around Hong Kong Disneyland. Every year the resort features Let's Get Wicked, a 25-minute musical show created exclusively for Hong Kong Disneyland.
Lan Kwai Fong Halloween Street Party (October 31, 2023)
Halloween Party in Lan Kwai Fong is the most prominent and wild street celebration in Hong Kong. The hippest area in the city with the best bars, pubs, and clubs becomes especially wild on the weekend before and on October 31. Lan Kwai Fong gets filled with hordes of zombies, ghouls, and monsters. Check out themed menus at the local bars and have a drink surrounded by scary masked characters all around you.
Ocean Park Halloween Fest (October 13–31, 2023, on selected dates)
When the sun sets, Ocean Park amusement park becomes haunted. The dark times begin at 5 pm. After that, ghosts and ghouls can be spotted everywhere. The brave hearts can explore haunted estates in Waterfront Plaza. It features two super scary attractions—the Hong Kong Hauntgrounds and the Old Street of Hungry Ghosts. At 10:30 pm the ghosts go mad, and the ultimate terrors await all visitors. During the holidays, Ocean Park boasts 400 costumed characters, about ten haunted houses, street performances, and scary entertainment.
For the tickets and latest updates, please check with the official websites (see External Resources below.) Also, take a look at the map suggesting the best accommodations nearby.
Find hotels and airbnbs near Halloween (Map)