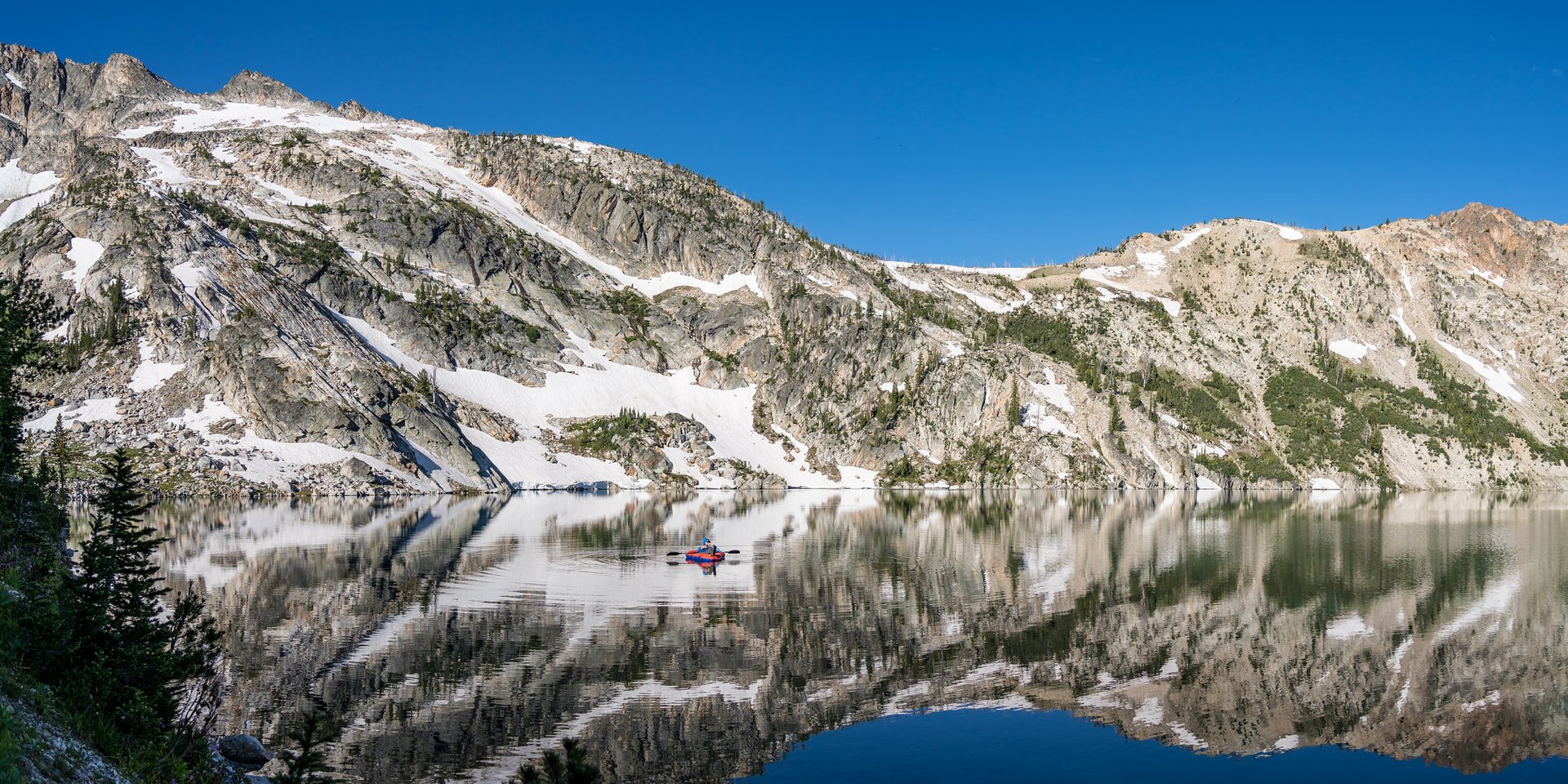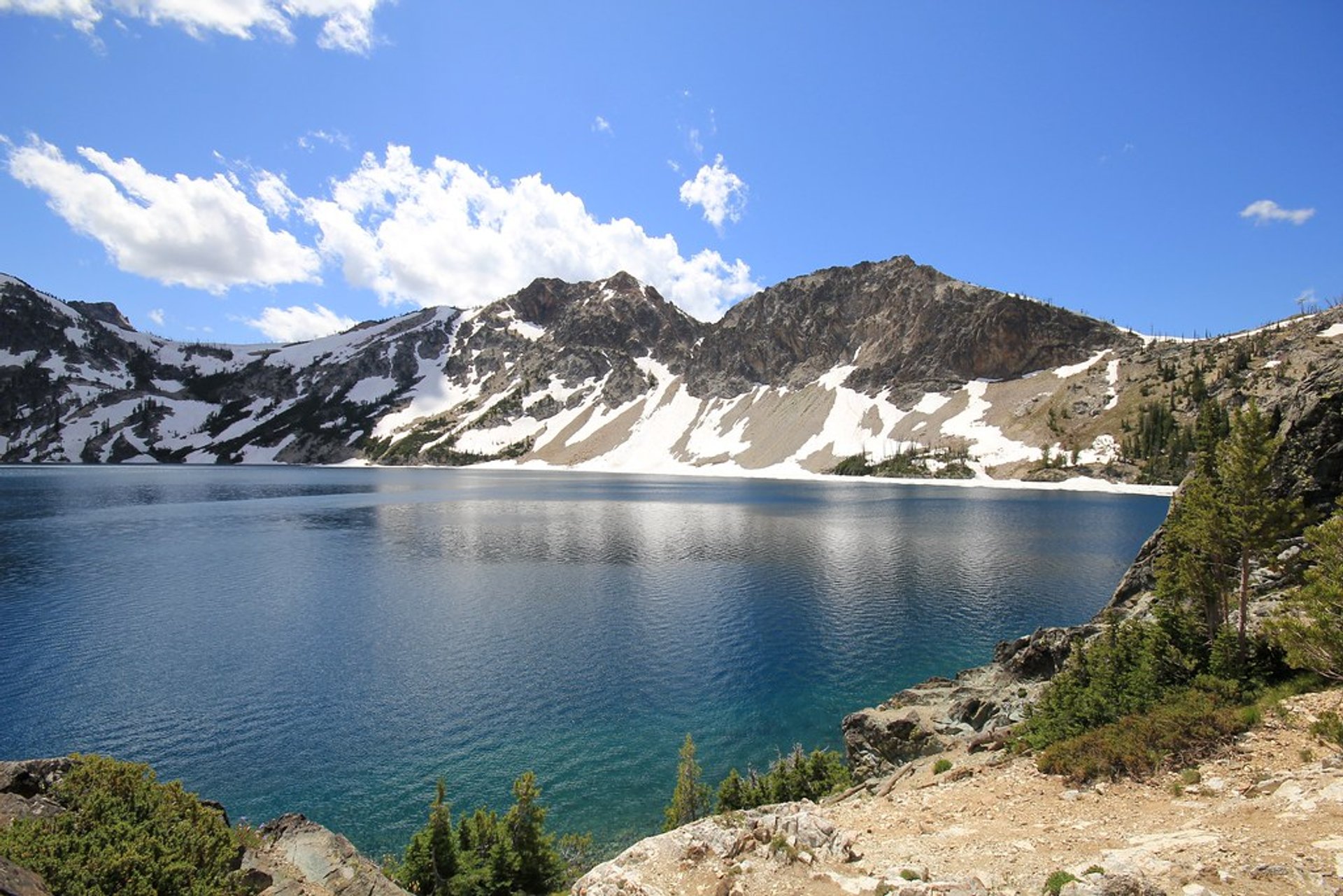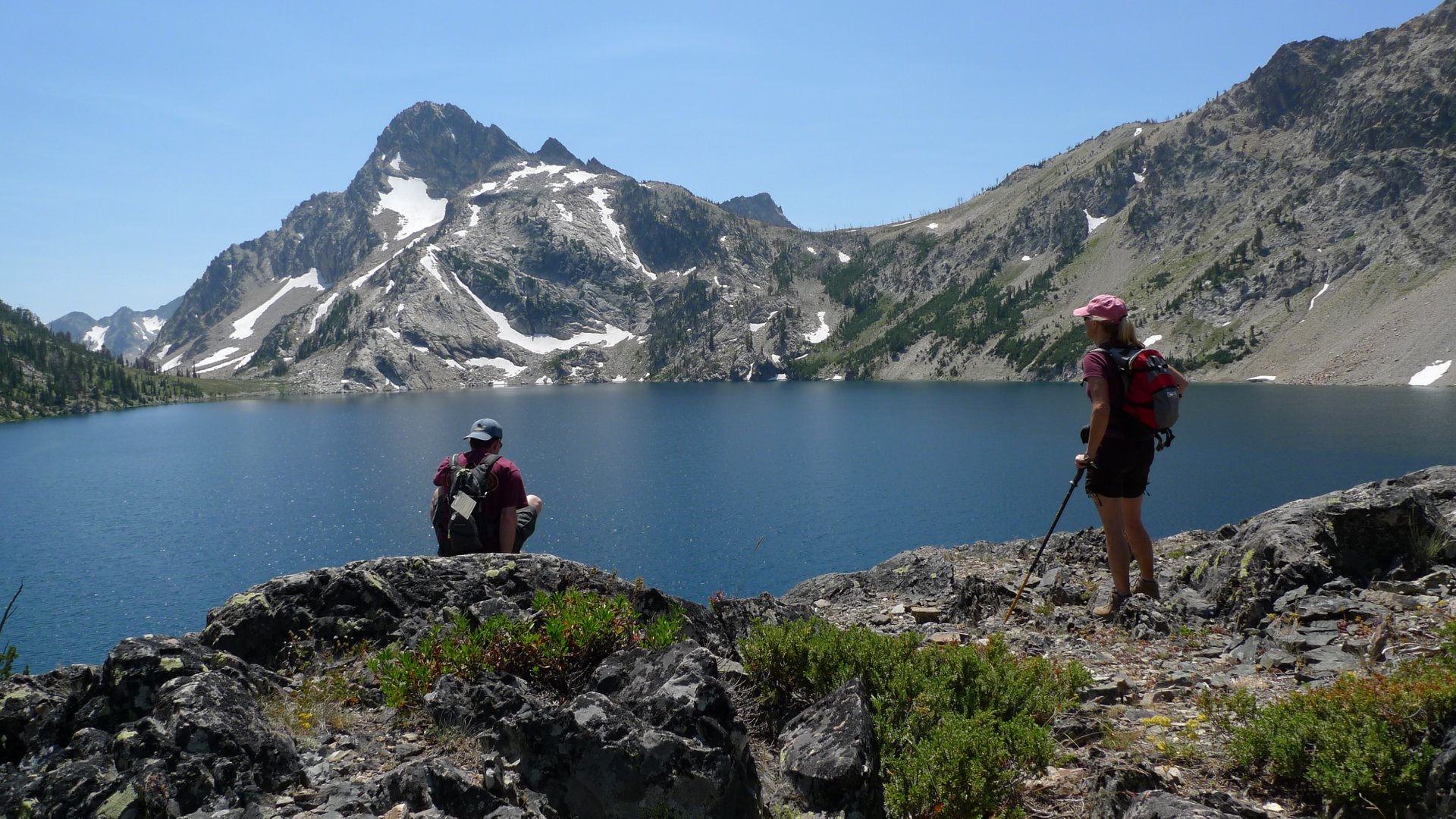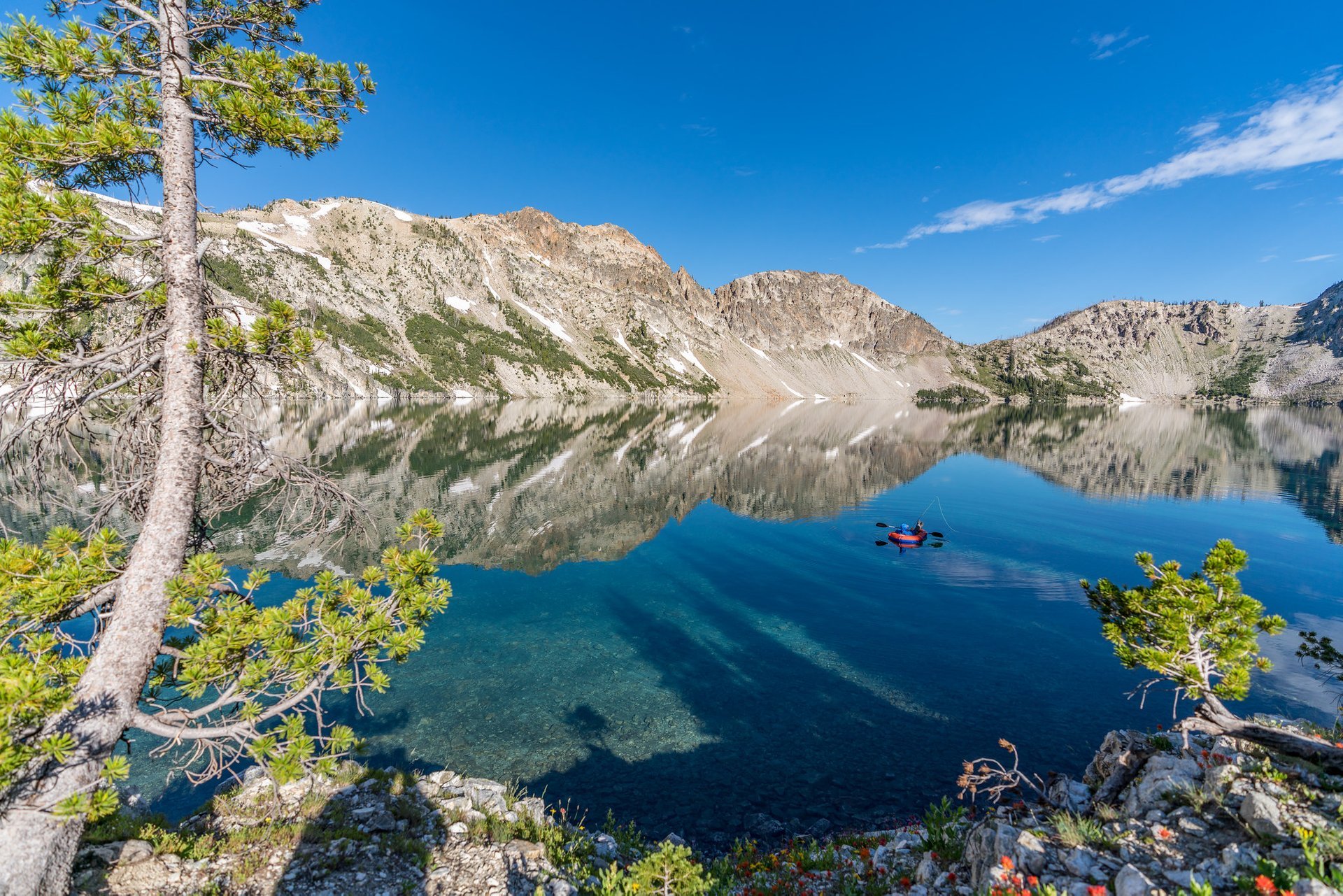 One of the most beautiful spots in Idaho is Sawtooth Lake, nestled in the Sawtooth Mountains, in the Sawtooth National Recreation Area. The large alpine lake is situated on an elevation of 2,571 m (8,435 ft) above the sea level, about 11 km (7 mi) southwest of Stanley, Idaho. The lake remains frozen well into mid-summer and snow covers the path for most of the year, so the best time to visit Sawtooth Lake is from July through September.
Sawtooth Lake can be reached by an 8-km (5-mi) trail that starts from the Iron Creek trailhead just off the Sawtooth National Forest Road 619. This trail climbs 520 m (1,710 ft) and takes about six hours out and back. Hikers can enjoy the views of the Sawtooth Valley and Mount Regan at 3,110 m (10,190 feet). Camping is possible either near the lake or at the Iron Creek Trailhead.
Another option to hike to Sawtooth Lake is from Grandjean campground. This loop trail takes hikers along 30 km (18.7 mi) of rugged and beautiful landscapes. Some sections of the trail are used by horses. For those willing to cover the loop in a day, it's best to start at sunrise. Otherwise, a two-day hike is an option.
Sawtooth Lake and the Sawtooth National Forest is a must do hike in Idaho with beautiful alpine scenery. Be prepared for low temperatures in the mountains, even in the summer months. Fishing at Sawtooth Lake is possible if you obtain a license. The water is so clear that you will probably see fish taking the bate. Trout is the most common catch in the area.
Find hotels and airbnbs near Sawtooth Lake (Map)