Every September the Nimmo's Pier in the town of Galway gets filled with fun and music due to the most famous food festival in Ireland and the world's longest running oyster festival. The Galway International Oyster Festival takes place annually on the last weekend of September, marking the beginning of the oyster season. Clarenbridge Oyster is arguably the most delicious oyster in the world, and the festival celebrates everything about this unique native oyster of West Ireland.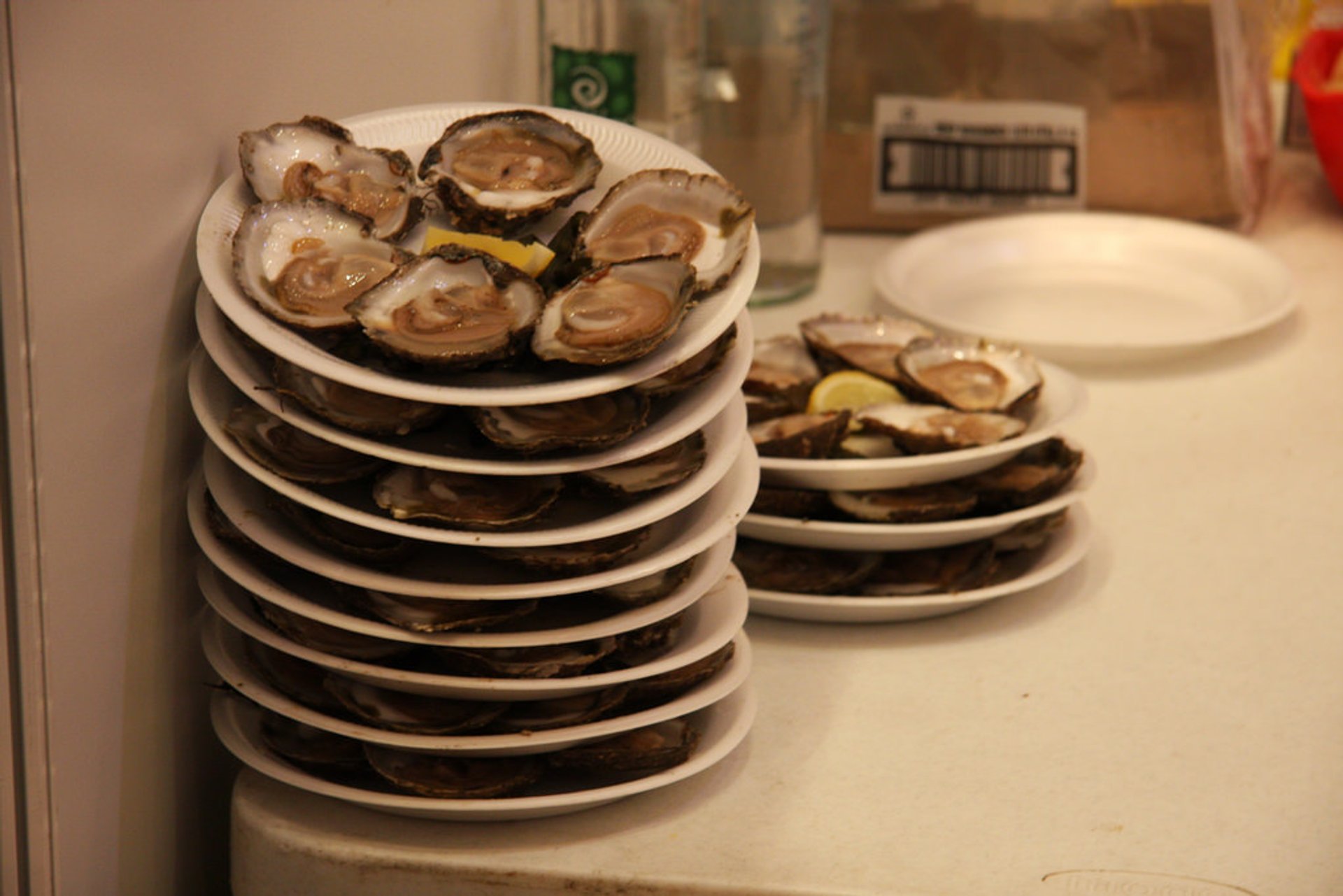 The Galway International Oyster Festival was founded in 1954. The idea belonged to a local hotel manager Brian Collins. The first event had just 34 attendees. Nowadays, the festival gets attended by over 22,000 people every year that consume tones of oysters. It was initially held near Paddy Burke's Bar in the nearby village of Clarenbridge but then was moved into the centre of Galway.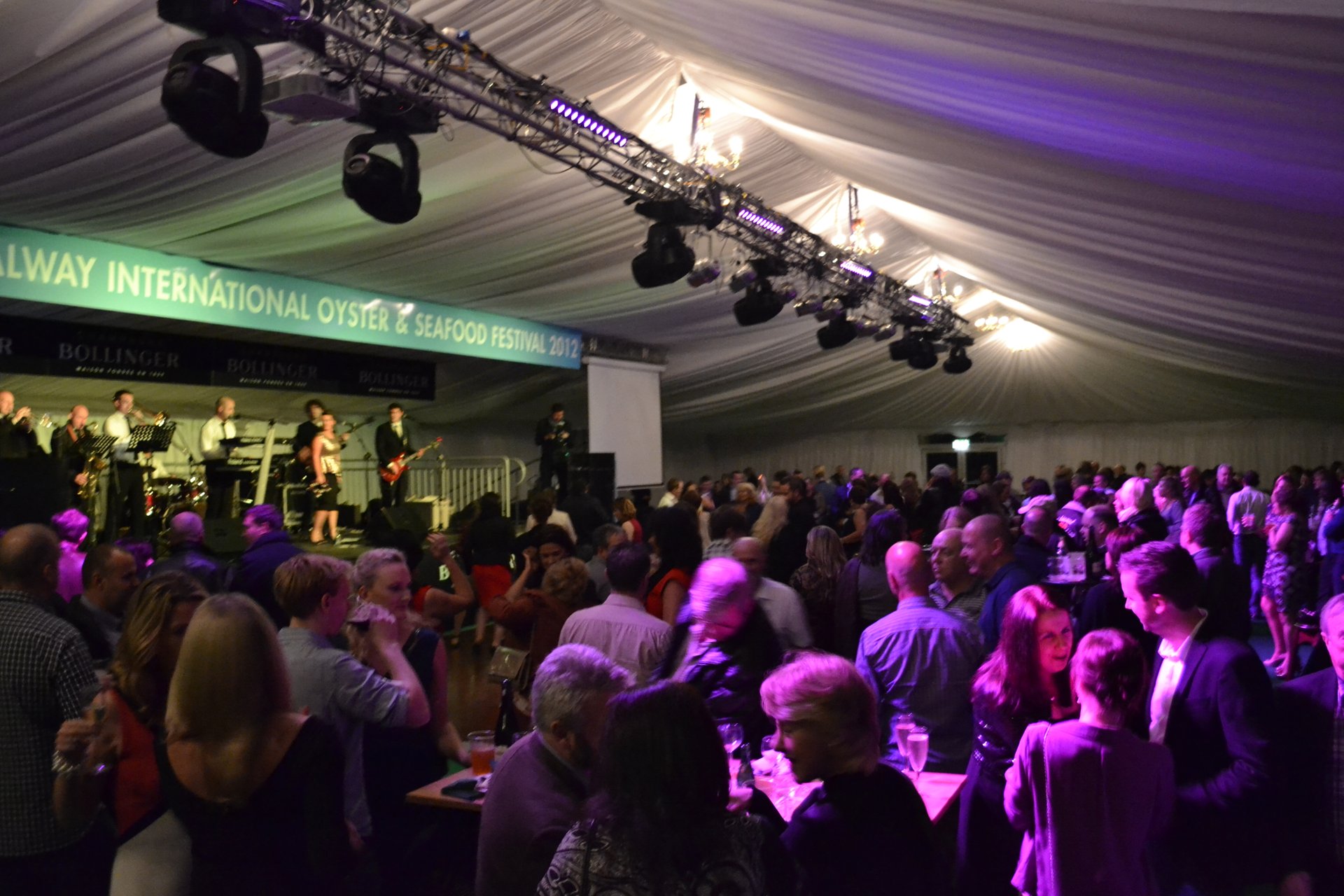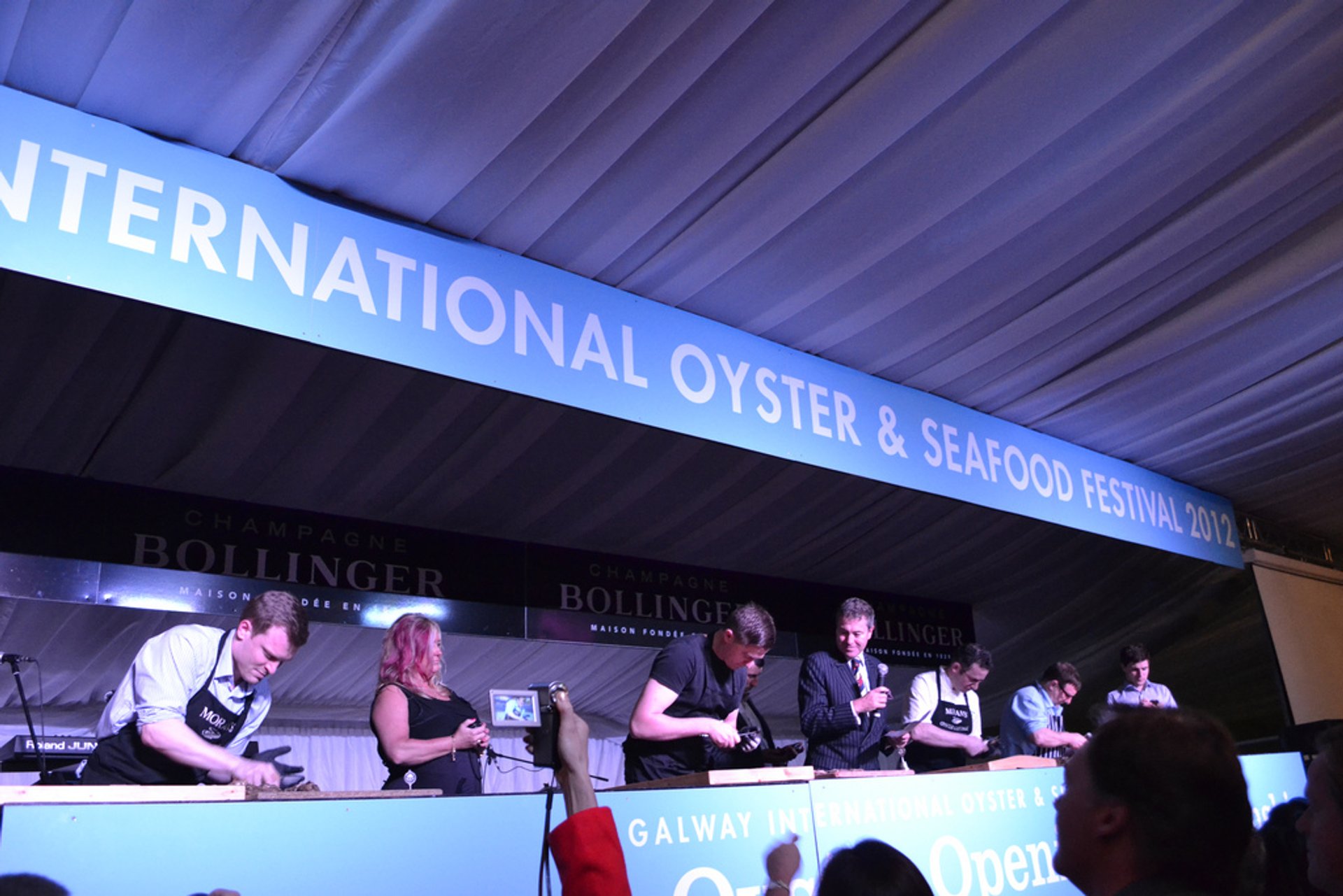 The main attractions of the festival are two Oyster Opening Championships, and a Masquerade Gala 'Mardi-Gras.'There is also a seafood trail, street parades, a silent disco and lots of activities for the whole family including cooking demonstrations, circus, and various workshops. Some of Galway's best restaurants are holding tastings and culinary talks. And also don't forget to listen to some of the best musicians in Ireland. The festival attracts many celebrities like director John Huston, rugby player Brian O'Driscoll, golfer Christy O'Connor JR, actor Bob Hope, and President of Ireland, Michael D. Higgins.
Galway Oyster Festival Featured in