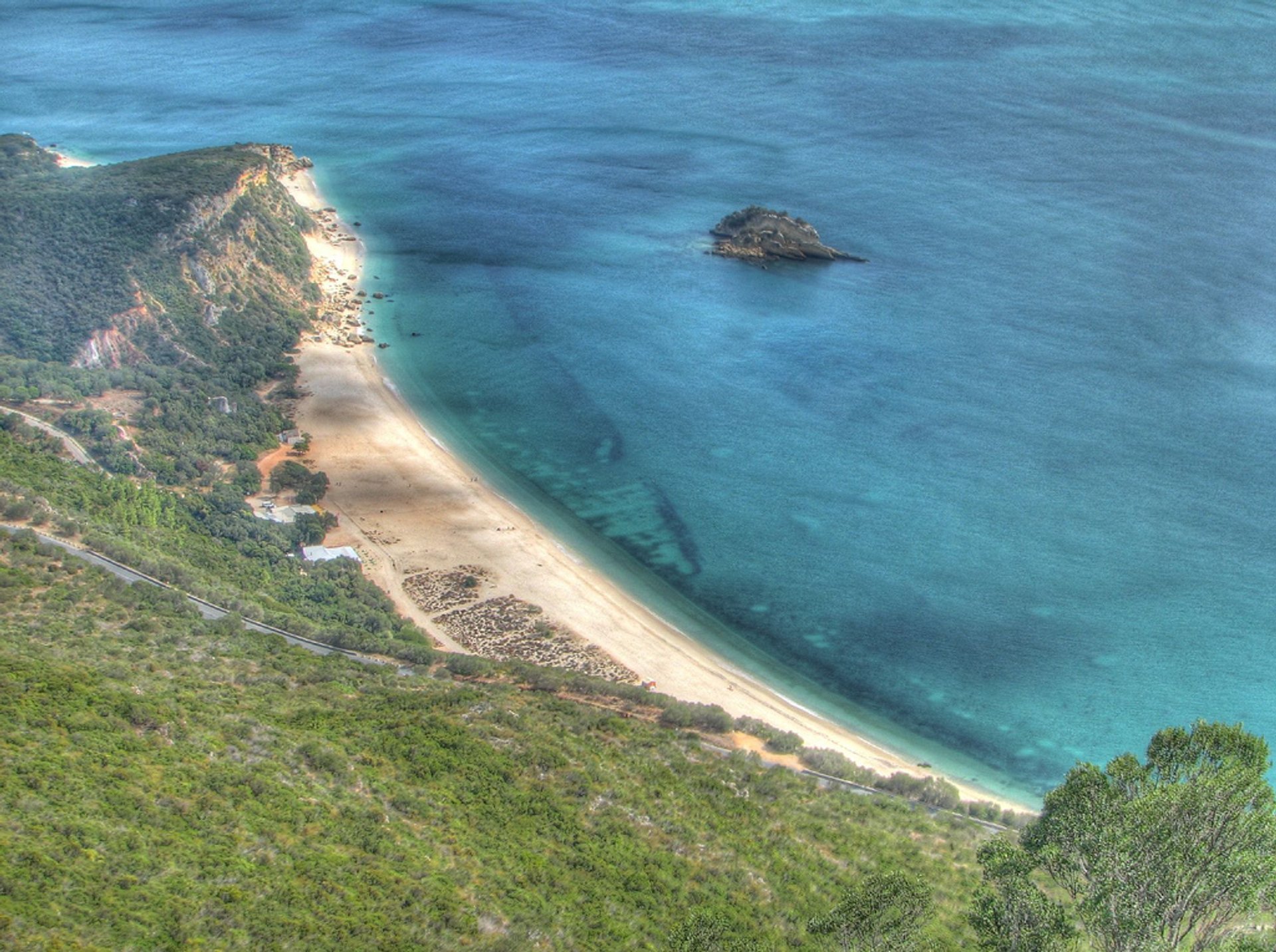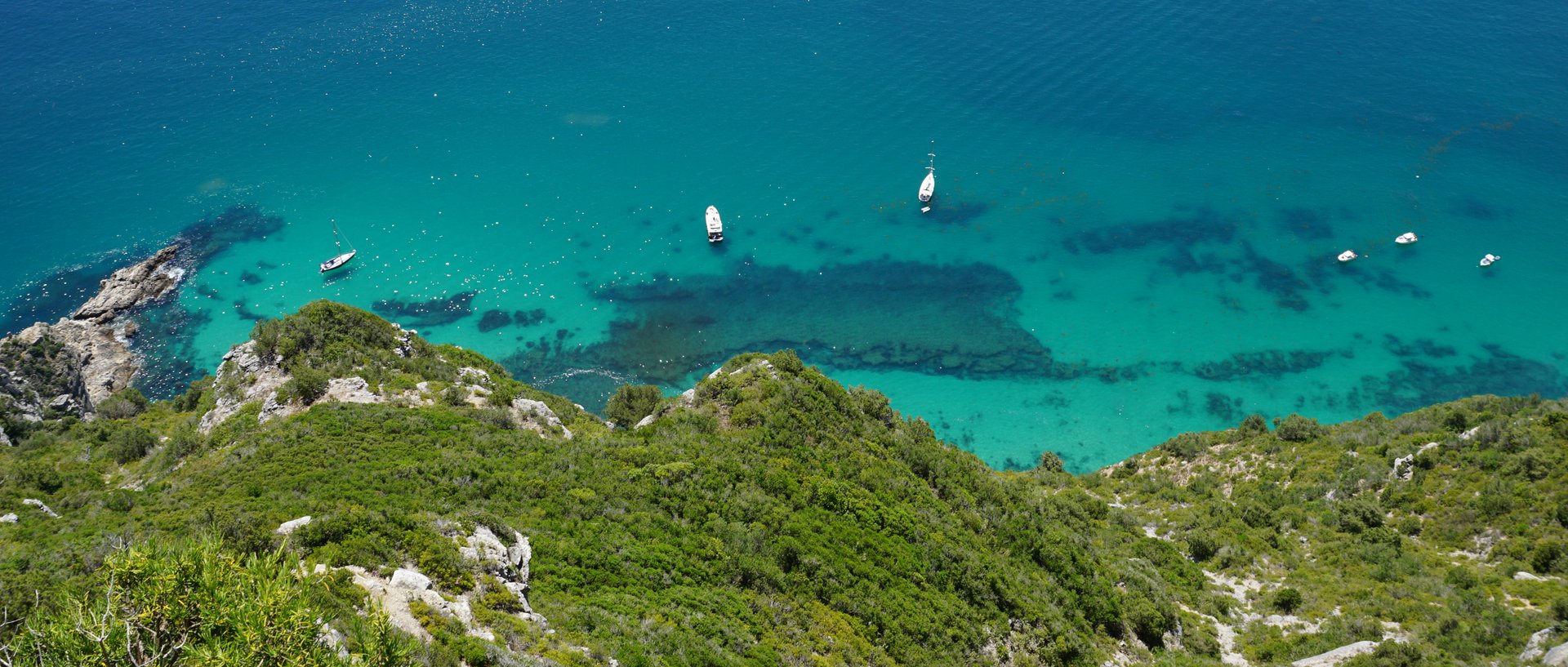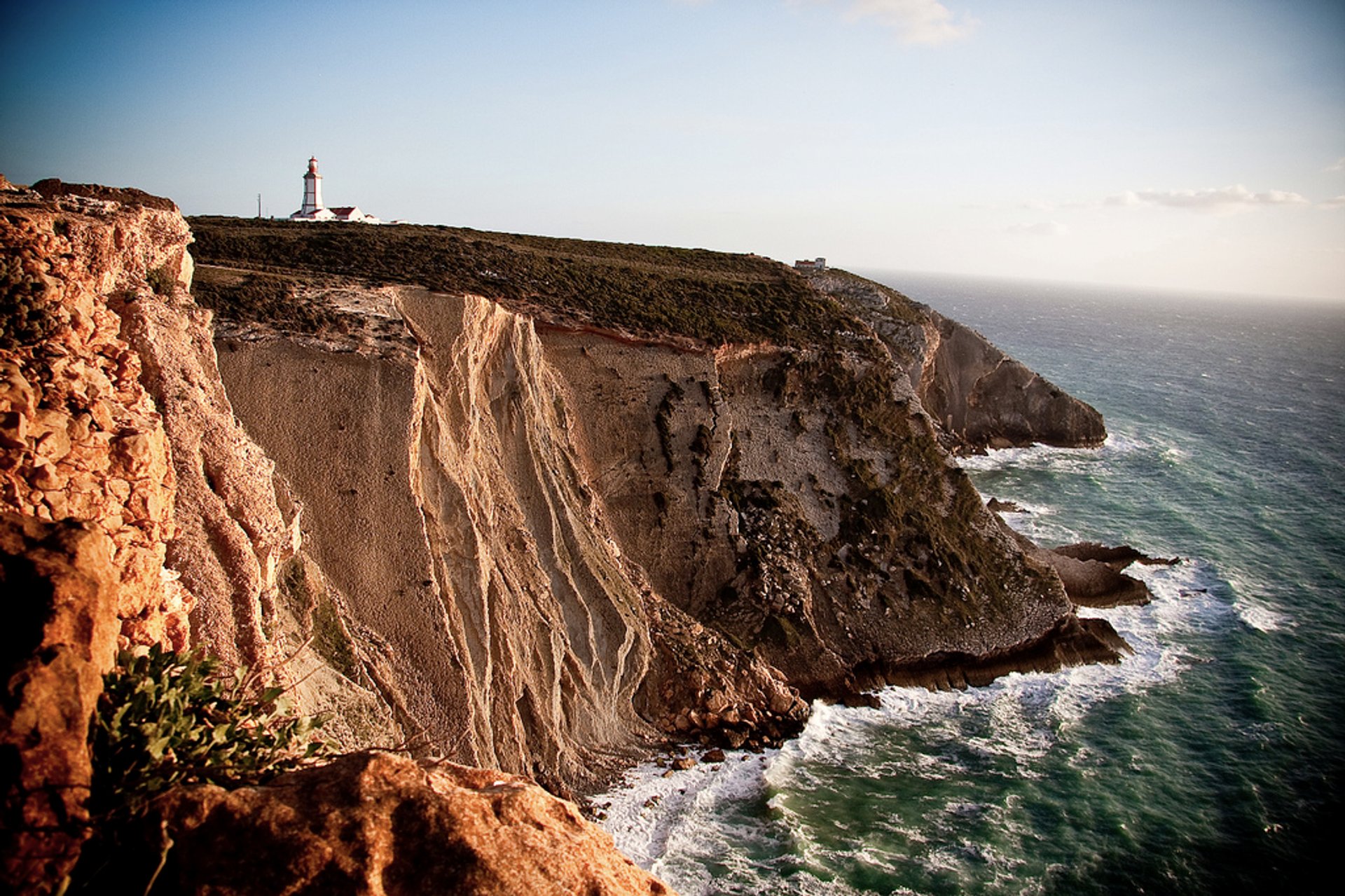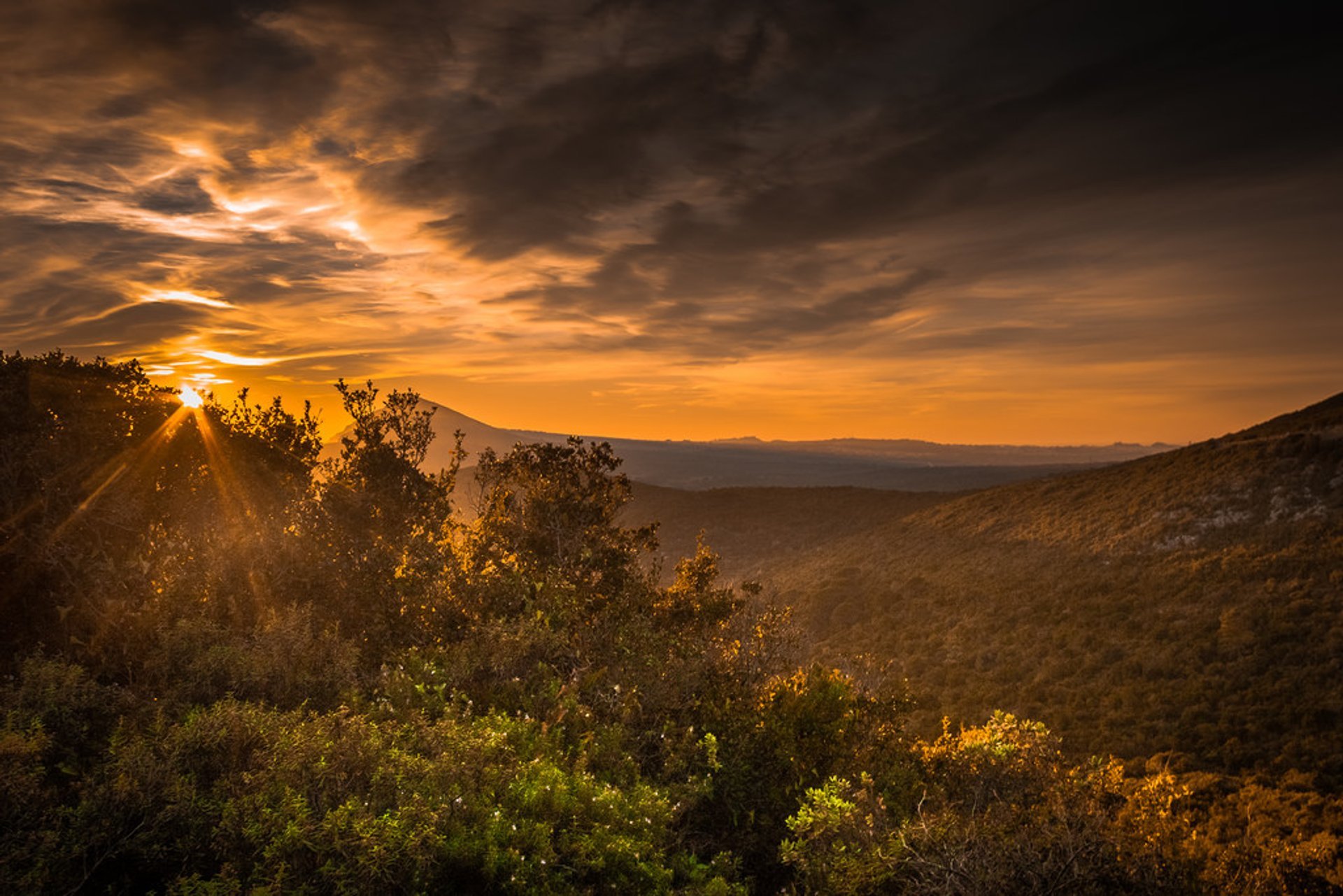 After leaving Lisbon and driving for around 40 minutes, you will find yourself in a vast nature park that covers over 16 hectares. Due to its mild climate, the area preserves hundreds of vegetation species some of which are pretty rare. During the spring, you can enjoy walking on the hills of Serra da Arrábida and spotting wildflowers in bloom.
Even though the highest point of the area is just 500 m, you can still go hiking and mountain biking here. The picturesque trails will lead you to the top of the Serra da Arrábida—the view from the top is amazing as you can see the Portinho cove with crystal clean blue-green water.
During the summer, you can check out beautiful beaches of the park. Portinho da Arrábida is a great place for scuba diving, especially in the clear waters of Pedra da Anixa—a tiny island just off the beach. You can also learn about local fauna and flora in the Oceanographic Museum housed in the Santa Maria da Arrábida fortress. If you want to explore other beaches, hear to Figueirinha, Galapos, Galapinhos, or secluded Praia dos Coelhos.
Aside from walking around and enjoying some sports, you can also visit Convento Da Arrábida, a medieval monastery which still hosts plenty of cultural events. Arrábida's local gastronomy is also worth your attention: you should not miss tasting Azeitão cheese, Arrábida's honey, butter from sheep milk, local wines, and seafood.
You can visit the park year round, however, the best time runs April through October as it's much more pleasant season for swimming and hiking in the area.
Find hotels and airbnbs near Arrábida Nature Park (Map)