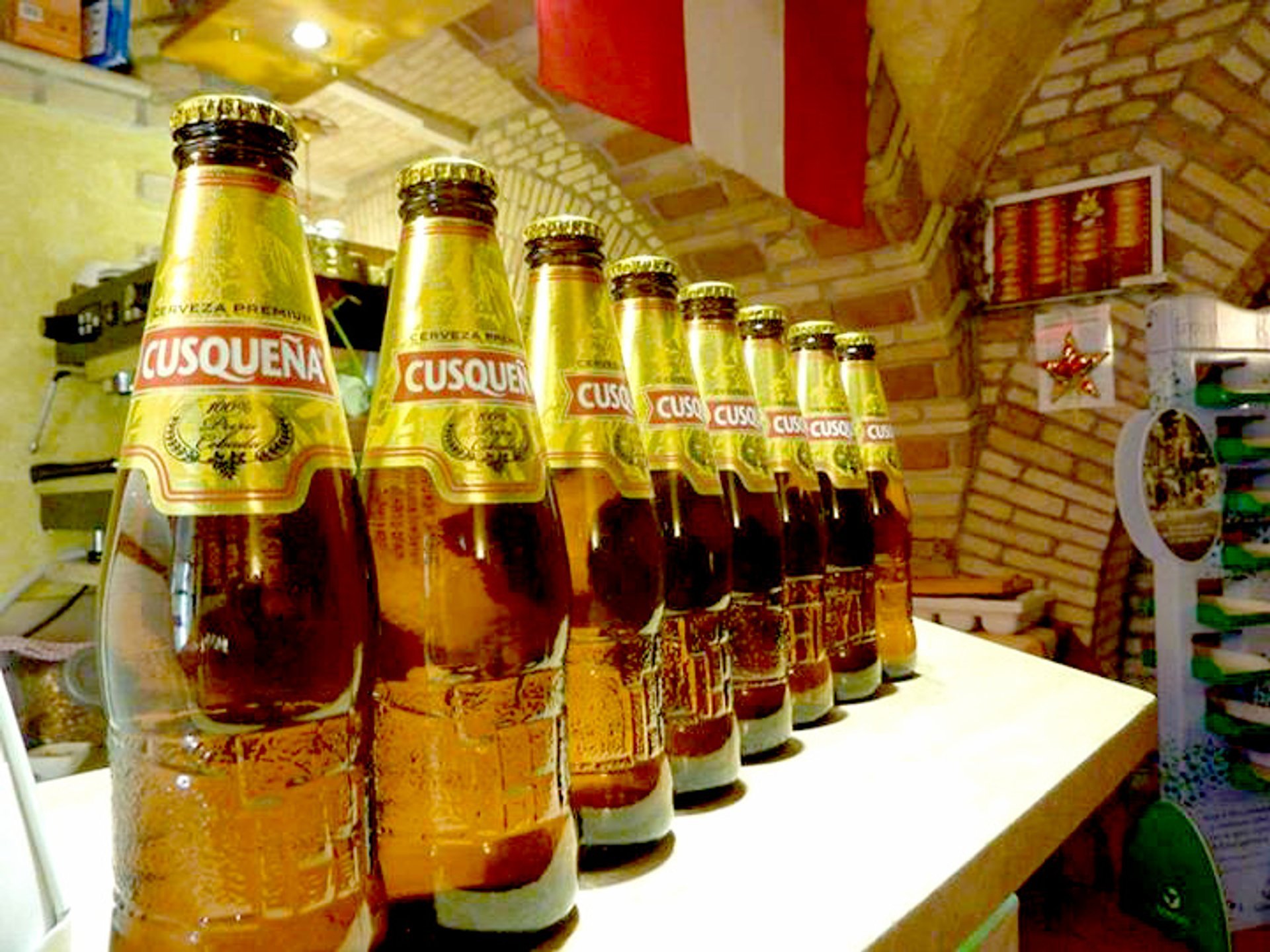 Cerveza Cusqueña or Cusqueña Beer is the most popular beer in Peru, sold widely all around the country. Its history dates back to 1908—the year the German Brewery was founded in the city of Cusco. A year later cerveza premium del Perú (premium Peruvian beer) was born. Local residents were familiar with alcoholic beverages and had chicha as their favourite. But it didn't take them long to get in love with light and refreshing Cusqueña.
Today it comes in four varieties. The standard and most favoured one is Cusqueña Dorada or Golden Lager, made of 100% pure barley and hops. Cusqueña Roja (Red Lager) gets its reddish golden hues from malt and hops and is said to be designed for the "most demanding palates". Another variety is Cusqueña Trigo (Wheat Beer) defined by golden colour and fine aroma. Lastly, Cusqueña Negra (Dark Lager), also known as simply "black beer" or "malta" as it's made from malted beer.
You're welcome to try all these varieties any time you visit Peru, but the best occasion is Cusqueña Beer Festival held annually in its birthplace city, in the Garden of the Beer in Cusco, on Avenida de Cultura. It lasts for three days, either in late May or early June. Except for the beer, this is also an international music festival. There are both local and international musicians performing, so you're guaranteed to have a great time.
Find hotels and airbnbs near Cusqueña Beer Festival (Map)