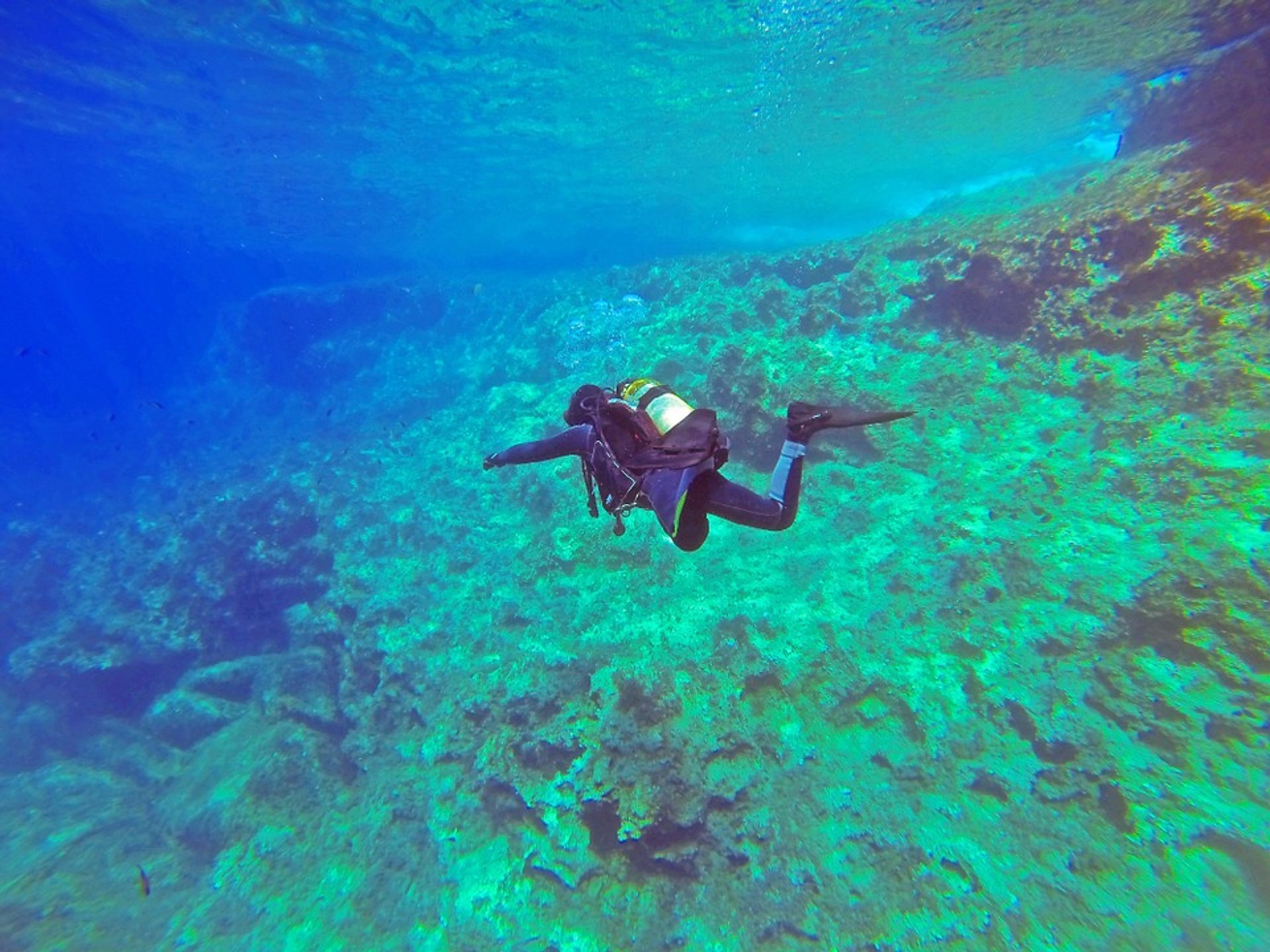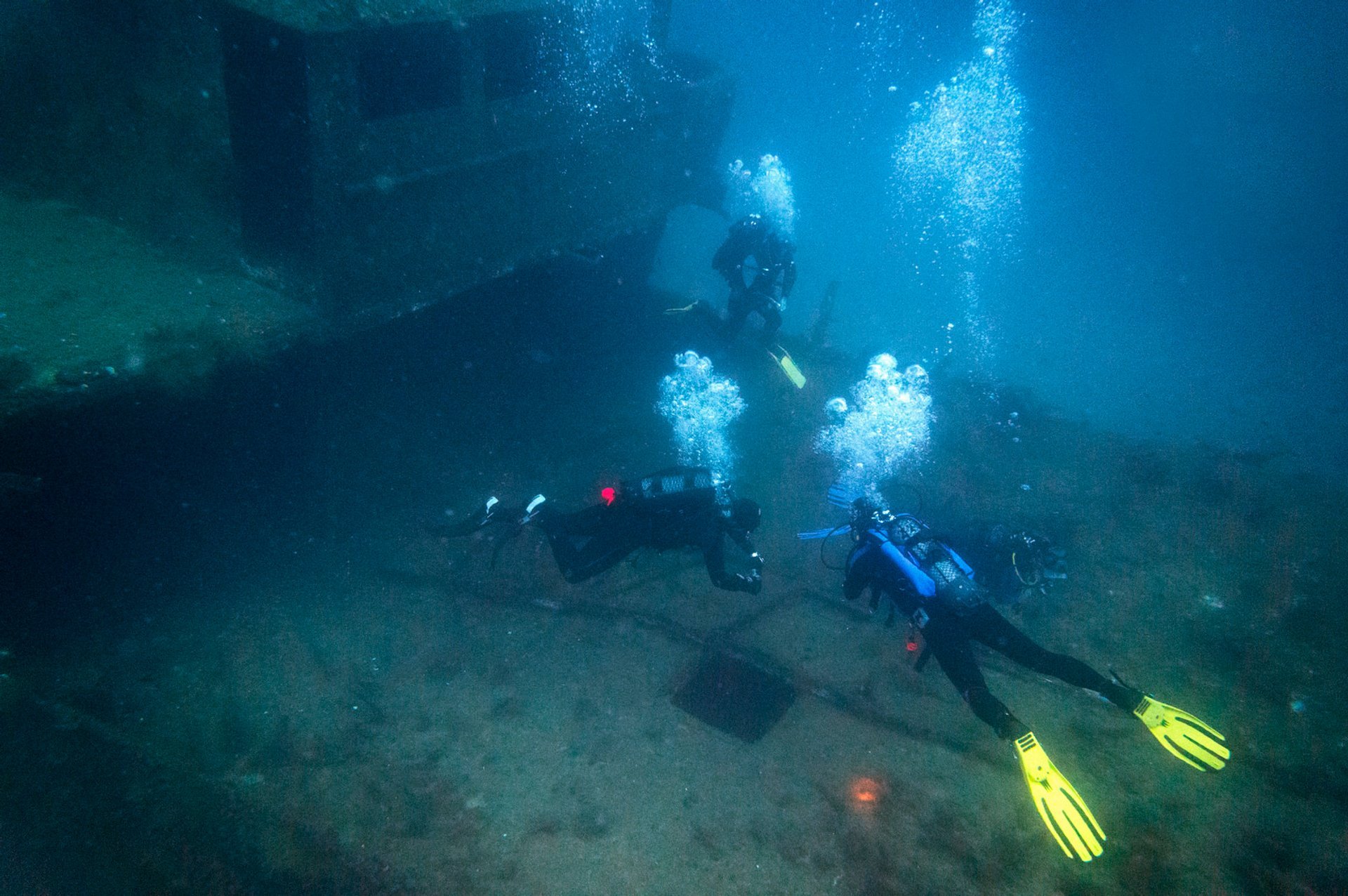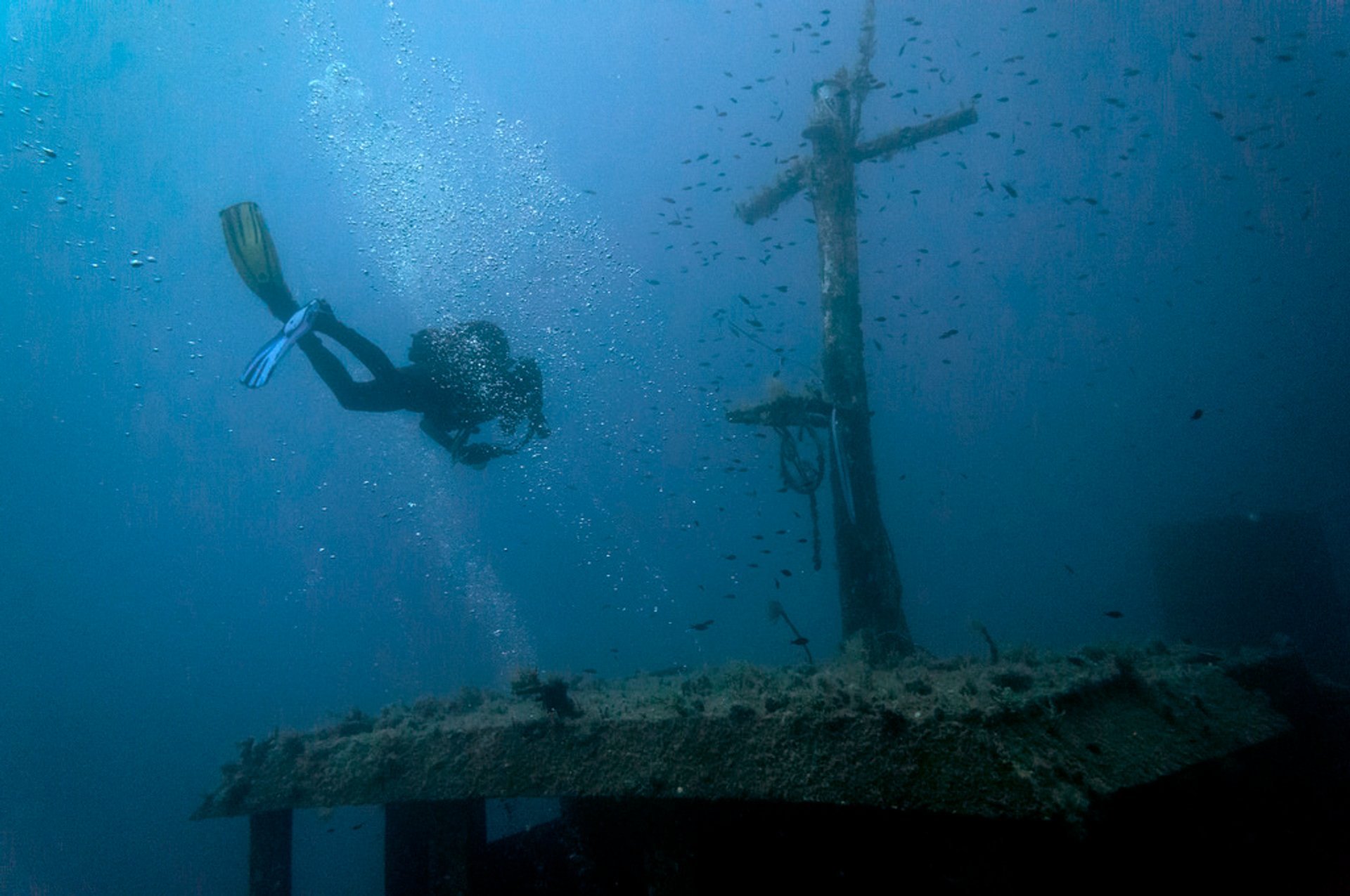 There is a lot to see in Malta, but have you ever thought of discovering this Mediterranean island underwater? Some Maltese Islands were voted as the best destinations for diving in the Mediterranean. You can find everything you might possibly be interested in—shipwrecks, bays, caves, sheltered creeks, cliffs, reefs, and natural harbours flourishing with marine life.
The signature dive spot of the Maltese Islands is Gozo, especially the site of the Blue Hole in Dwejra. It is situated next to the Azure Window, which was destroyed by the storm in 2017, and starts with an inland sea pool which leads into the open sea via a large creek. Expect to see some great natural rock formations and fantastic marine life such as octopi, parrot fish, and coral. This is one place where both beginners and experienced divers can equally enjoy the beauty.
The Maltese islands have a riveting history to tell. Much of the legacy of the battle for Malta now lies in the clear blue waters that surround it—torpedoes, boats, and shipwrecks like the HMS Maori, the X127 Lighter, the Um El Faroud, a Libyan oil tanker, the P31, the MV Xlendi, the passenger ships Karwela and Cominoland, the Bristol Blenheim and many others can be found here. In total, there are 17 sites for wreck diving in Malta. The very intact wrecks lying at a depth of over 50 meters have been seen by very few divers. Malta is divable year-round, with the weather more stable in the summer months (between June and September).
Find hotels and airbnbs near Diving (Map)