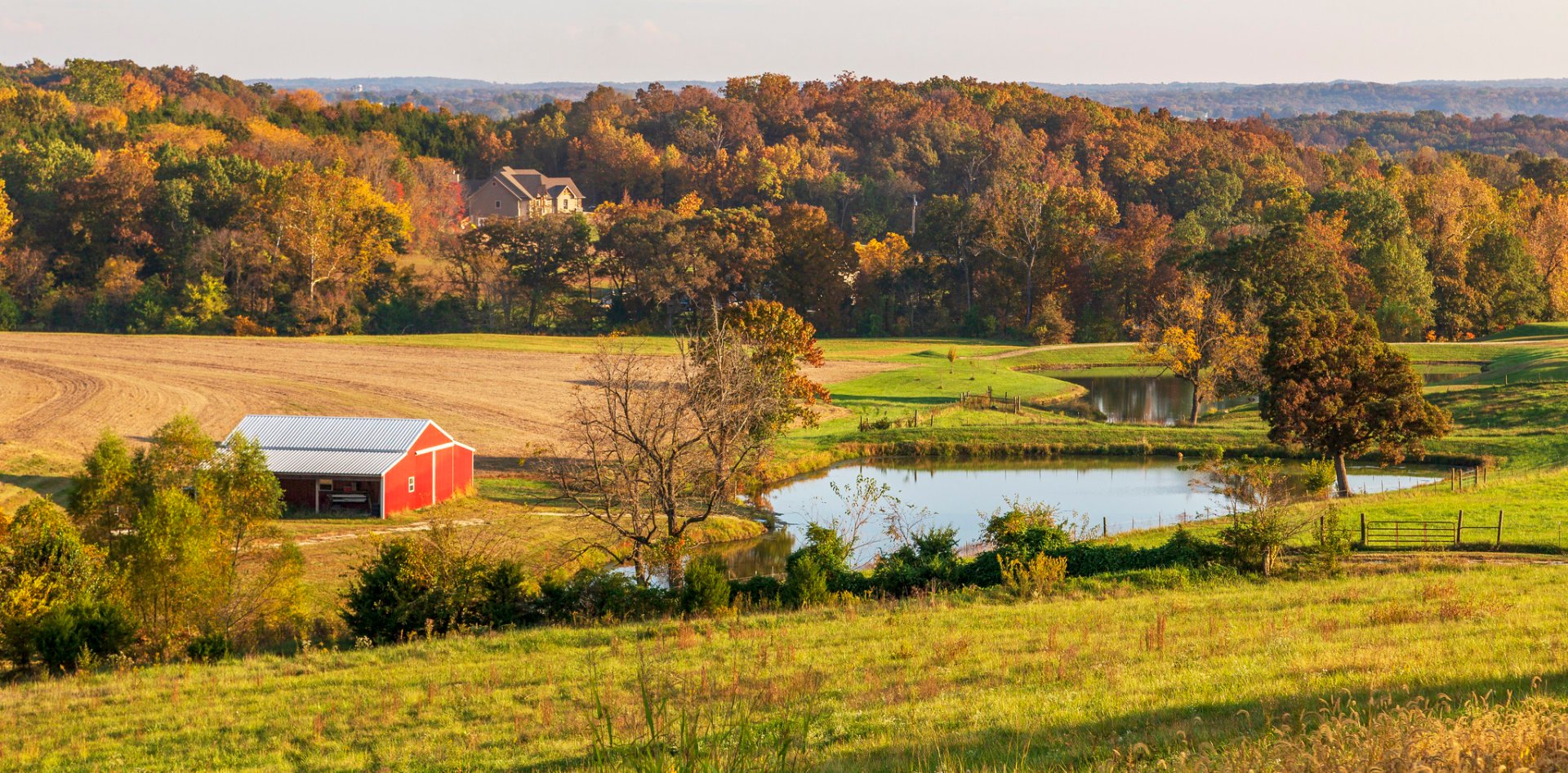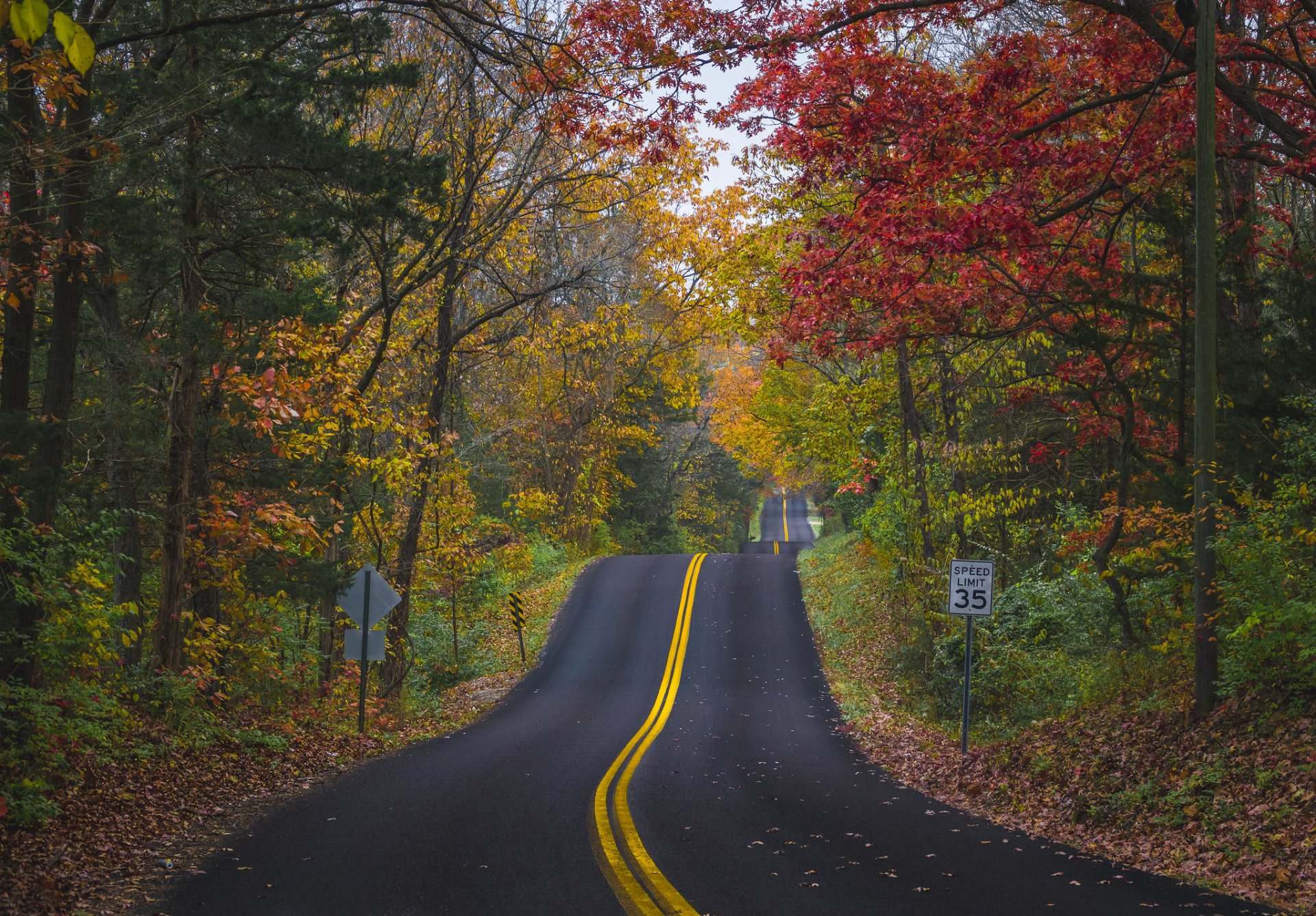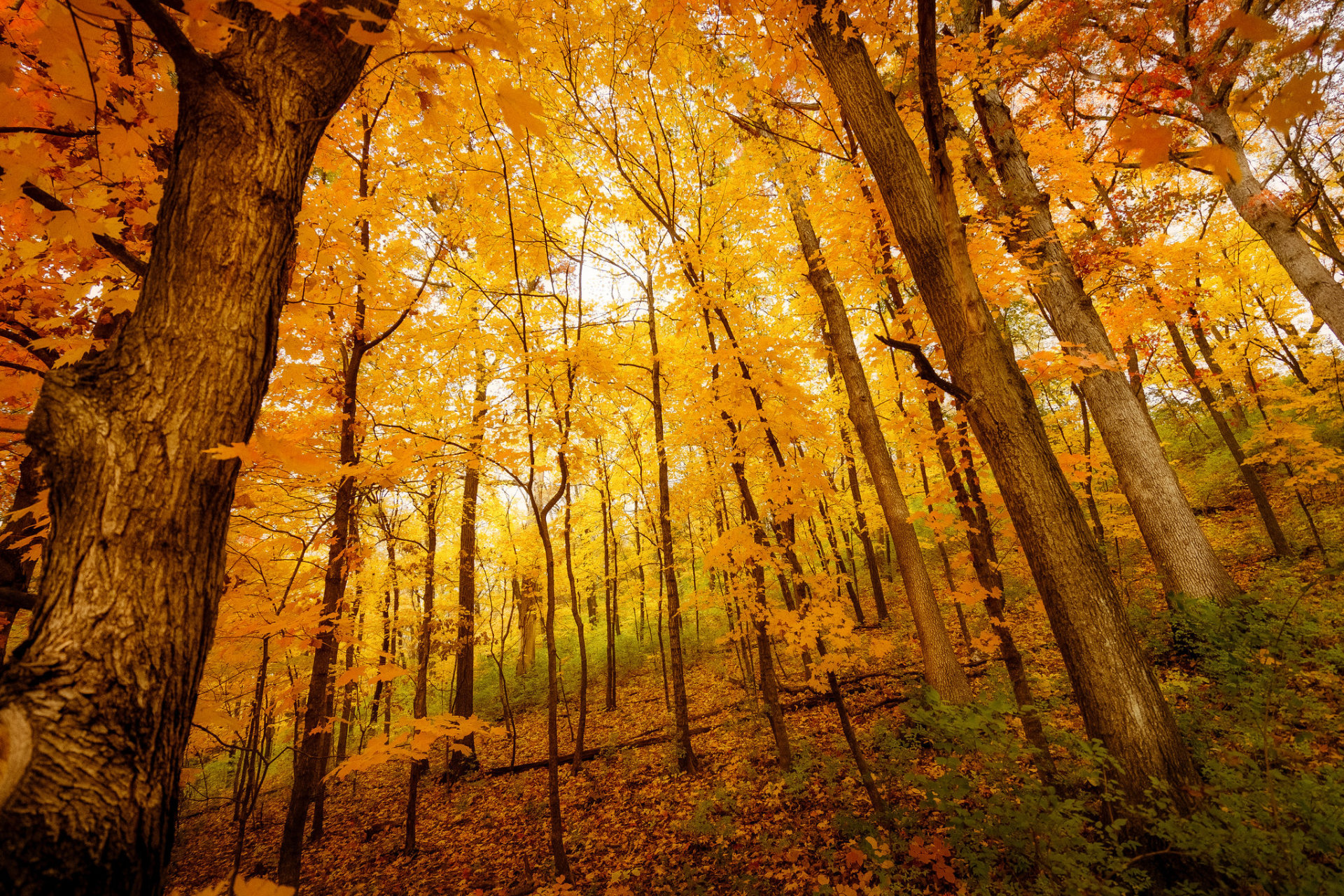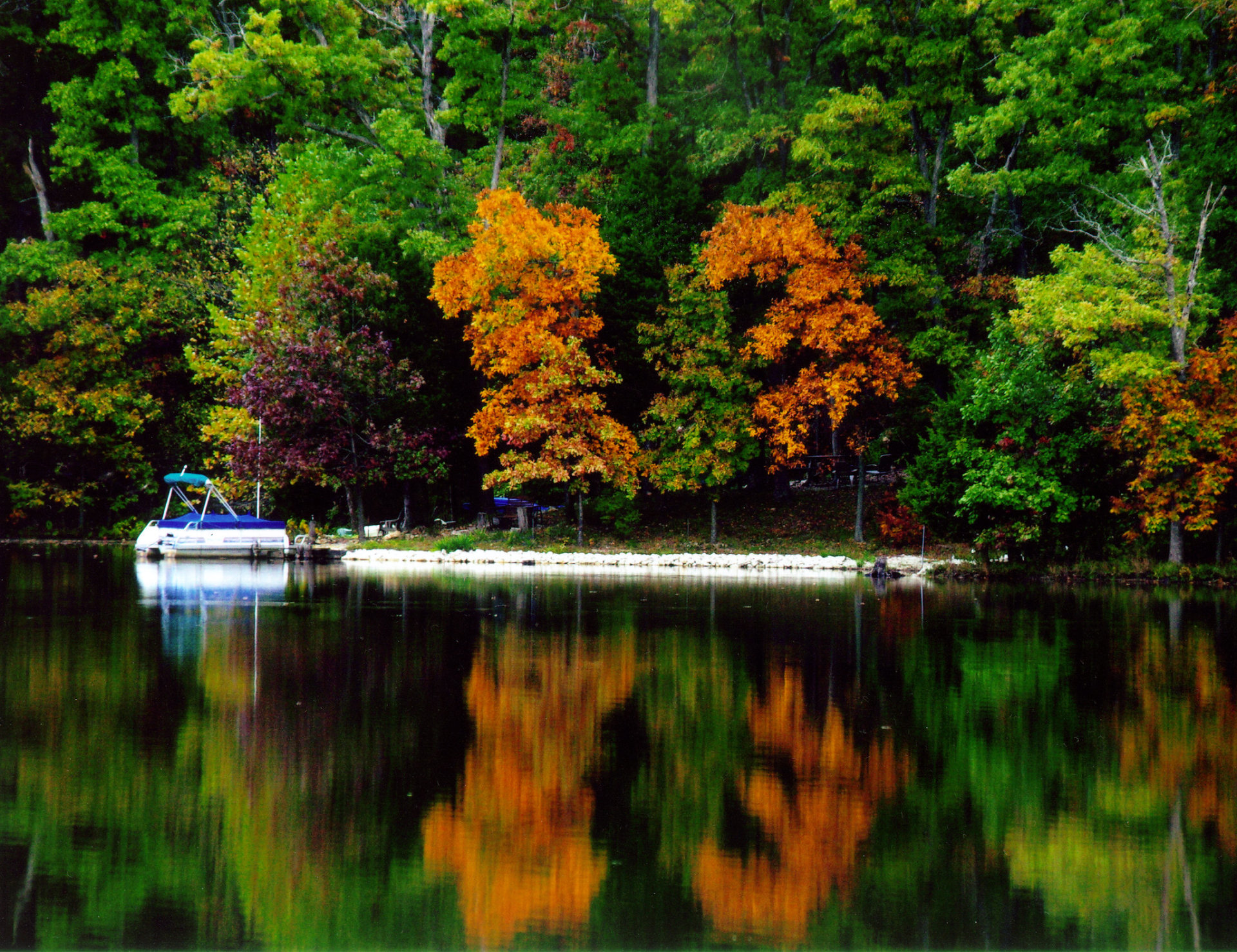 Baltimore Settlement in Boeuf Township
Missouri boasts quite a variety of landscapes and a great diversity of trees and shrubs. As a result, Missouri's fall foliage season is pretty impressive and lasts up to six weeks. Dogwood, hickories, maples, black gum, sassafras, sumac, and Virginia creepers are among the most spectacular native trees in the fall. The best locations to enjoy fall colors include river banks, mountain tops, lush deciduous forests, and, of course, you can find all that in beautiful Missouri State Parks.
Best time to see fall colors in Missouri
Fall color season in Missouri generally starts around mid-September and lasts until late October, when colors fade and leaves start to fall off the trees. By the middle of November, fall foliage is usually gone.
Northern and western Missouri are usually the first areas in the state where fall colors appear. Southern and eastern parts of the state experience fall foliage about a week later. The best time to go leaf peeping in Missouri is usually around mid-October. At that time, you can see maples, oaks, hickories, and ashes in their full glory. Every year, the fall foliage season may start at a slightly different time, depending on the weather and rainfall.
Where to see fall colors in Missouri
Lake of the Ozarks
The Ozarks region is one of the top leaf-peeping destinations in the Midwest. Lake of the Ozarks is especially beautiful in the fall. With about 1,150 miles (1,850 km) of shoreline, there are plenty of scenic vistas with colorful hardwood forests, turning gold and flaming red. Visitors can rent a boat to enjoy the stunning panoramas from the water or take a scenic drive around the lake, which looks the best around mid- and late October.
Hermann
Hermann is the capital of Missouri's wine country. In the fall, you can take the Wine Trail not just to indulge in its famous wine and German food but also to marvel at spectacular views of fall foliage. During the weekends of October, the wineries offer plenty of special events and entertainment. This is the perfect time to take the Katy Trail or go wandering in the countryside and discover picturesque towns like Baltimore Settlement in Beuf township.
Branson
Another beautiful fall destination in the Ozark region, Branson offers many vantage points to enjoy fall foliage views. Take a drive to Highway 165 Scenic Overlook or discover Ruth and Paul Henning Conservation Area, which covers about 1,534 ac (620.8 ha). Table Rock Lake and Lake Taneycomo Dam are also popular in the fall due to the abundance of deciduous trees.
Taum Sauk Mountain State Park
Located southwest of Ironton, MO, Taum Sauk Mountain is 1,772 feet (540 m) high, being the highest point in Missouri. A popular destination for hiking and camping, the park boasts an accessible outlook, the scenic Mina Sauk Falls, and stunning fall foliage views in any direction.
St. Louis
Urban Tower Grove Park is the best place to enjoy changing seasons in St. Louis. The park boasts 300 varieties of trees as well as picturesque Victorian pavilions and sculptures, so it's hard to imagine a better place for a fall walk. You can check out this beautiful destination along with Missouri Botanical Garden and Forest Park, located nearby.
Scenic fall foliage drives
To get more of the spectacular fall views, take the beautiful Lake of the Ozarks Loop, going through Highway 5, Highway 54, and Highway 52. The route starts in Versailles and continues along the stunning shoreline, down Highway 5. The route goes across the lake at Niangua bridge before reaching Camdenton and Highway 54. Stop at Ha Ha Tonka State Park and Osage Beach to take more great pictures of lakeside landscapes.
One more gem of the Ozark region is Table Rock Lake Loop, which goes along Highway 65, Highway 13, and Highway 76. The route passes Lake Taneycomo and scenic Table Rock Lake State Park, offering plenty of Instagram-worthy views near Branson.
Find hotels and airbnbs near Missouri Fall Colors (Map)