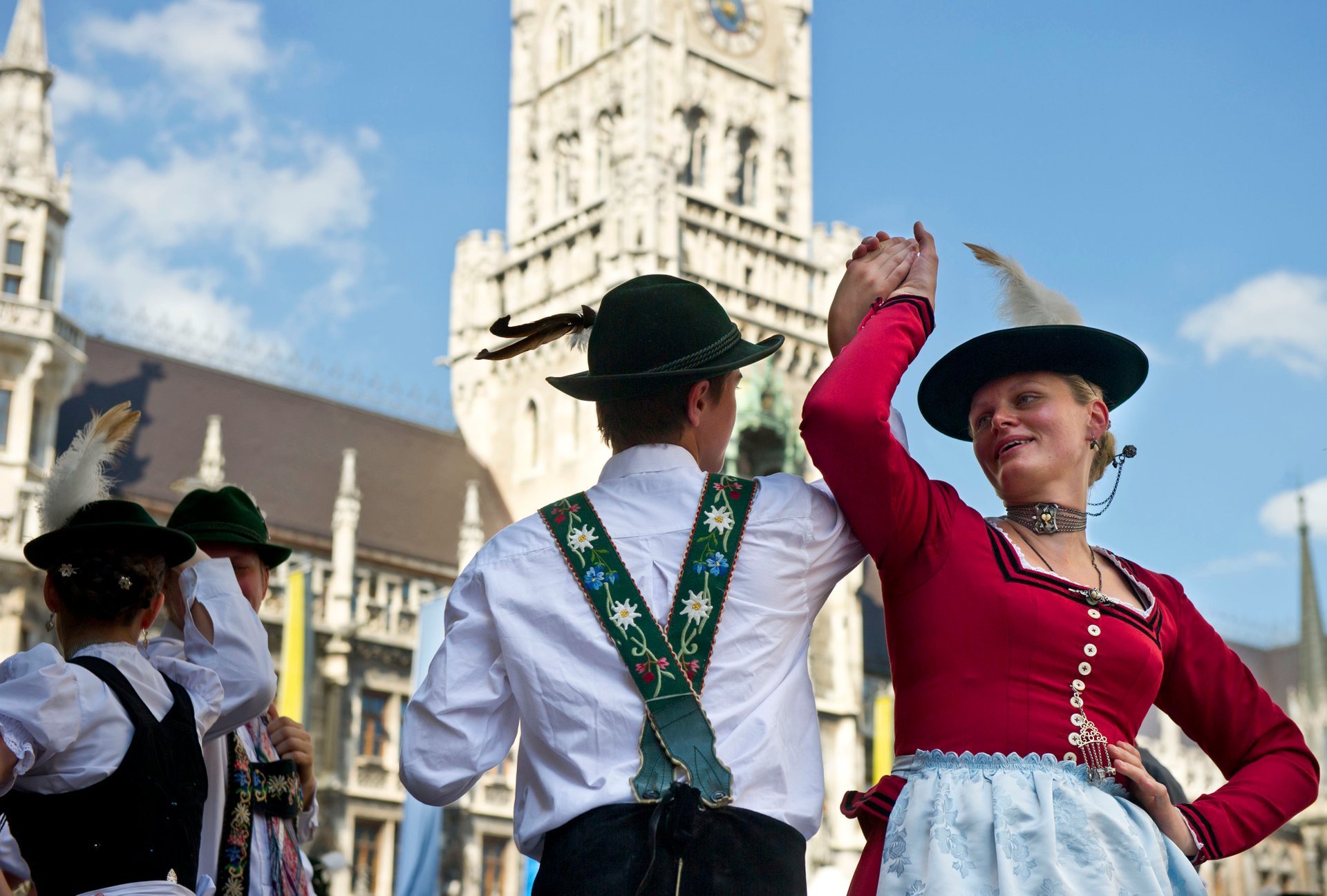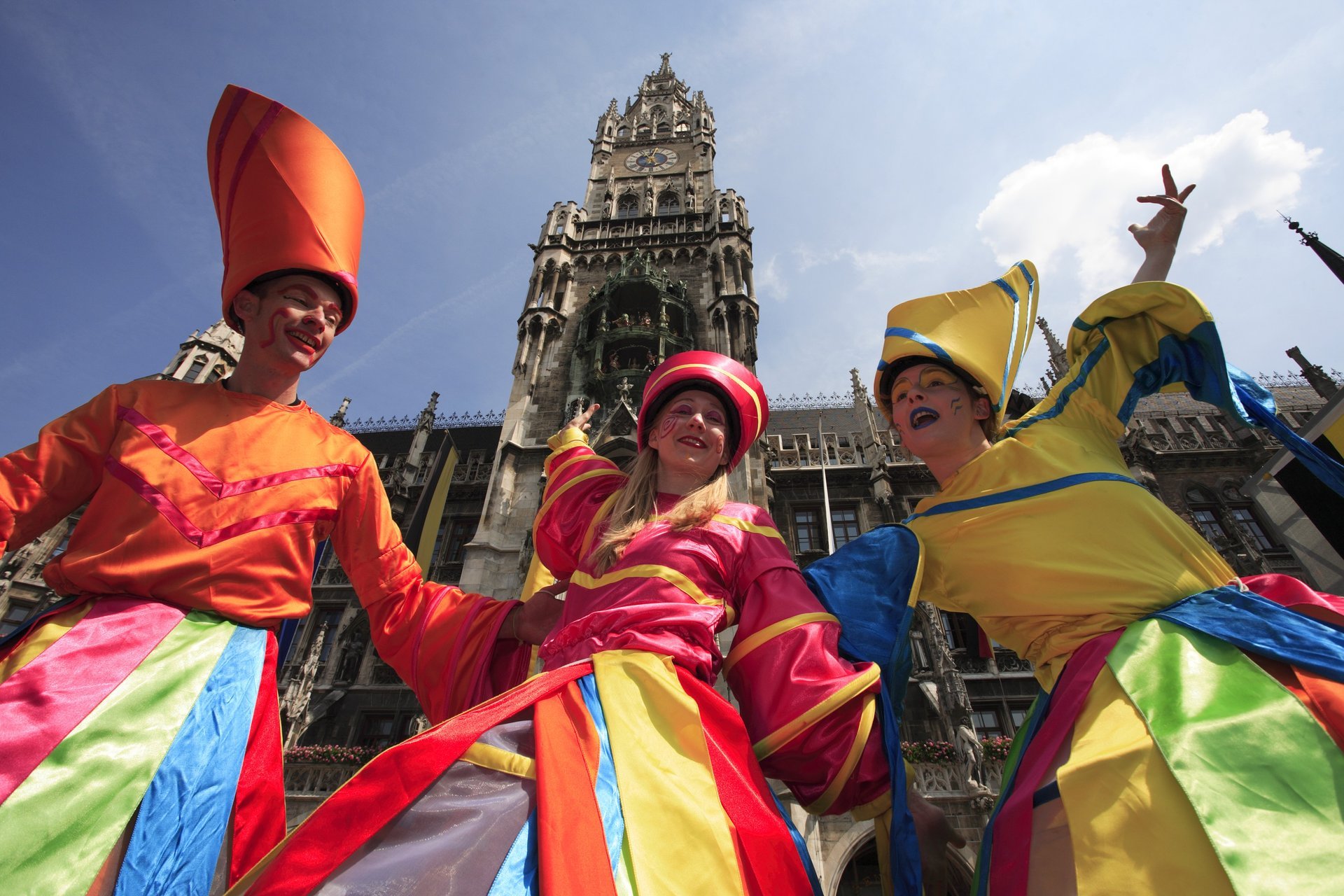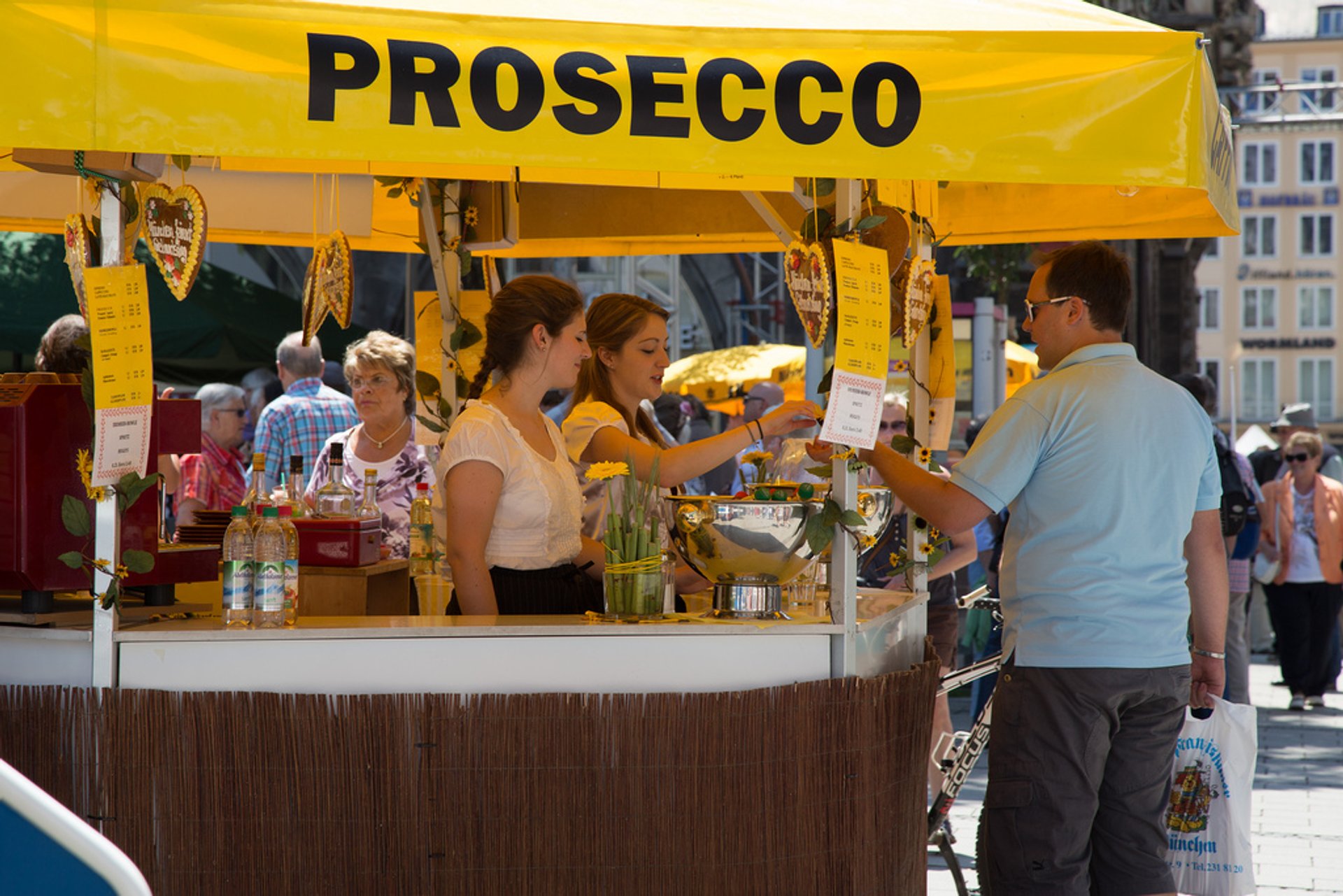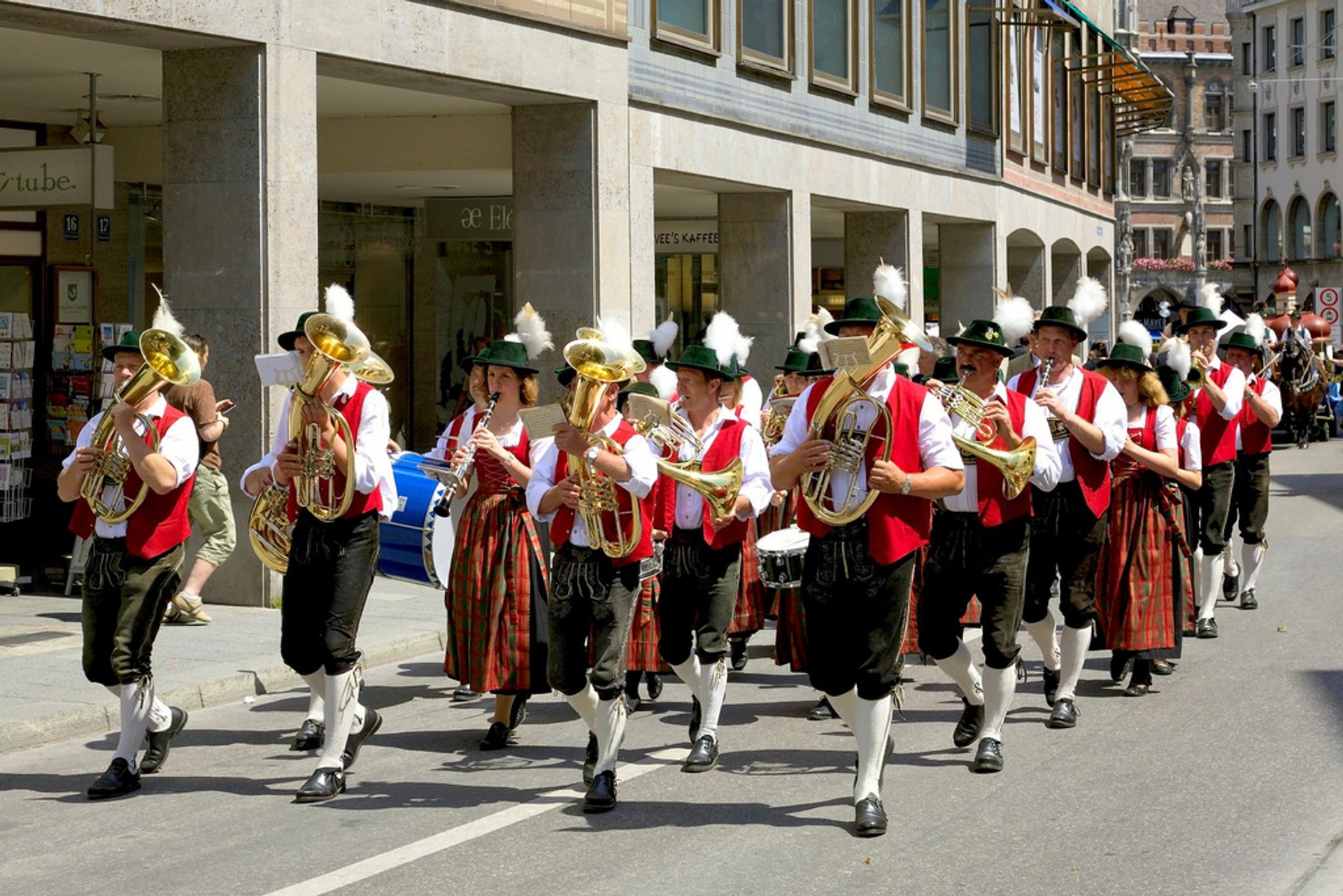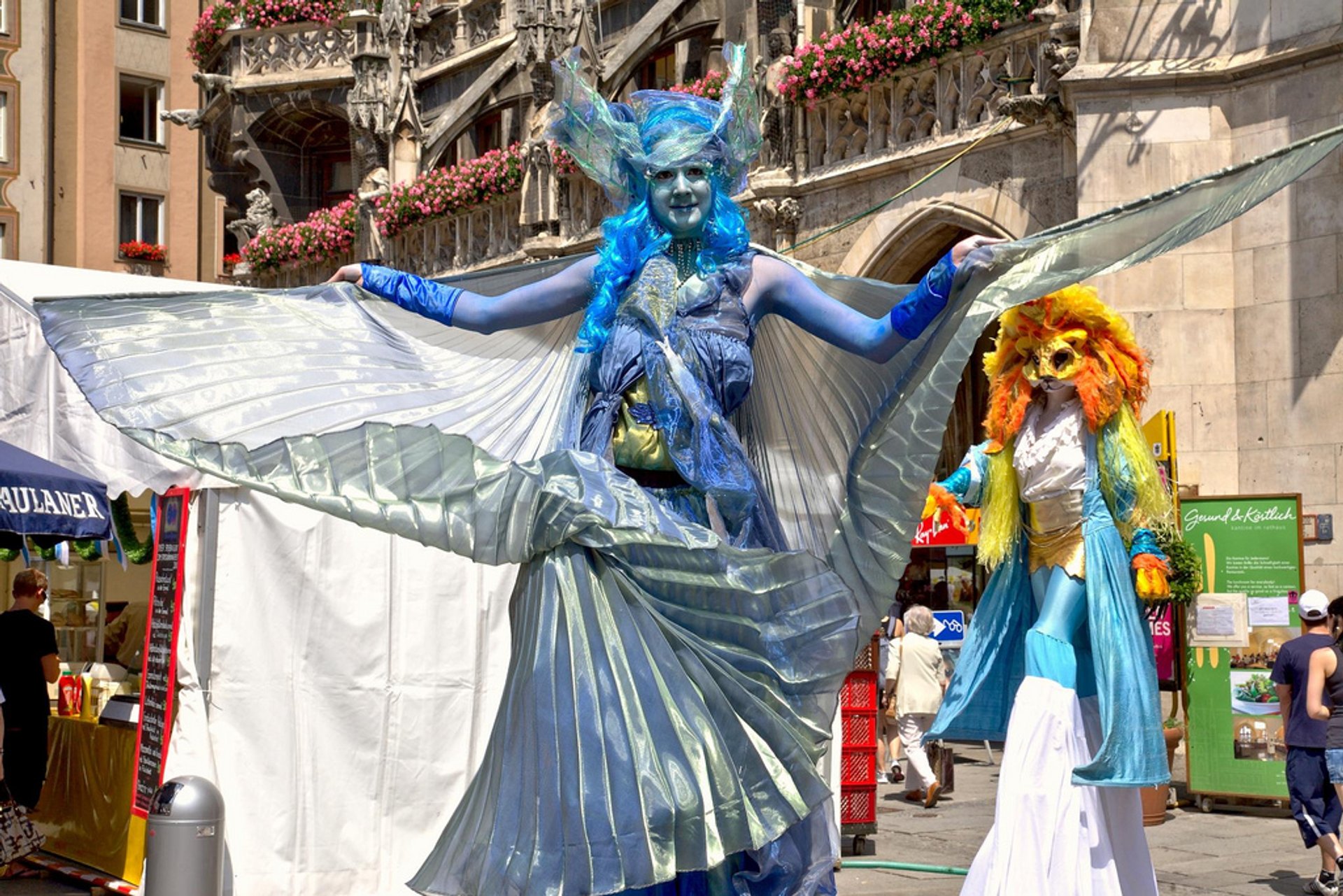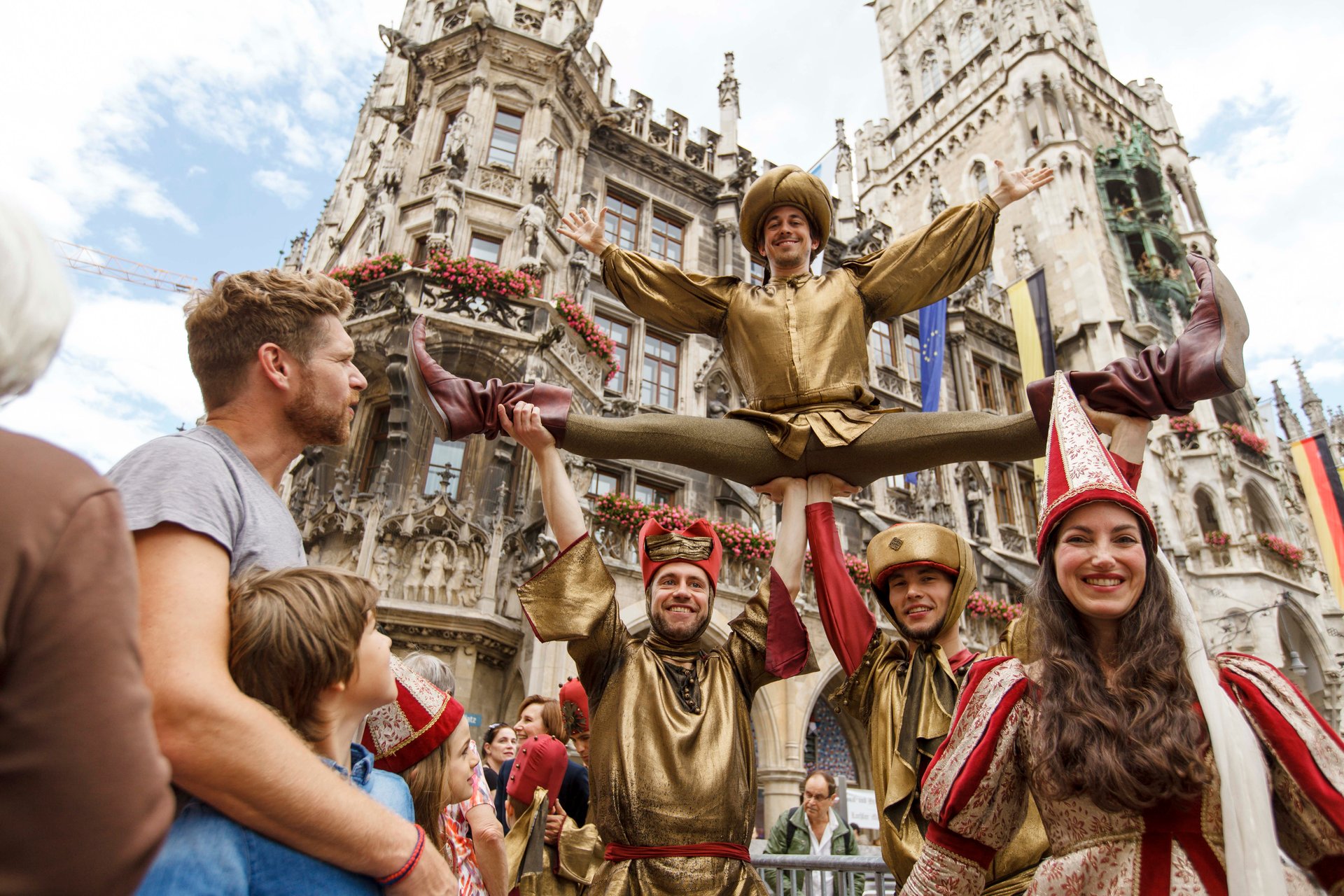 ©
Stadtgründungsfest / munchen.de
This annual two-day Town Foundation Festival welcomes everyone to celebrate the birthday of Munich. Here you'll find lots of attractions, concerts, performances, entertainment, a craftsmen market, and many other activities.
The history of Munich dates back to the 8th century when a group of Benedictine monks established a small monastic settlement, called "bei den Munichen" which means 'by the monks.' This settlement was located on the Petersberg hill. On the foot of this settlement a marketplace, today Marienplatz, was established.
But the actual founder of the city is Henry the Lion, Duke of Saxony and Bavaria. He destroyed the only wooden bridge over the Isar river near Föhring, and built a new one in "Munichen." When his act was publicly recognized, that became the official foundation day of the city—14th of June, 1158.
Find hotels and airbnbs near Stadtgründungsfest (Town Foundation Festival) (Map)