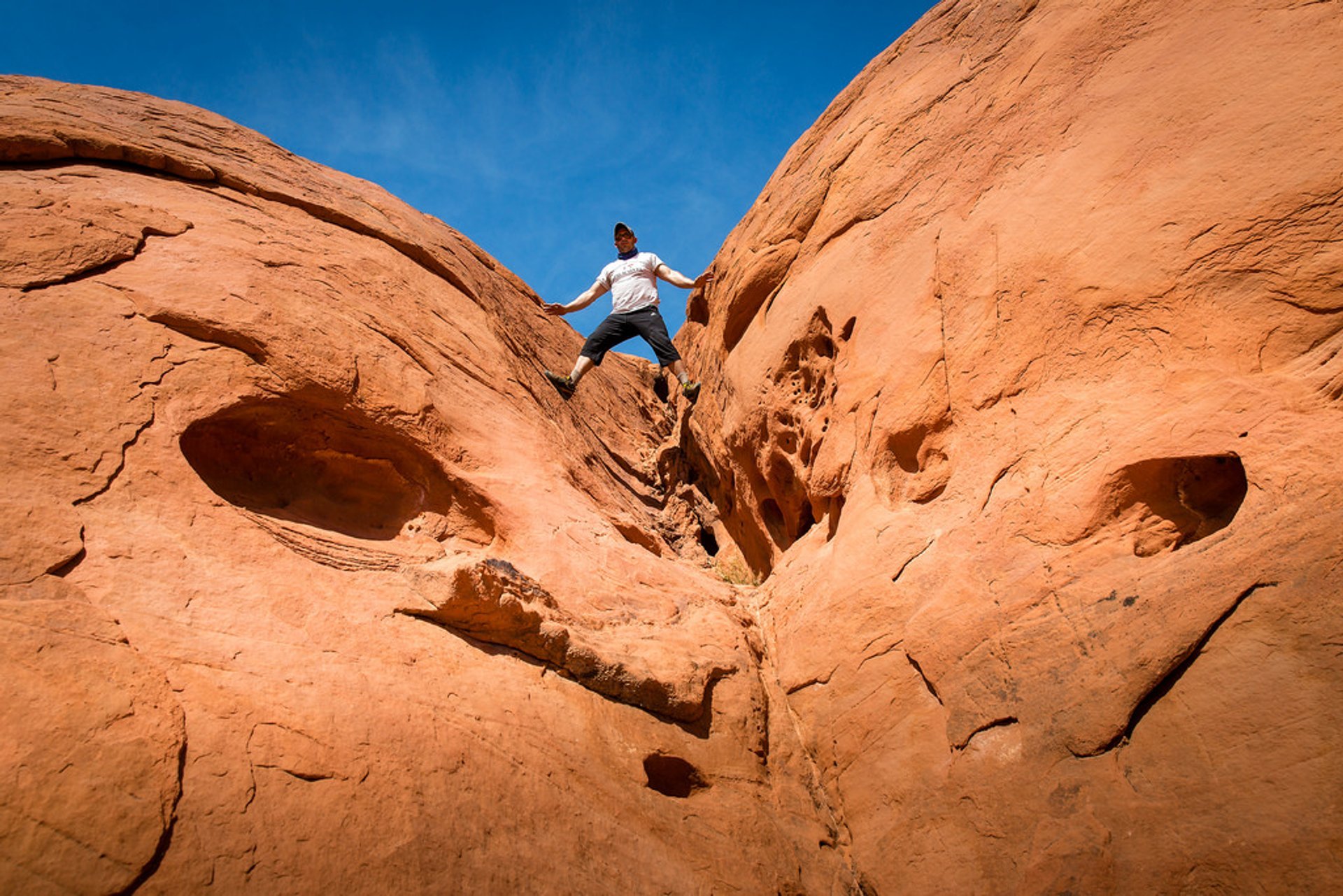 One hundred and fifty million years ago, dinosaurs dominated the earth, and in the Mojave desert, there were dunes. Today it is a park with the sonorous name the Valley of Fire—another American park which is a bit out of the ordinary. Time formed from the petrified sandstone labyrinths of canyons, arches, ridges, domes, and other bizarre elements.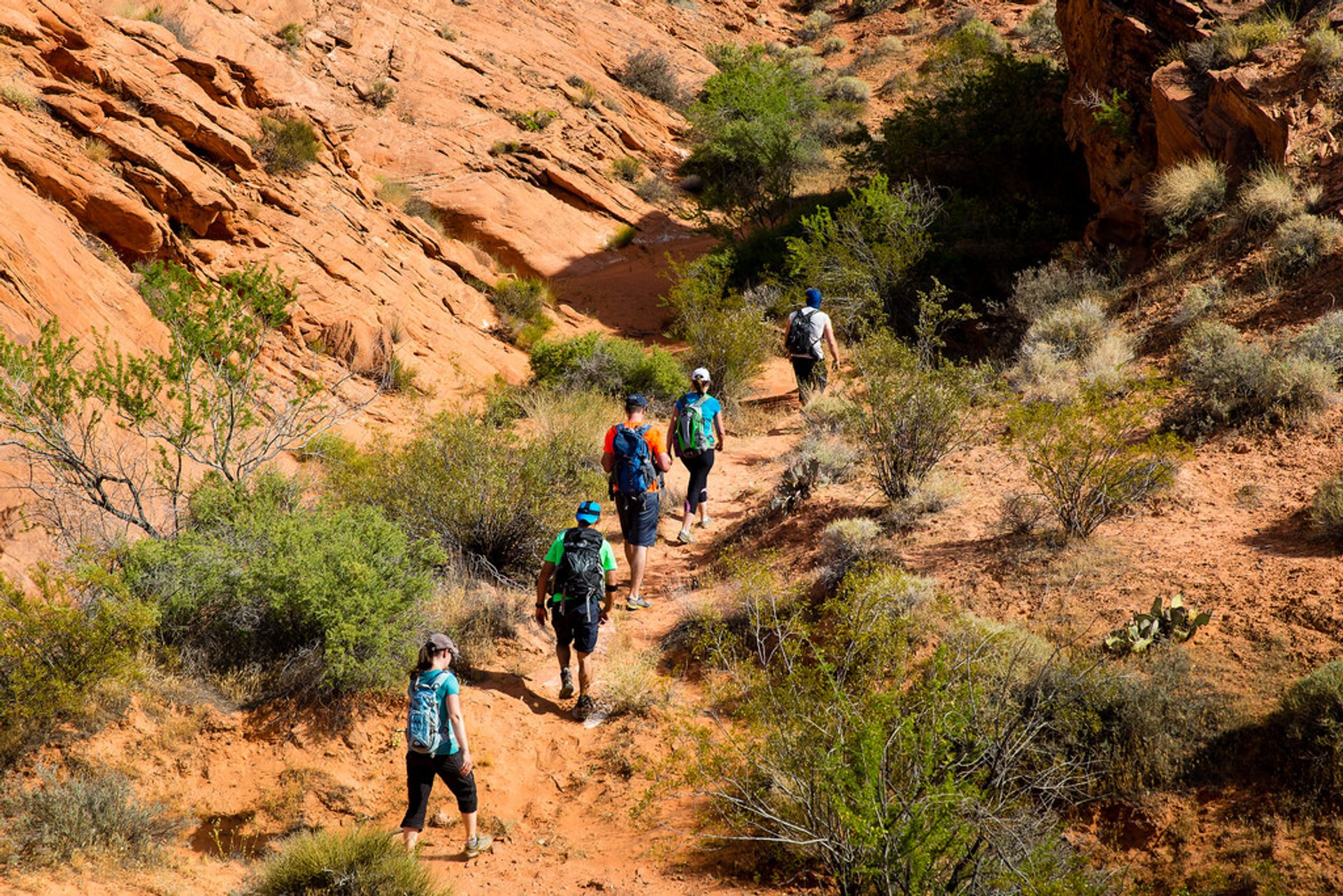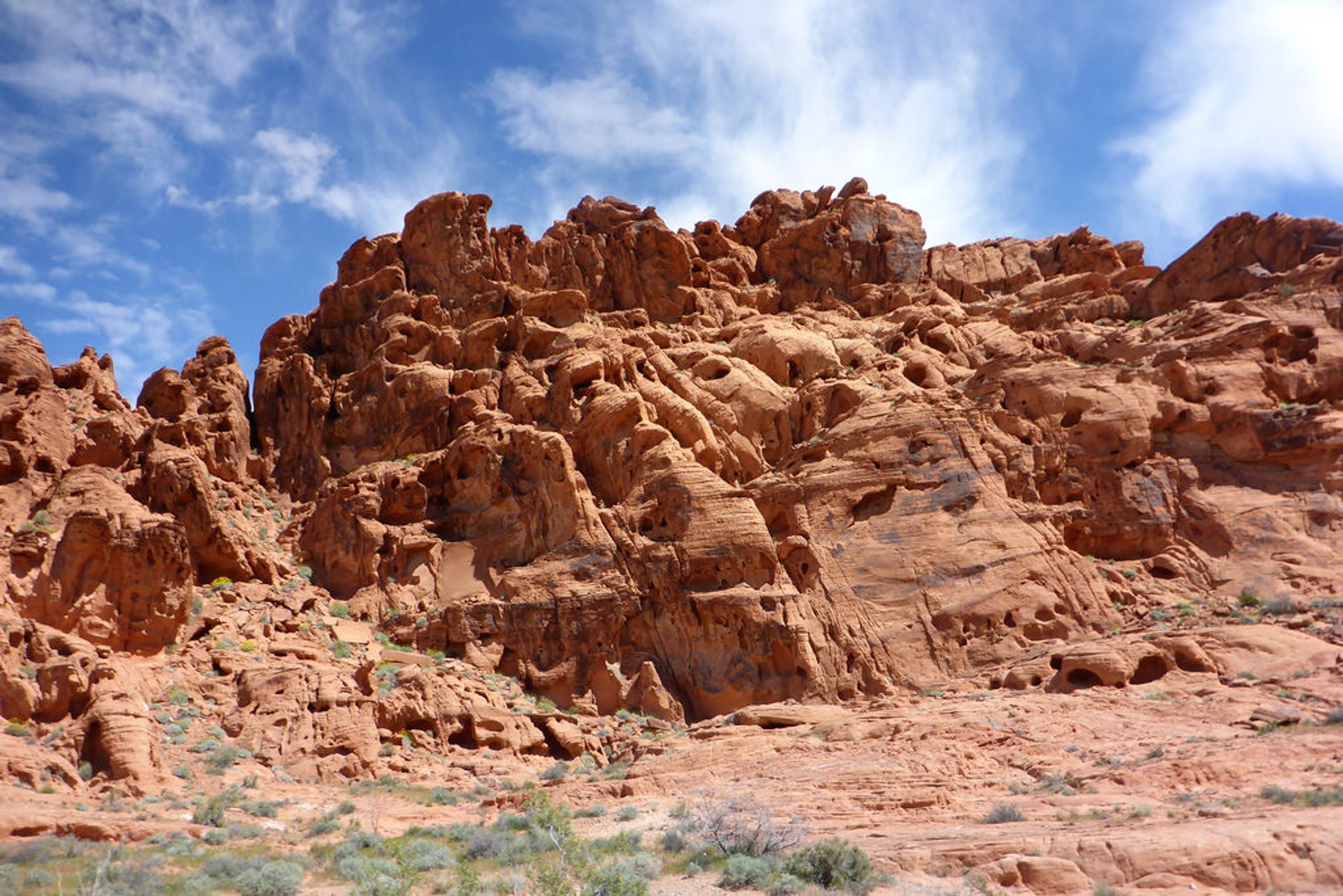 Currently, the Valley of Fire is a National Natural Monument and the oldest state park in Nevada. Sunlight, illuminating the bright red rocks makes the valley glow. Layers of multi-coloured stones that extend for kilometres shimmer with all the colours of the rainbow.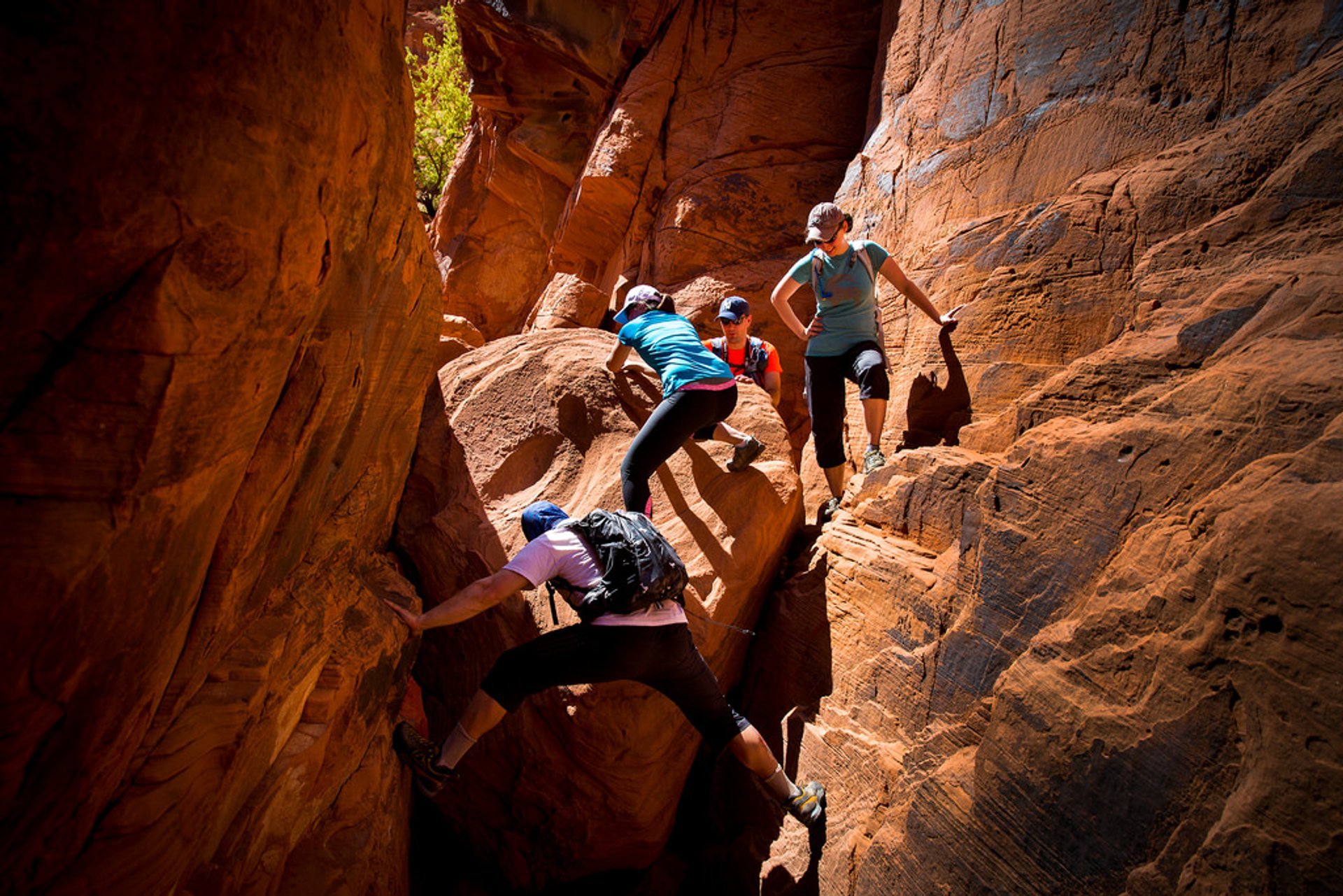 The best season for visiting the Valley of Fire state park is from October to April. In summer months, the heat may be too oppressive. Try to come early in the morning or late in the evening to capture this iridescent beauty of the landscape.
Hiking in the Valley of Fire Featured in