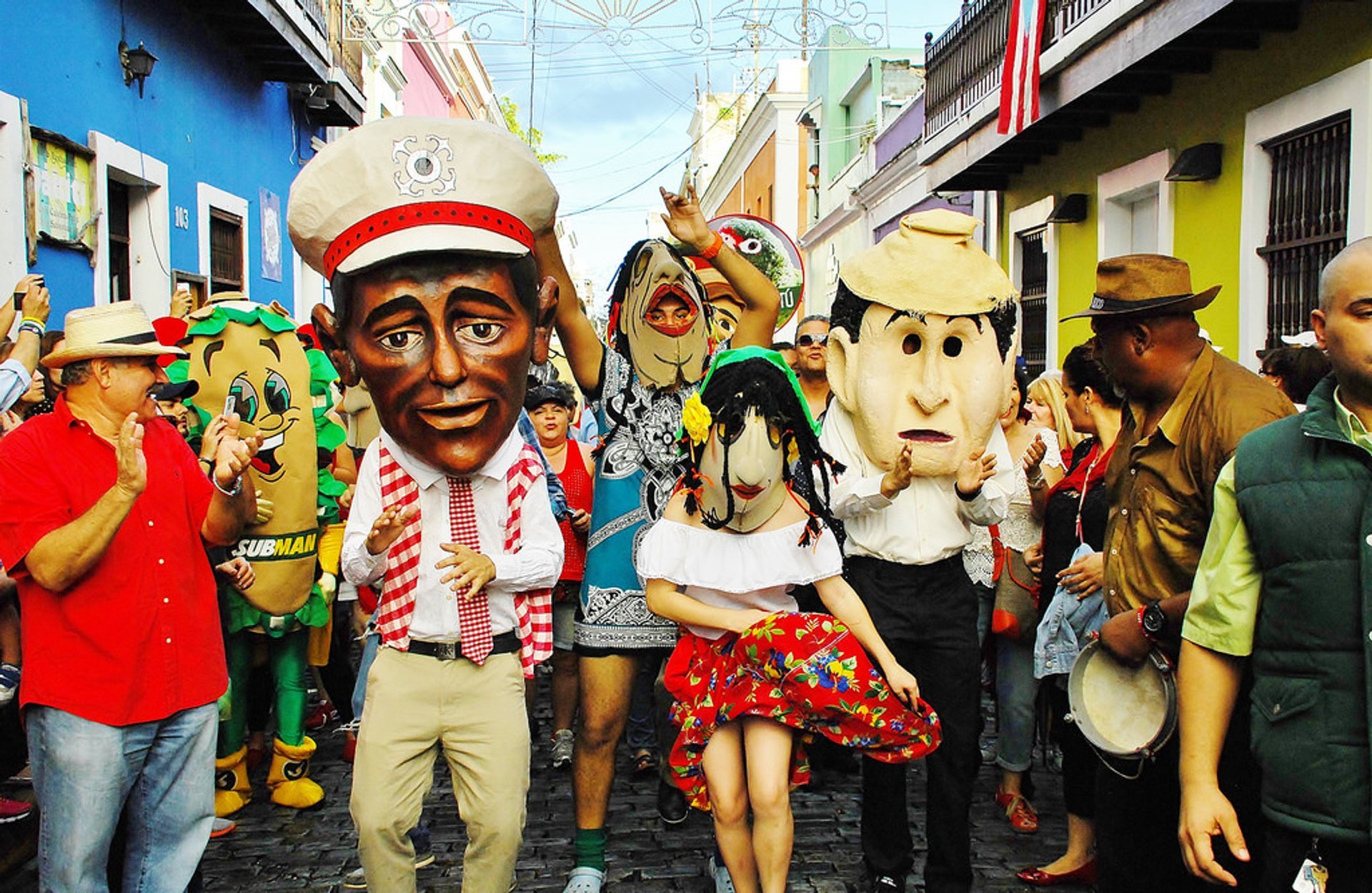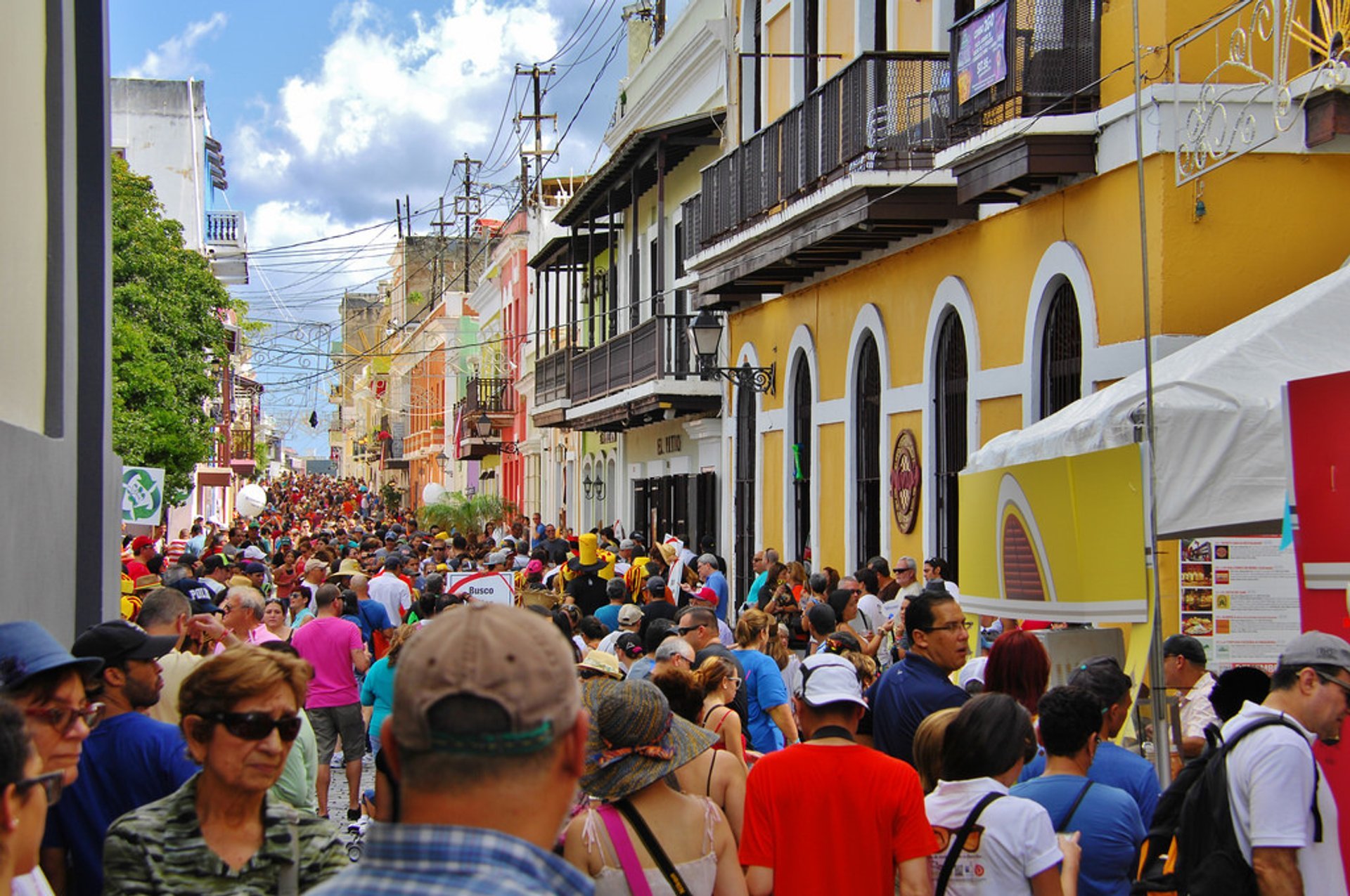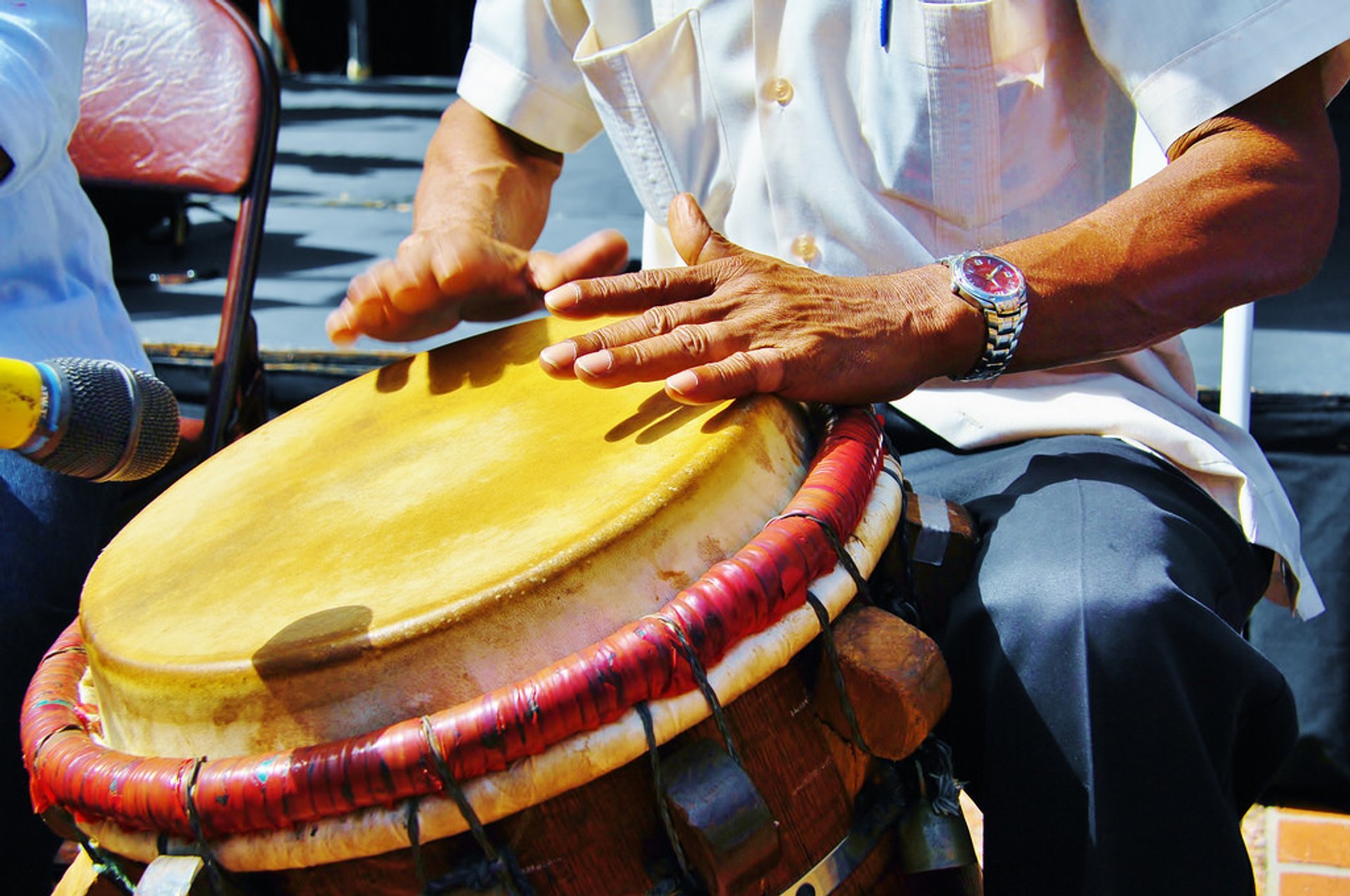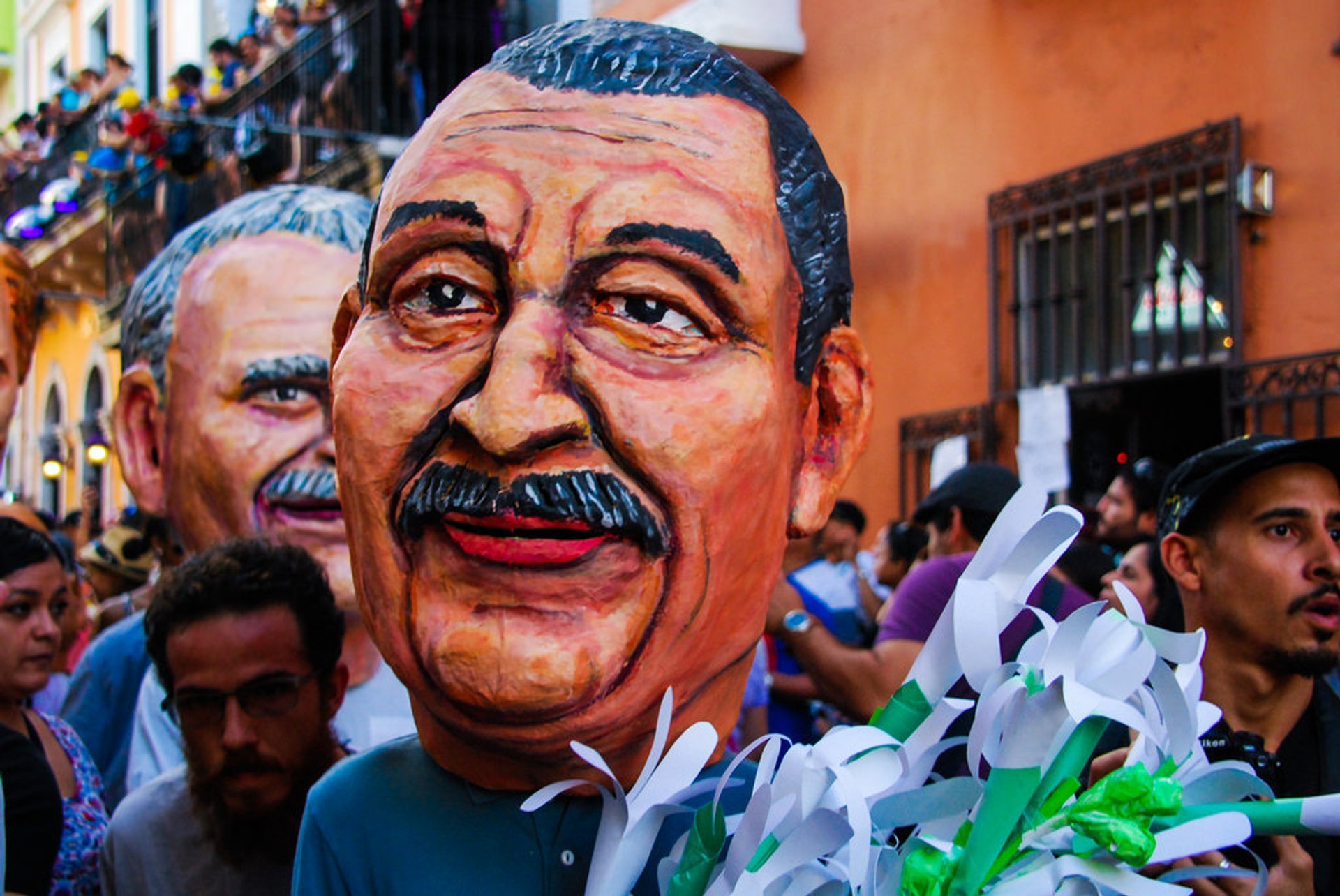 Angel Xavier Viera-Vargas
San Sebastian Street Festival is the largest celebration in Puerto Rico that is held every year around January 20 in Old San Juan. Thousands of people are dancing, singing and partying on the streets for five days and five nights during the colorful fiesta that reminds of Mardis Gras or Notting Hill Carnival. About 500 artists and musicians entertain the crowds while hundreds more are dressed up in costumes and masks to parade the streets.
The parade featuring large traditional vejigantes masks is the major highlight of San Sebastian Street Festival. There are also about 350 local artisans that set up stalls along Calle San Sebastián and other streets offering traditional handmade jewelry and tasty food. There are many dance performances by professionals and just passers-by. Large stages are set up at Plaza del Quinto Centenario, Plaza de Armas, Plaza Colon, and Plaza de La Barandilla featuring live concerts from 5 p.m. until 11 p.m. The bars close around midnight, but people often stay partying until dawn.
San Sebastián (Saint Sebastian) was killed for his faith becoming a martyr, and Old San Juan has a street named in his honor. San Sebastian festival was first held in the 1950s organized by a church located on San Sebastián Street. By 1970s it has become one of the most massive events attracting hundreds of thousands of people.
Find hotels and airbnbs near San Sebastian Street Festival (Map)