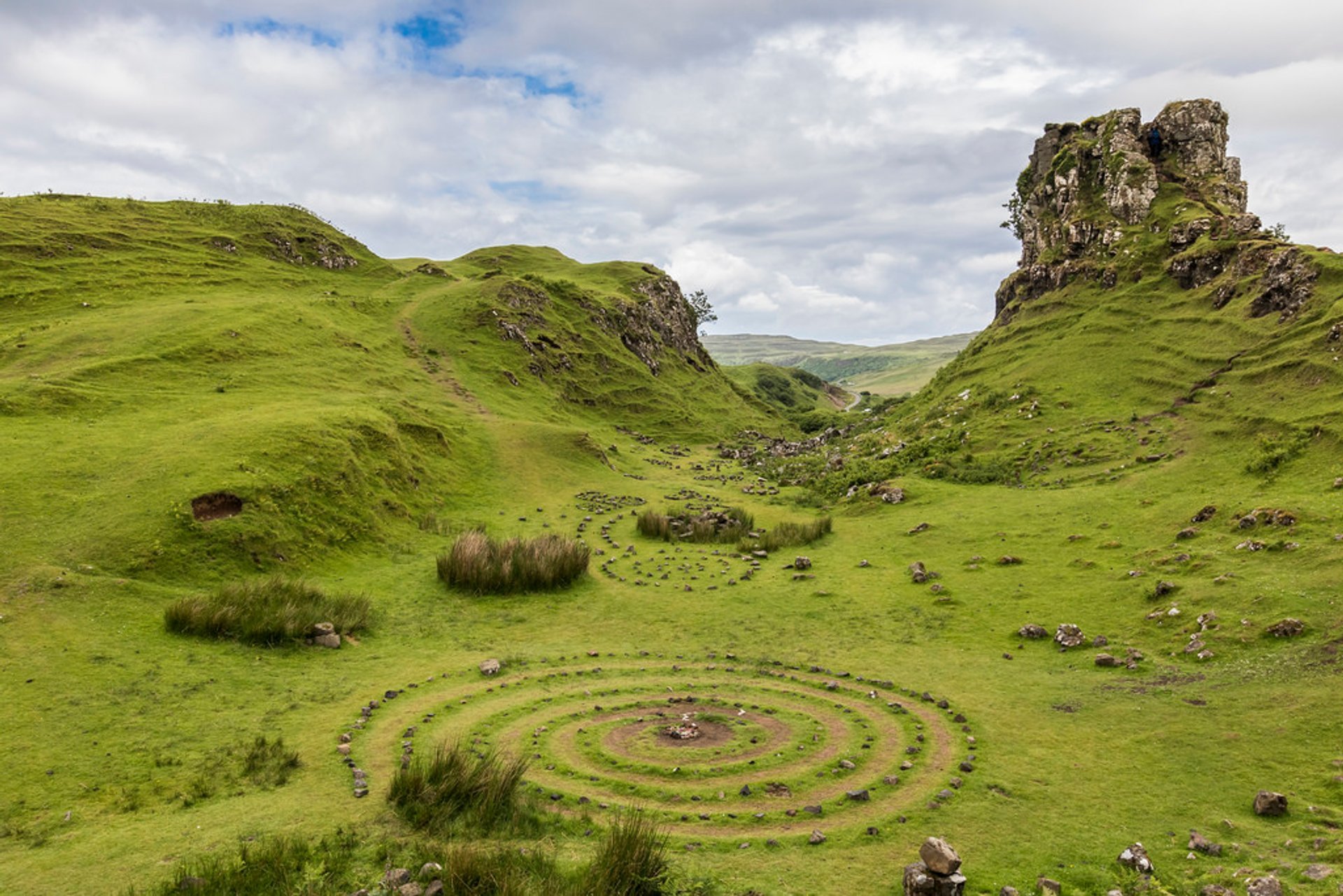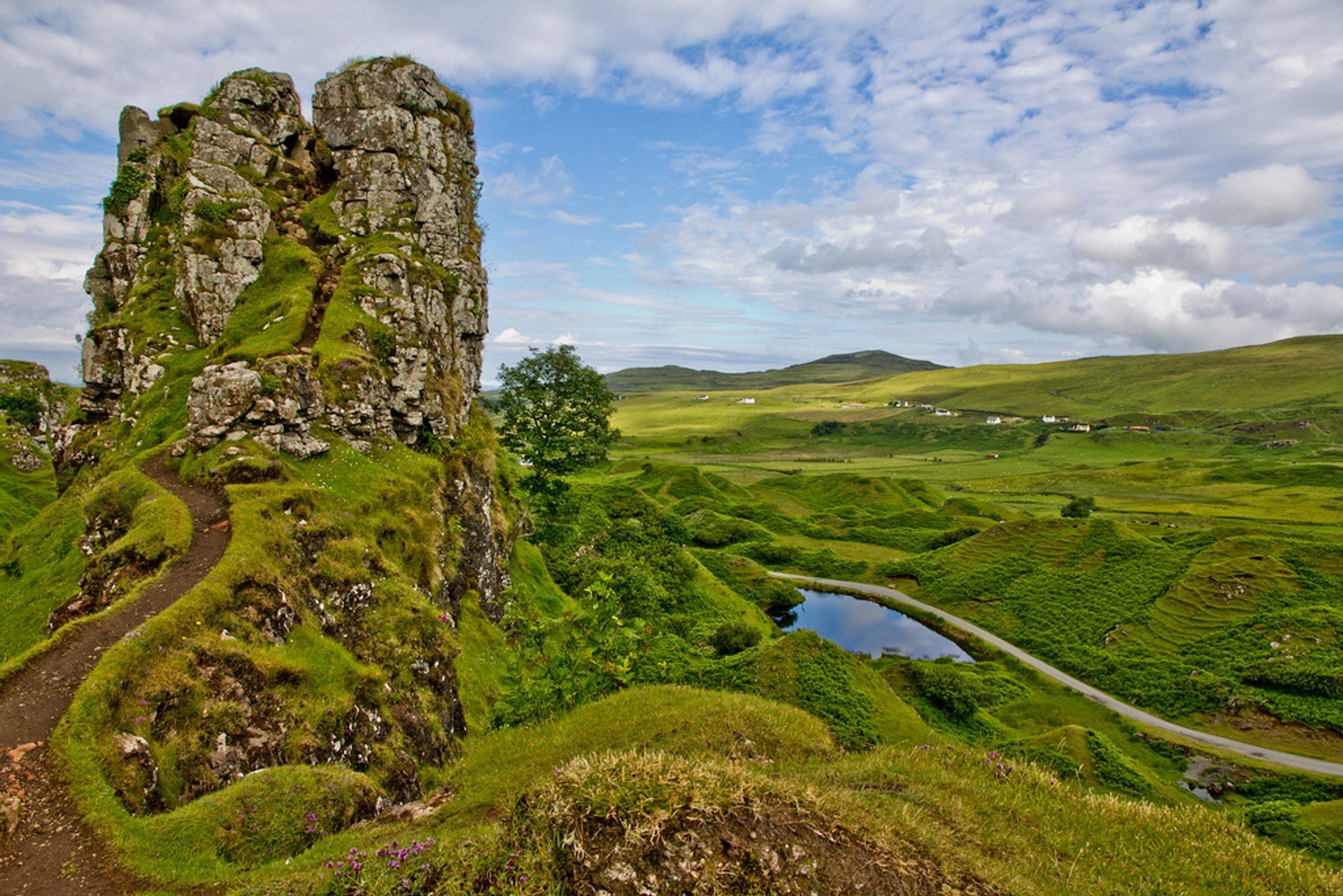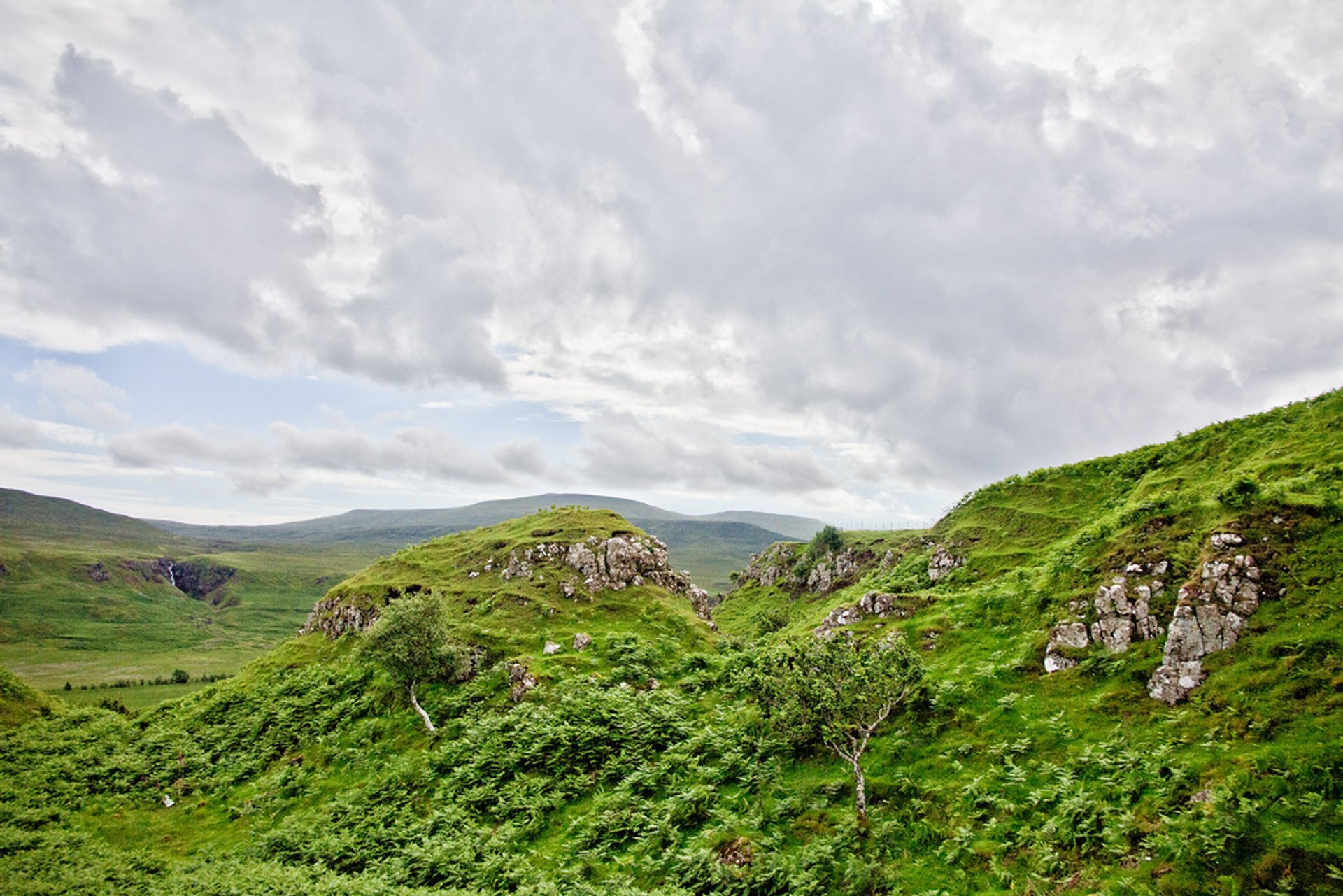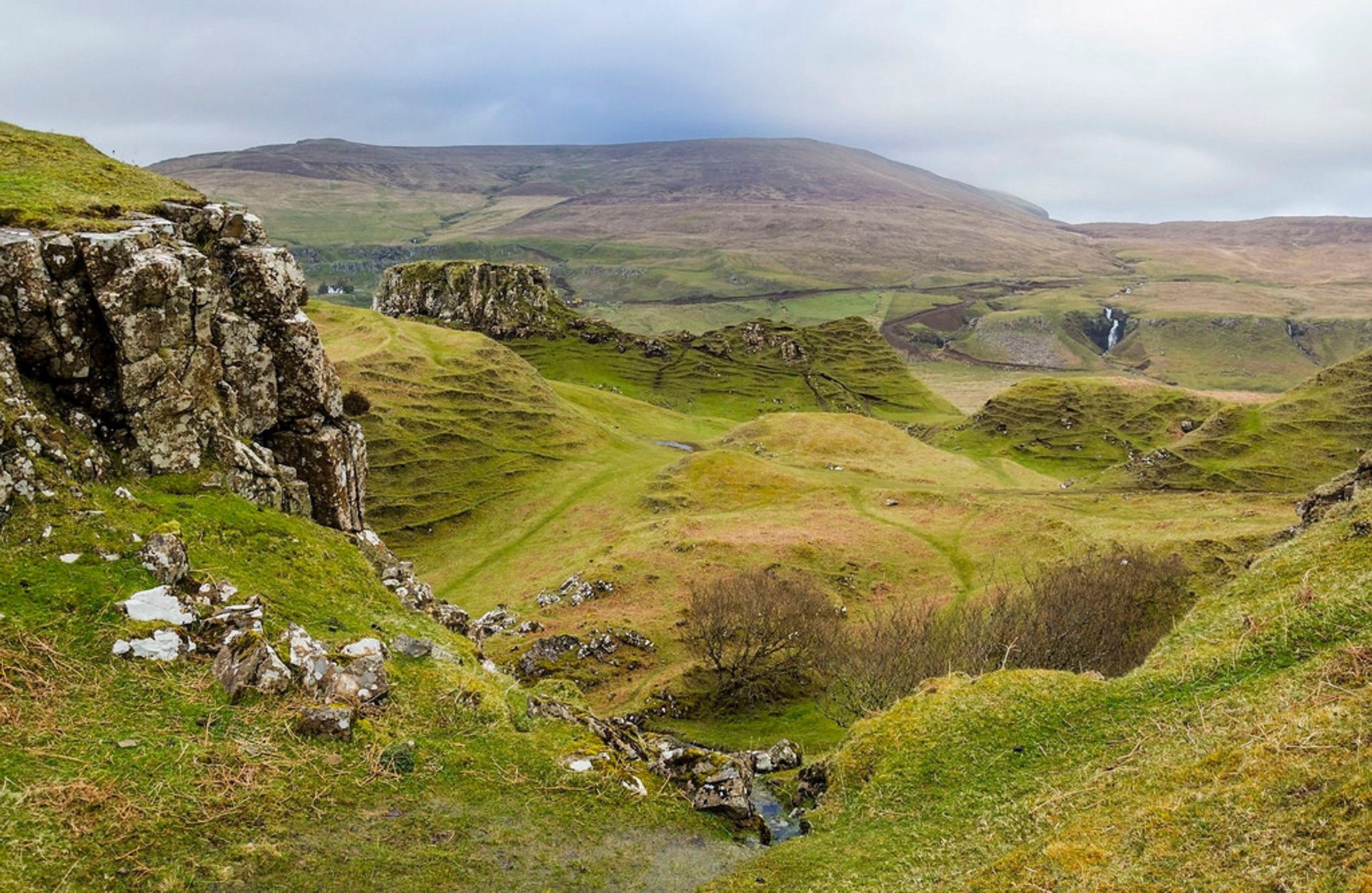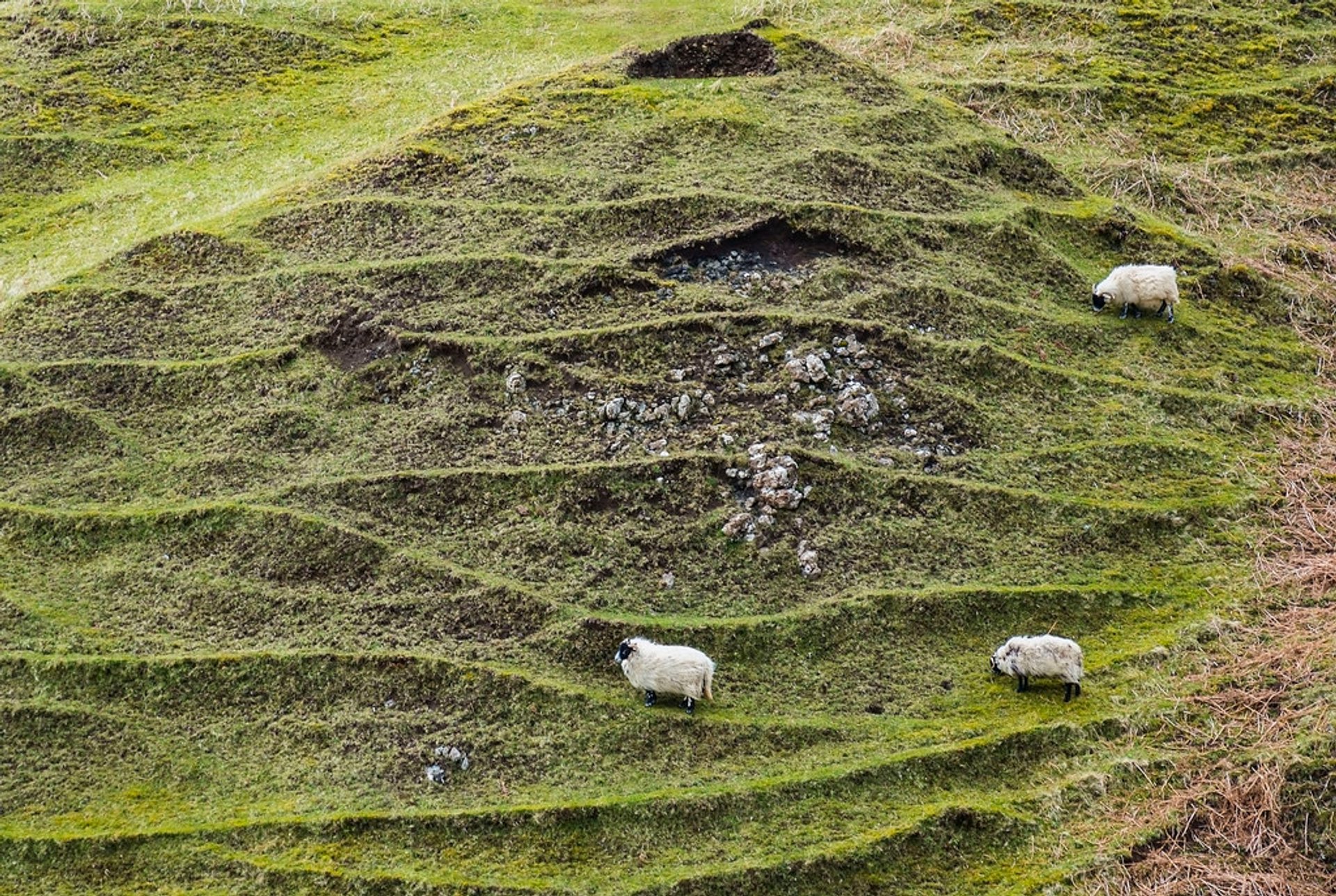 The Isle of Skye has many legends about fairies, most of them concern Dunvegan Castle. However, it's Fairy Glen which attracts most visitors to the island. Fairy Glen is located on the West side of Trotternish at Balnacnoc above Uig. The picturesque unpaved road goes around small grassy hills with lochans or small ponds with waterfalls between them. This valley looks like it's been home to fairies, although no real legends can be traced.
Actually, this beautiful landscape with unique geological formations is the result of a landslip. But magic is still in the air. You can easily spend several hours wandering among the grassy hills. It's especially enchanting on a sunny summer day. The best view opens from the top of Castle Ewan. In fact, it's not a castle but a natural rock formation with basalt topping that can be reached via a steep and narrow trail. In the low cliff behind Castle Ewan, you can find a small cave where people press coins into cracks for good luck.
Tourists have been moving the stones that create spiral designs, but beware, locals are not impressed by this and prefer to see the Fairy Glen in its natural state and spend the winter months undoing those spirals. During the summer months, Fairy Glen can be reached by Go Skye shuttle bus from Portree.
Find hotels and airbnbs near Fairy Glen (Map)