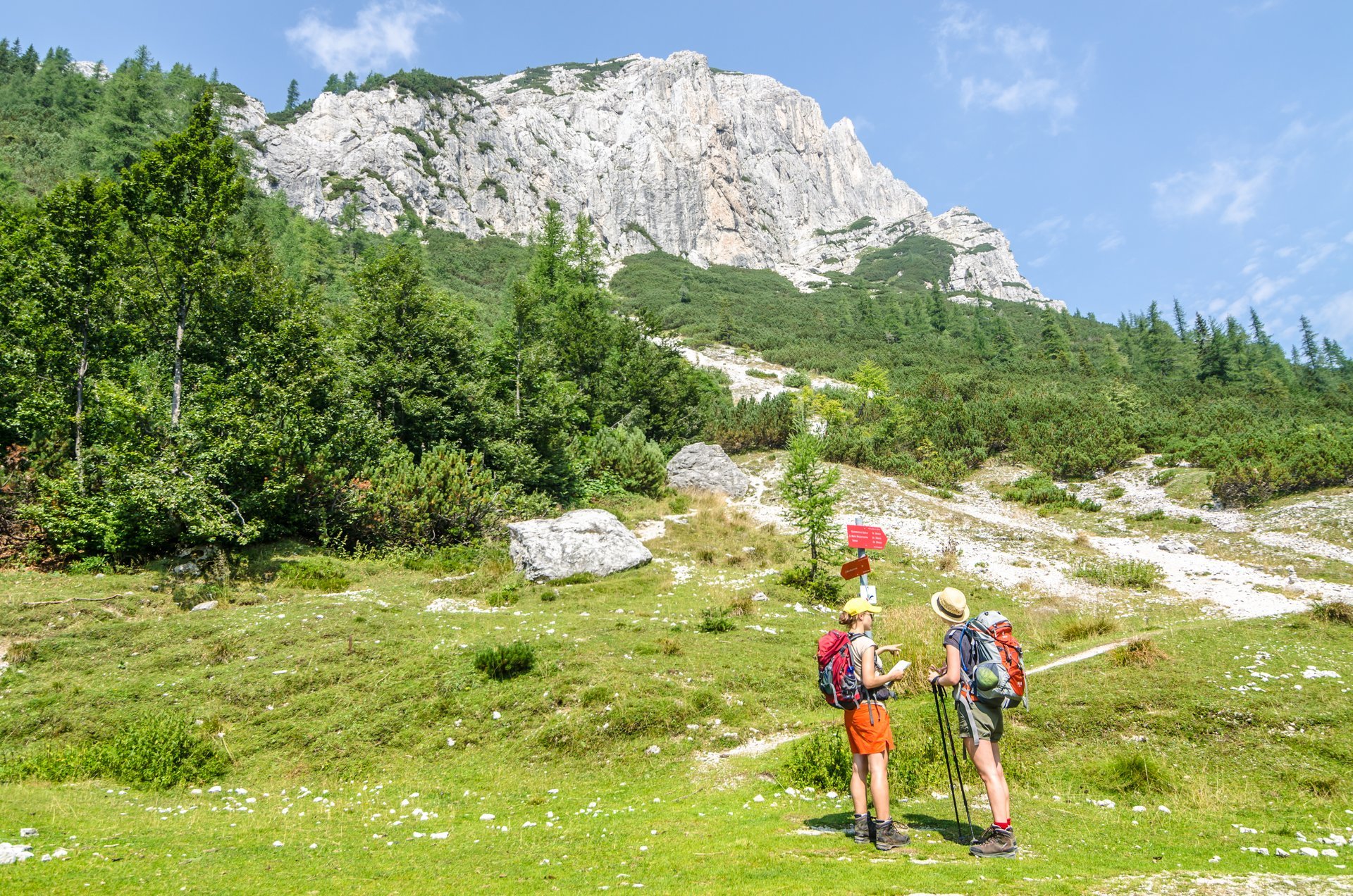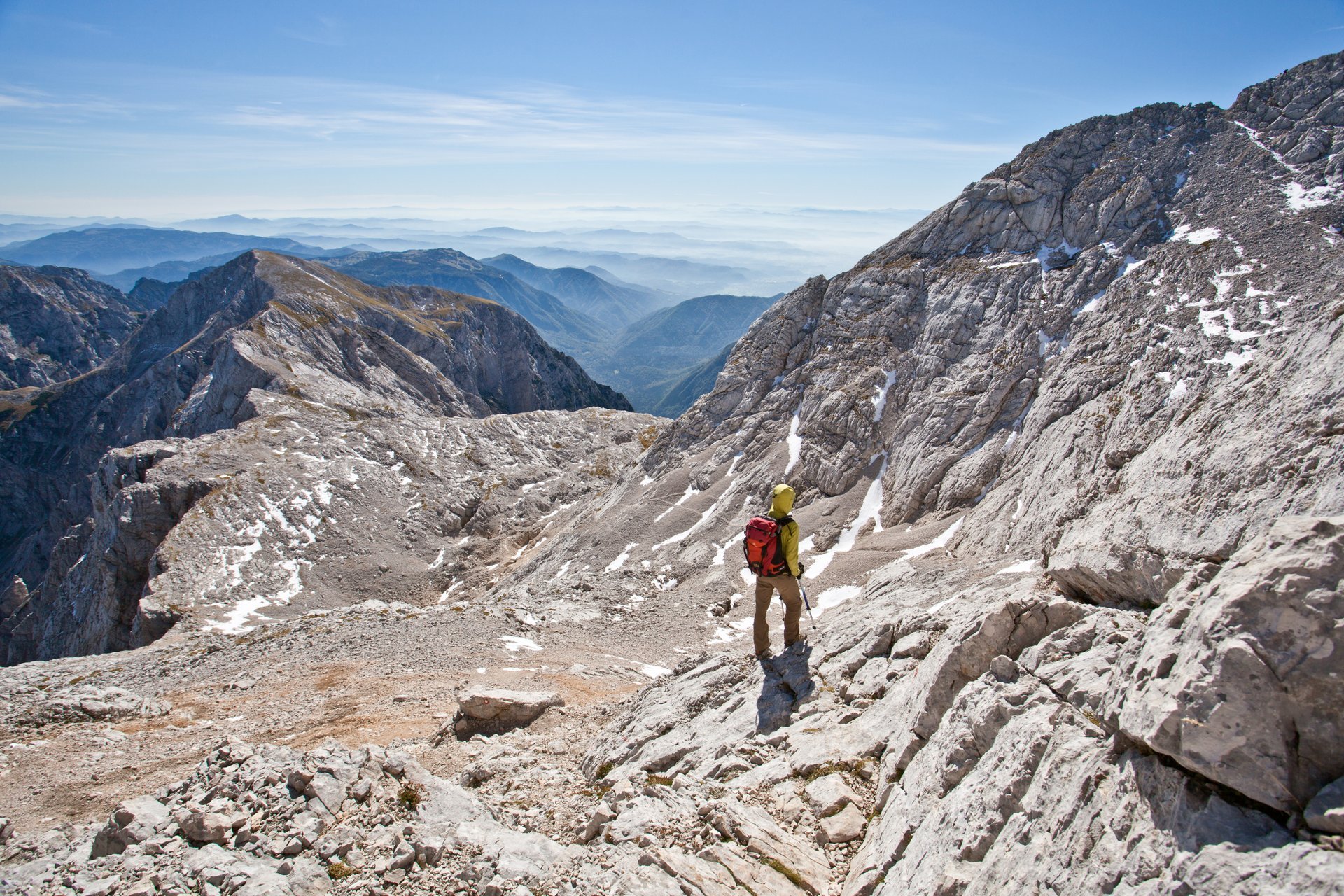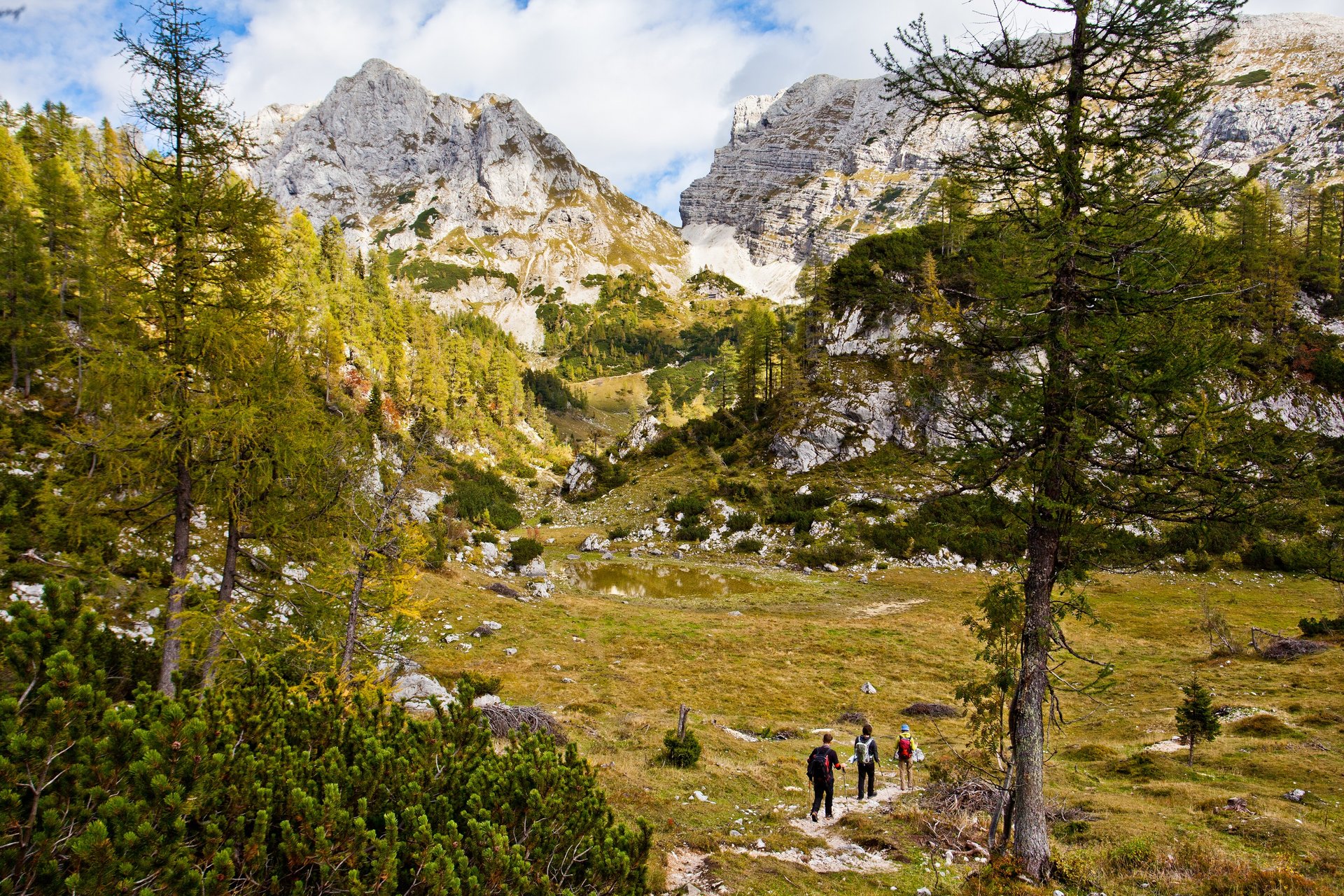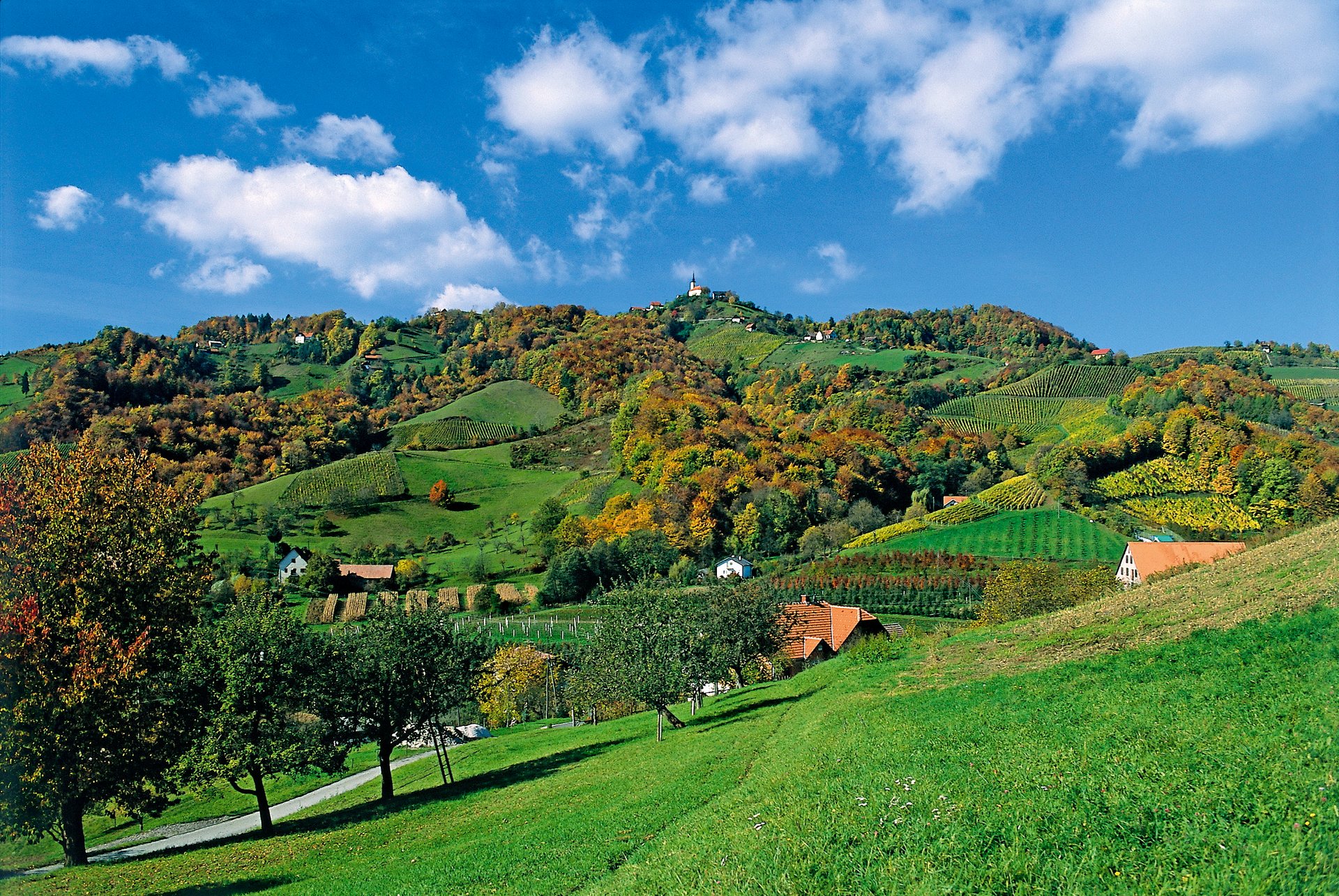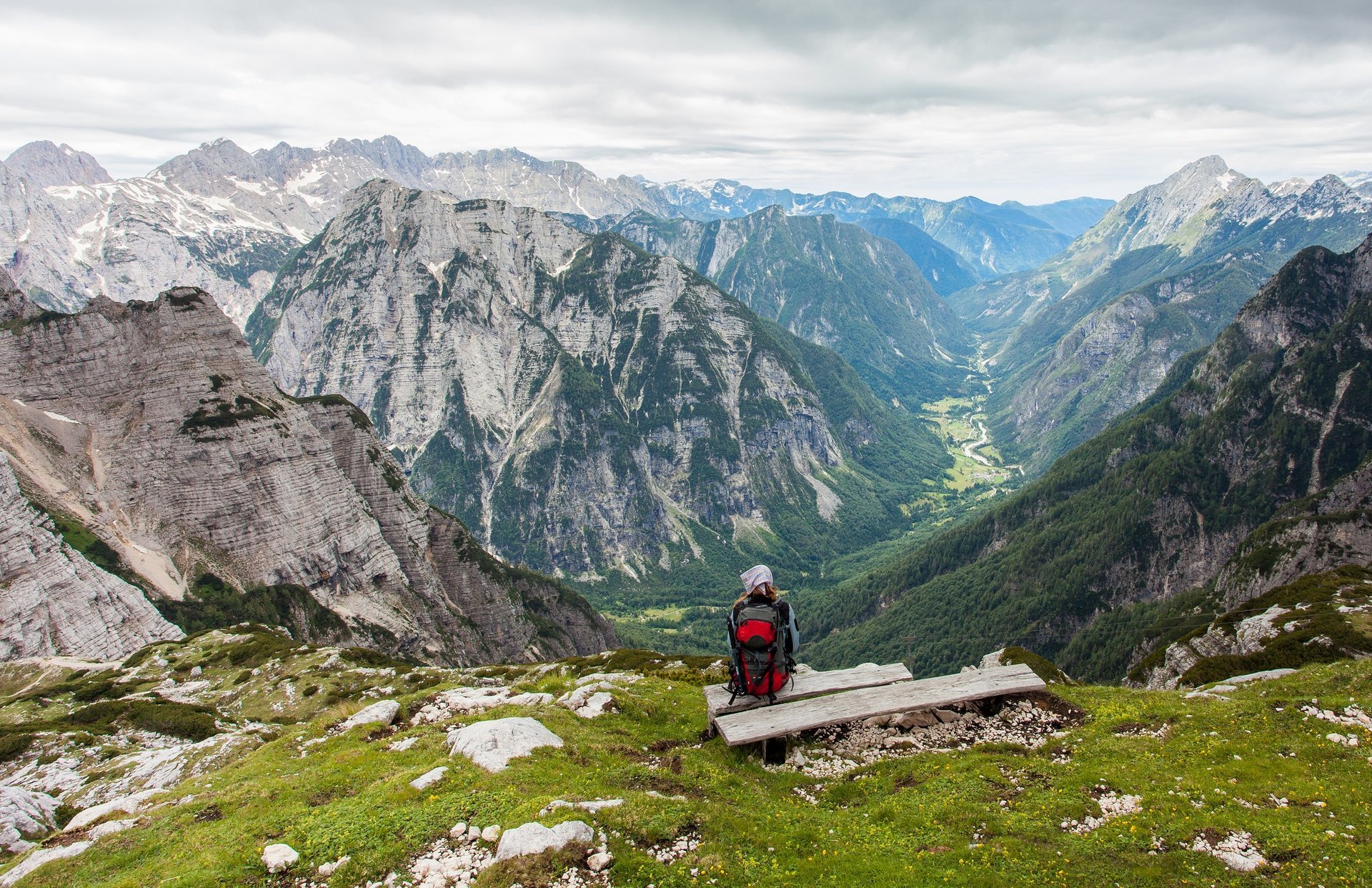 ©
Marko Šinkovec | slovenia.info
Take any hiking trail in Slovenia and it will definitely bring you to unforgettable views.
Slovenia is covered by about 10,000 kilometers of hiking trails that can be found everywhere, even within a few minutes of its biggest cities.
The well-preserved nature of the country, its multiple lakes, and incredibly vivid fauna makes every hike special whether you decide to take a path which goes through forests, leads to the top of a mountain, or connects the cross-country trails.
If you are looking for something more than walking and sightseeing, Slovenia might interest you with its special thematic hikes that add a certain cultural aspect to the trail like the annual hike of Saint Martin in early November and many others.
The Trenta Valley in Triglav National Park and is a good place for camping. Kranjska Gora region offers spectacular hikes. Hike up to the Three Borders, Mt. Mojstrovka, Mt. Špik, and Mt. Prisojnik. If you are tired of walking, you can take a cable car to Mt. Vitranc and enjoy panoramic views on Kranjska Gora and other peaks. In the Bovec Region, hikes on themed trails, for example, the Walk of Peace and the Soča River Trail.
Find hotels and airbnbs near Hiking (Map)