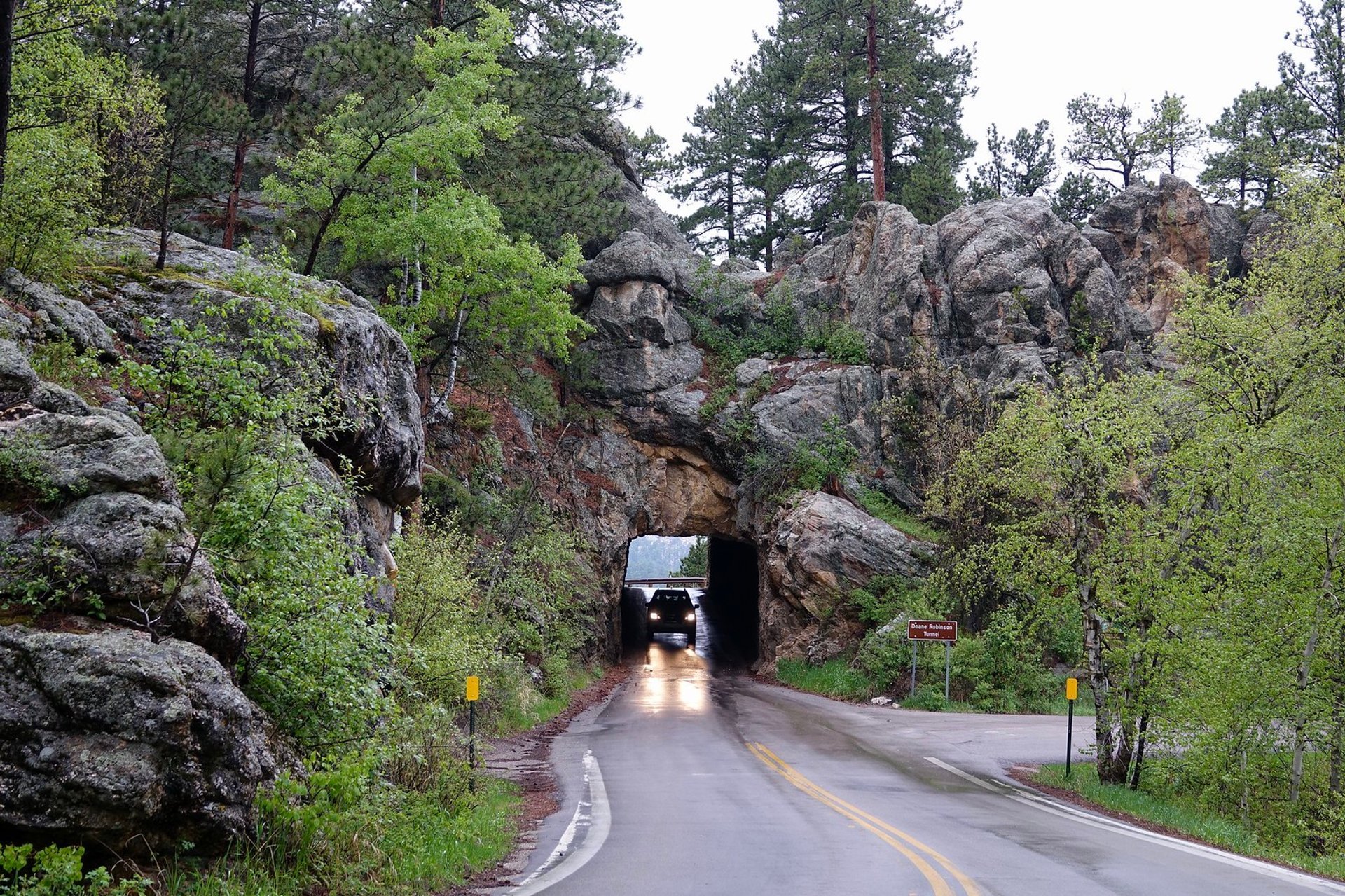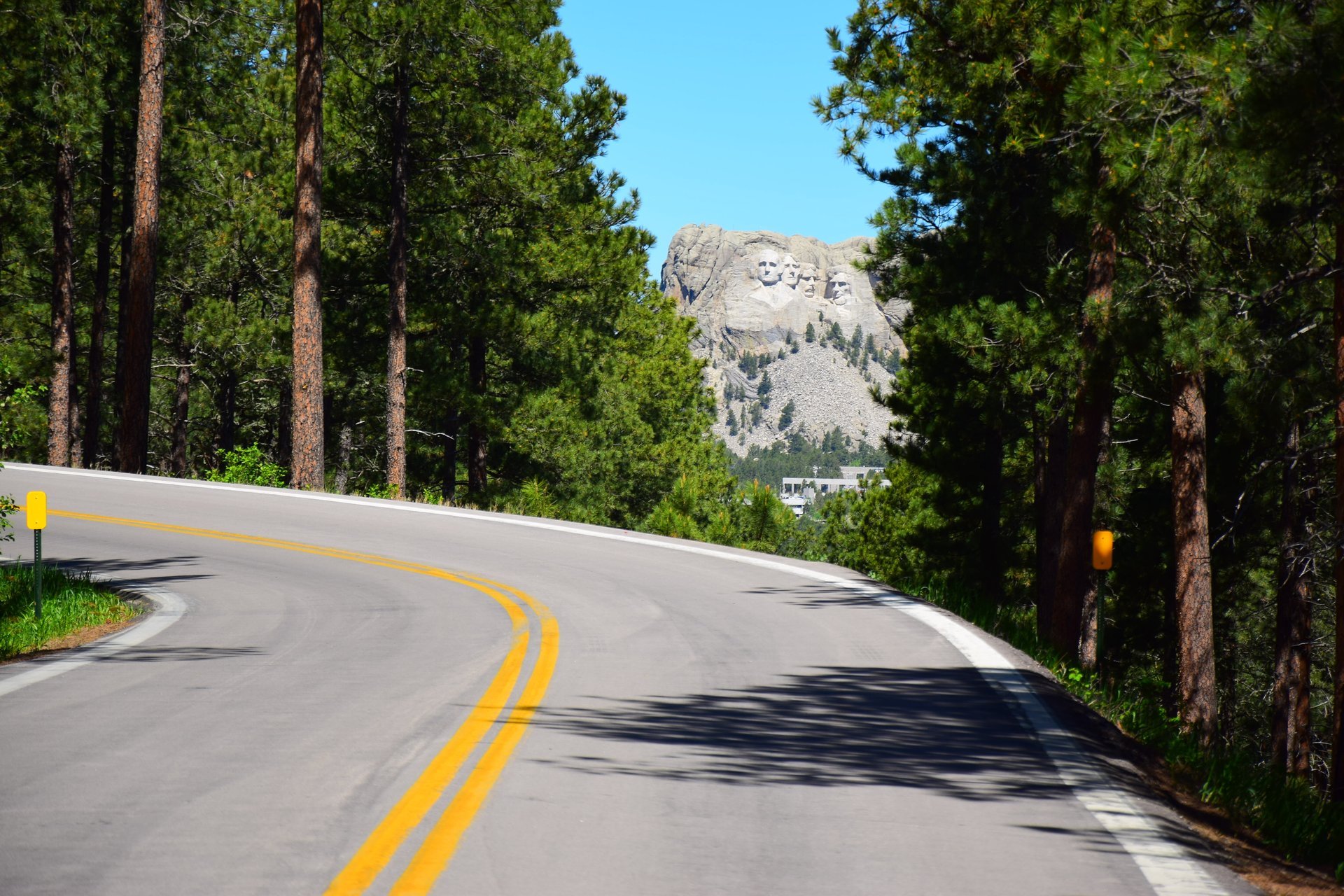 Iron Mountain Road is an extremely curvy path with endless serpentine, twisty corners, turns, and steep grades. Being a part of the U.S. Route 16A, the way connects Custer State Park and the Mount Rushmore National Monument and featuring scenic views of the Black Hills.
The path climbs up to the 5,445 ft (1,660 m) summit—Iron Mountain, a peak in the Black Hills of South Dakota. The road was built on purpose over the summit to let travelers enjoy the view of the Mount Rushmore National Monument. Moreover, it was designed to slow down the vehicles and let them drive at a maximum speed of 35 mph (56 kph).
Iron Mountain Road covers 17 mi (27.4 km). On this comparatively short distance, you'll pass 314 curves, 14 switchbacks, 3 tunnels, and 3 so-called "pigtails." In these spots, the road surrounds the Iron Mountain, makes 360 degree turns, completes a circle, and passes over itself. It takes about 40 minutes to drive the path.
The way is closed periodically during the winter as snow and ice make the curvy road hazardous to follow. Also, it's not recommended to drive it in RVs and large trailers.
Find hotels and airbnbs near Iron Mountain Road (Map)