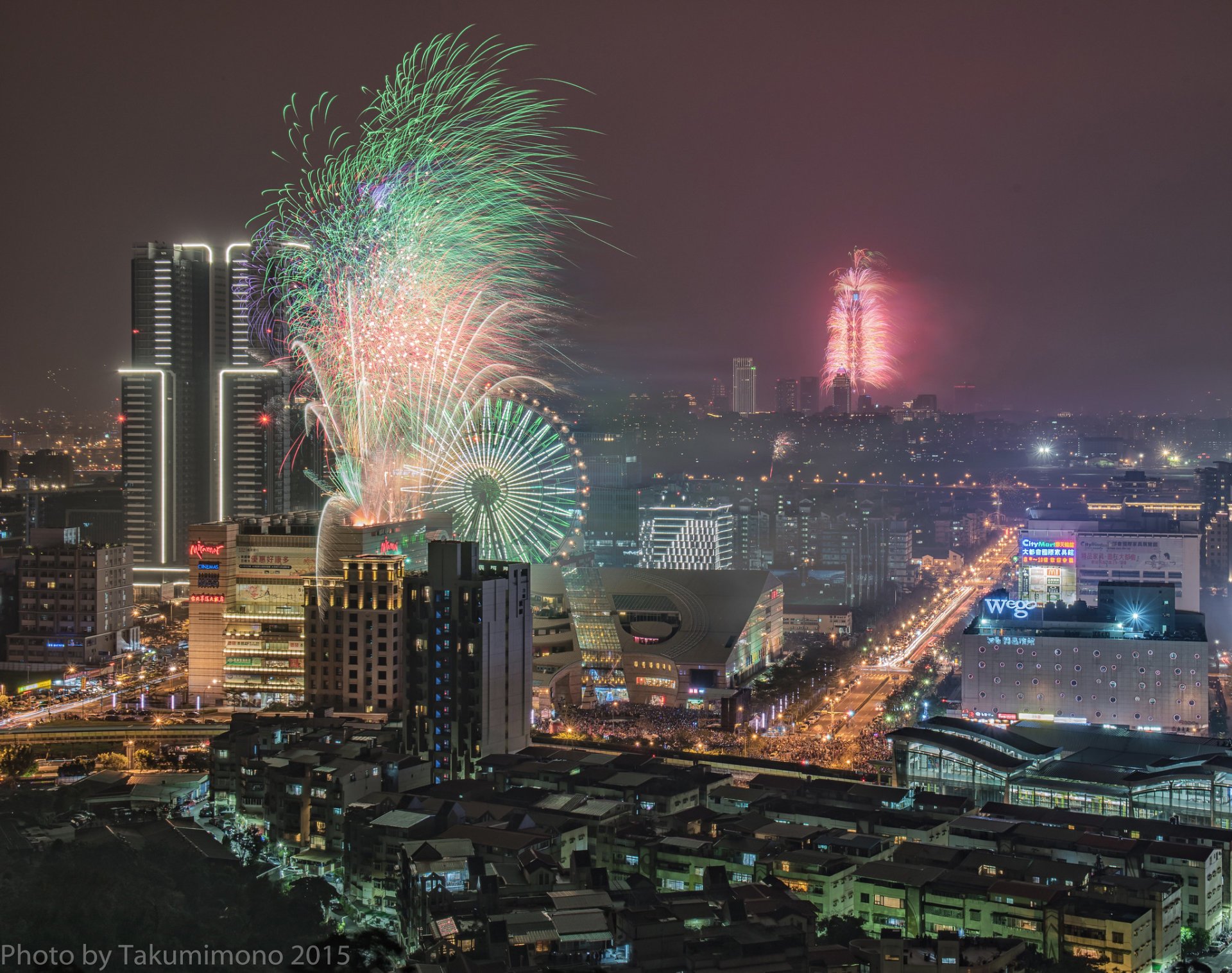 New Year's Eve fireworks in Taipei
Taipei boasts some of the most impressive end-of-year festivities in Asia. Since 1995, Taipei City turns into "New Year City" every December. The main tourist attraction is the iconic Taipei 101 building, also known as the Taipei World Financial Center, which was the world's tallest building between 2004 and 2009. In the final minutes of the year, Taipei 101 serves as a giant countdown clock, lighting up floor by floor from the bottom to the top. With the final stroke, the whole building bursts with color and fireworks are set off immediately, creating a spectacular display, which will surely stay in your memory for a long time.
The best place to see fireworks over Taipei is Xiangshan or Elephant Mountain. The 600 ft (183 m) hill is located not far from Taipei Metro Xiangshan Station and can be reached by a short hike. The Rainbow Bridge, as well as Chengmei Left/Right Bank Riverside Park, is another good location to see the display.
NYE parties in Taipei
In some years, Taipei City has been hosting the New Year's Eve Countdown Party at Taipei City Hall Square. The program usually features live music and plenty of entertainment from 6 pm till 1 am. The party is popular with young people and the lineup includes mostly Taiwanese pop music stars and foreign artists.
The annual NYE party also takes place in Miramar Entertainment Park, famous for its 230 ft (70 m) Ferris wheel. The festivities in the park attract up to 100,000 attendees, who come to see the fireworks, play games, and enjoy a romantic night full of surprises. Ferris wheel tickets have to be booked in advance.
Find hotels and airbnbs near New Year's Eve in Taiwan (Map)