East Texas State Fair in Tyler brings the old primary mission of every fair: creating social, educational, and cultural experiences. This annual event is a playground for sharing, cooperating, and learning something new. Designed primarily for charitable reasons, the fair manages to raise money for educational purposes: providing scholarships for talented students and operating an educational competition among local schools called Academic Rodeo.
Besides its social mission, Tyler State Fair offers classic fair fun: rides, petting zoos, and concerts. You can visit dueling piano shows, magician shows, and performances by local cover bands. You don't want to miss the most hilarious show—the duck race. Luckily-duckily, there are few races a day.
One of the fair's themes is local produce. GO TEXAN Market sells everything from locally made jams to cheese and spices. Or you can shop for handmade soaps and textiles from artisans and artists. As agriculture is an integral part of the fair, it also includes the AgriWorld Discovery for kids and horticulture show for adults, an exhibition for gardening lovers who would like to display their works and learn new about their passion.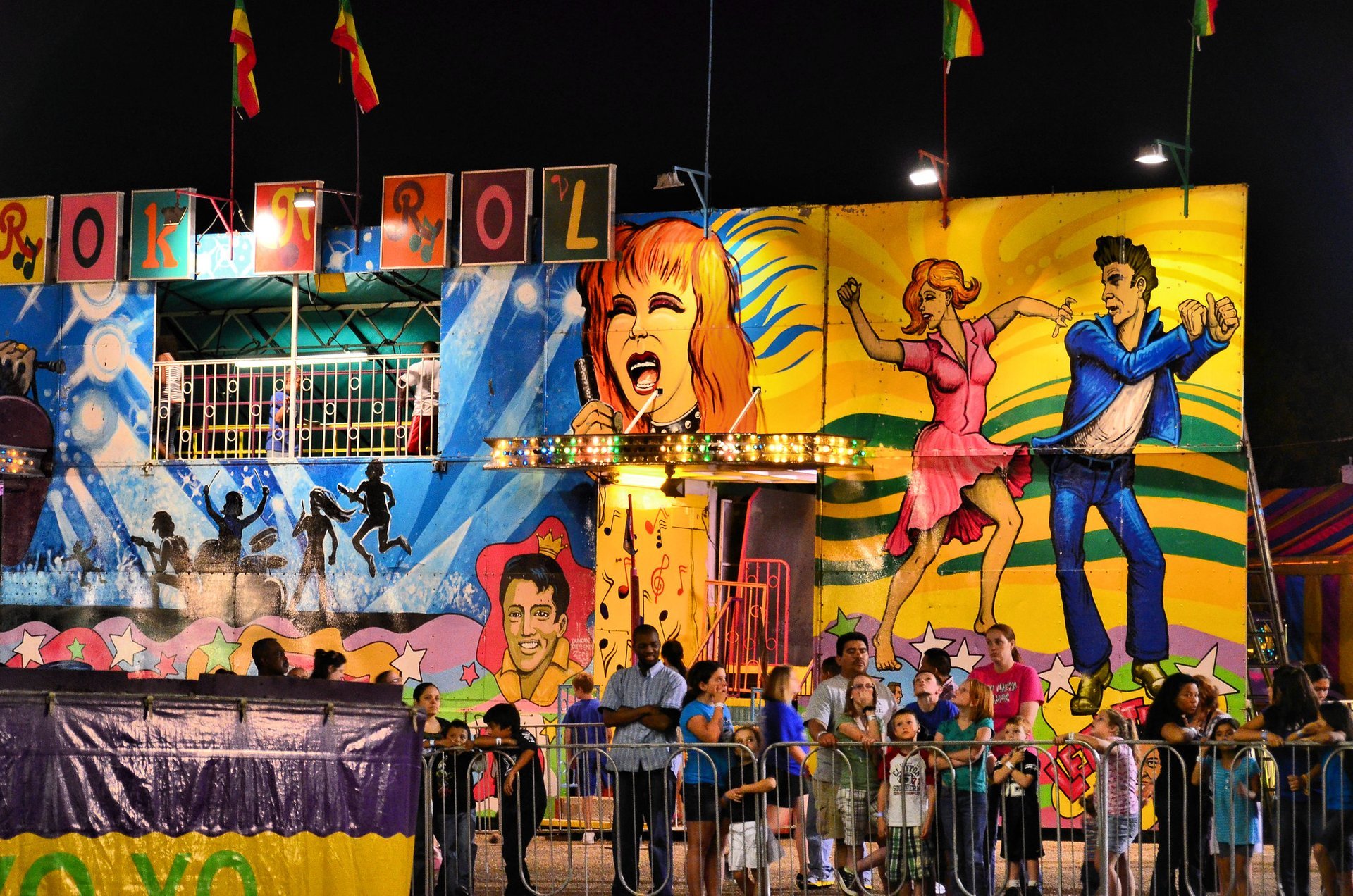 The admission is $10 of adults and $6 for young visitors of 6–12 years. Kids under 6 years old get in for free. Also check for special offers on "College Night," "Seniors Day," and "Military Day." Concerts and carnival rides require extra tickets or wristbands that can be purchased in advance.
Find hotels and airbnbs near East Texas State Fair (Map)
East Texas State Fair Featured in