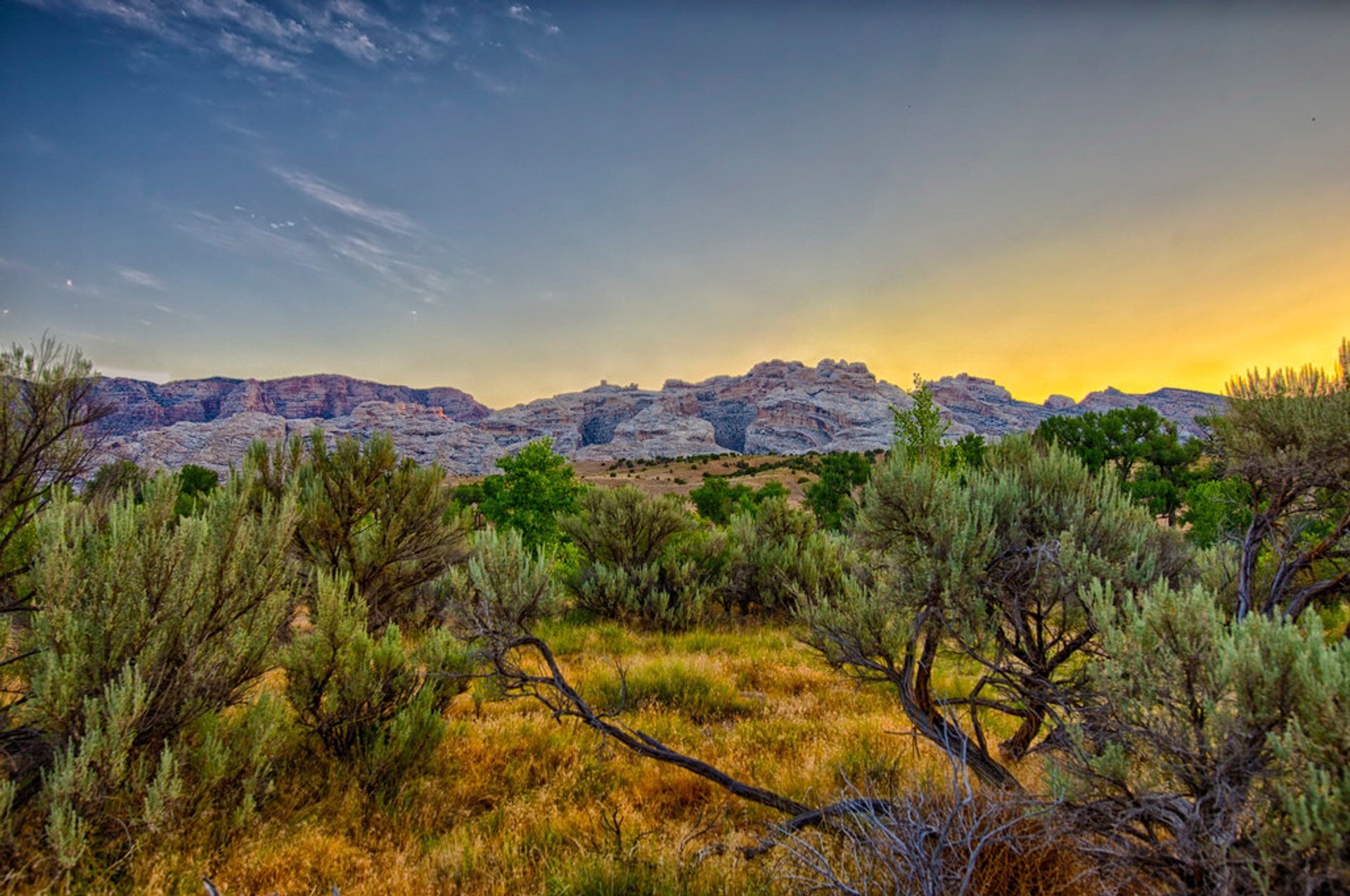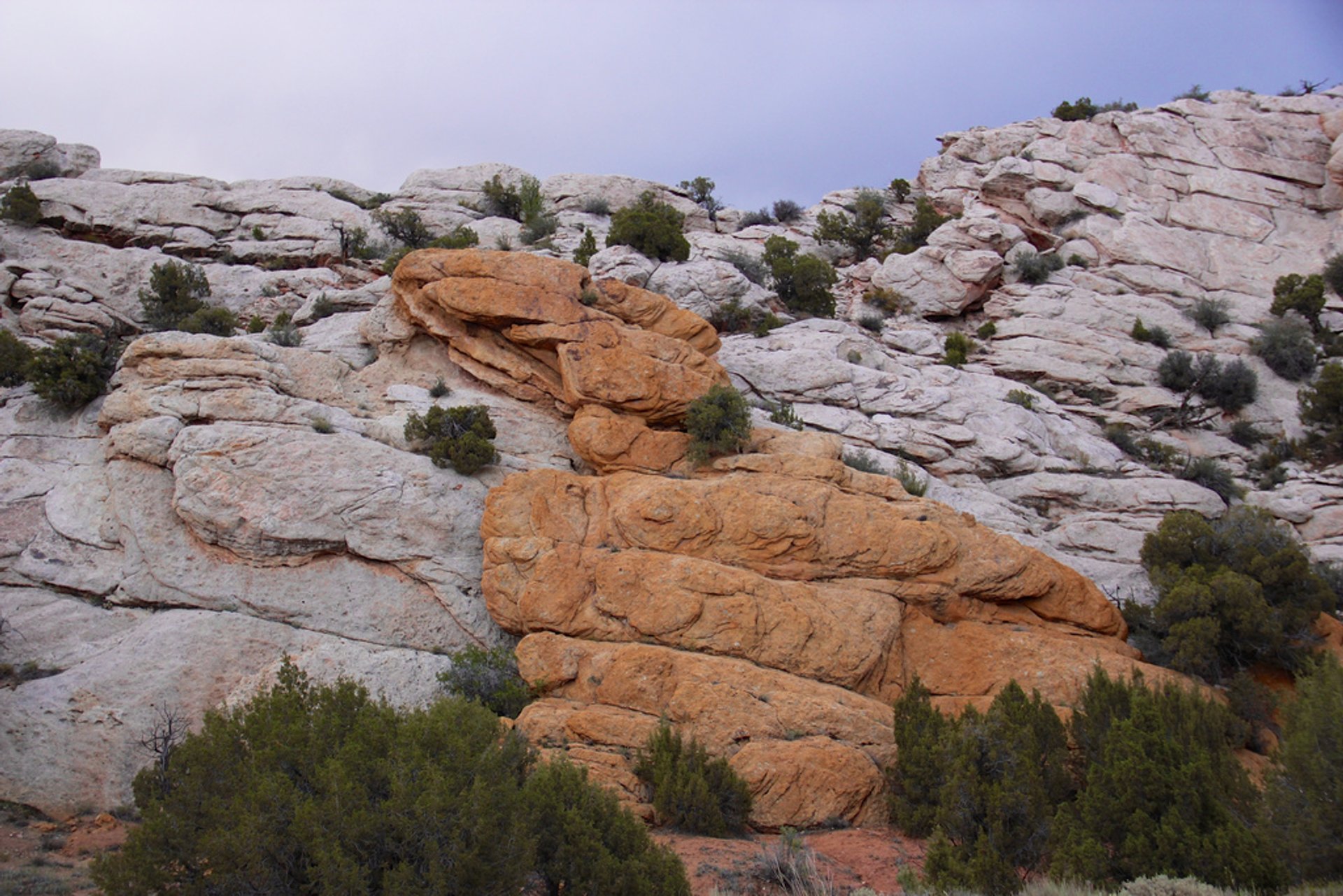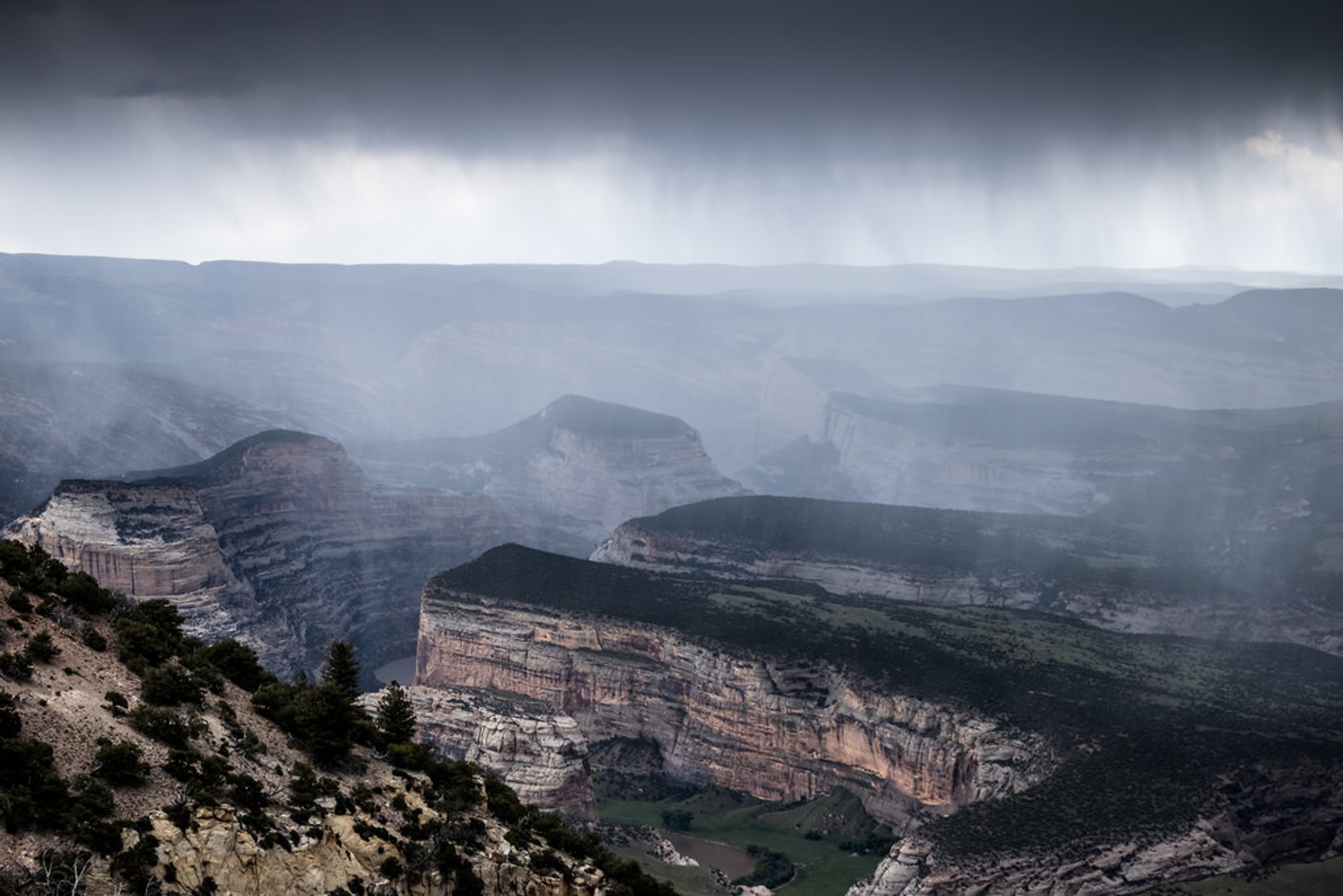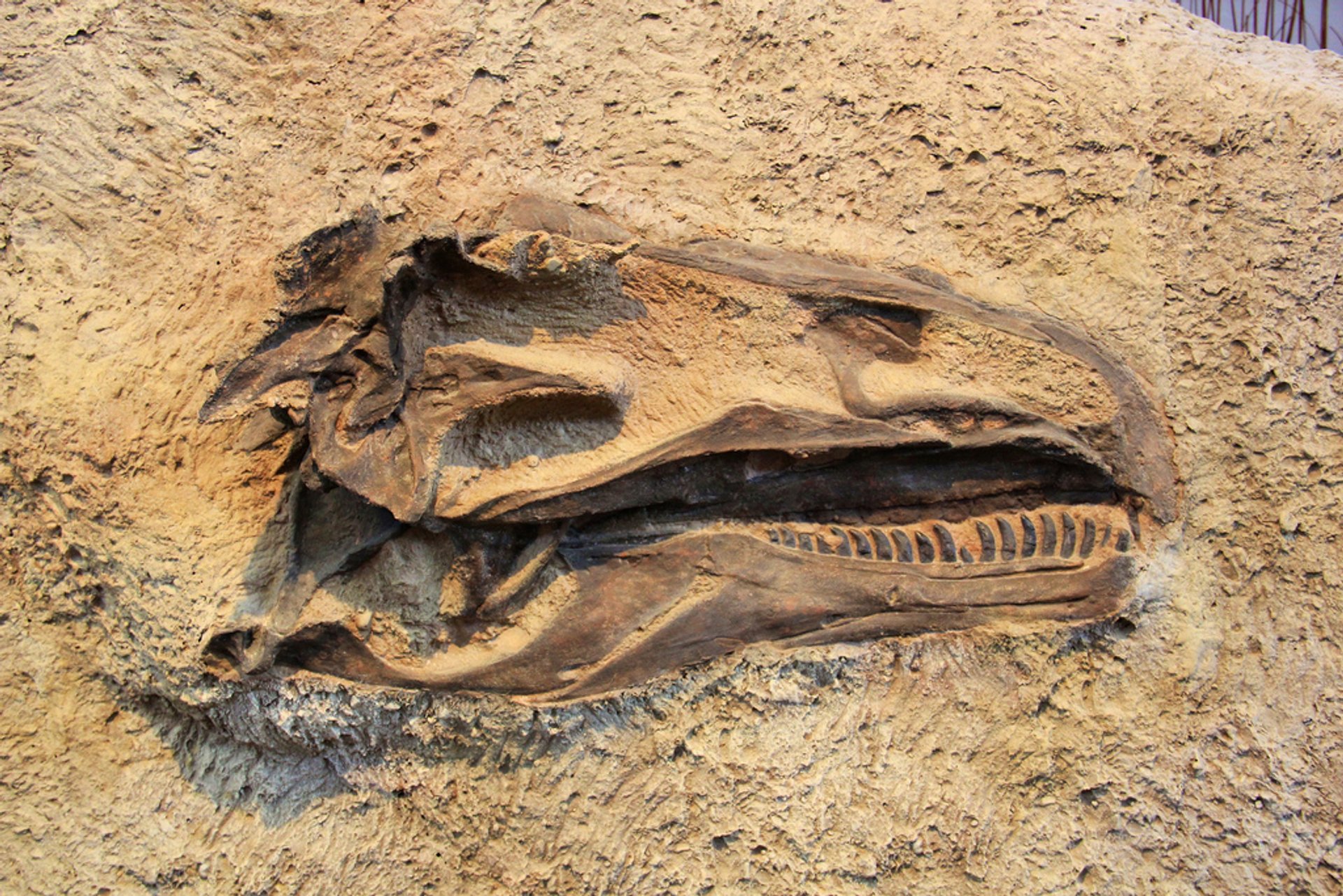 If you have been obsessed with dinosaurs as a child, the Dinosaur National Monument on the border between Utah and Colorado is the place to go. A huge number of Jurassic period fossils which are over 150 million years old have been discovered here.
You can see them all while hiking among beautiful mountains, rock formations, and rivers. This lovely scenery stretches for 850 square kilometres. Visitors to this area can enjoy hiking, camping, and rafting. Dinosaur fossils can be found at the cliff wall of Carnegie Quarry.
Once you enter the exhibition hall, all the 1,500 fossils being displayed is quite striking. The most impressive thing is that all the bones were discovered by palaeontologists at the same place, where you see them today. Except for the fossils, you can see a number of petroglyphs and pictographs, and read the stories on the rocks.
Most of the hiking trails and road tours start at the visitor centre. There are also trails that begin in remote parts of the park. The trails are mainly from easy to a medium level of complexity, thus it can be enjoyed by anyone. Make sure to take plenty of water on day hikes too, especially in the heat of summer. Just remember you are in the desert with the appropriate weather conditions. You will need plenty of water and things to protect you from the sun. Some of the most spectacular views can be caught along the Fossil Discovery Trail, Sound of Silence Trail, and the Desert Voices Trail.
Find hotels and airbnbs near Dinosaur National Monument (Map)