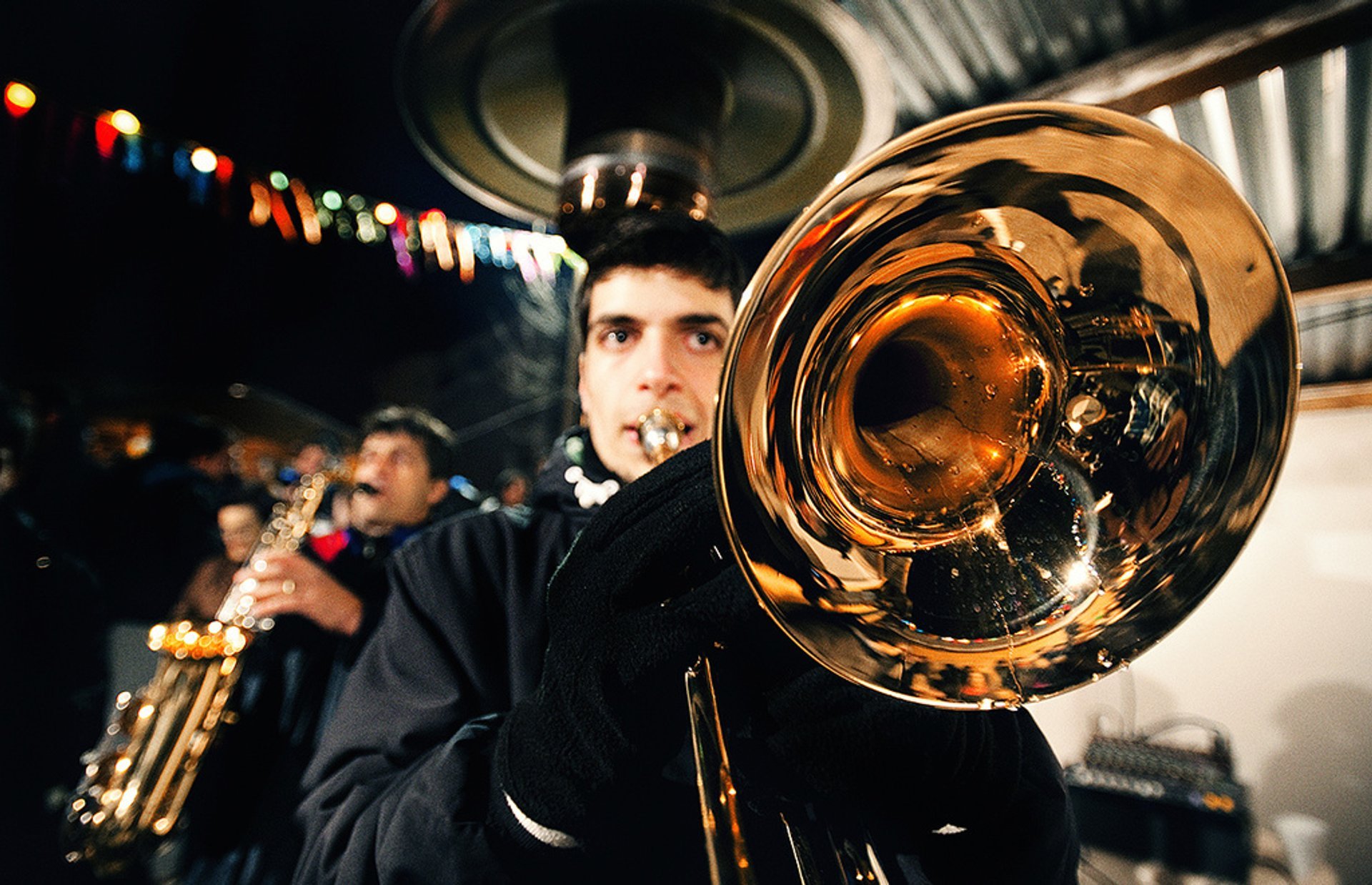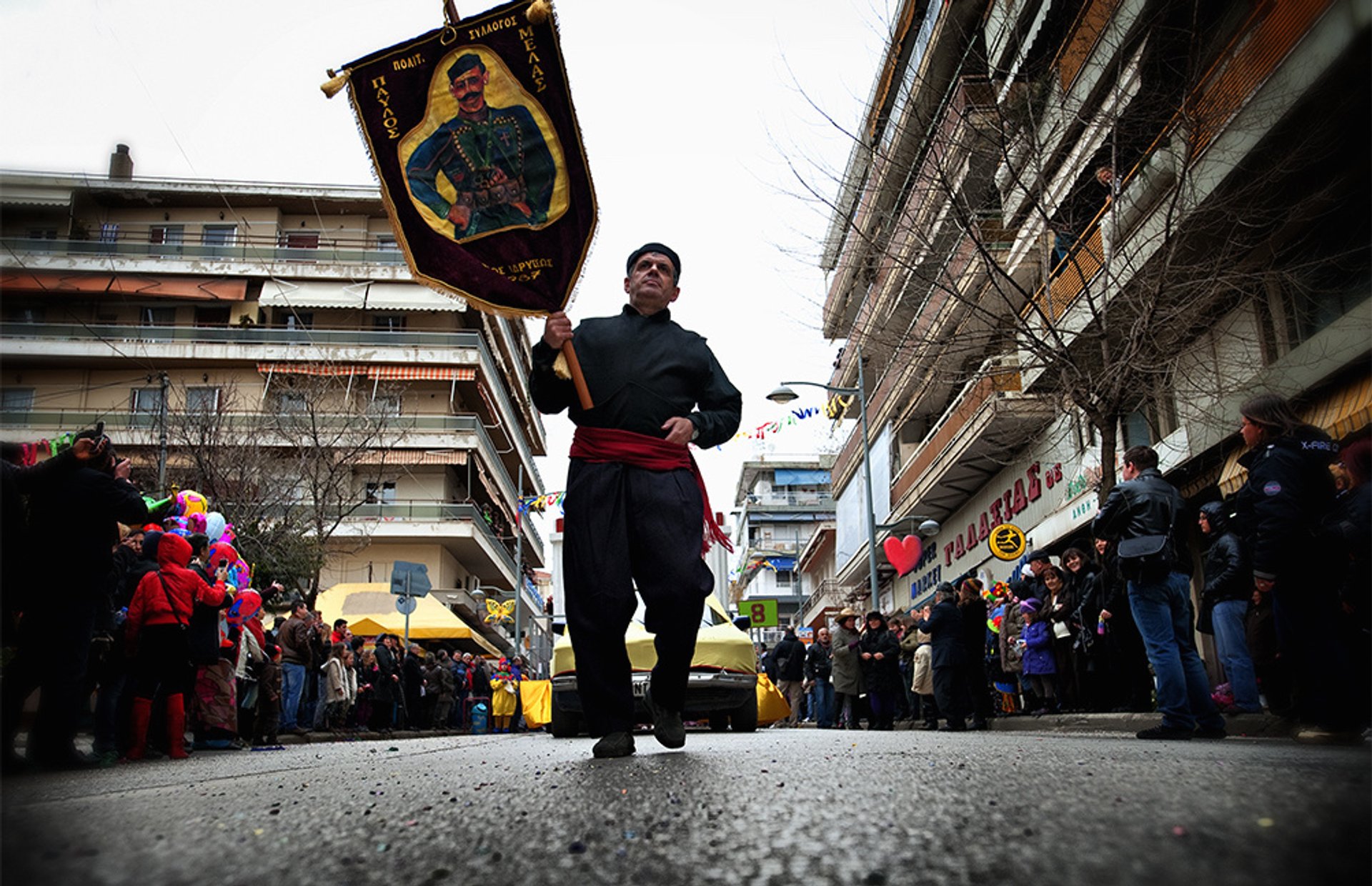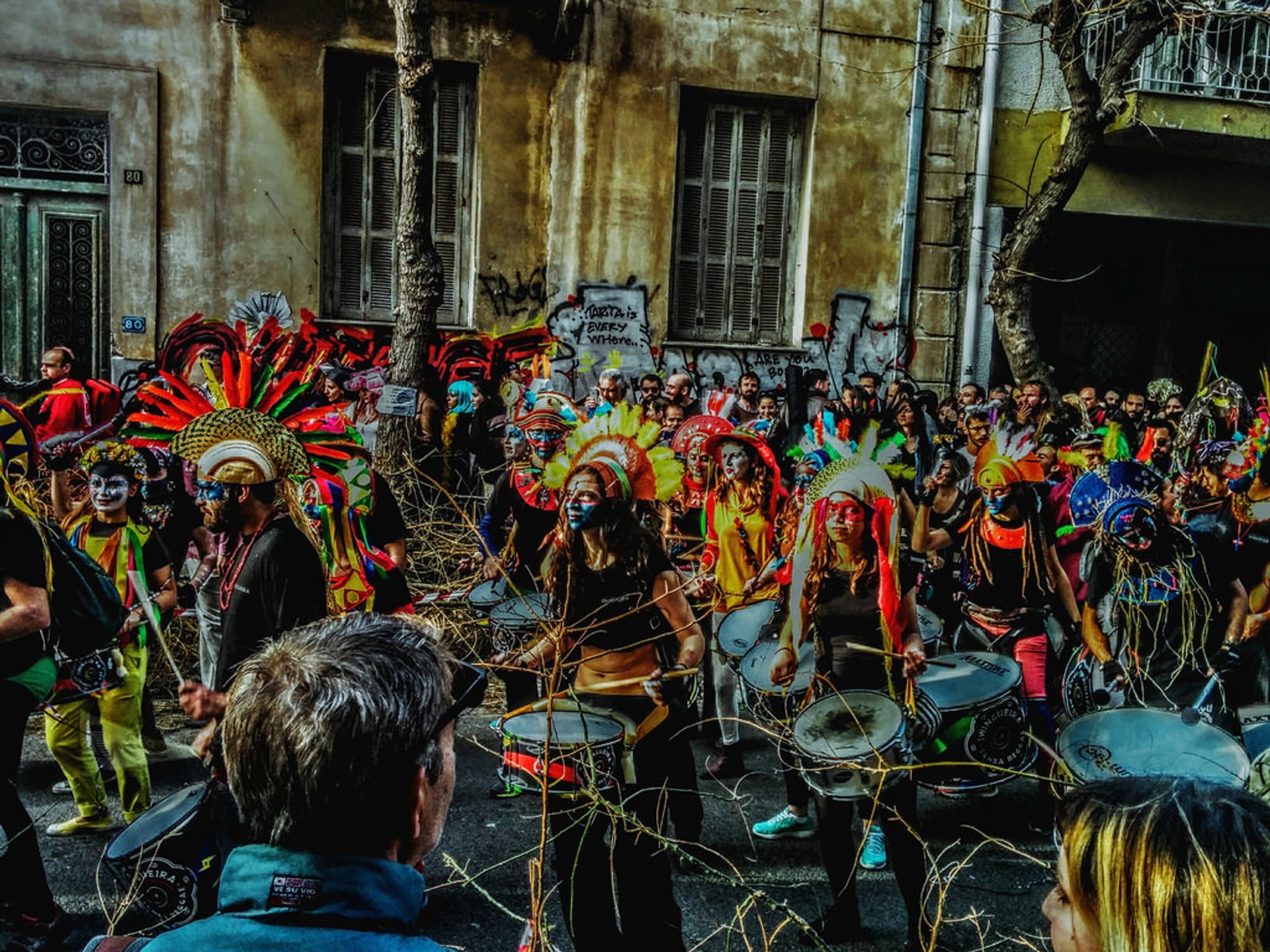 Apokries literally means "saying goodbye to meat," and judging by a large amount of meat eaten during the three weeks preceding Lent it is a very just farewell. Though the focus of celebration mostly includes meat dishes and the whole city of Athens smells of barbecue, the Carnival also features other foods and costume parades as well.
The peak of the celebration falls on Smoke or Burnt Thursday (Tsiknopempti), which marks eleven days before the start of the fast. The final day of the Carnival is also the start of Lent, known as Clean Monday or Ash Monday. Meat is already off the menu and instead, people consume a lot of olives and seafood—in particular, ​shrimp, octopus, taramasalata, and halvah are served.
The dates for Apokries vary from year to year, but generally, it occurs between February and early March.
Find hotels and airbnbs near Apokries or Carnival (Map)