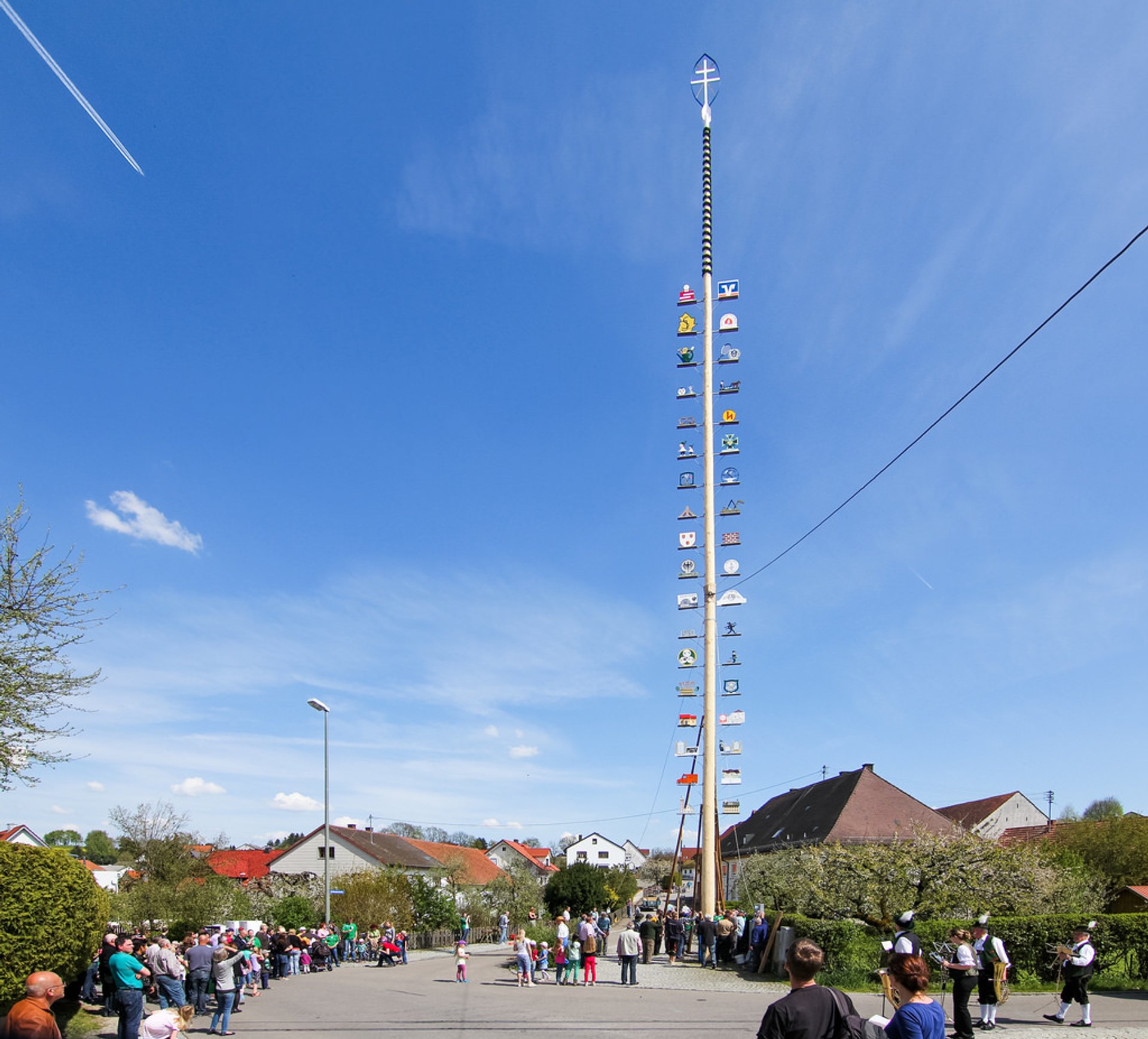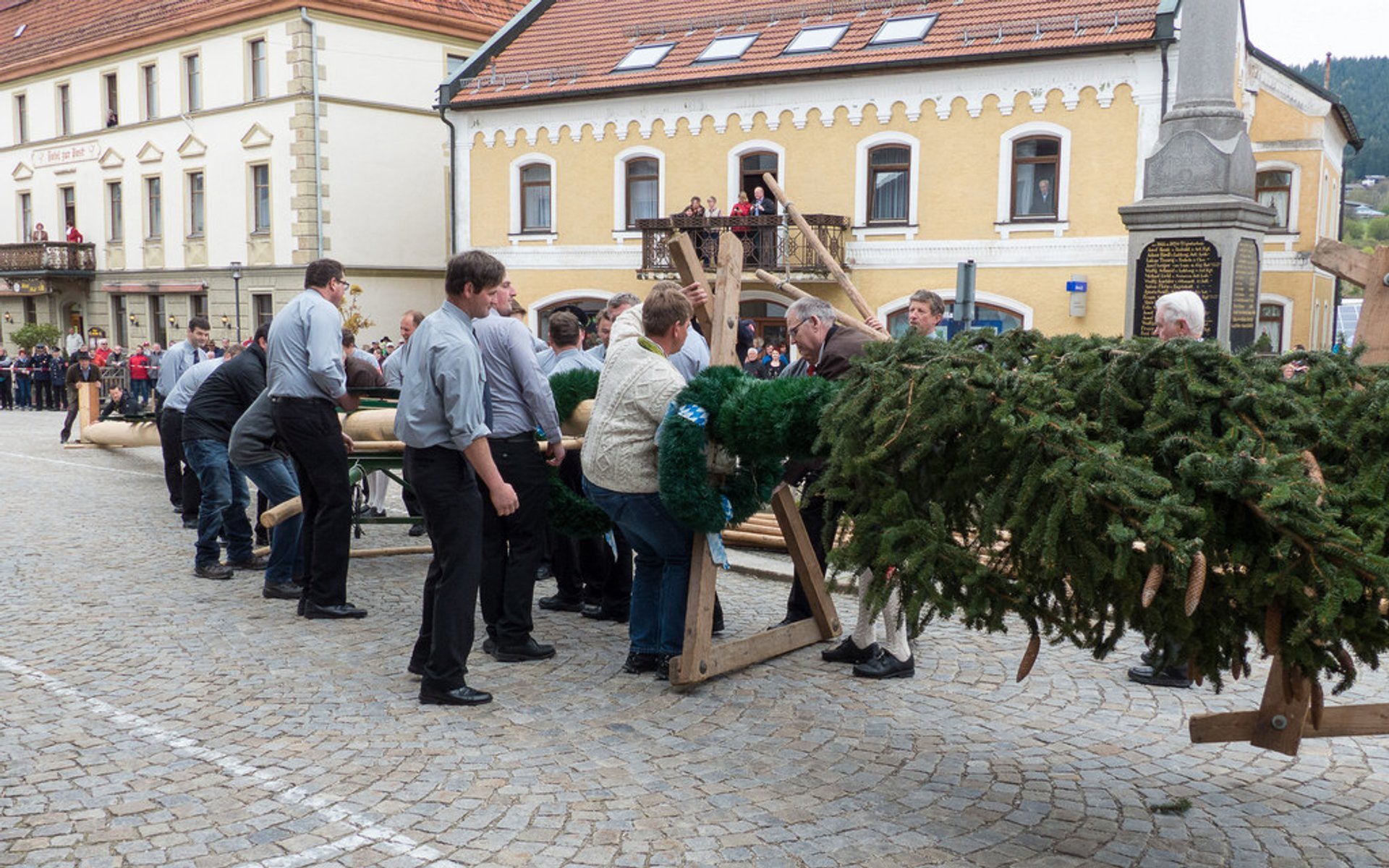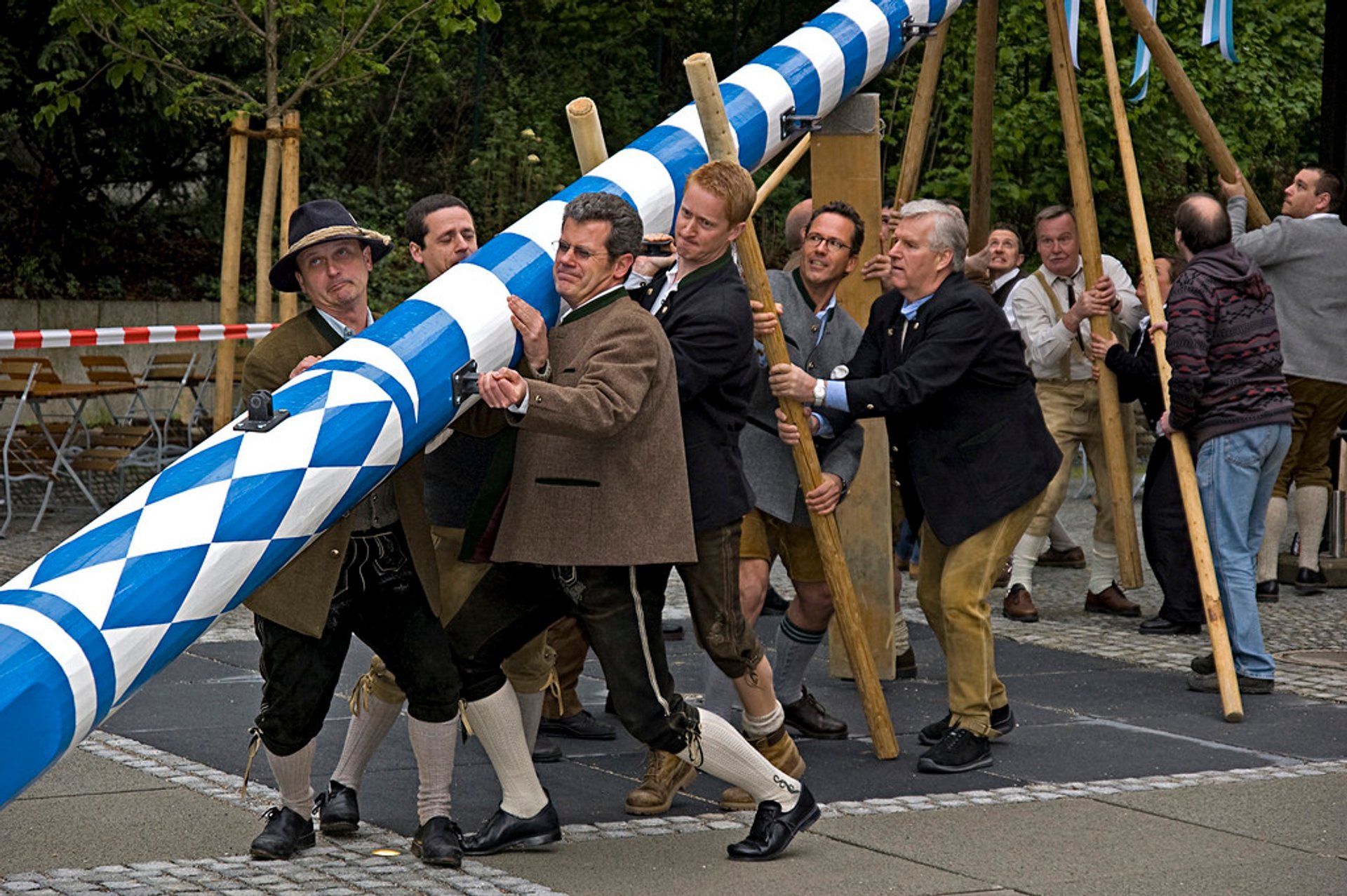 On the 1st of May every village, town, and a city of Bavaria celebrates Maibaumaufstellen. The May Day Festival is one of Bavaria's brightest and most colourful celebrations and is accompanied by traditional music and dancing. All the celebrations take place around the symbol of the holiday—the Maibaum. These maypoles are beautifully decorated with flowers and ribbons and reflect the wealth of the community.
The Maibaum is an important part of spring and Bavarians take preparation seriously. In most Bavarian villages there is even a club, called the "Burschenverein" for young farmers responsible for preparing the pole. Long before the event, they choose the tallest and straightest pine and hid it before the celebration. There is a tradition when one village tries to steal the maypole from their neighbours. And if they succeed, the return of the maypole is paid off with lots of beer and food. So, there is always strong security to keep the maypole safe. Raising a maypole is also not an easy task. Usually, they are around 20 m long and have to stand perfectly straight. Other smaller trees are used to hold up the main pole and tied together with a thick rope and a wreath is usually placed on the top of the pole. When all the preparation is done it is time to start celebrating!
May Day celebrations usually consist of traditional Bavarian food with beer, music, and dancing all night long. People wear national costumes and dance around the Maibaum. The biggest celebration can be found in Munich, at the Viktualienmarkt. Here you can see performances of local folklore groups and lively bands. There is even a special dark beer, called "Maibock," brewed especially for this event. This ancient festival is believed to ward off evil spirits and welcome spring.
Find hotels and airbnbs near Maibaumaufstellen (May Day Festival) (Map)