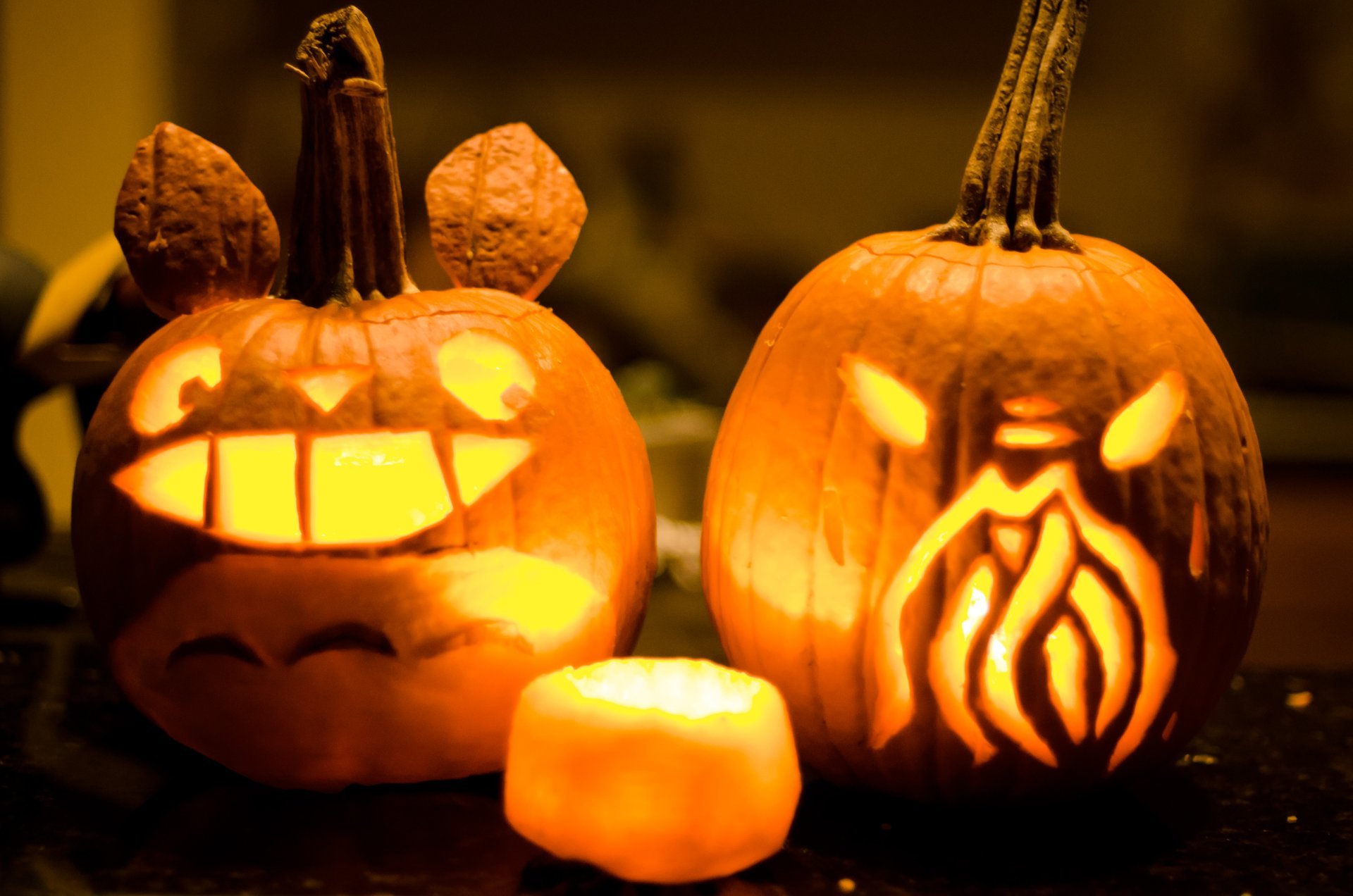 Halloween celebrations in Boston last throughout the entire month of October. One of the oldest cities in the U.S.A. offers plenty of fun things to do—trick-or-treating in Beacon Hill, ghost hunting in Ship Harbor, catching a fright at the Barrett's, and other activities. Get some shivers down your spine at some of the country's oldest graveyards and an excellent place to look for Halloween costumes.
Halloween Zoo Howl in Franklin Park Zoo (October 28–29, 2023)
Franklin Park Zoo is one of the favorite places for families with children to celebrate Halloween. Kids from all over New England flock to the zoo to trick-or-treat among the cute animals. Kids can watch how animals receive pumpkins and other special Halloween treats. Other activities include Haunted Happenings, Tapir keeper chat, Zookeeper Jake's Puppet Show in Hippo Theater, Big Joe the Storyteller in Hippo Theater, Howling contest, and, of course, the costume contest.
Fall Pumpkin Float at Frog Pond (unconfirmed in 2023)
The Annual Fall Pumpkin Float at Frog Pond is one of the favorite family-friendly fall events featuring floating pumpkins, luminaries, fun activities, music, and other entertainment. The free event is organized by Boston Parks and Recreation and The Skating Club of Boston. Everyone can join the float by bringing a carved 8-inch pumpkin to a drop-off area alongside the pond. The pumpkin will be illuminated and float on the lake along with other glowing pumpkins. The event also features a pumpkin carving display, tricks, treats, experiments, crafts, food, and drinks.
Barrett's Haunted Mansion (September 22–October 30, 2023, on selected days)
Barett's Haunted Mansion in Abington is one of the most famous in New England. It features two attractions—The Haunted Mansion and The Sanctuary. Each of them can maximize your fears. Will you dare enter the house, shrouded in darkness with lurking creatures and a single source of light? The attraction is not recommended for children under 16 years—parental permission is required for those under 18.
Official Halloween Bar Crawl (October 21, 27, 28, & 31, 2023)
Boston undoubtedly has some of the best bars in North America, which makes Boston Halloween Pub Crawl one of the most vibrant events of Halloween. Impressive party crowds move from bar to bar dressed in scary, sexy and wild costumes, getting drinks and having the time of their lives. Expect to see goblins, vampires and hot teachers roaming through Beantown creating wild memories. Participating bars include Hard Rock, Mija Cantina, Son's of Boston, Finn McCool's, Howl at the Moon, Wild Rover, Side Bar, Koy, Durgin Park, and many others around Faneuil Hall Marketplace.
Halloween Pet Parade & Costume Contest at Faneuil Hall Marketplace (on hold since 2019)
The annual Halloween Pet Parade and Costume Contest takes place on the last Sunday of October in the West End at Faneuil Hall Marketplace. The parade starts at noon and is followed by a costume contest. Everyone can dress up their pet for the parade and walk on the red carpet in front of a panel of judges. Prizes are awarded for Best of Show, Best Owner & Pet Combo, Most Creative, Spookiest, Best Group, and Best Local Representation.
For the tickets and latest updates, please check with the official websites (see External Resources below.) Also, take a look at the map suggesting the best accommodations nearby.
Find hotels and airbnbs near Halloween (Map)