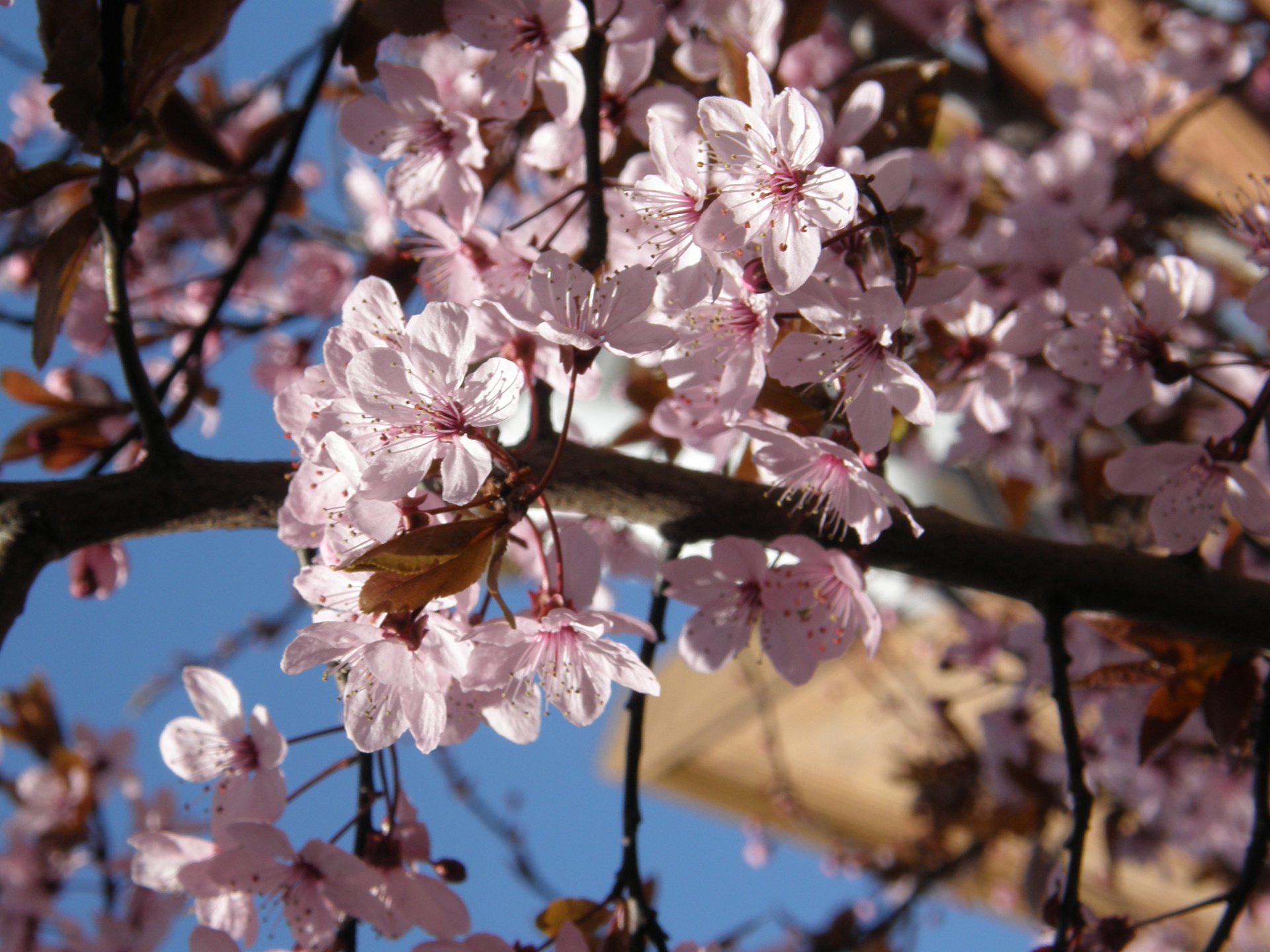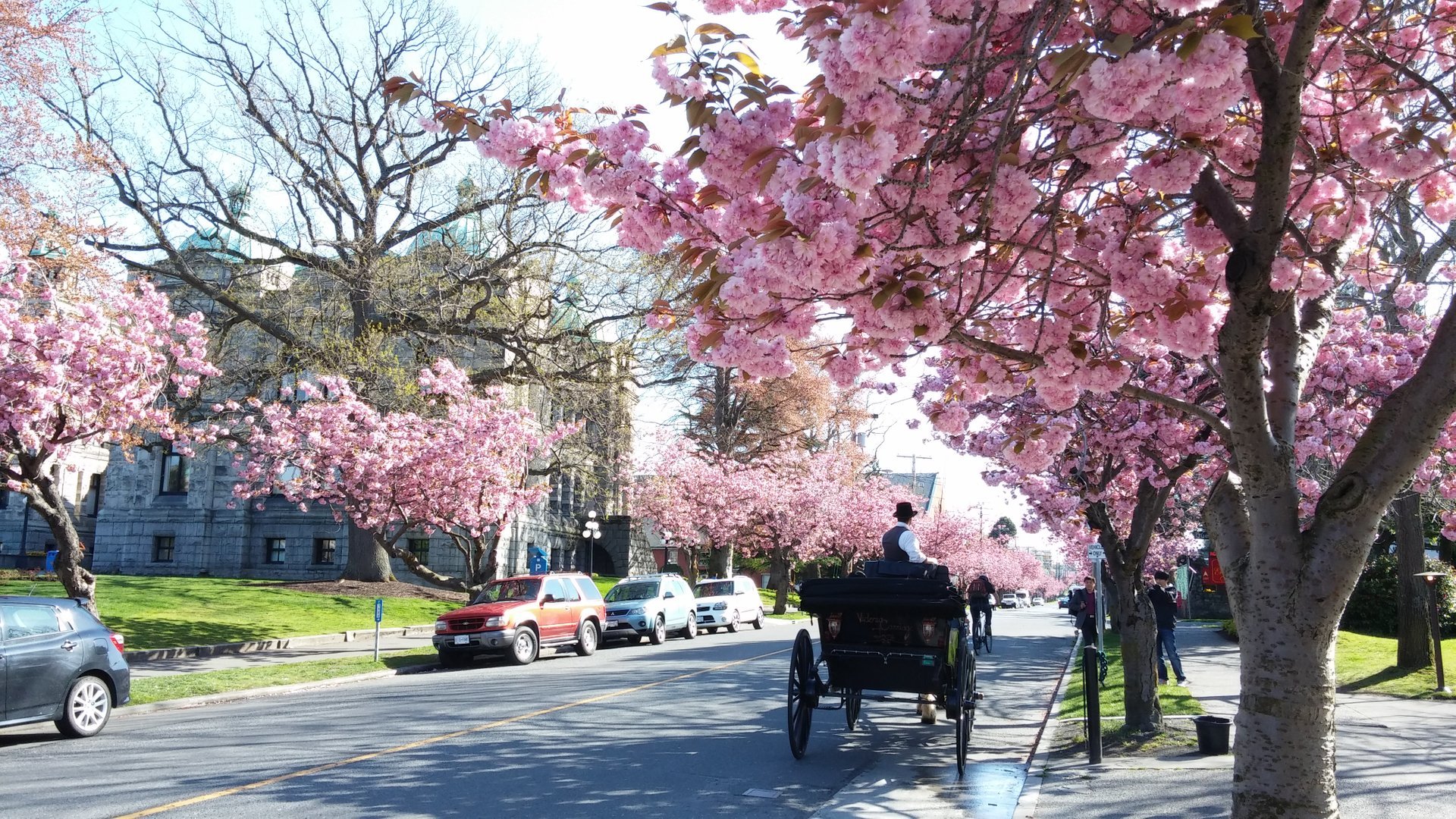 Victoria is lucky to have the mildest climate in Canada, so the city enjoys one of the longest and most impressive blooming seasons in the country. The first trees start to bloom in Victoria as early as mid-February, months before the rest of the country. Thanks to numerous plum and cherry trees, Victoria gets totally transformed into a sea of white and pink petals.
Even though Victoria doesn't have a formal cherry blossom festival, it still attracts many visitors with its thousands of amazing trees in bloom. The peak of the blooming season usually falls in late March.
To immerse yourself in hanami, take a long walk through James Bay, Beacon Hill Park, and Fairfield. South Turner Street blooms in March, and it's perhaps James Bay's most stunning bloom display. Croft Street just near the Thirfty stores in James Bay is another great viewing spot. Beacon Hill Park features pretty blooming trees already in mid-February. Oliphant Avenue between Cook St and Beacon Hill Park makes for a lovely spring stroll. The James Bay neighborhood boasts many sakura and plums as well as beautiful architecture, that creates a perfect background for blossom viewing.
Don't miss the blooming trees near the Helmcken House and Thunderbird Park. They are in full bloom by mid-February. Also, check out old weeping sakura near the Victoria Clipper ferry terminal at the foot of Belleville Street, there is a nice area for a picnic.
Find hotels and airbnbs near Cherry Blossom in Victoria (Map)