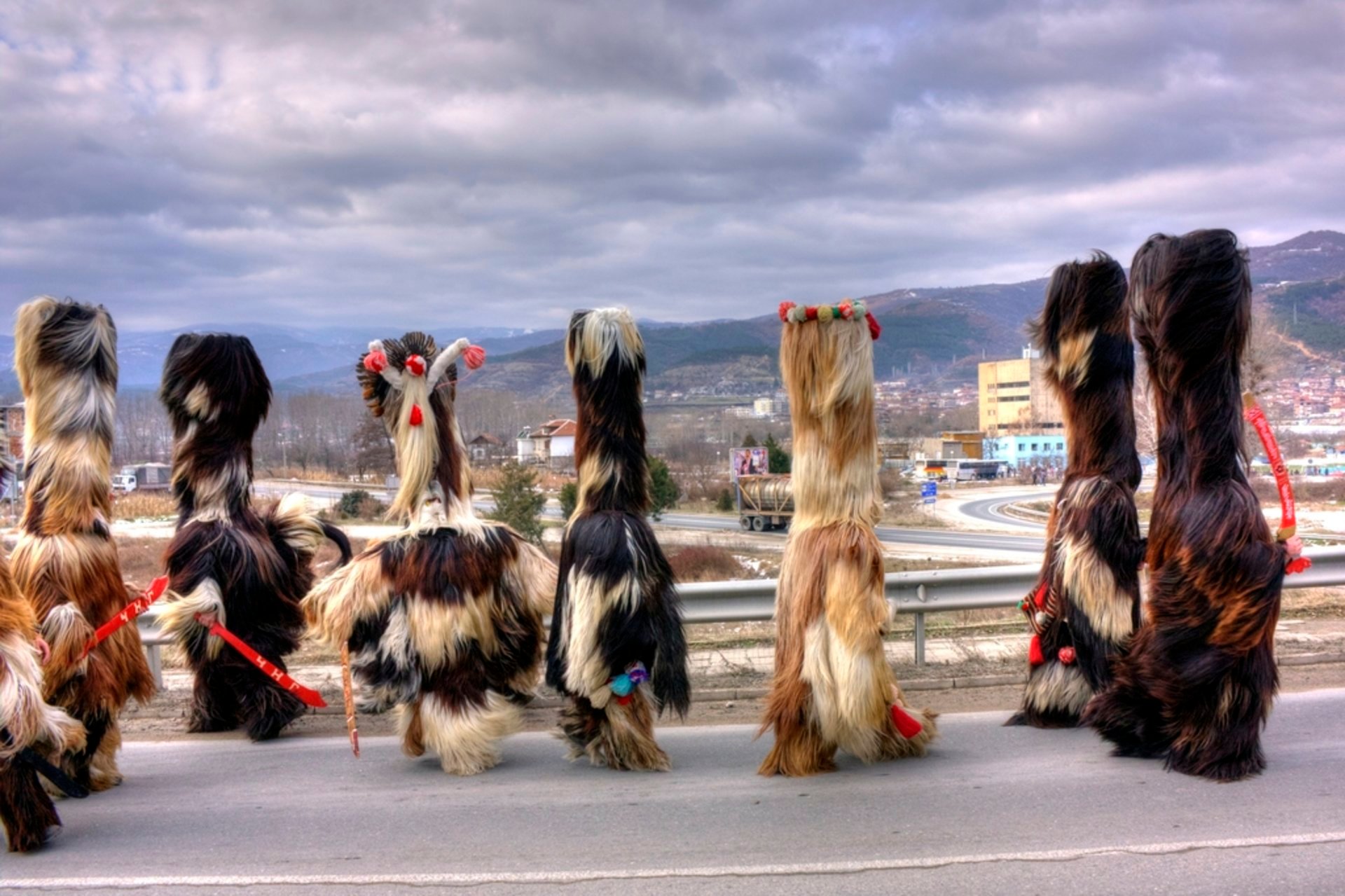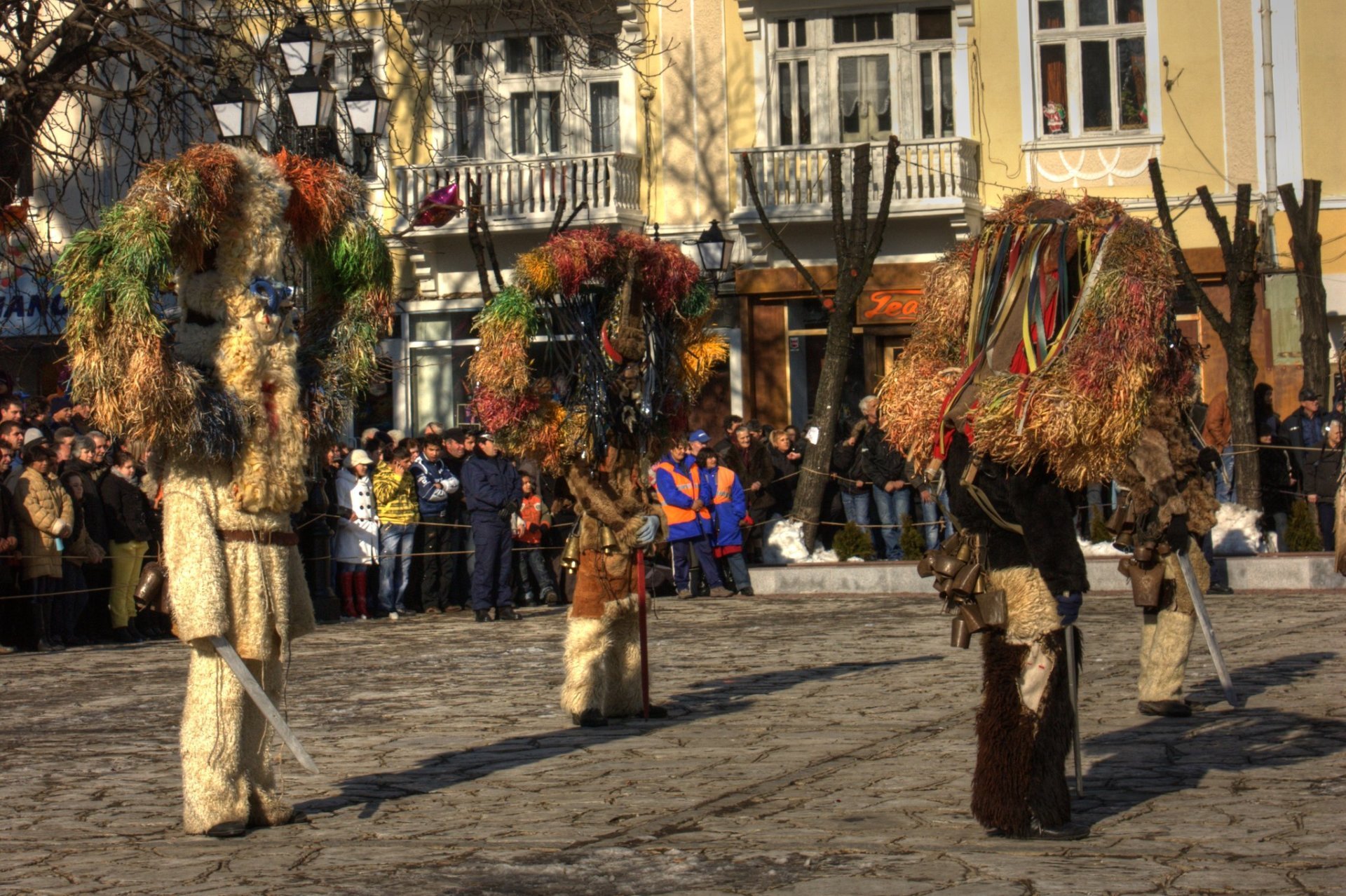 Every winter, groups of people in Bulragia dress up as monsters and participate in parades and various festive events. Kukeri dance meant to drive away evil spirits is one of the most fascinating pre-Christian rituals in Bulagria, recognized by UNESCO.
The name kukeri originates from the old Slavic word "kuka," which means an evil spirit. Elaborate costumes cover the entire body of a kukeri dancer. The most interesting part is a decorated mask, made of skins or wood. It usually represents an animal and can be double-faced. A set of bells attached to the belt signal the villagers when kukeri dancers approach the house. Kukeri festivities usually start after the New Year and end before Lent.
The largest Kukeri event in Bulgaria is Surva Festival, held in the city of Pernik in late January. Kukeri costumes and dances can be also seen during Masquerades in Simitli and Ravno Pole in mid-January. Blagoevgrad province is rich with kukeri traditions, and many villages have parades during January. Kukove Festival in Rakovski, Kukerlandia in Yambol, and Pokladi in Momin Prohod are usually held in late February or early March.
Find hotels and airbnbs near Kukeri Dancers (Map)