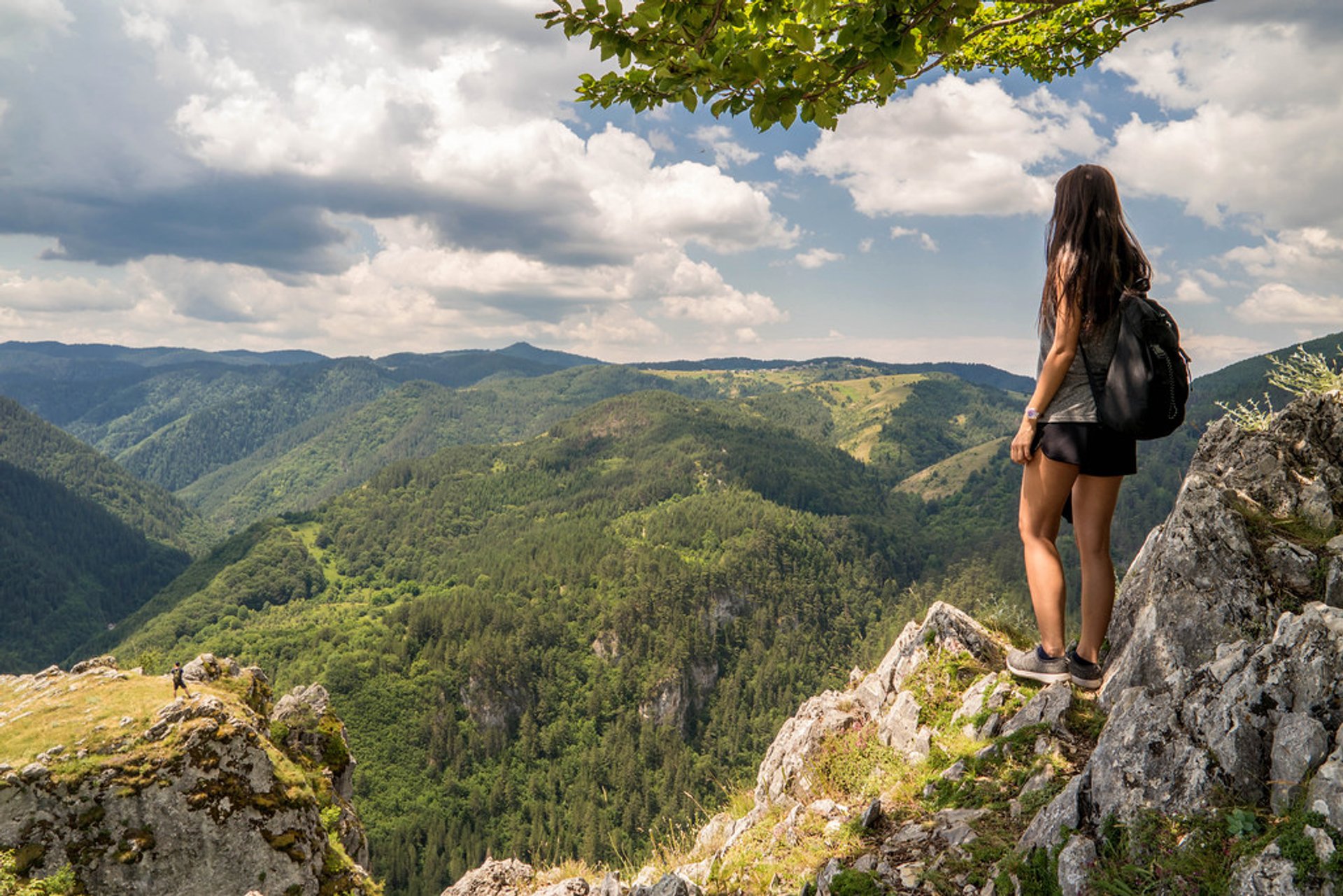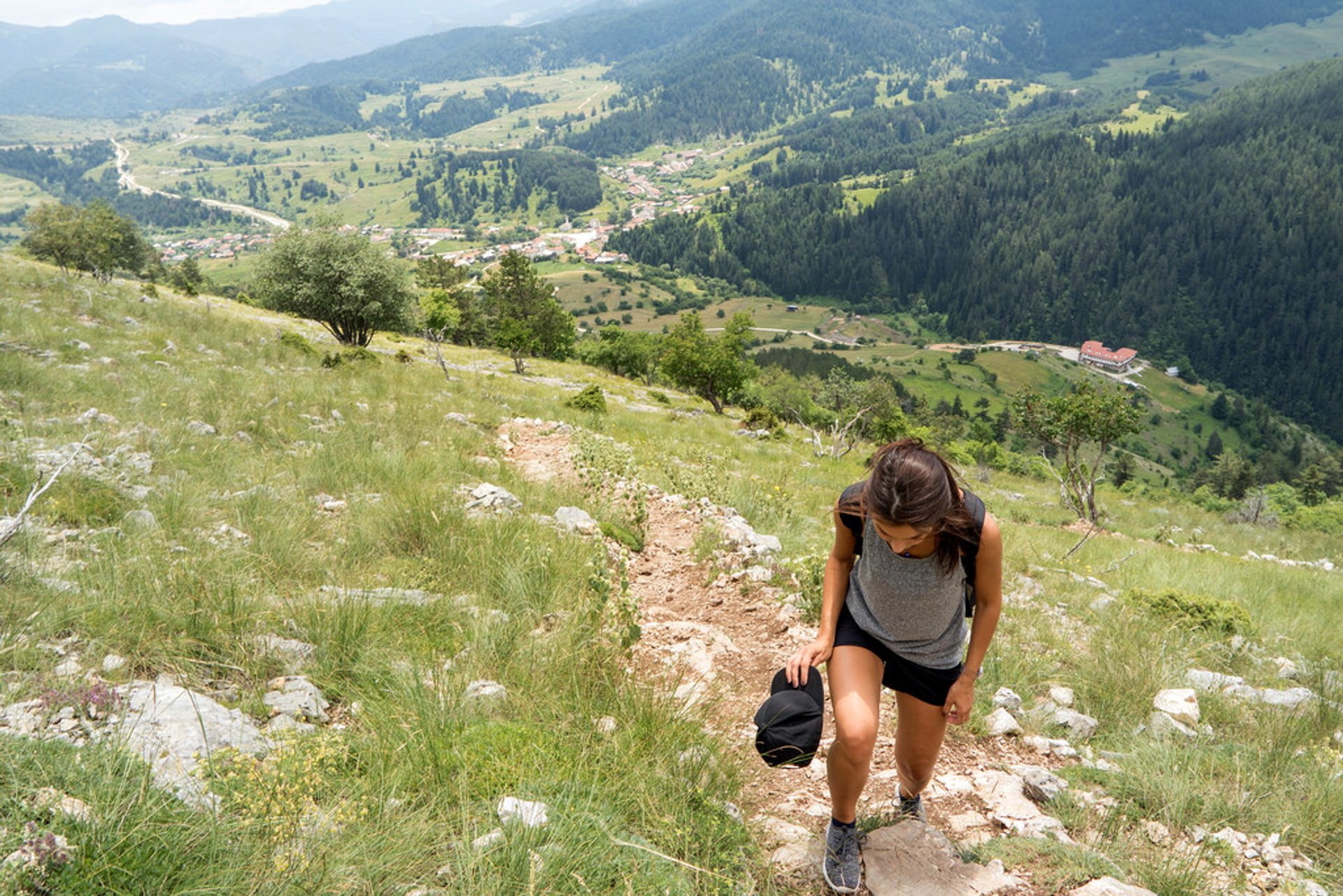 See accommodations nearby
One of the most exciting places that you can visit in the area of the village of Yagodina is a panoramic site called Orlovo Oko (Eagle's Eye). It is located on one of the highest peaks in the area of Sveti Ilija. This place wasn't chosen accidentally because the view that opens from it is fantastic. In clear weather, the entire district is visible within a radius of 6.2 miles (10 km). From there, you can see magical views of the Western Rhodope, Rila, and Pirin.
Trekking to Orlovo Oko is a real adventure. The ascent to the top is carried out on foot, which is quite tricky, and on specially prepared jeeps. It passes along gravel and stony roads, which other cars cannot pass. The trekking lasts about 30 minutes. During this time, the altitude difference is over 2,198 feet (670 m) to reach an altitude of 5,128 feet (1,563 m) above sea level. On the road, there are lonely shepherds with their flocks and beautiful natural formations. The views will fascinate the spirit and leave great memories.
The best period for such an experience runs from spring to autumn. But try to avoid rainy and hot days, because the road is awful at this time and can be difficult in the heat.
Find hotels and airbnbs near Trekking to Orlovo Oko (Map)