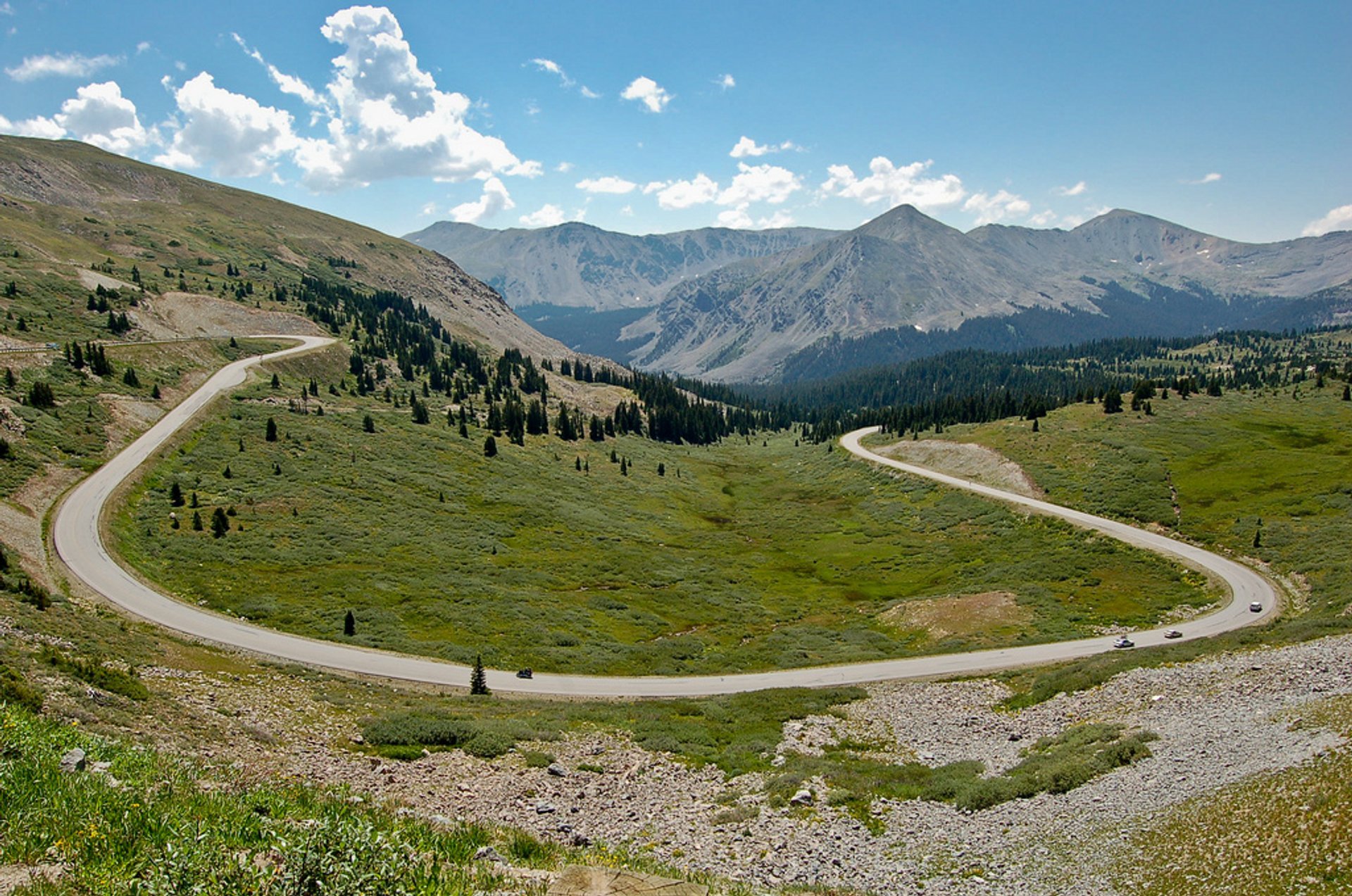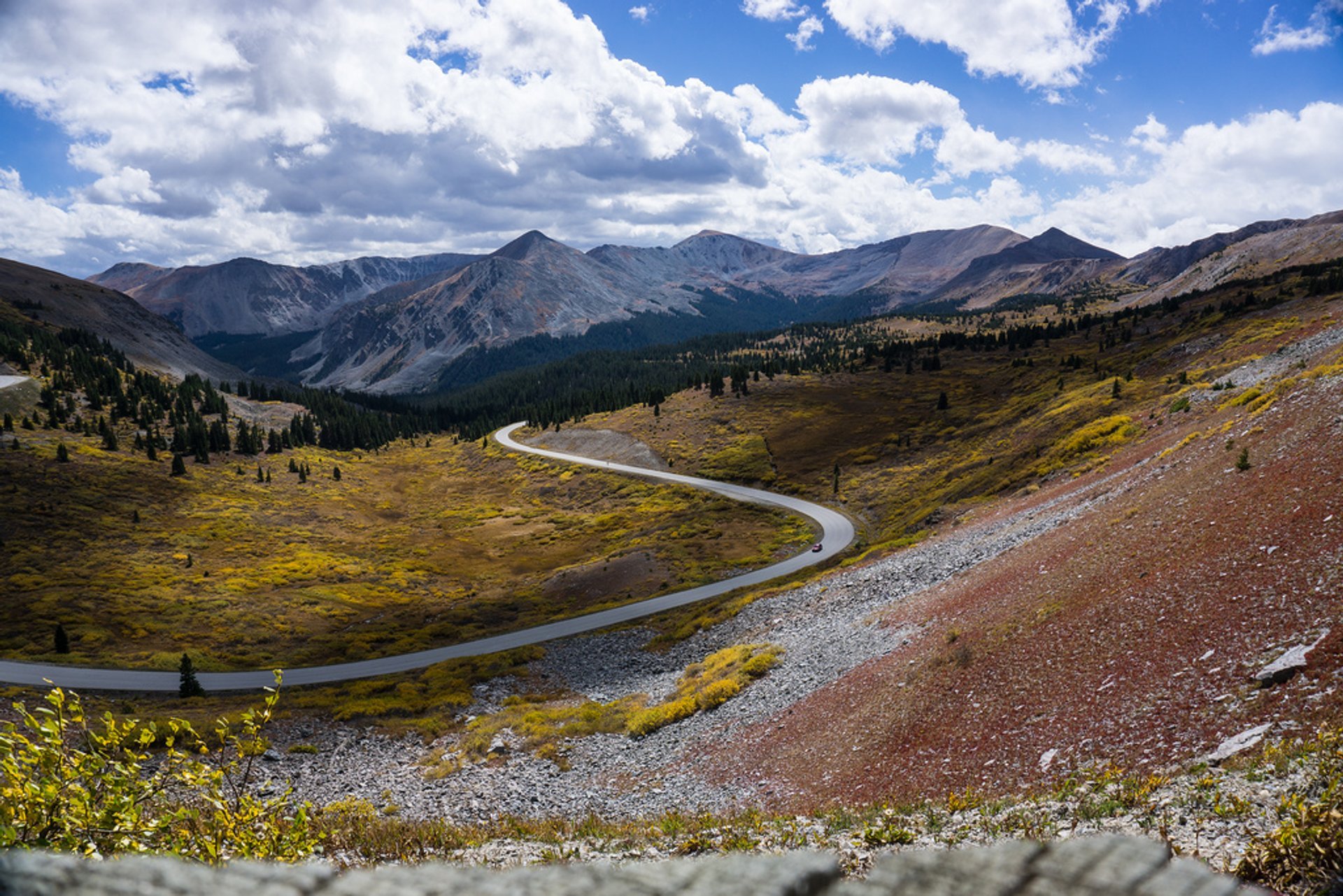 Cottonwood Pass is located in the Sawatch Range of the Rocky Mountains of south-central Colorado. The mostly paved road to the pass goes through the border between Gunnison and Chaffee counties passing picturesque San Isabel National Forest and the Gunnison National Forest. The saddle point of the pass at 3,696 m (12,126 ft) is marked with The Continental Divide, the major hydro logical divide of the Americas that stretches from Bering Strait to the Strait of Magellan.
Cottonwood Pass is the third highest paved road in Colorado with a 10% grade section. It's famous for beautiful scenic views along the way, that are exceptional in the fall when trees turn golden and red. To get to the pass, drive east from Buena Vista on Chaffee County Road 306. After the summit, go down on Gunnison County Road 209. You will pass Taylor Park Reservoir and arrive in the town of Almont.
Like many mountain roads in Colorado, the pass is closed for the winter due to snowfall, typically from November to May. Even in the summer, portions of the road are often closed due to repairs after mudslides. Keep in mind that this area is very remote and there are not many cars on this road, so take some supplies in case of an emergency.
Find hotels and airbnbs near Cottonwood Pass Road (Map)