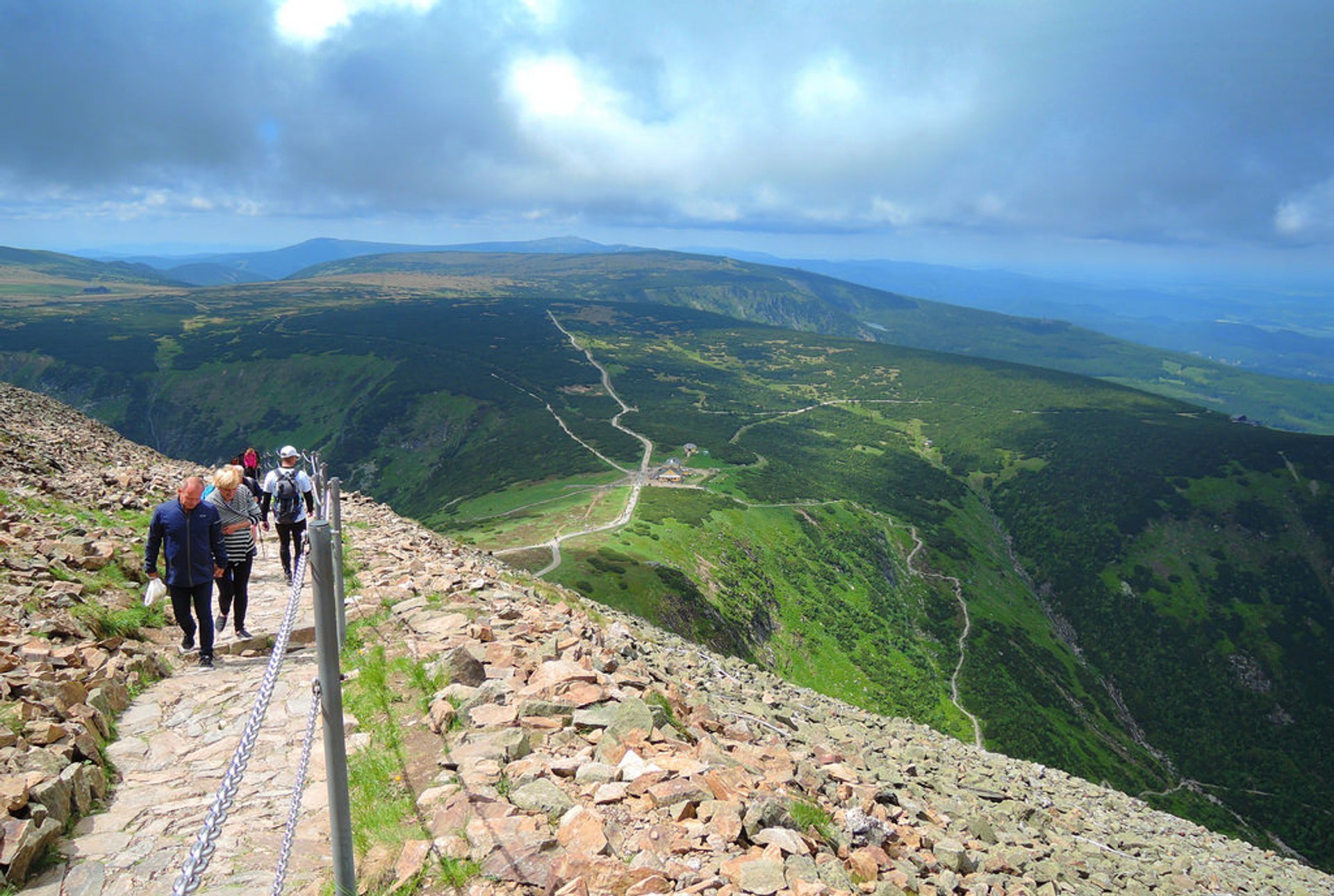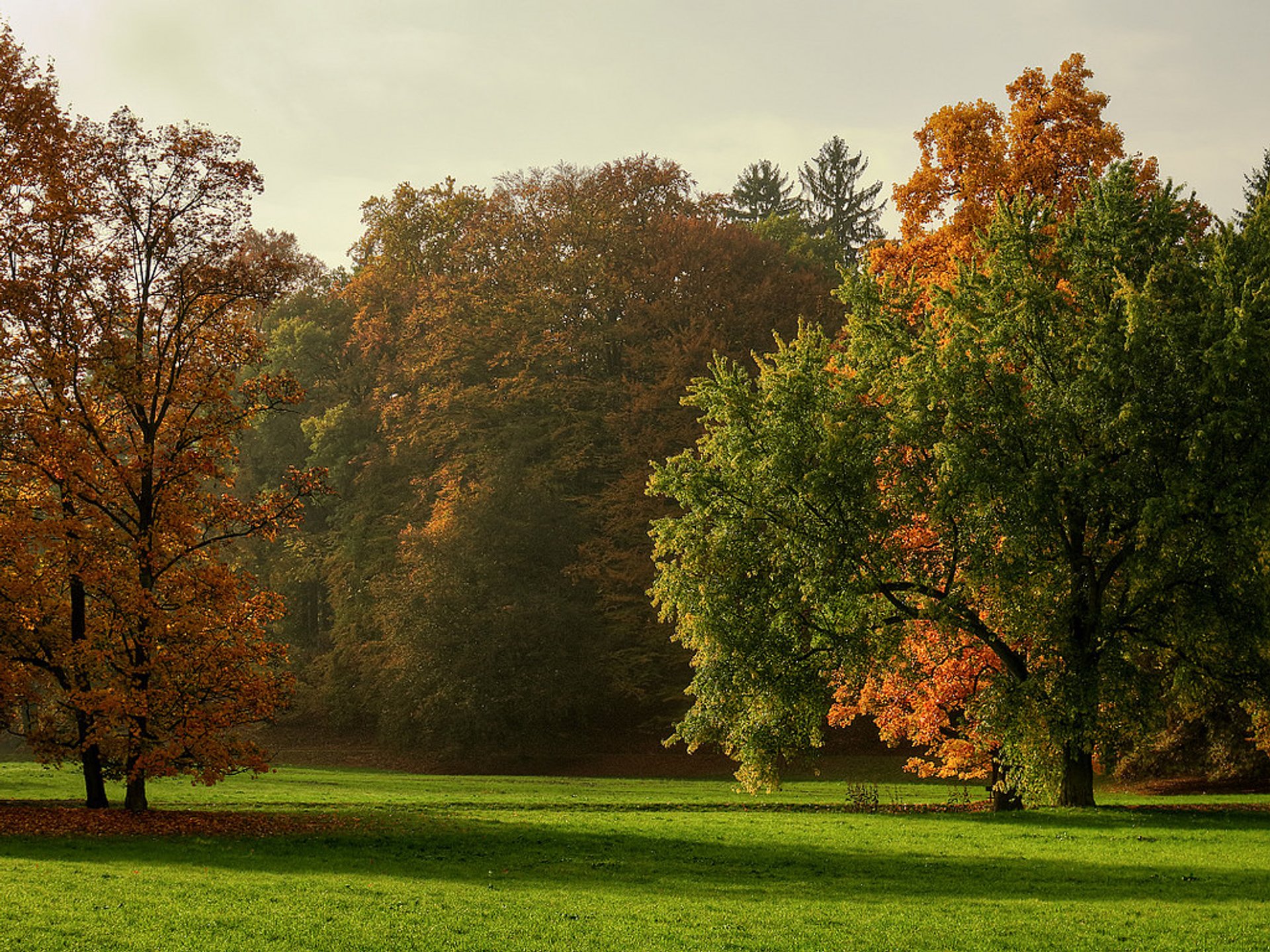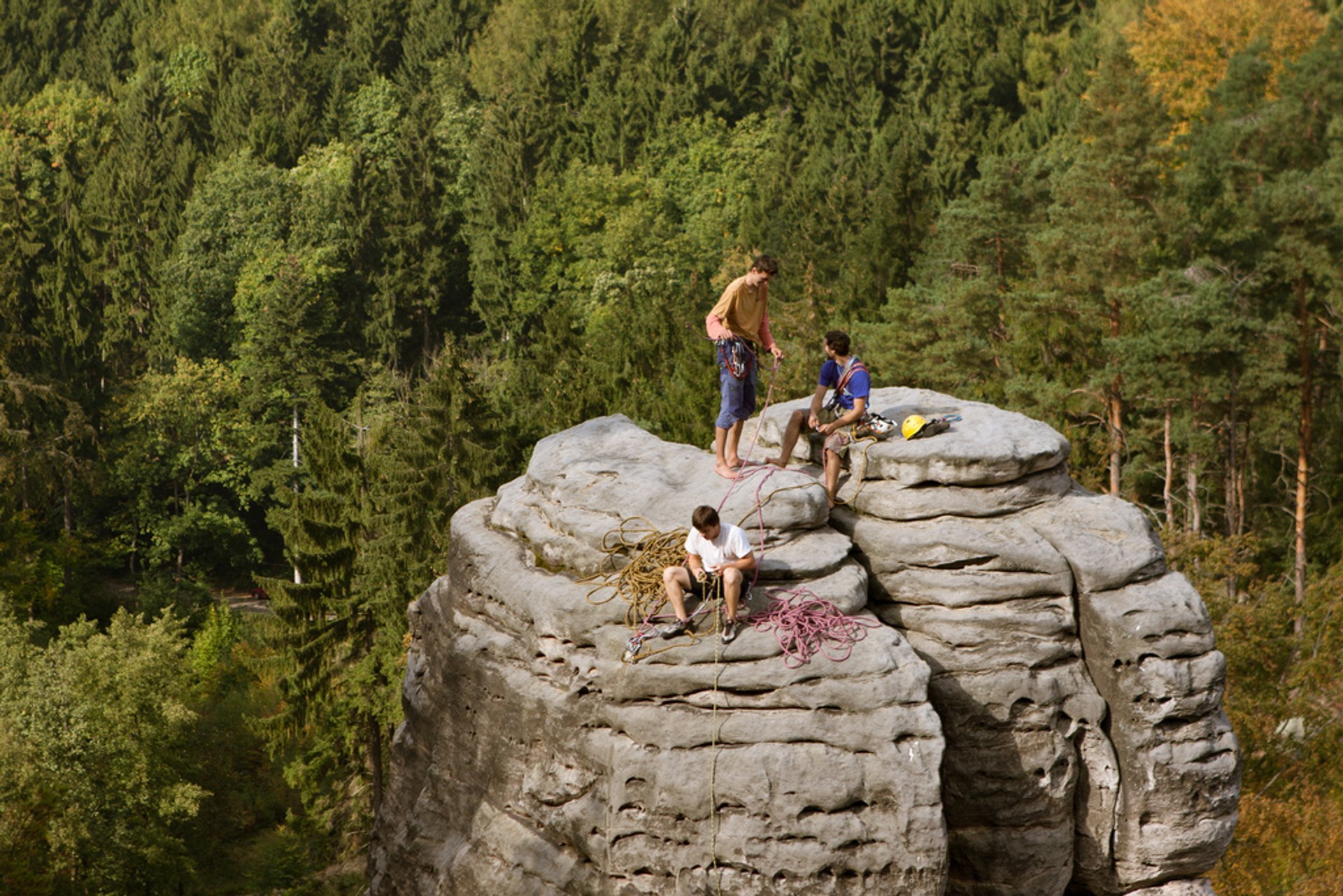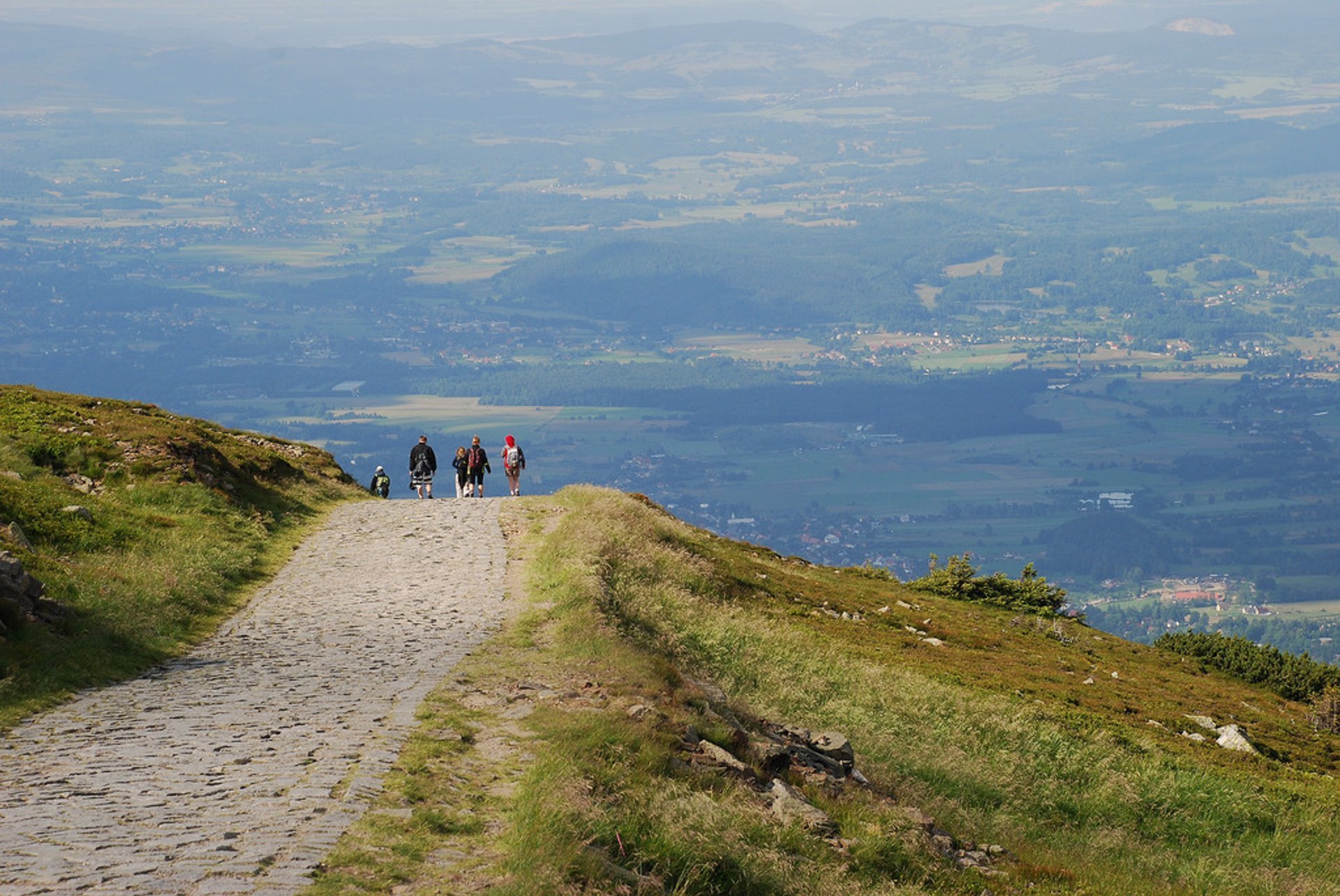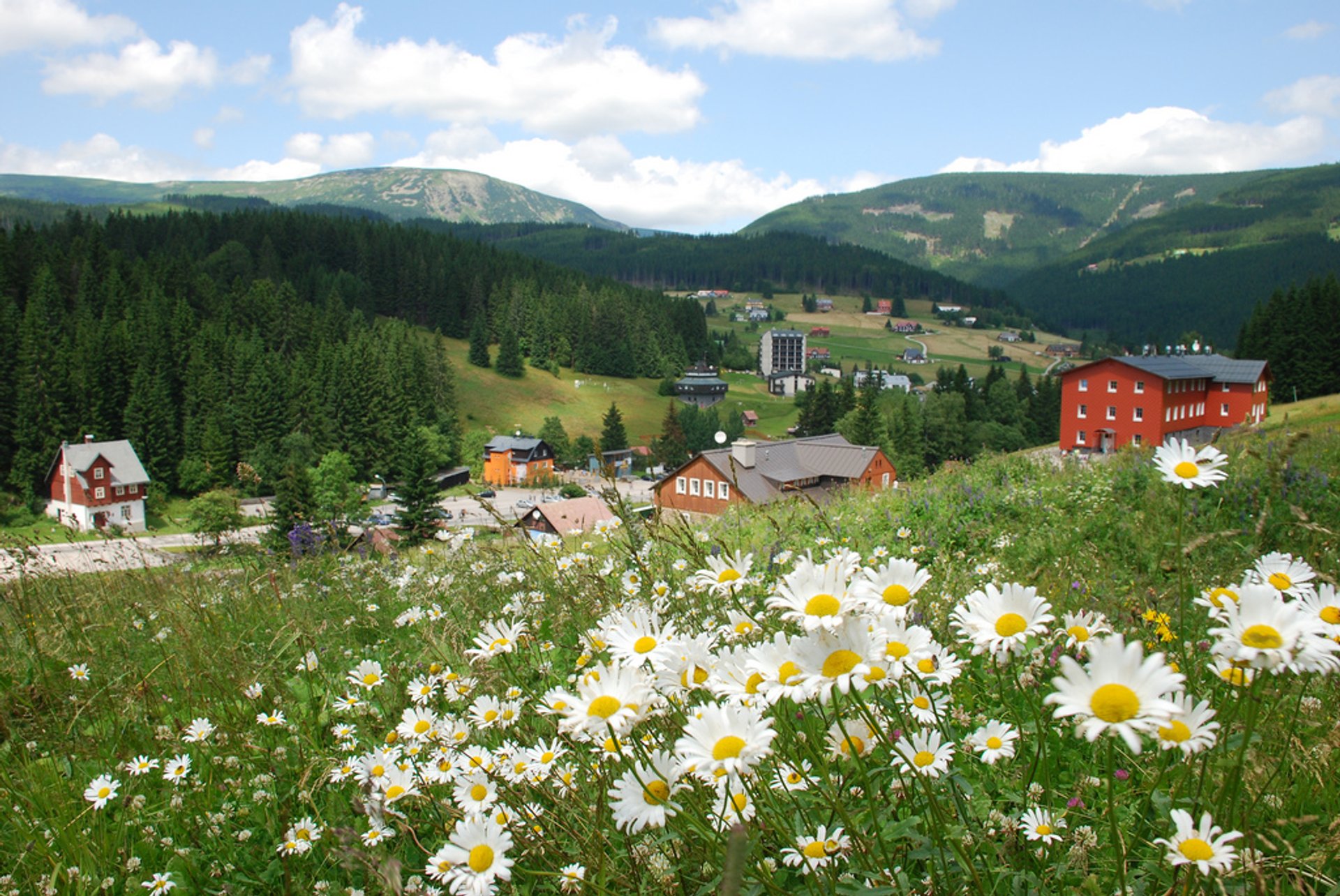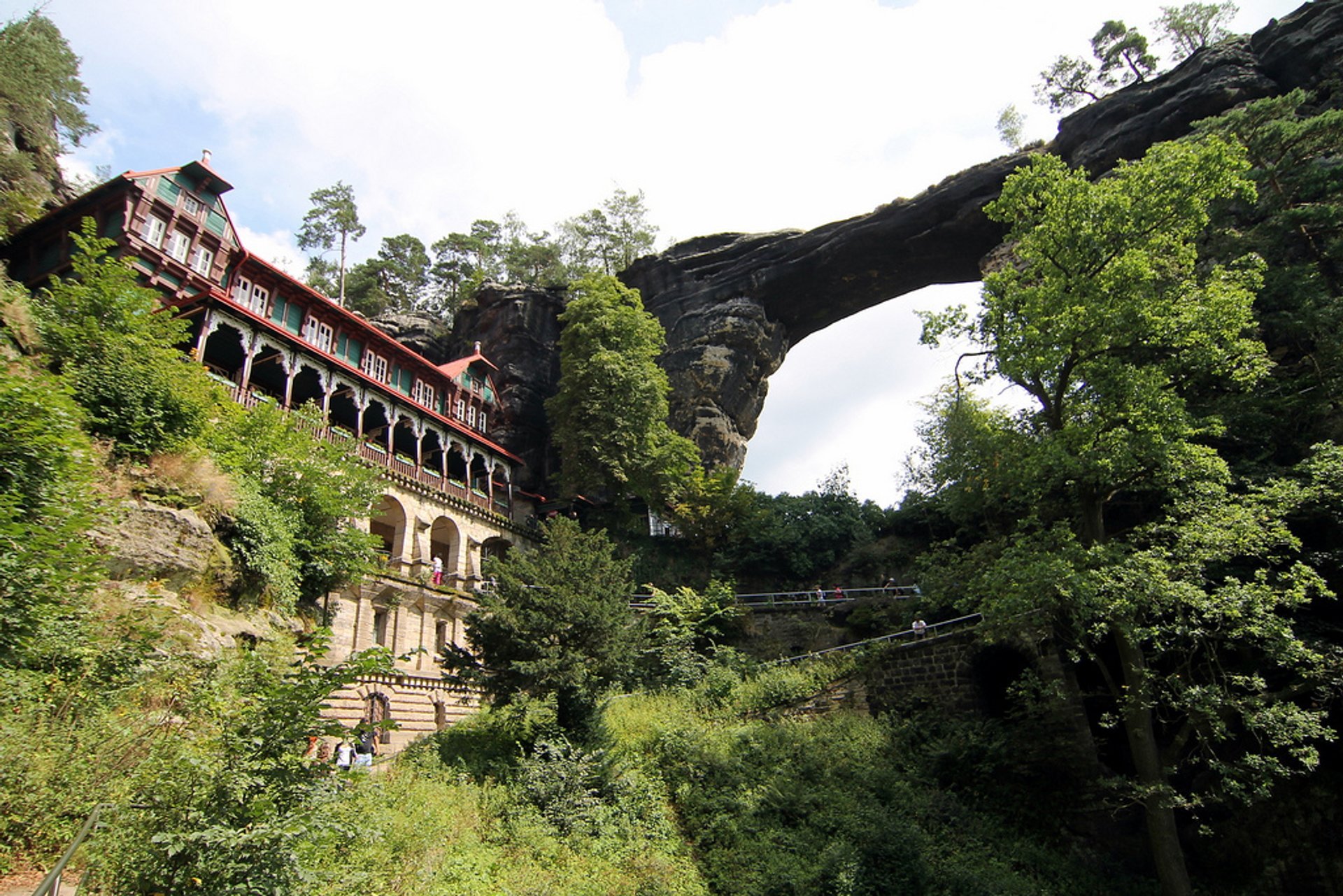 The Czech Republic is full of natural wonders—there are 38,000 km of hiking trails from Karlovy Vary in the northwest to the Ostrava River in the east. You can opt to start with a walk in Průhonice Park in Prague, one of the largest naturally landscaped parks in Europe.
Bohemian Paradise (Český ráj) is definitely on Central Europe's best hiking list. Located about 100km northeast of Prague, this national park is known for the labyrinthine rock formations of Prachovské skály and wild blooming valleys. There are plenty of signs along the trails with maps that mark paths with different colours, making it easy to navigate. The Dneboh Loop is an easy 13km hike with multiple starting points such as Dneboh. It will take about 4 hours and will give you an idea of the nature and landscape of the Bohemian Paradise.
Krkonoše National Park is a great hiking destination which also gives visitors a chance to visit the highest peak in the Czech Republic. Sněžka offers breathtaking views at a height of 1603m. Overall, the north of the Czech Republic offers great natural sites.
Bohemian Switzerland, also known as Czech Switzerland, lies on both sides of the Elbe River and looks like a fairy-tale. Its highest peak is Děčínský Sněžník at 726m.
The best time for hiking in the Czech Republic is during the warm season, which is from May to October.
Find hotels and airbnbs near Hiking (Map)