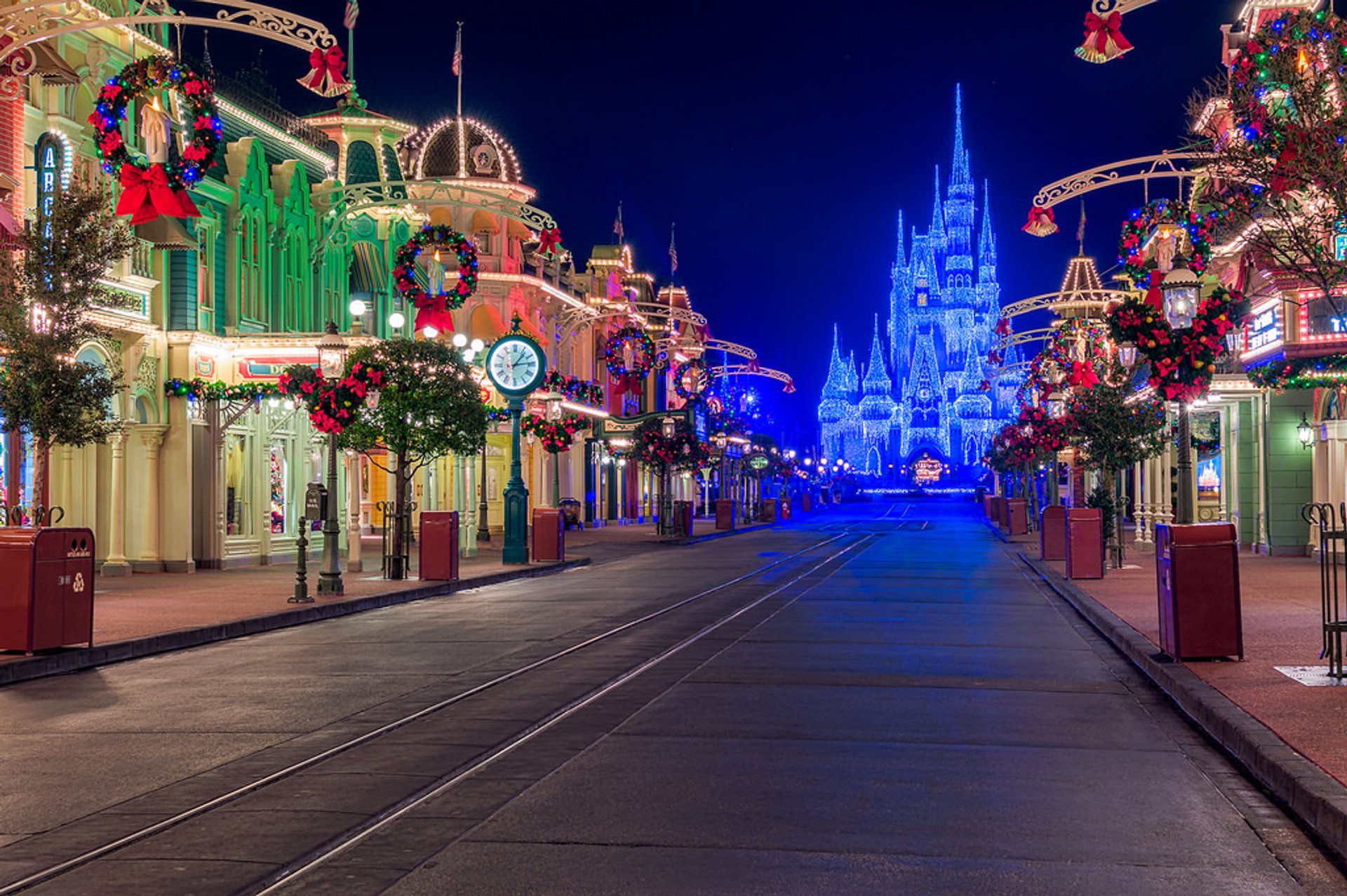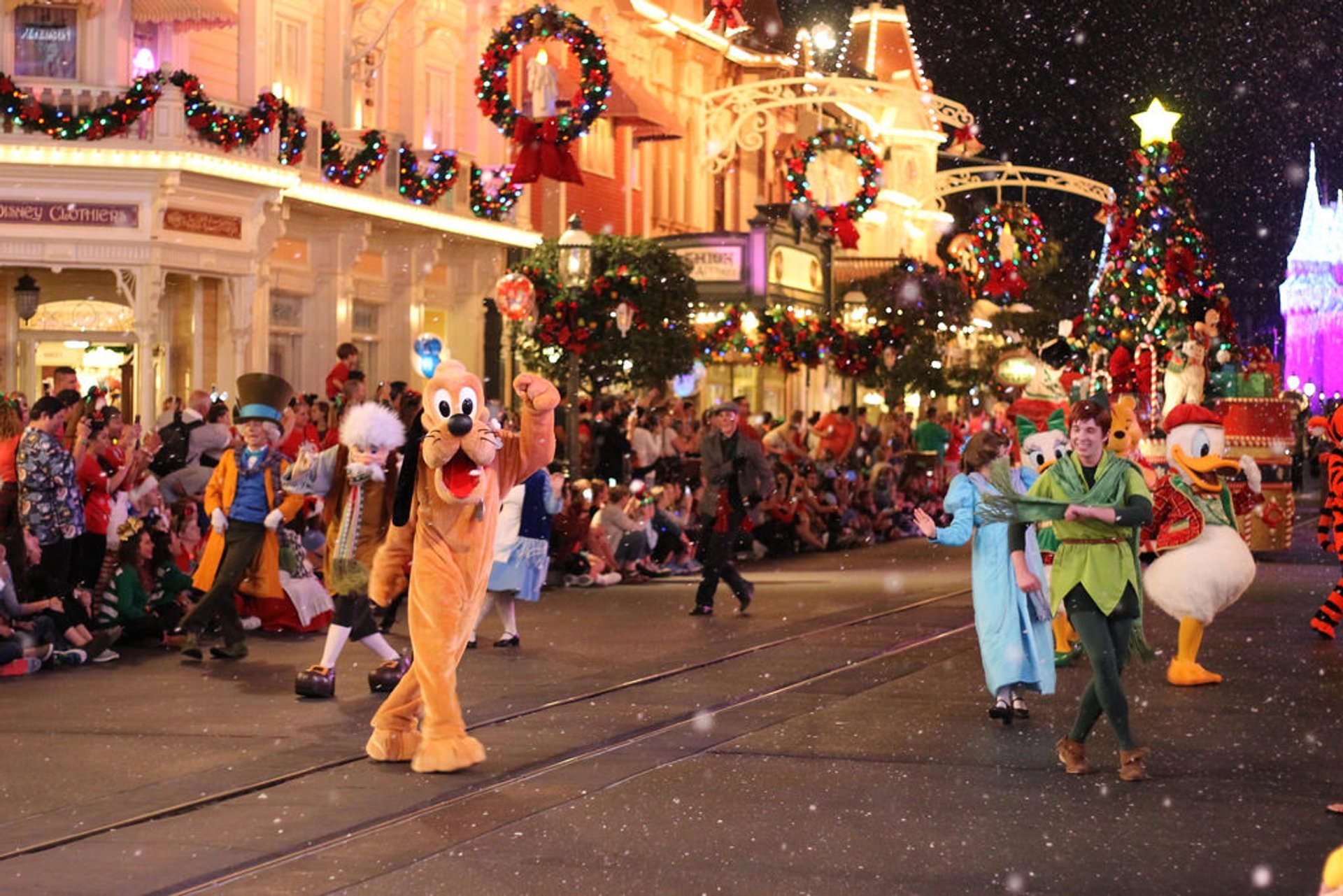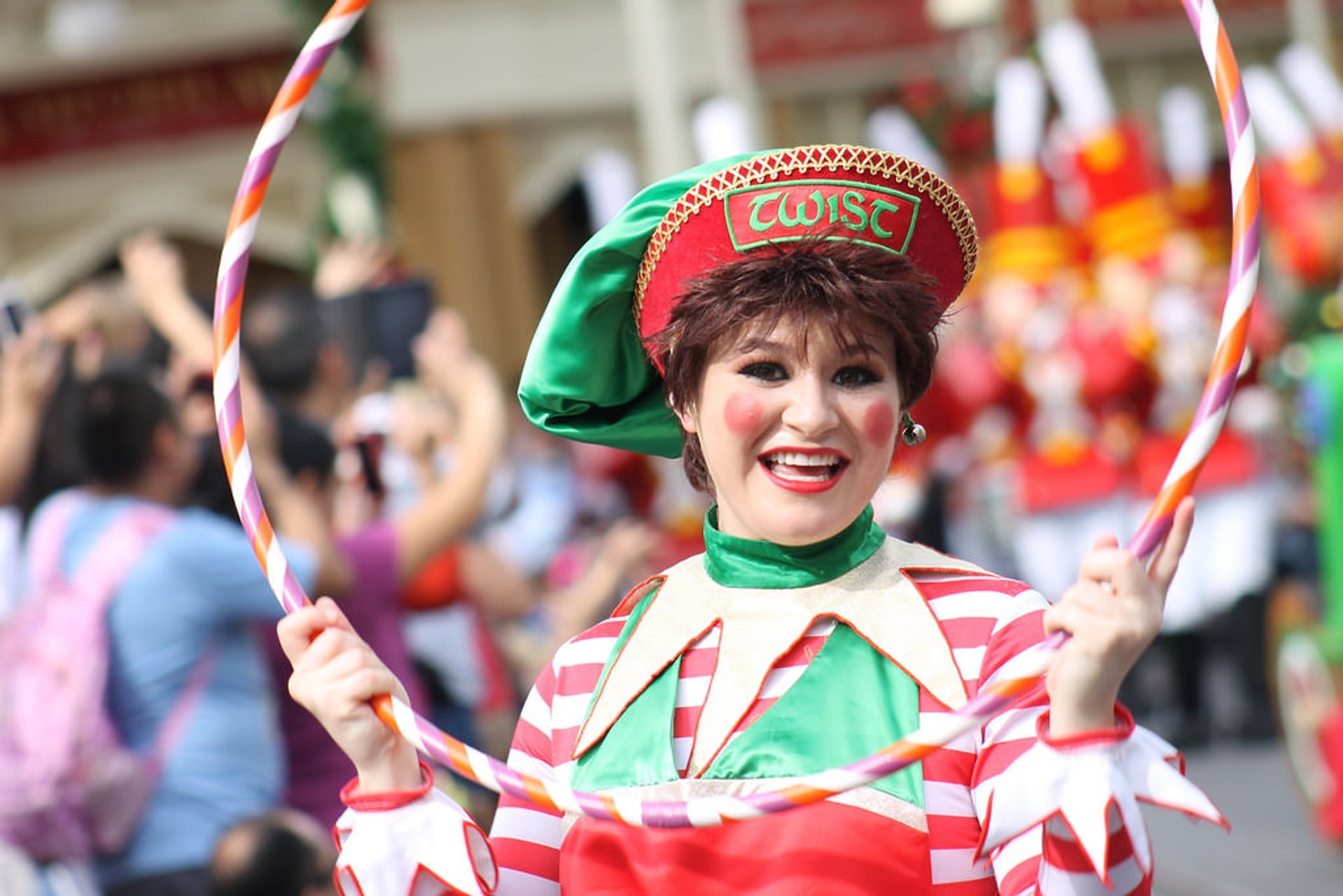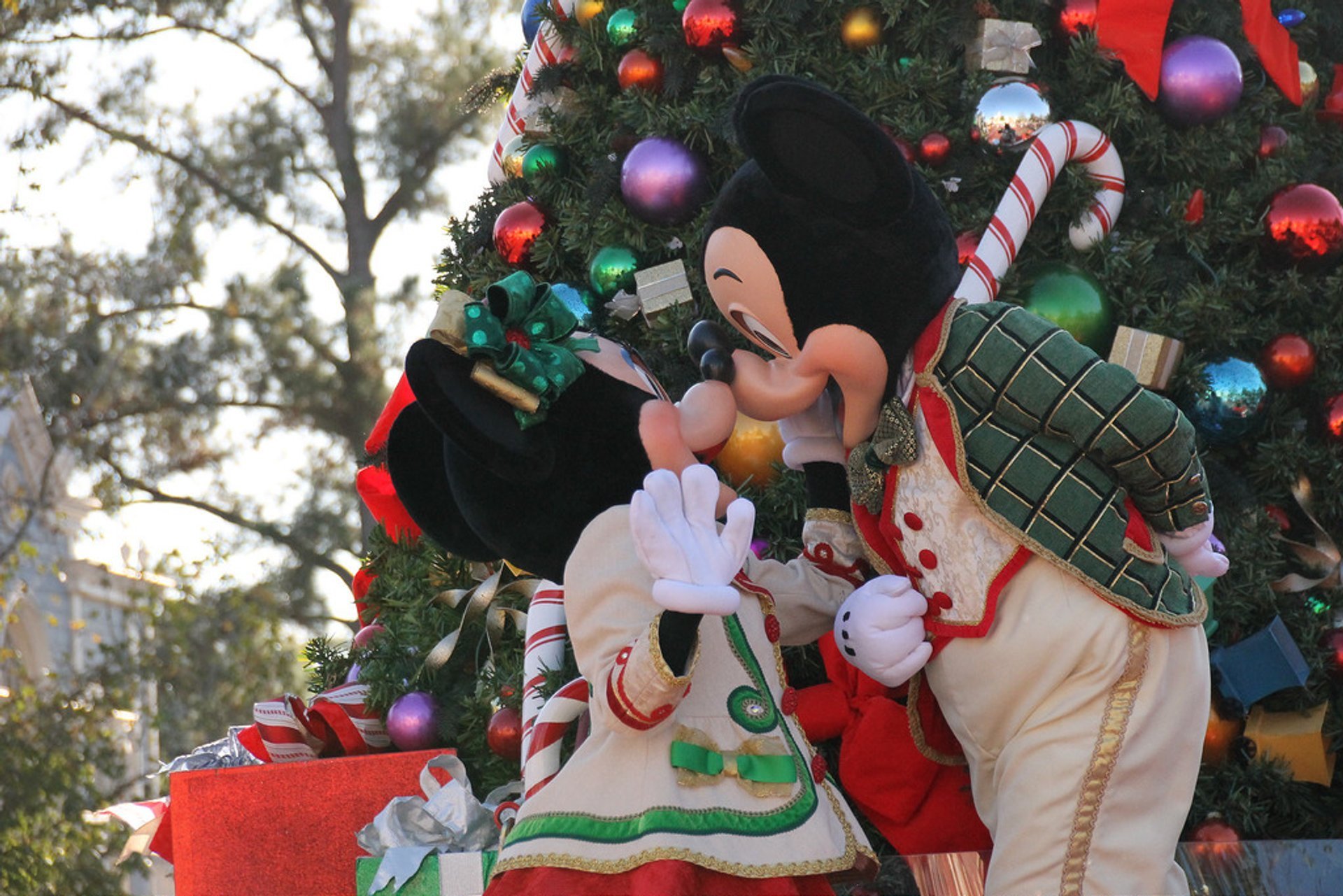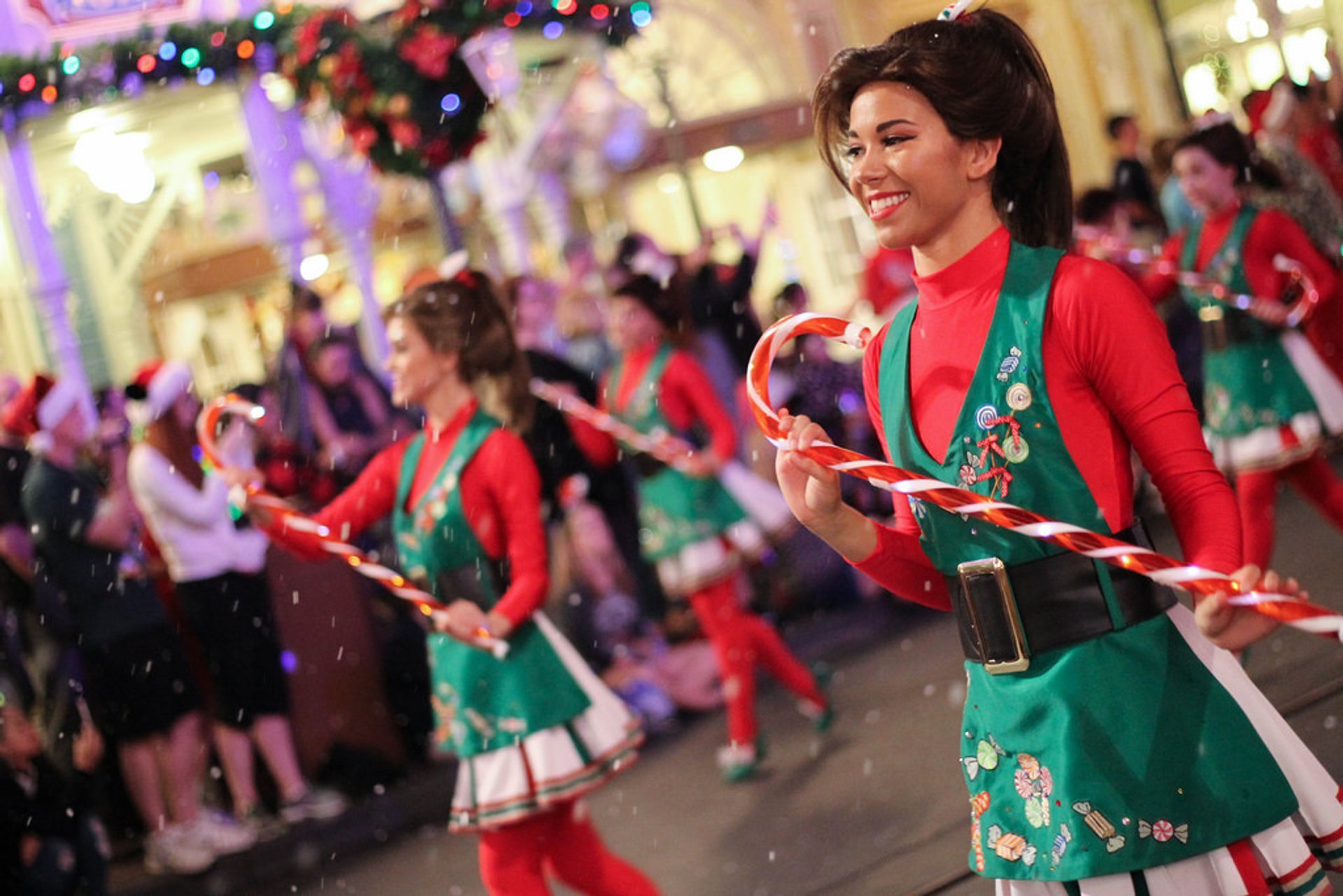 Merry Christmas at Cinderella Castle in Magic Kingdom
See accommodations nearby
Walt Disney World theme parks are always shiny and sparkly, but they take illumination to another level during the Christmas season. The most sparkling place and the center of everyone's attention is Cinderella's Castle at the Magic Kingdom, which is transformed into a Winter Wonderland of 300,000 dancing lights. Every day during the Christmas season, after sunset, the whole cast from Frozen gathers near the castle, and Elsa transforms Cinderella Castle with her magical powers.
Other holiday events include a Candlelight Processional and Mickey's Very Merry Christmas Party, a live entertainment show with spectacular fireworks and a special holiday parade. The famous Walt Disney Christmas Parade that is broadcasted on TV is usually held in mid-November.
Best time for Holiday Magic at Disney World
On Christmas Day, the Disney World parks are especially busy, and the lines are rather long. So it's best to plan your visit in late November or early December.
Walt Disney World Resort is an entertainment complex located near Orlando, opened on October 1, 1971. It is the most visited vacation resort in the world, with an attendance of over 52 million people per year. Will you be one of the lucky guests this year?
Find hotels and airbnbs near Christmas Holiday Magic at Disney World (Map)