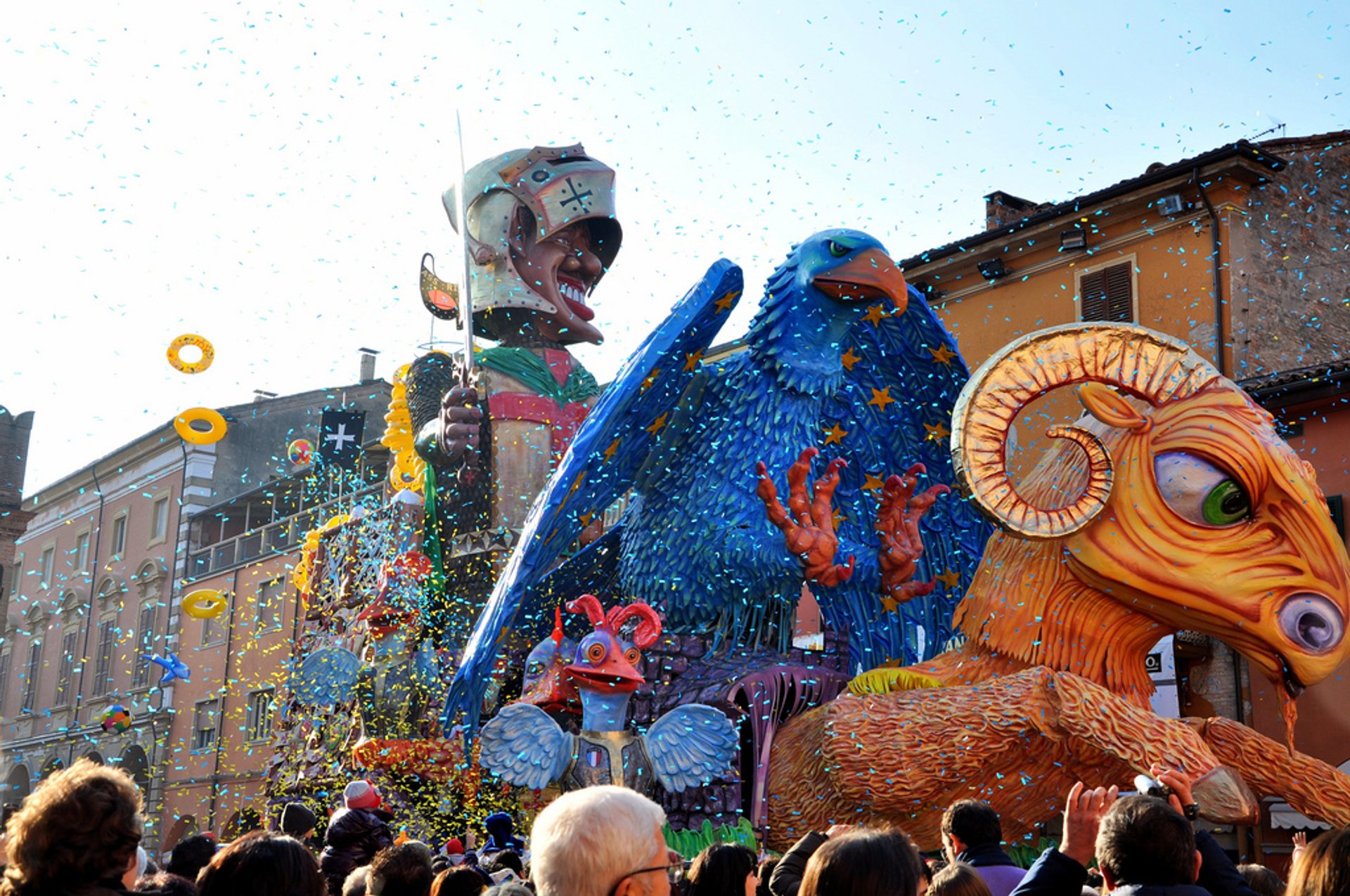 Carnivals in Italy or Carnevale is celebrated in many cities during the 40 days before Easter. The biggest party occurs before Ash Wednesday and Lent. Carnivals in Italy usually last for two to three weeks or at least one weekend before the last and most exciting day of carnival—Shrove Tuesday. The highlight of this joyous winter celebration is artistic masks and colorful parades with music and parties. Celebrated since the 1200s, Carnivals in Italy are still hugely popular and loved by not just Italians but also visitors from all over the world. The most famous Carnevale occurs in Venice, and it's also the most popular among tourists. However other cities offer no less exciting experiences of a traditional winter festival.
Viareggio in Tuscany has one of the largest Carnevale celebrations that last for several weekends. Bright parades are known for their colossal paper mâché puppets. They depict politicians, celebrities, animals and other figures. Also, huge floats get more complex and creative each year. Carnevale in Viareggio started in 1873 as a masquerade for the rich bourgeois. It is followed by masked and musical street parties that last all night called veglioni colorati.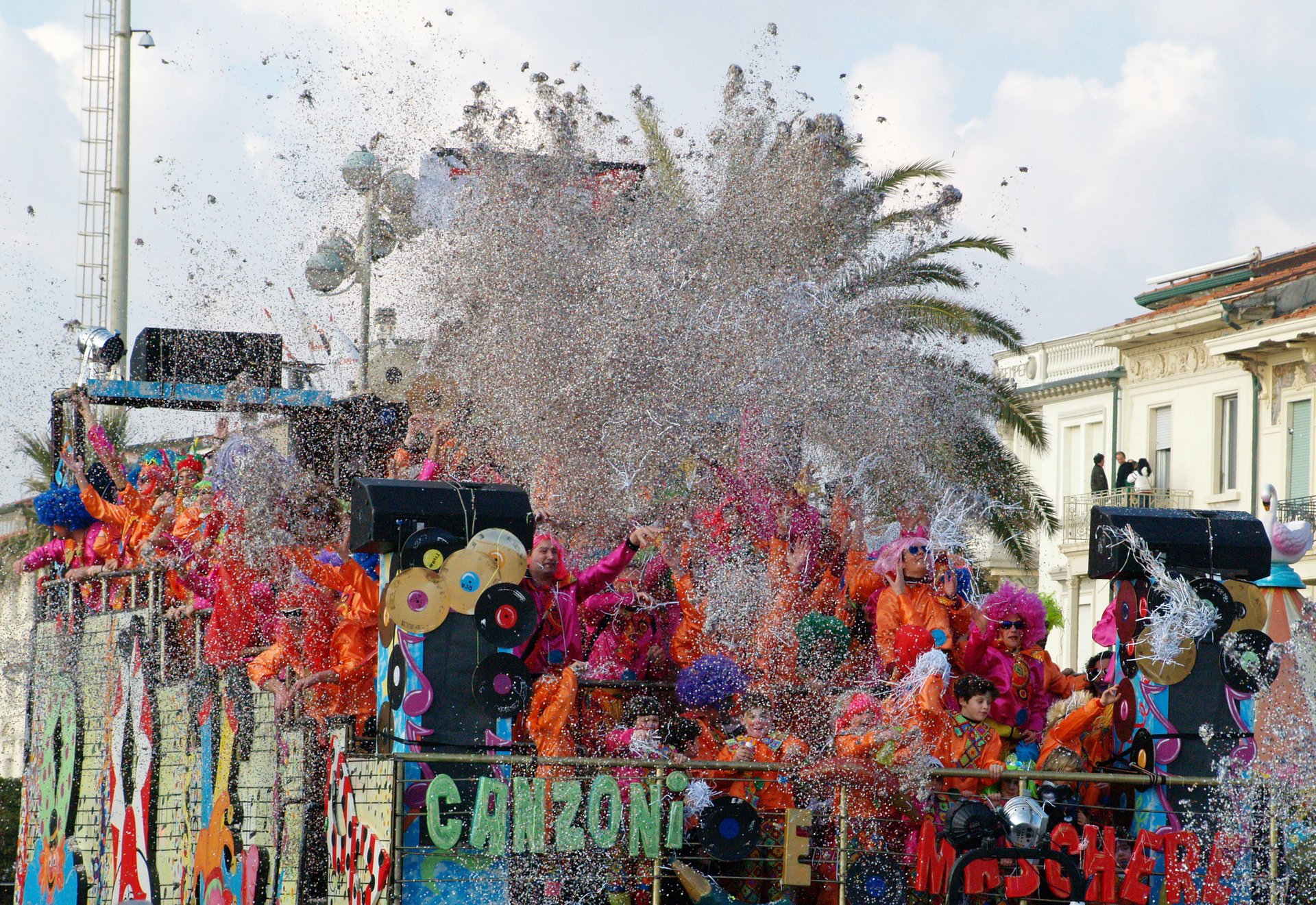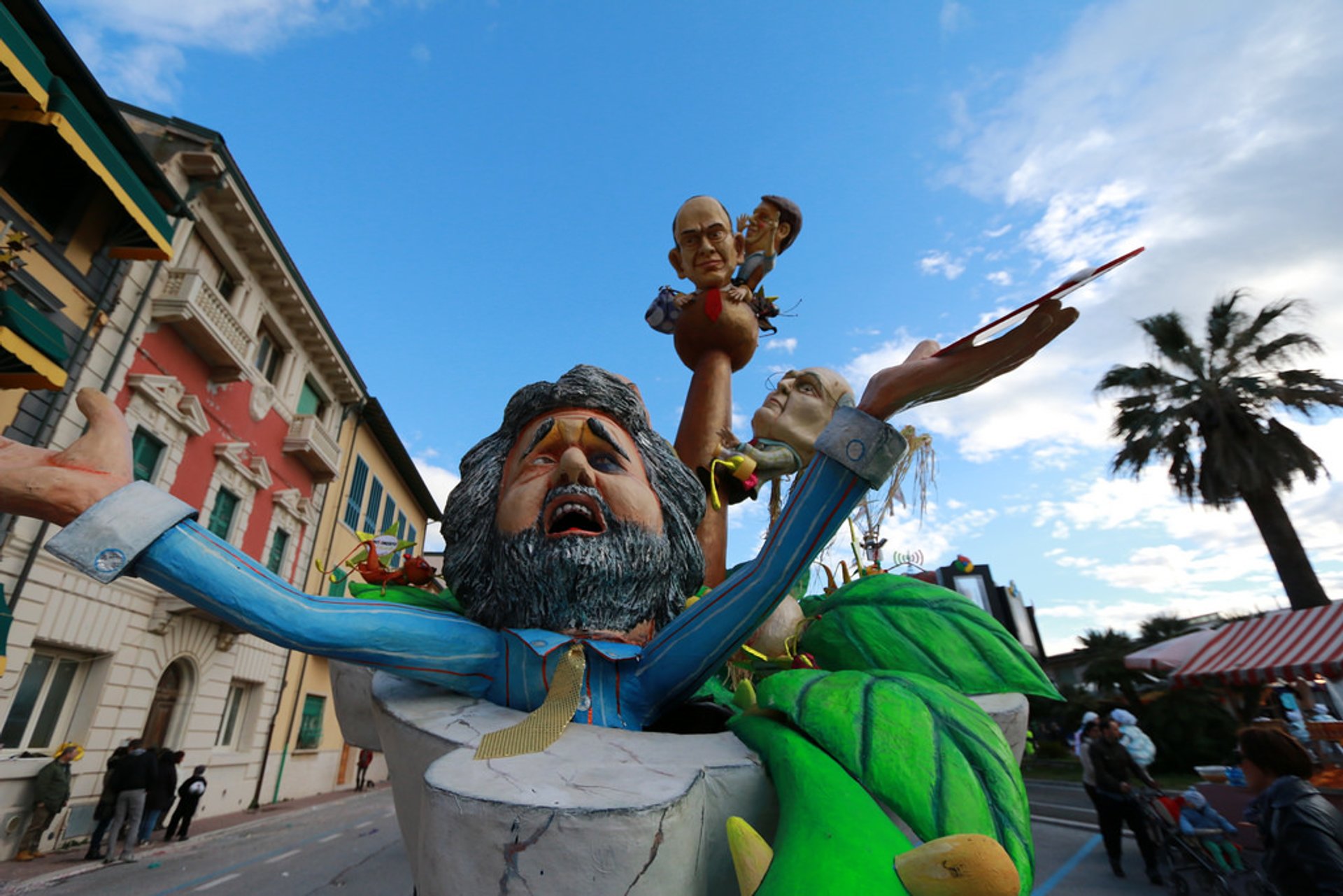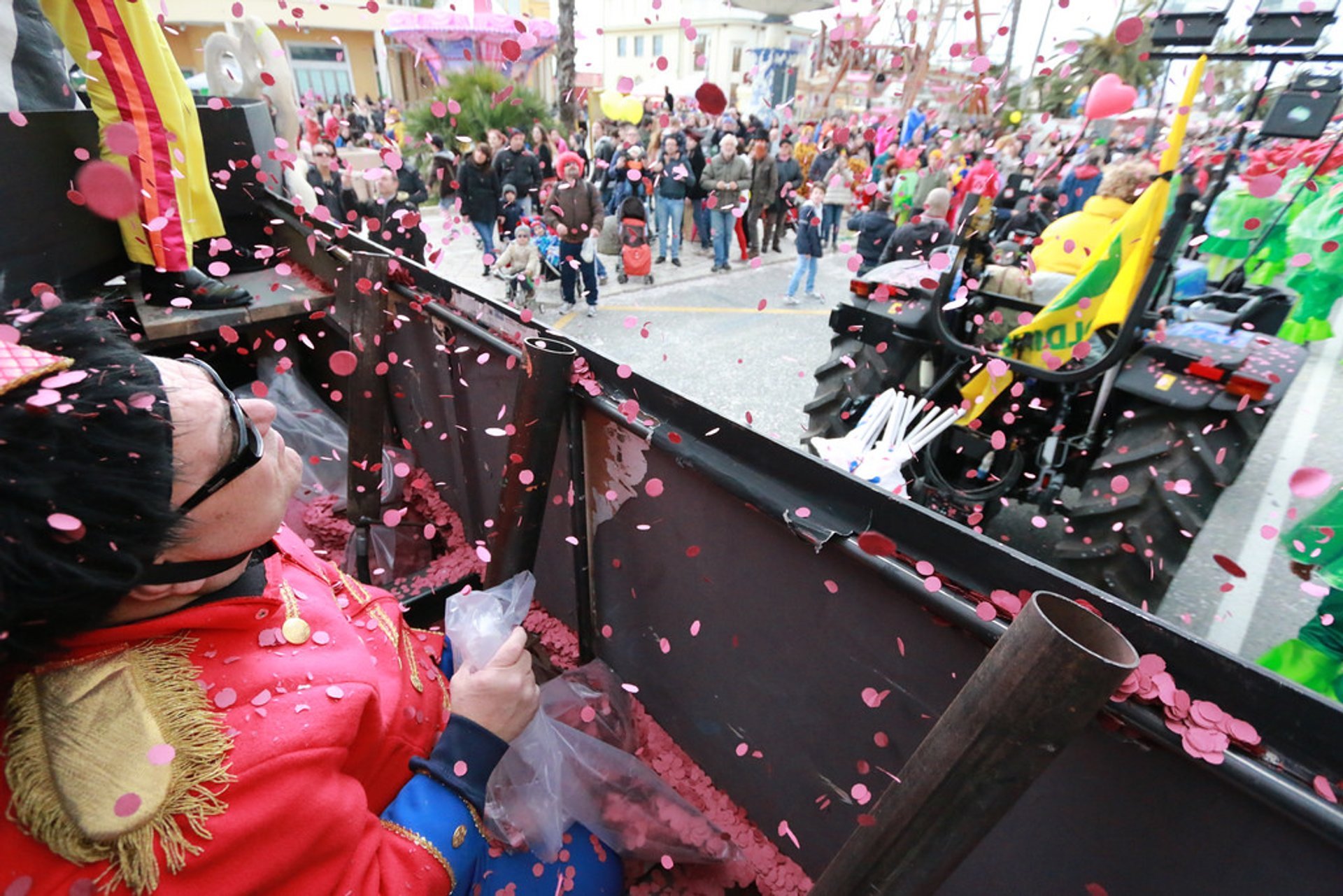 Ivrea in Piedmont also has a special Carnevale celebration. The annual colourful parade there always ends with a huge orange-throwing battle downtown. Started in1808, the Carnival of Ivrea is one of the oldest in Italy. The Battle of the Oranges revokes the battle that broke out between the residents of Ivrea and the Royal Napoleonic Troops. Therefore some participants represent Napoleonic troops. The city streets get filled with a citrus smell and orange colour. You can put on a red hat to show that you don't want to participate in the battle.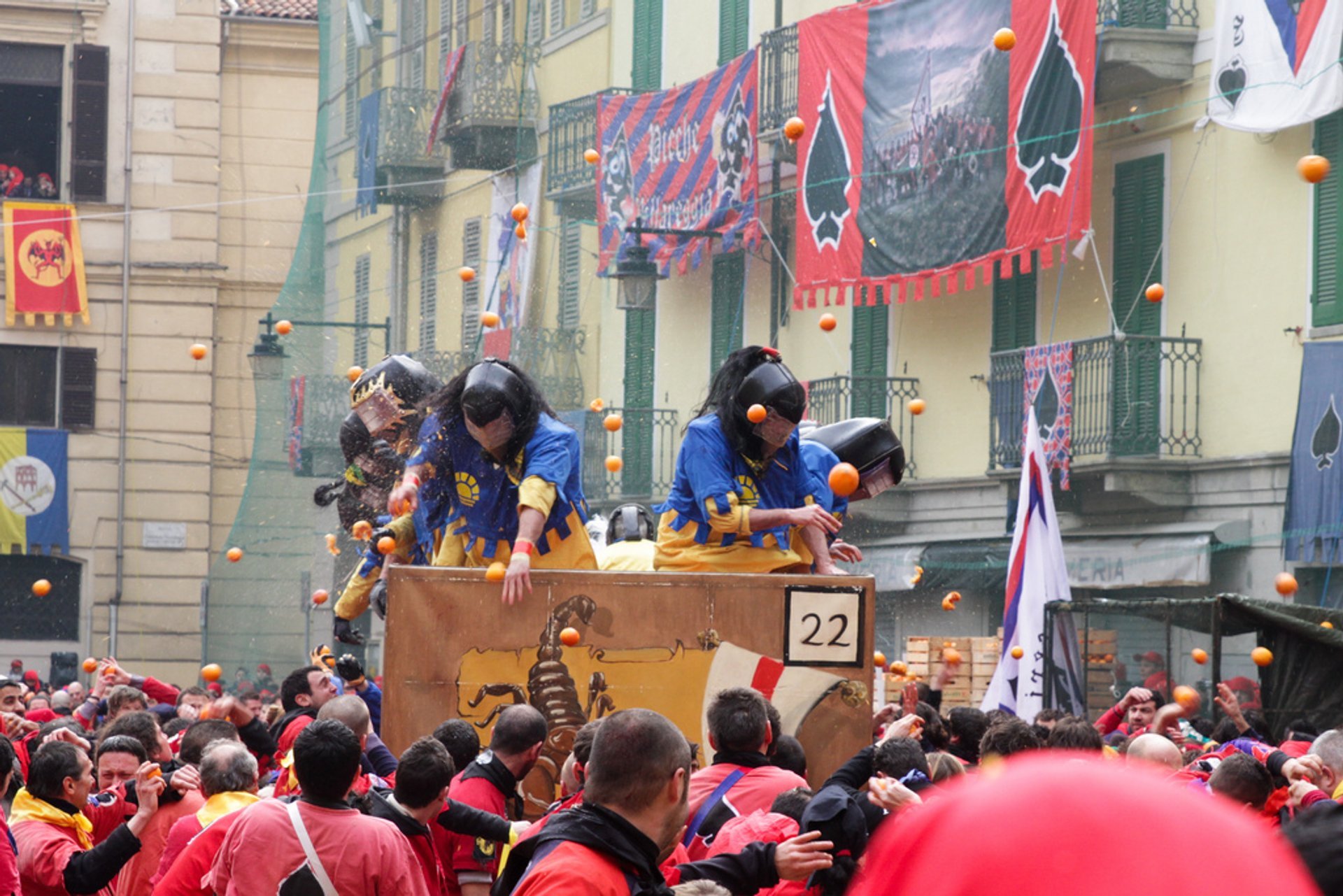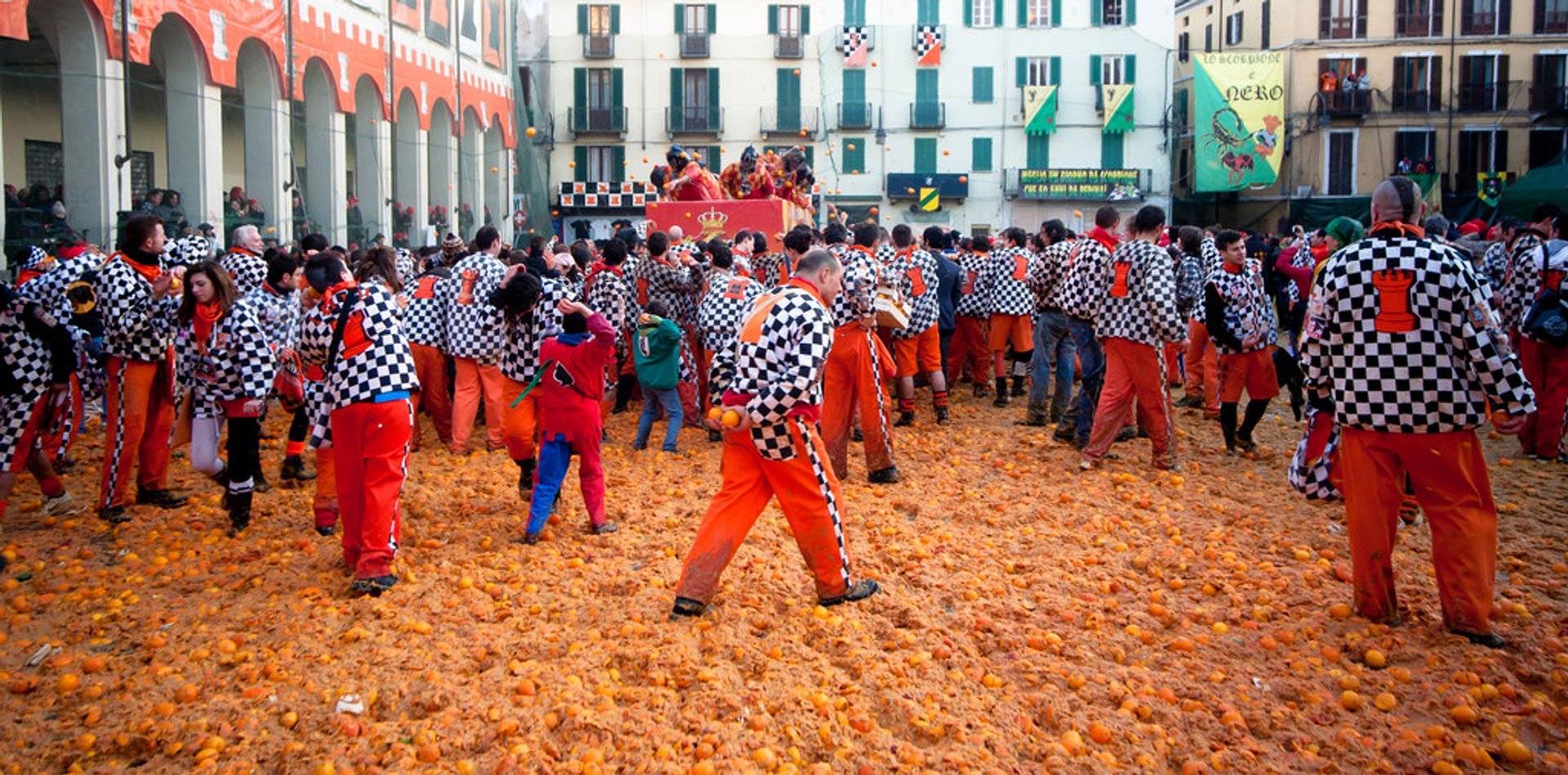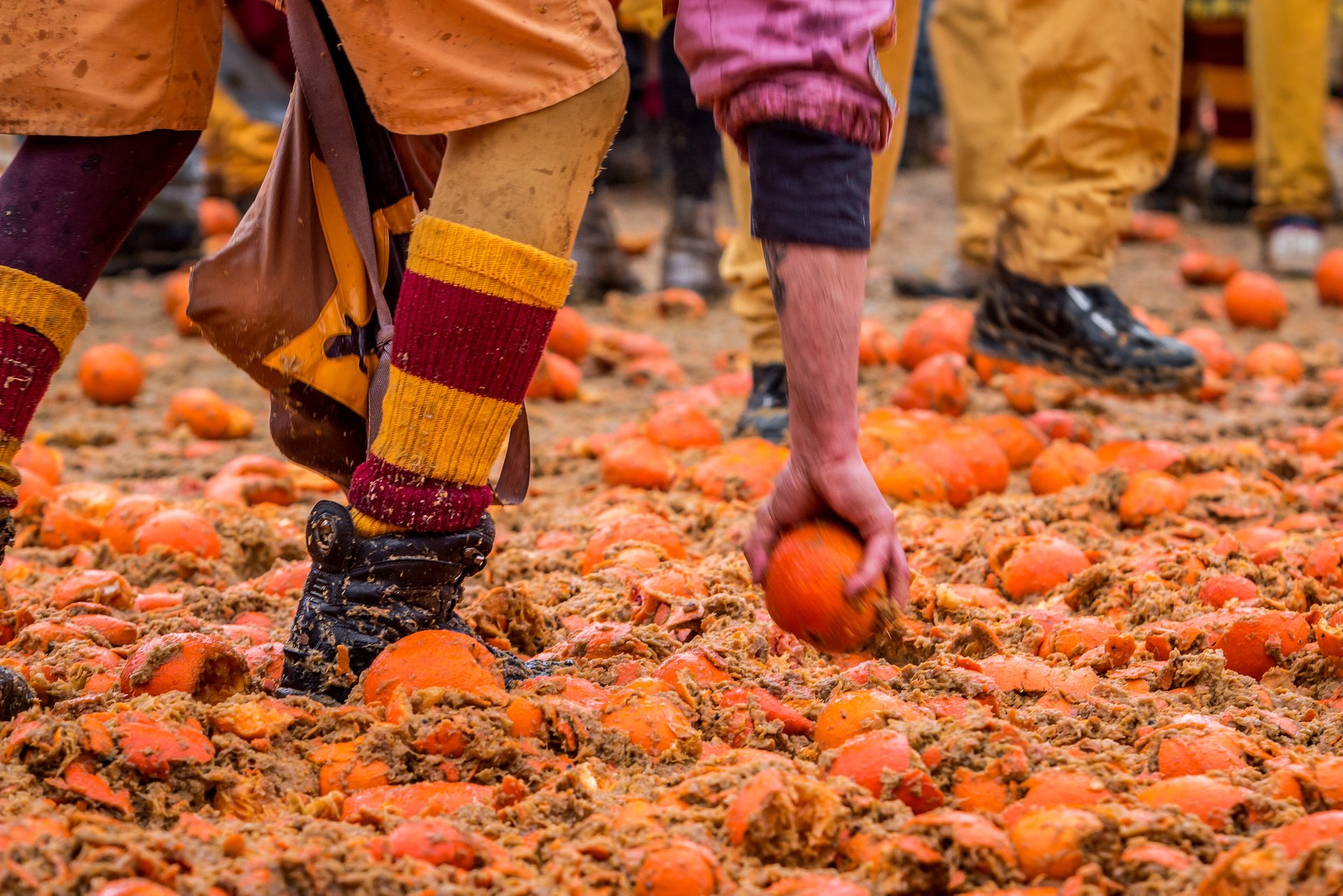 Puglia is famous for its Carnival celebrations all over Italy, especially popular is Carnevale of Putignano. It is the longest and possibly oldest celebration in the country. It starts after Christmas on December 26th and finishes on Fat Tuesday before Lent. The parades in Putignano begin in February. The carnival here dates back to 1394, being among the oldest in Europe. The town explodes with costumes, masks, and floats that parade the city streets. Also, the poets are reciting satyrical verses on the central square to entertain the crowds.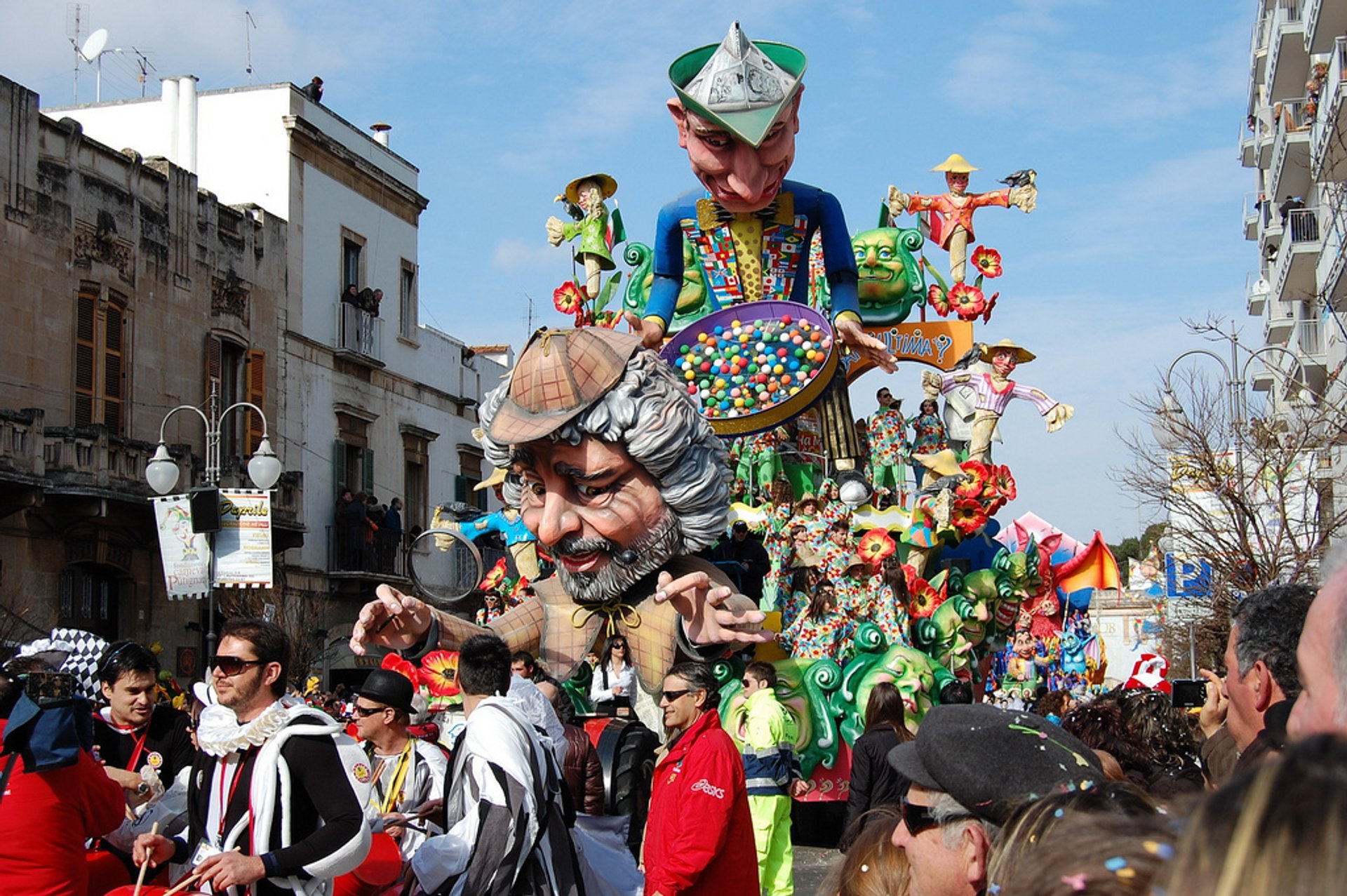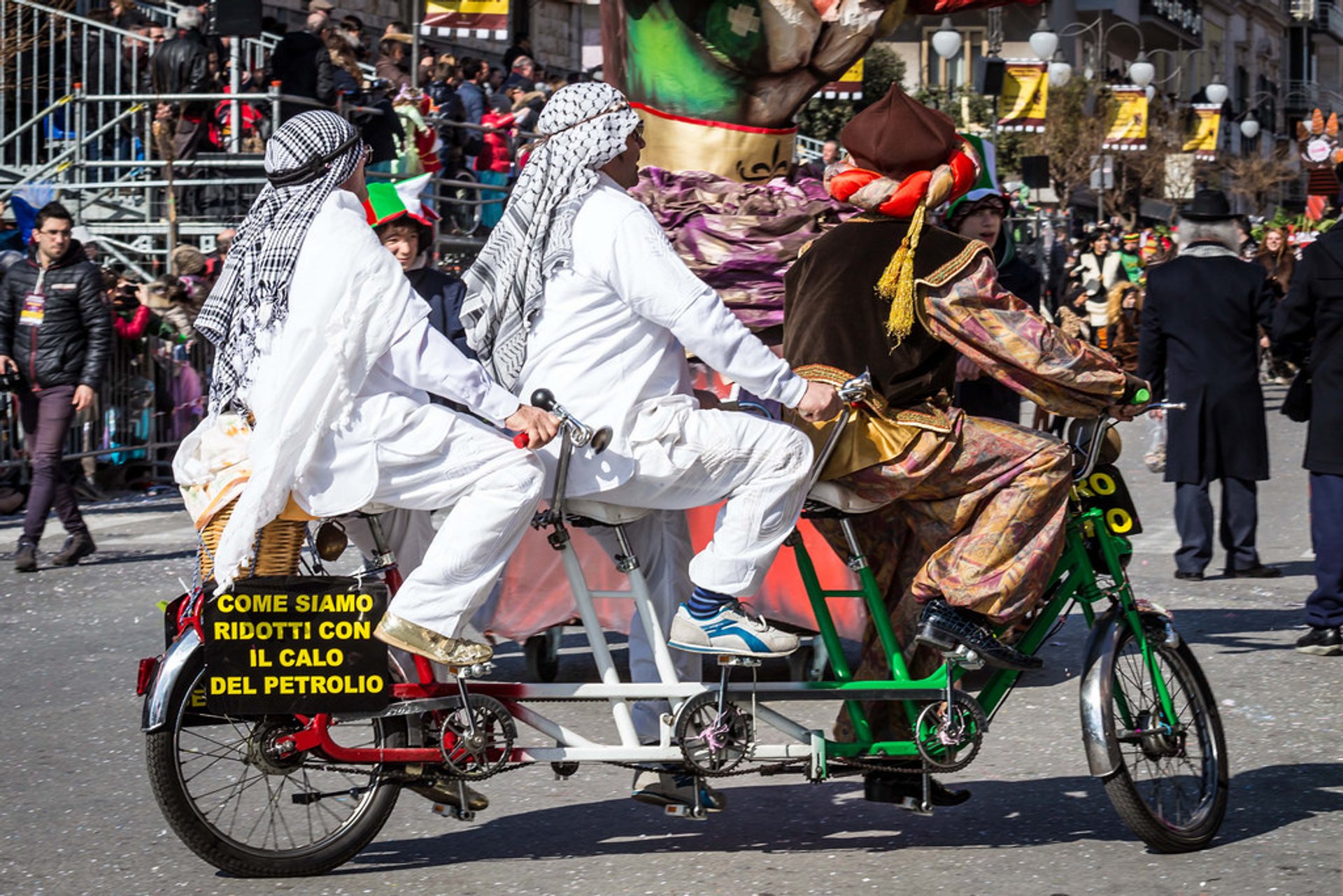 The Carnival of Cento in the Province of Ferrara has historical origins, as it was described on a fresco painted by Gian Francesco Barbieri in 1615. A local mask called "il Berlingaccio" brings the fresco to street life during the carnival. Cento Carnival is also famous for its float parades accompanied by music and dancing figures in masks, while inflatable and plush objects called gettito are launched into the skies. This Carnival runs for five Sundays before Lent.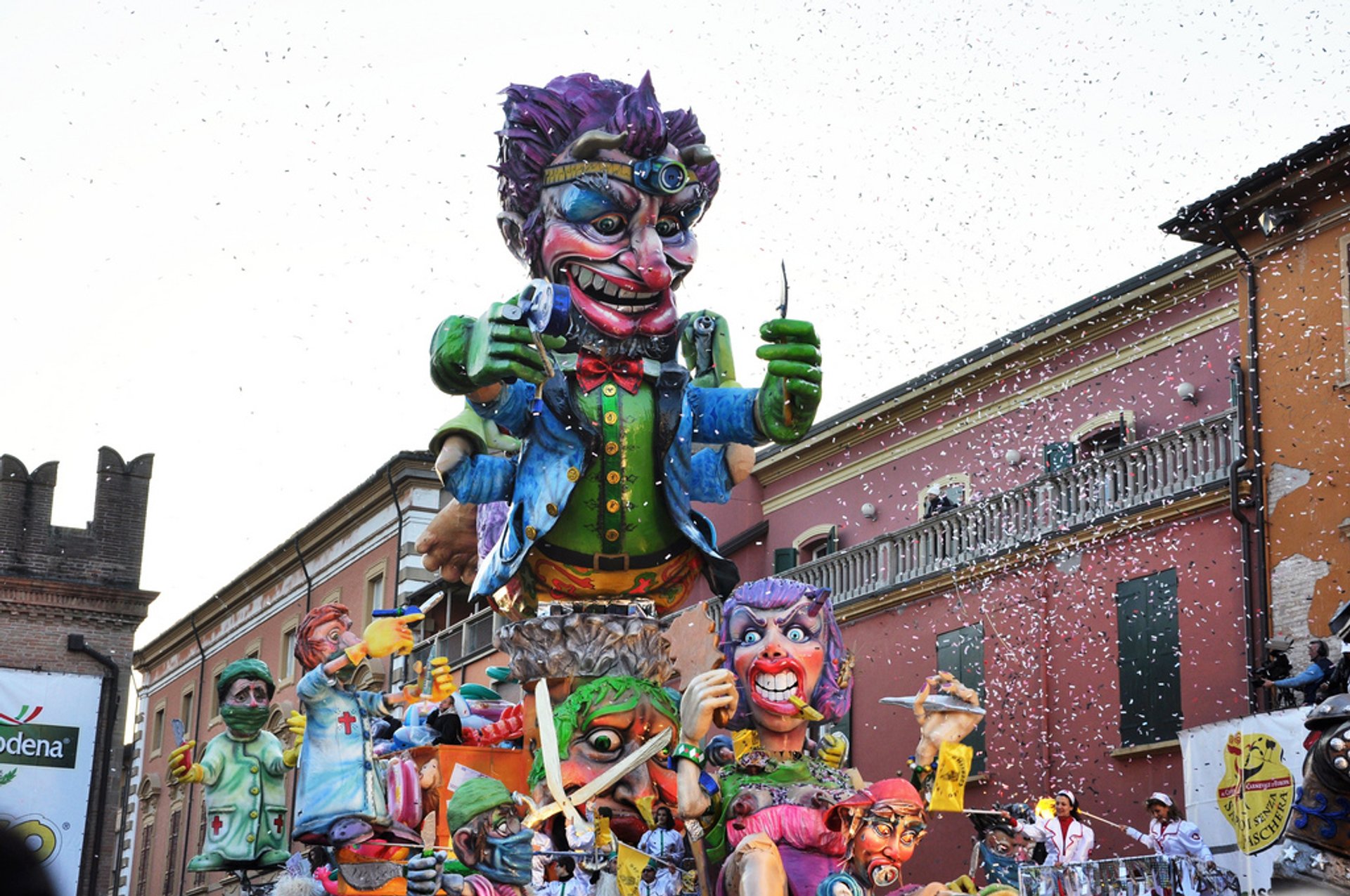 Acireale's Carnevale in Sicily is considered one of the most beautiful in Italy. The baroque historical centre gets filled with paper mâché floats, and great flower floats that showcase characters and images made only with flowers.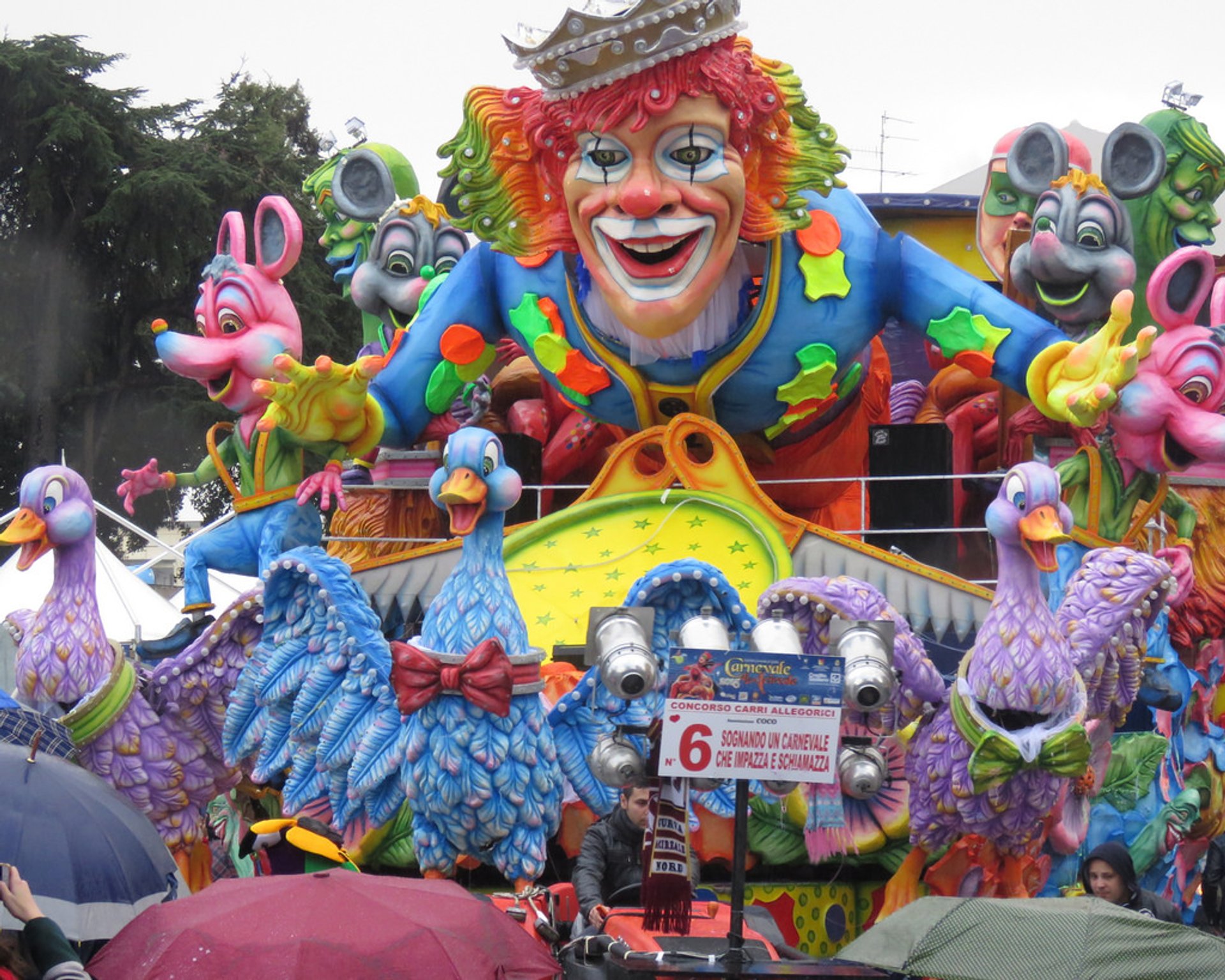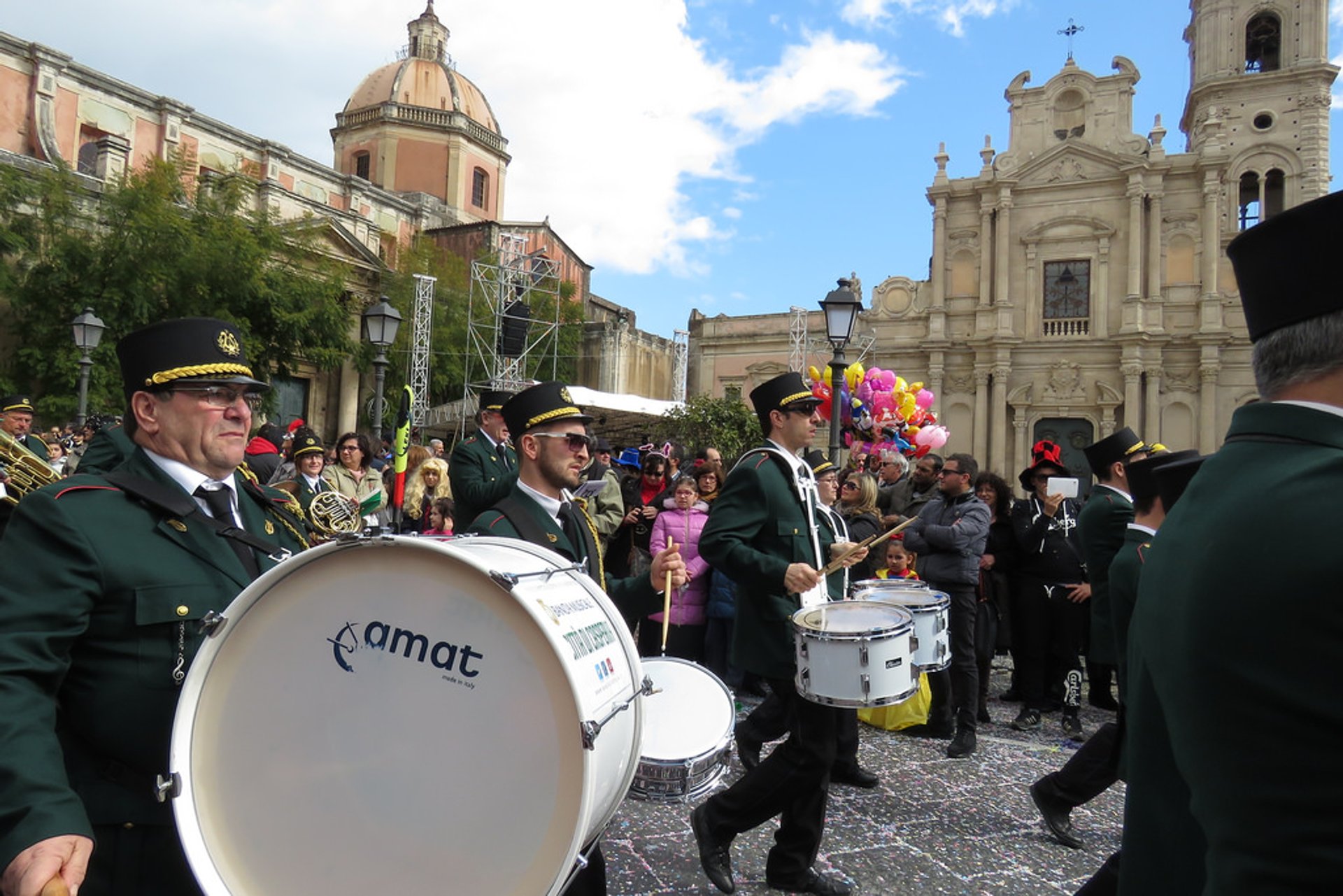 Carnival (Carnevale) Featured in