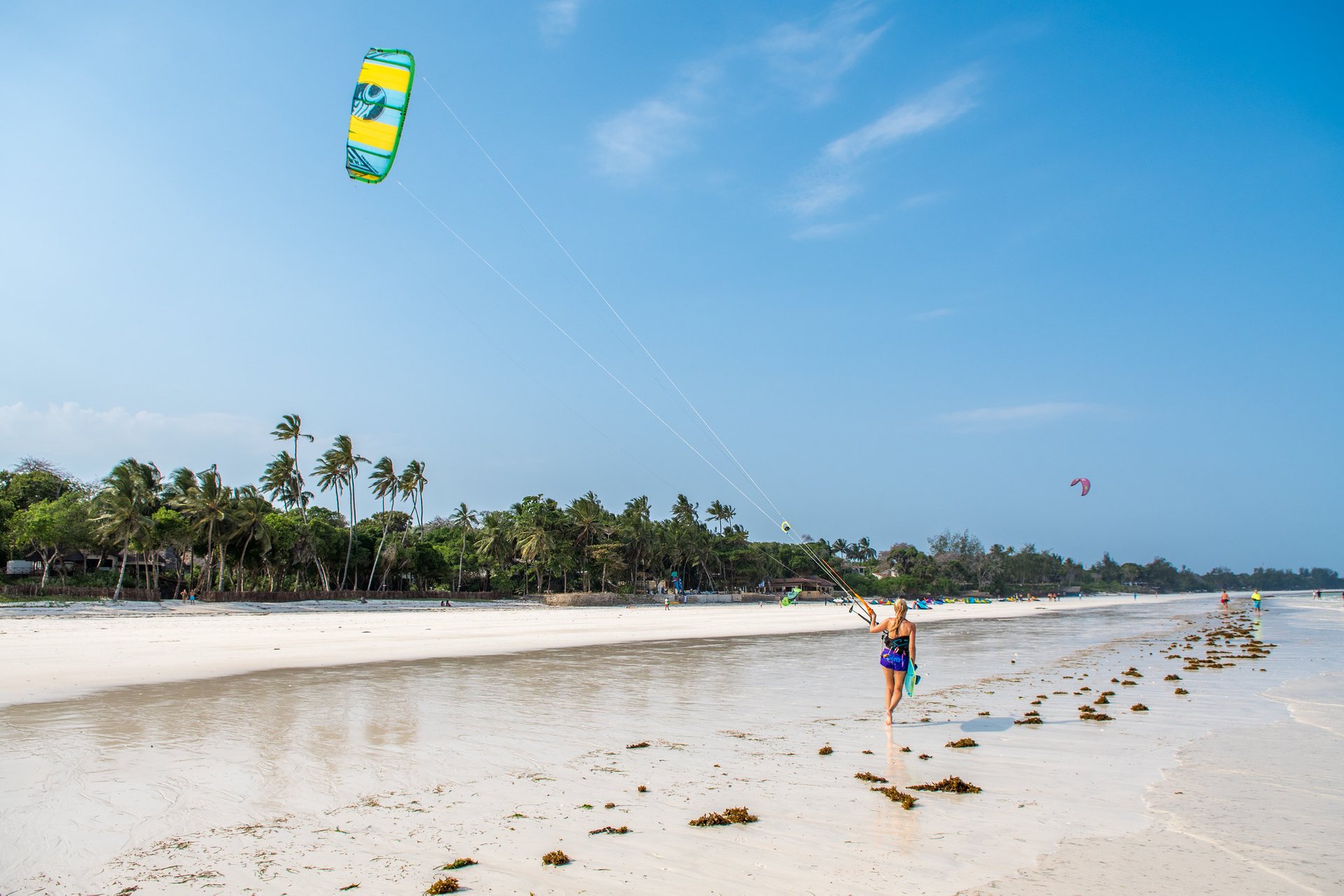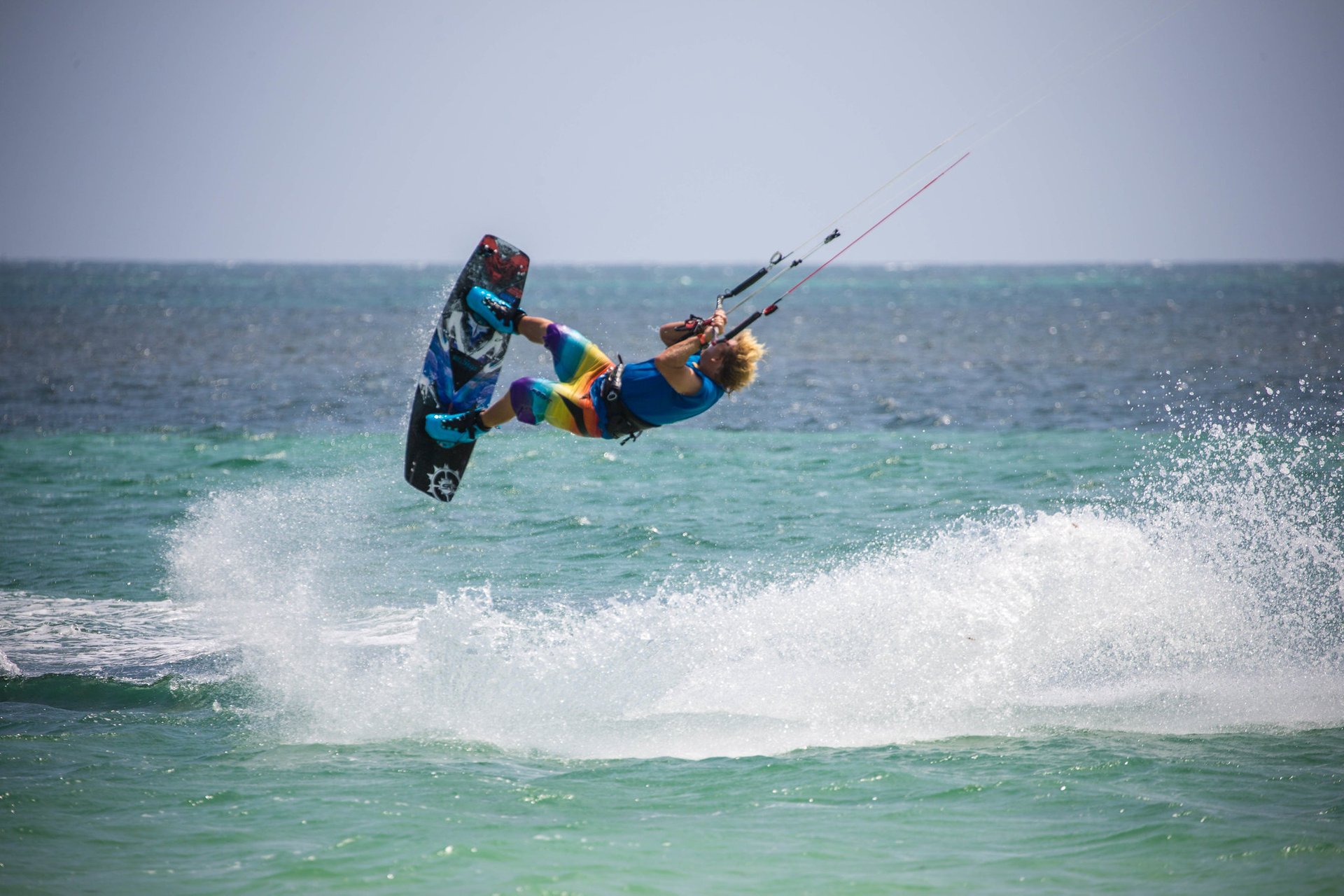 See accommodations nearby
Kenya is not just about safari and hiking. It's an excellent destination for kitesurfers and windsurfers that offers plenty of spots with various conditions from Mombasa to Lamu. Kenyan coast features a reef in about 1 km from the shore. It creates flat and sheltered waters that are ideal for both kitesurfers and windsurfers. Nyali Beach and Diani Beach are some of the most popular of them, attracting a diverse international crowd. The wind blows the strongest from July to September (60%-80% windy days). December to February/early March is another good period of guaranteed strong winds and big waves.
Diani Beach, located on the Indian Ocean coast, 30 km (19 mi) south of Mombasa, is one of the most attractive spots for kitesurfers. A designated kite beach Kenyaways has three kite center bases, kite schools, rentals, and perfect turquoise flat water for a smooth start. Reliable trade winds are predictable, and there is a vast white sand beach. Other locations include Malindi Bay and Watamu Beach, offering water sports amenities and kiting for advanced levels.
For windsurfers, Mombasa area offers facilities on Diani Beach and Nyali Beach that are good for beginners, with side-shore winds over flat water. If it gets too crowded, Shanzu Beach to the north is a much more isolated place. Malindi Bay and Watamu Beach suit more advanced windsurfers since it's not sheltered by reef and has bigger waves.
Find hotels and airbnbs near Kitesurfing & Windsurfing (Map)