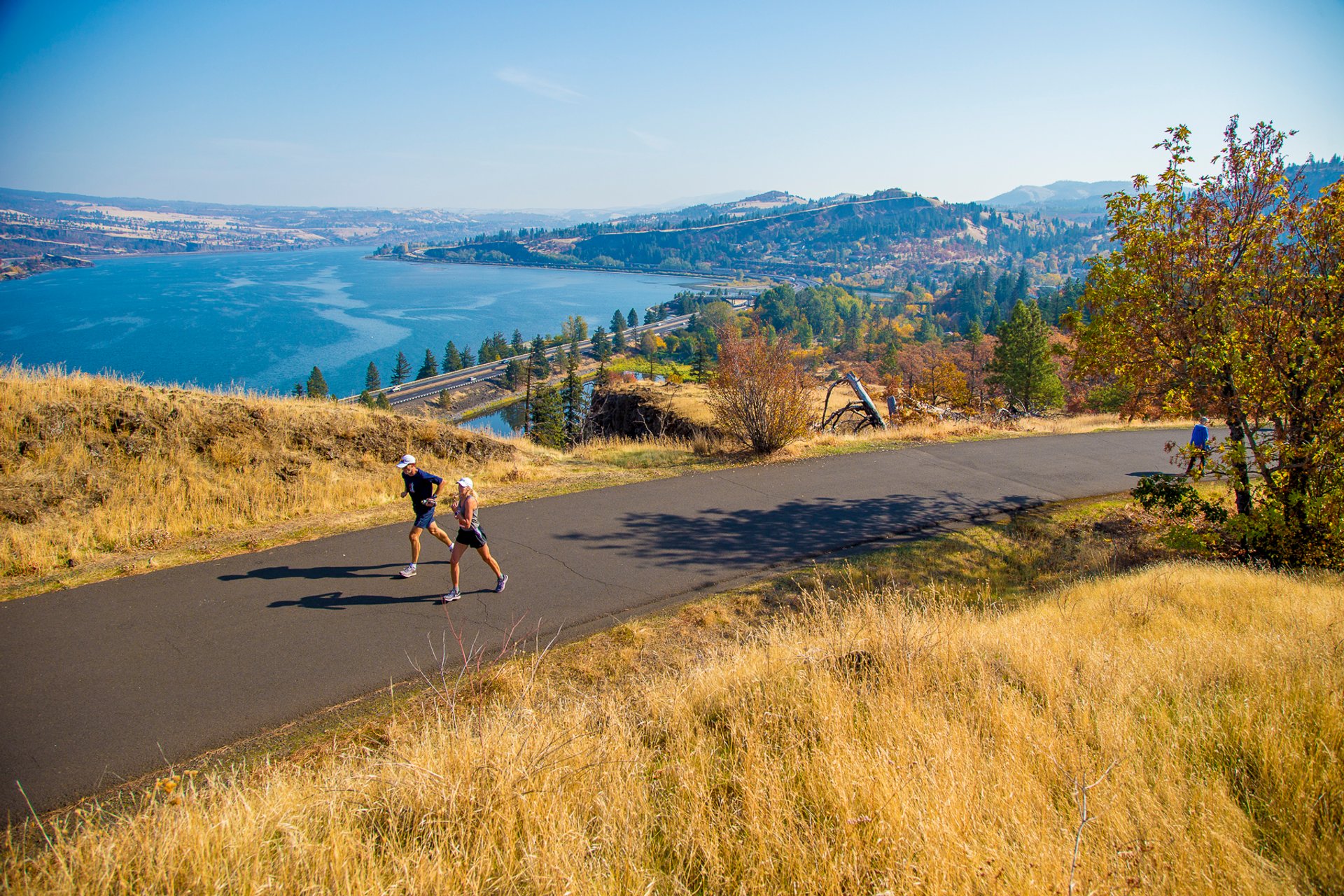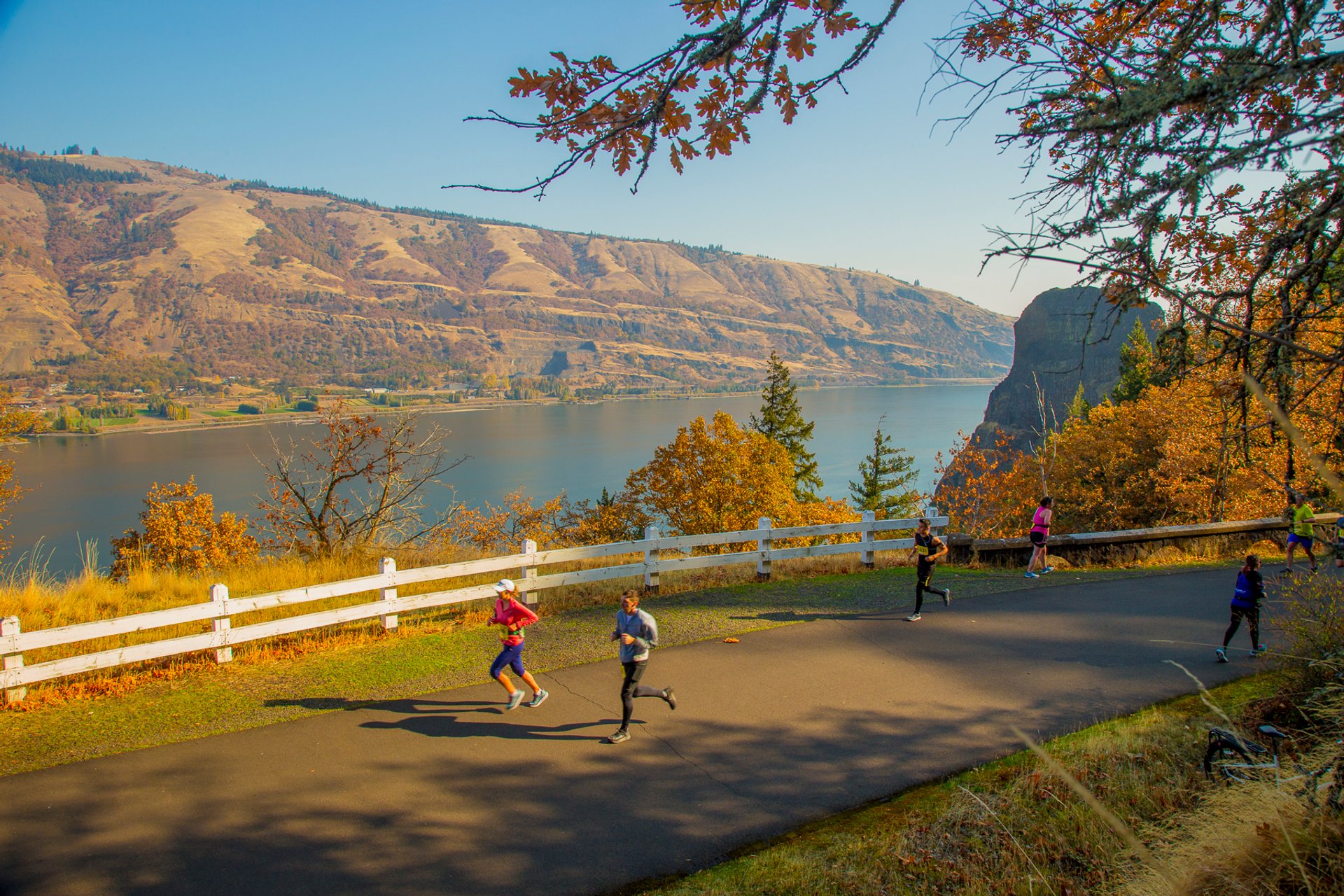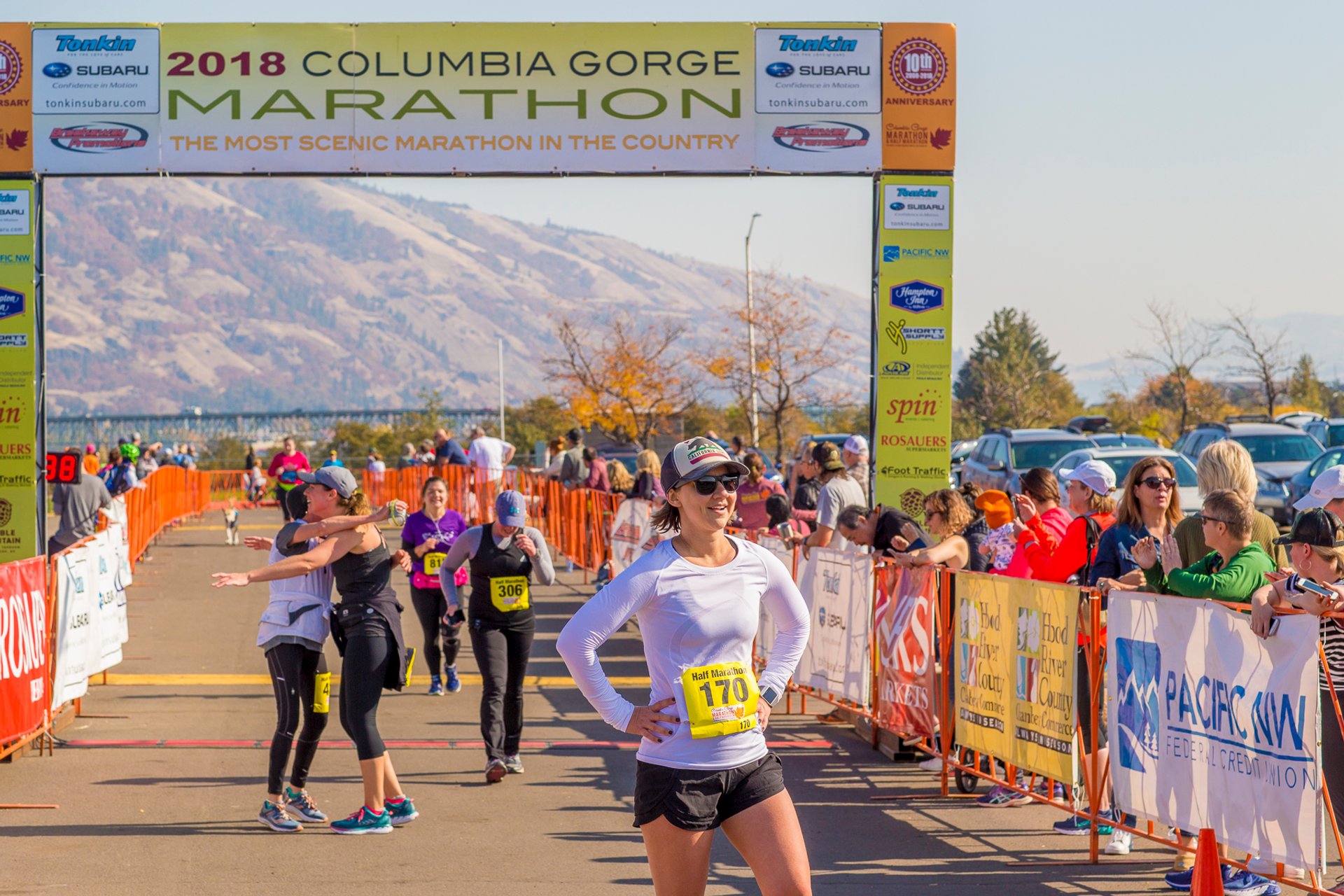 ©
Columbia Gorge Marathon
See accommodations nearby
Columbia River Gorge is a scenic stretch of river located on the border between the states of Oregon and Washington. The favorite outdoor playground for water sports and camping of the Northwest is also a perfect setting for the Columbia Gorge Marathon.
The scenic race starts at Mark O. Hatfield West Trail Head and finishes on the Hood River Event Site, about an hour drive from Portland. The route offers stunning views of Mount Hood and other spectacular natural sites. Runners pass wineries, fruit orchards, waterfalls and mountain creeks. From the start line in Hood River, the course travels along the Historic Columbia River Highway State Trail for about 16 km (10 mi). Part of it was built about 100 years ago. When runners reach the town of Mosier, the course turns around, and runners head back to where they started. Rowena Crest Viewpoint here boasts incredible views over the Columbia River Gorge. The turnaround point is also the steepest spot of the course.
Hood River businesses put extra effort to provide a great running and supporting experience to participants and their friends and families. From about 11 am through afternoon Finish Line Festivities offer food for participants like soup, fresh fruit, and hot apple cider, free massage, and complimentary beer. At 2 pm the Marathon awards ceremony greets the strongest and fastest.
The race also offers half marathon and a half marathon relay option for two-person teams. There are about 1,500 runners in the marathon and half marathon races combined. Keep in mind that there is no parking at the start as it's only a drop-off spot. Shuttle buses will pick up people from the finish line to the starting point at the Mark O. Hatfield Trailhead.
Find hotels and airbnbs near Columbia Gorge Marathon (Map)