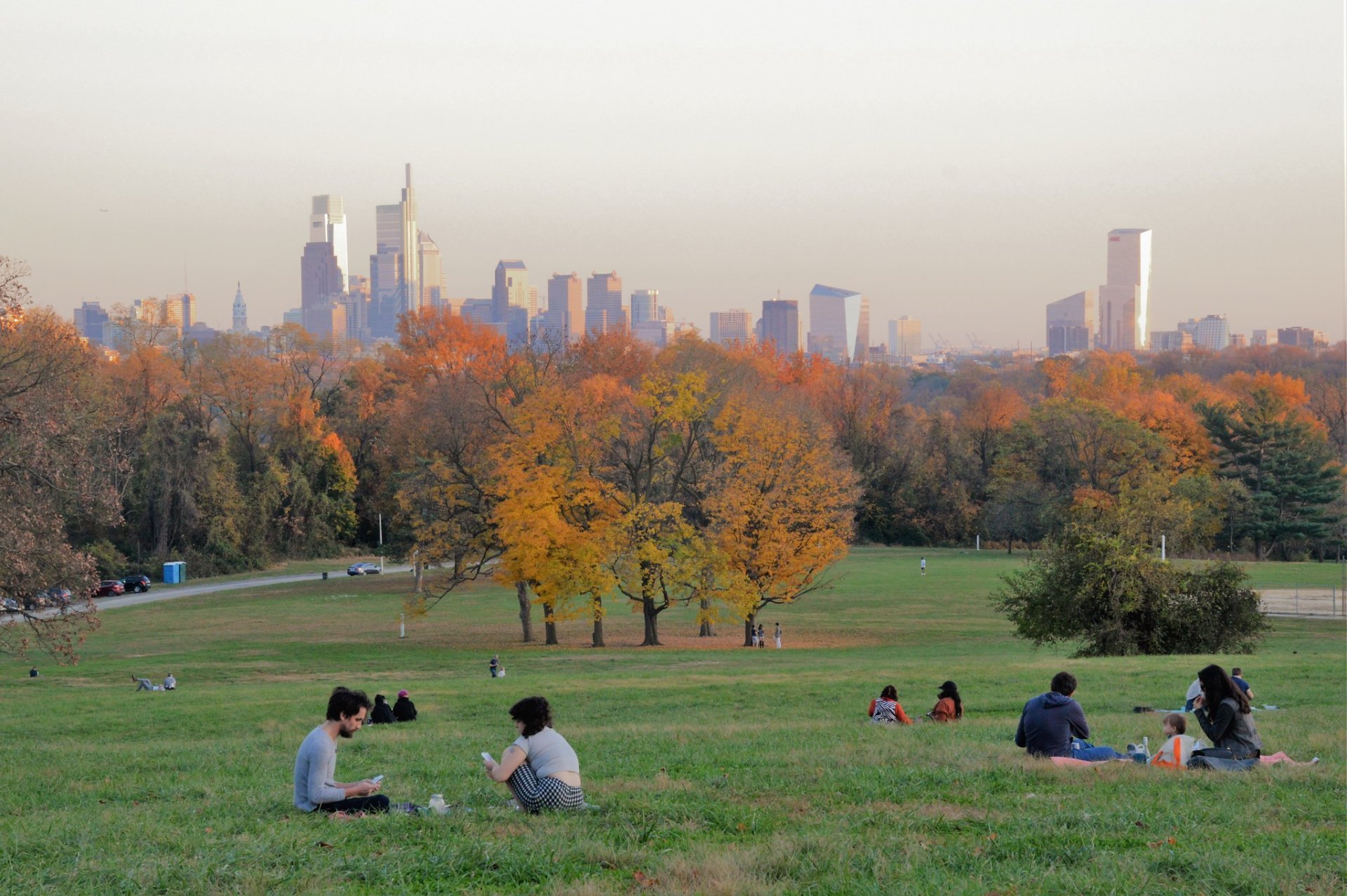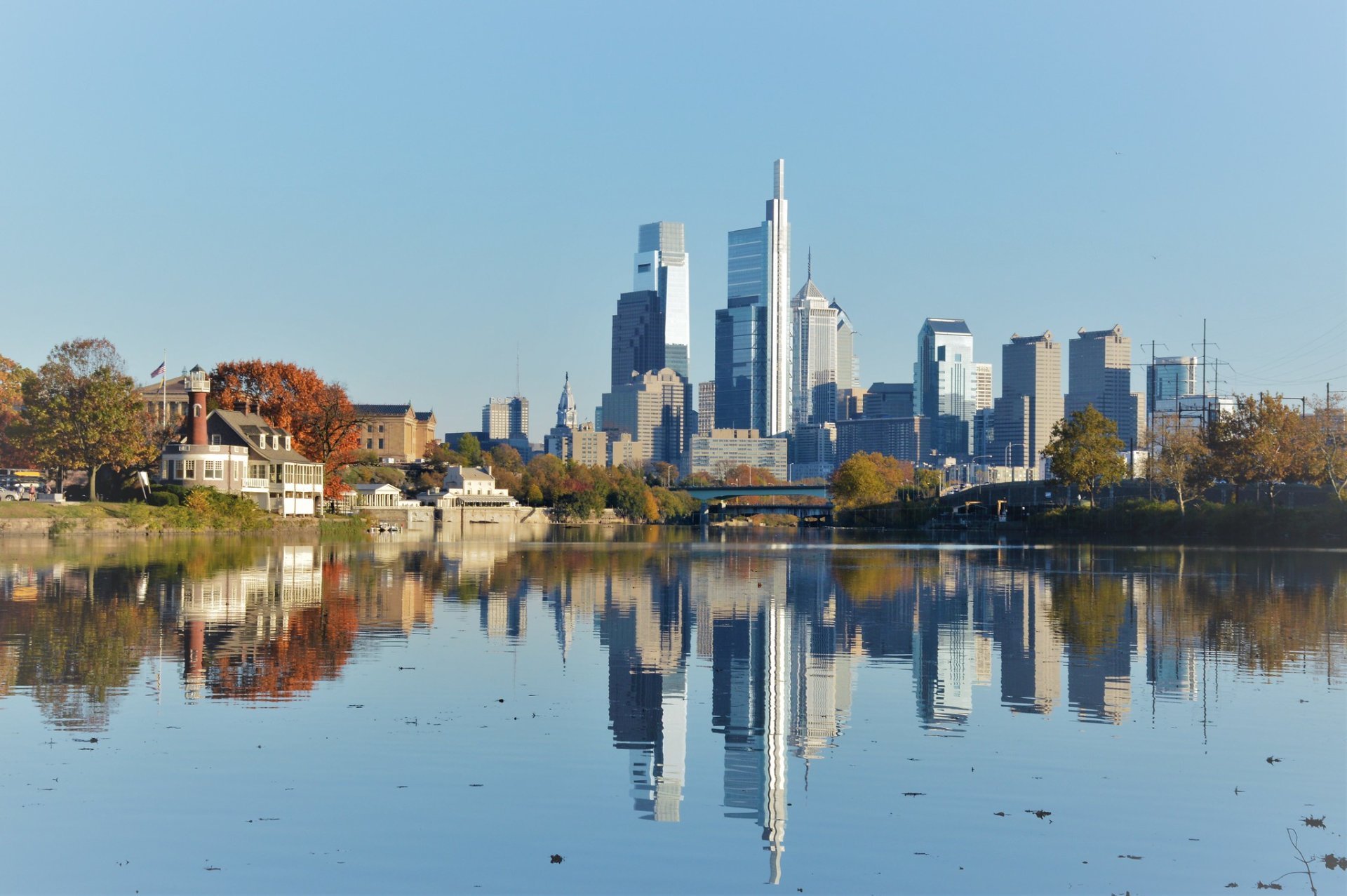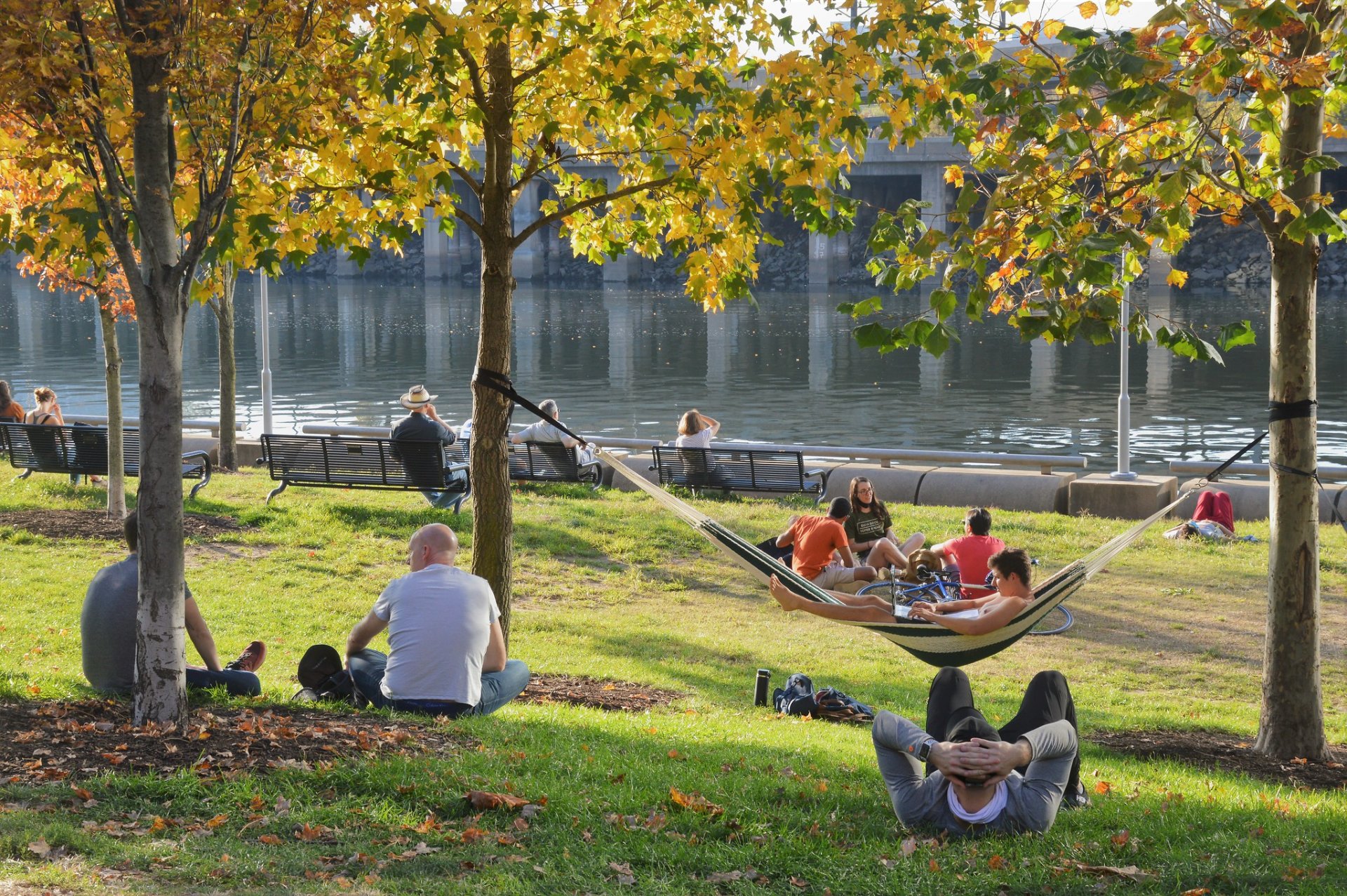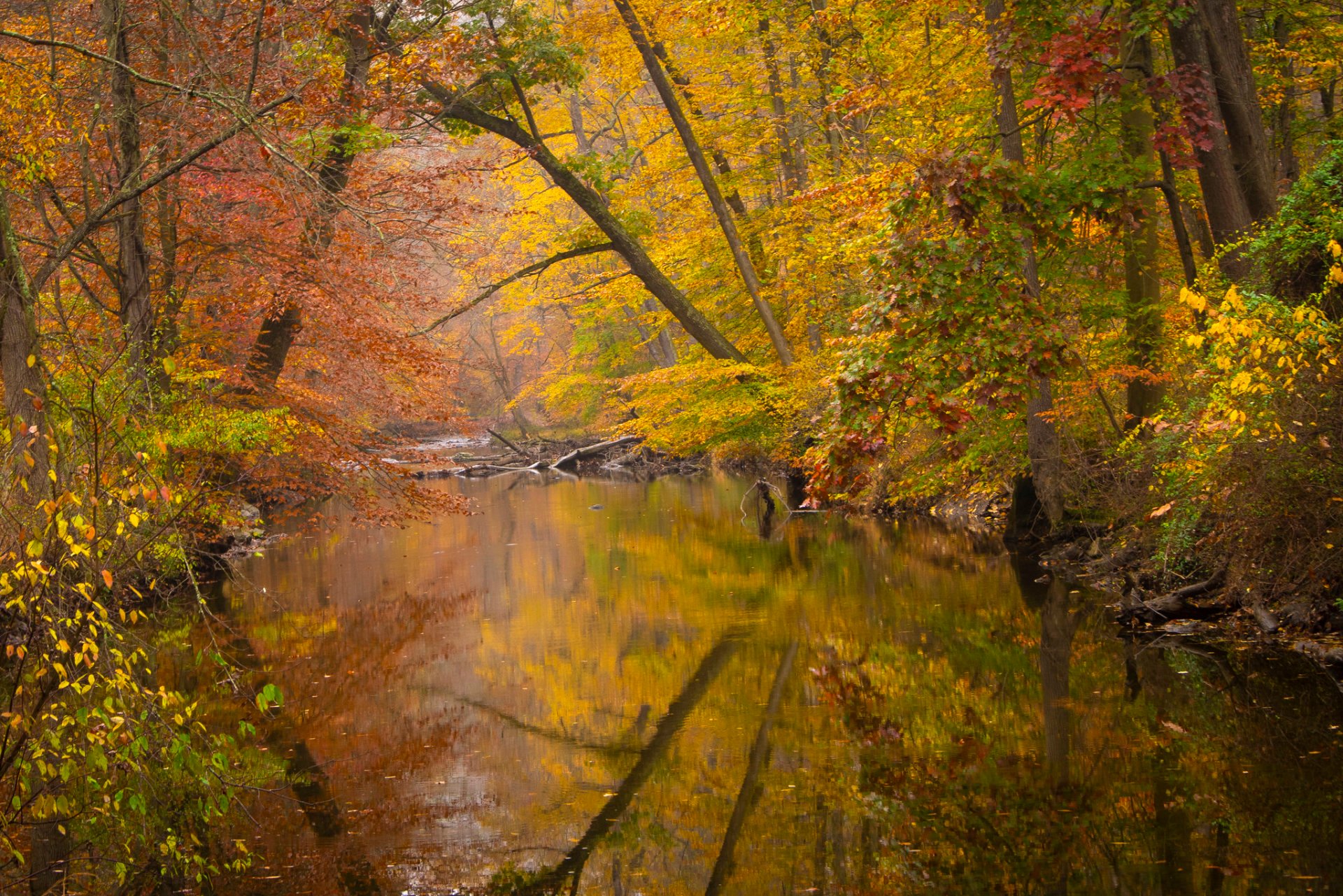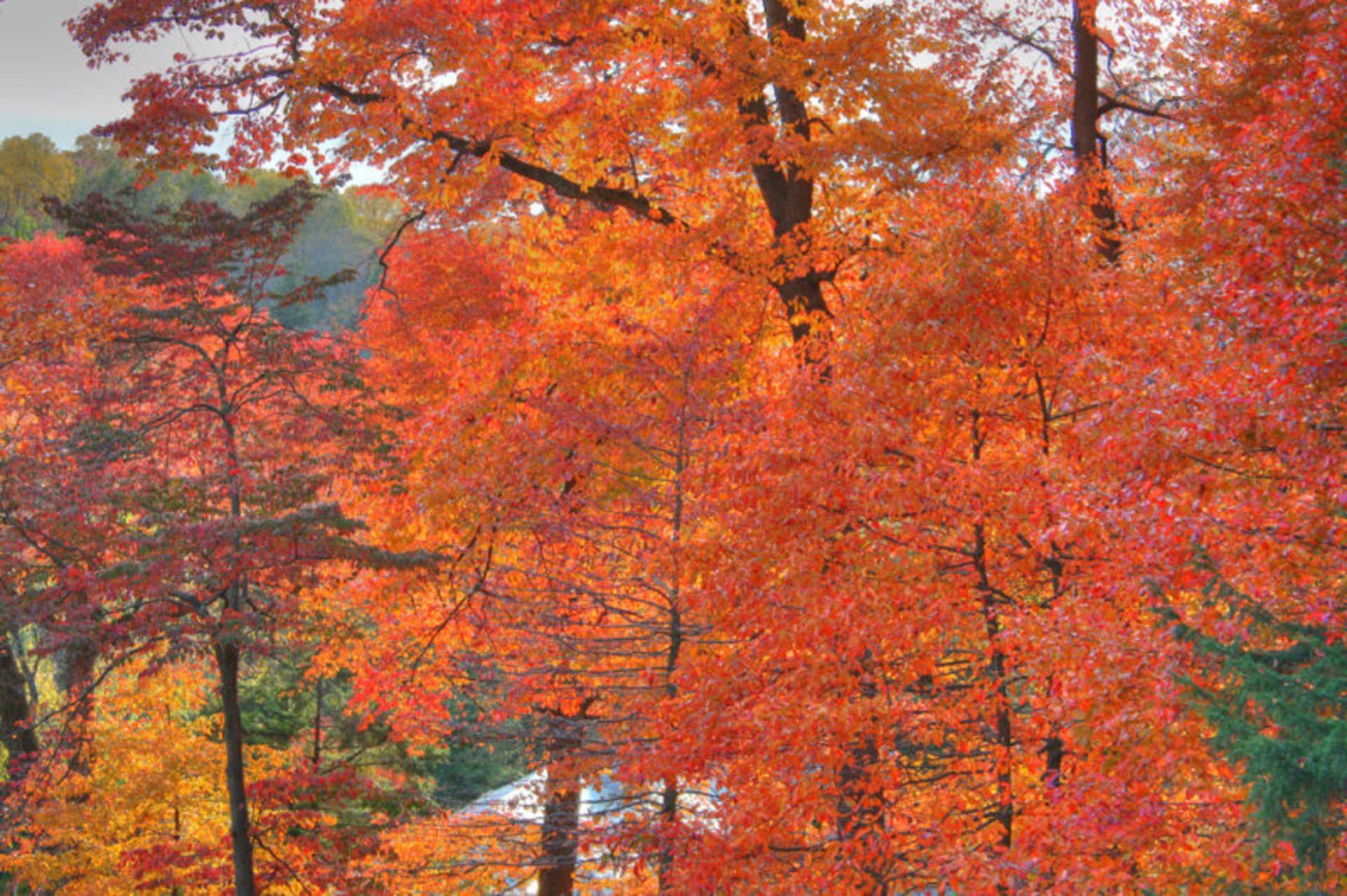 Belmont Plateau, Fairmount Park
See accommodations nearby
You will love fall in Philadelphia as soon as you see its neat tree-lined streets and quiet parks with stunning views on the city skyline. A variety of state parks stretching near Philly boast magnificent fall foliage too. The options for leaf-peeping are abundant.
When does fall foliage start in Philadelphia
Fall foliage in Philadelphia usually pops in late October, with the prime viewing time lasting into mid-November. However, the neighboring areas typically see the change of seasons already in early October. Anyway, each year differs, so always check the forecast beforehand to capture the finest fall colors.
Best places to see fall foliage in Philadelphia
Philadelphia's cozy Old City is incredibly splendid in the fall. Thus you could start your colorful leaf-peeping journey from this point. One of the most picturesque locations across the city is Fairmount Park. It offers 30 mi (50 km) of trails and is home to Philly's zoo, Japanese gardens, historic mansions, and museums. Other popular places to stroll among fall foliage include Schuylkill Banks, Benjamin Franklin Parkway, Locust Walk on Penn's campus, picture-perfect Independence Hall, and Bartram's Garden.
Best fall foliage near Philadelphia
All of the city's countryside regions have wonderful fall foliage places worth seeing. The best idea would be reserving a separate day for Bucks, Delaware, Chester, and Montgomery counties. But if you can't afford such a lasting getaway, plan on visiting at least some of the most noted destinations. Hop in the car and hit the scenic Route 32, the road meanders next to the Delaware River. Or uncover the bucolic scenery of Ridley Creek State Park. Alternatively, wander the forest trails of Marsh Creek State Park. Also, you might want to gaze at fall colors in Fort Washington State Park and the nearby Morris Arboretum. Besides, you could climb aboard the Wilmington and Western Railroad in northern Delaware and have yourself a one-of-a-kind fall foliage train ride near Philadelphia. The trips run from early October through early November.
The best trips are those planned ahead. We suggest that you opt for a spot where you'd like to spend the most time and book a hotel nearby for convenience. See the map of fall foliage in Philadelphia below.
Find hotels and airbnbs near Fall Foliage (Map)