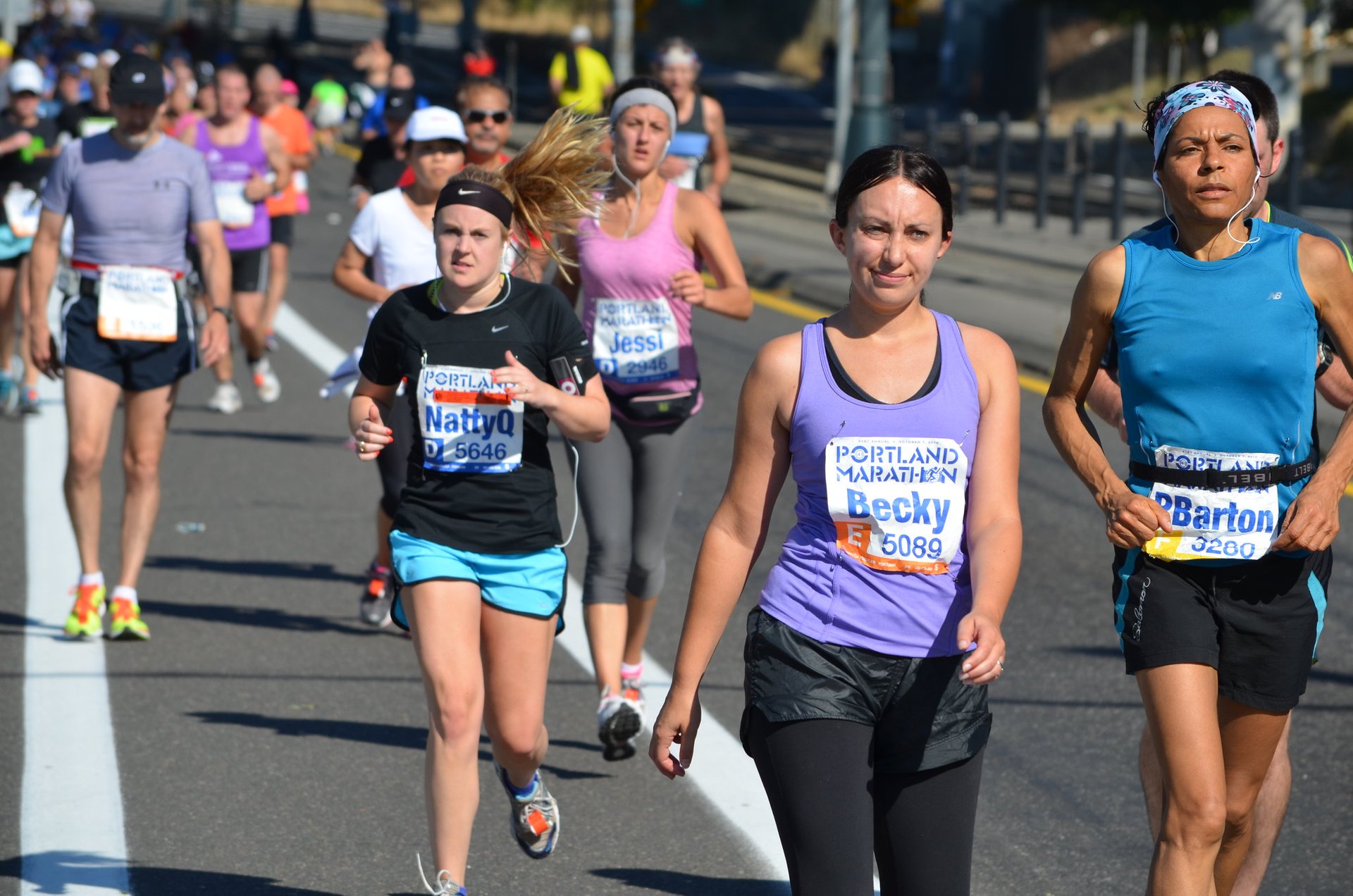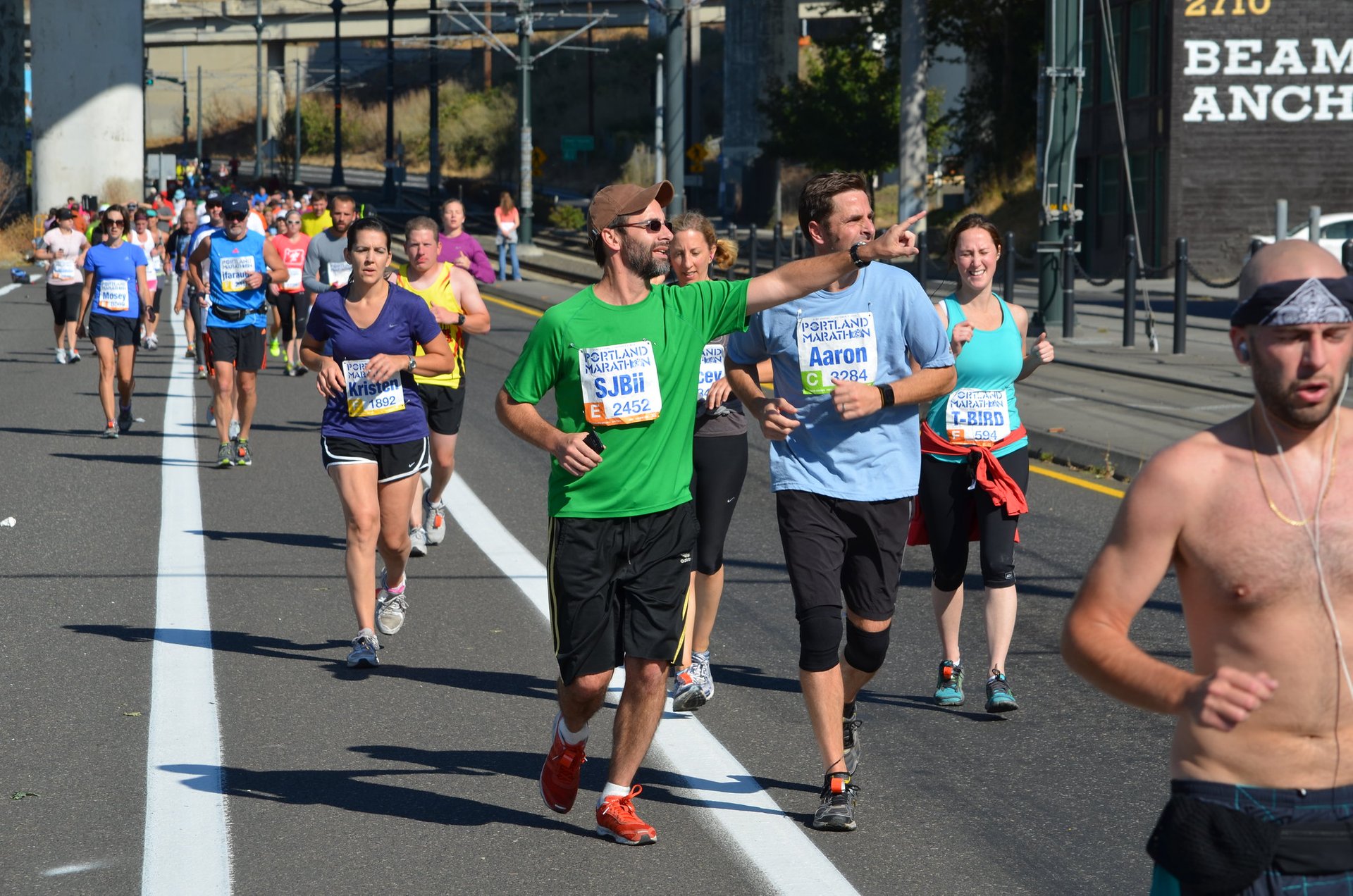 See accommodations nearby
The Portland Marathon is the major sporting event in the city that takes place on the first Sunday of October in Portland, Oregon. This running v consists of half marathon and the full marathon and starts and finishes at the Tom McCall Waterfront Park at Salmon St & Naito Pkwy. The race dates back to 1972, being one of the longest-running marathons in the country. About 10,000 runners complete the race every year.
The Portland Marathon route starts in the spacious park located in downtown Portland, Oregon, along the Willamette River. At the start line, runners are entertained by music and the view of the sunrise on the river banks. After the start at Salmon St & Naito Pkwy, the course features four bridge crossings and many of Portland's iconic landmarks.
From the start line, the course travels west on Salmon Street to Lownsdale Square, turns right and goes through the heart of downtown, around Old Town Chinatown and on SW Broadway. On NW 23rd Ave runners pass the famous Salt & Straw ice cream parlor and the Freakybuttrue Peculiarium, and Pearl District leading to the Broadway Bridge. In Rose Quarter, the route passes historical Veterans Memorial Coliseum and the Moda Center, home of the Portland Trail Blazers. Runners will also see the beautiful Sellwood Bridge and nice views from the bluff on Sellwood Blvd. After running through the campus of Reed College, runners pass the Oregon Museum of Science & Industry (OMSI), the USS Blueblack, and the Marquam Bridge. Next, they will head over the Burnside Bridge, running directly towards the iconic White Stag sign.
Find hotels and airbnbs near Portland Marathon (Map)