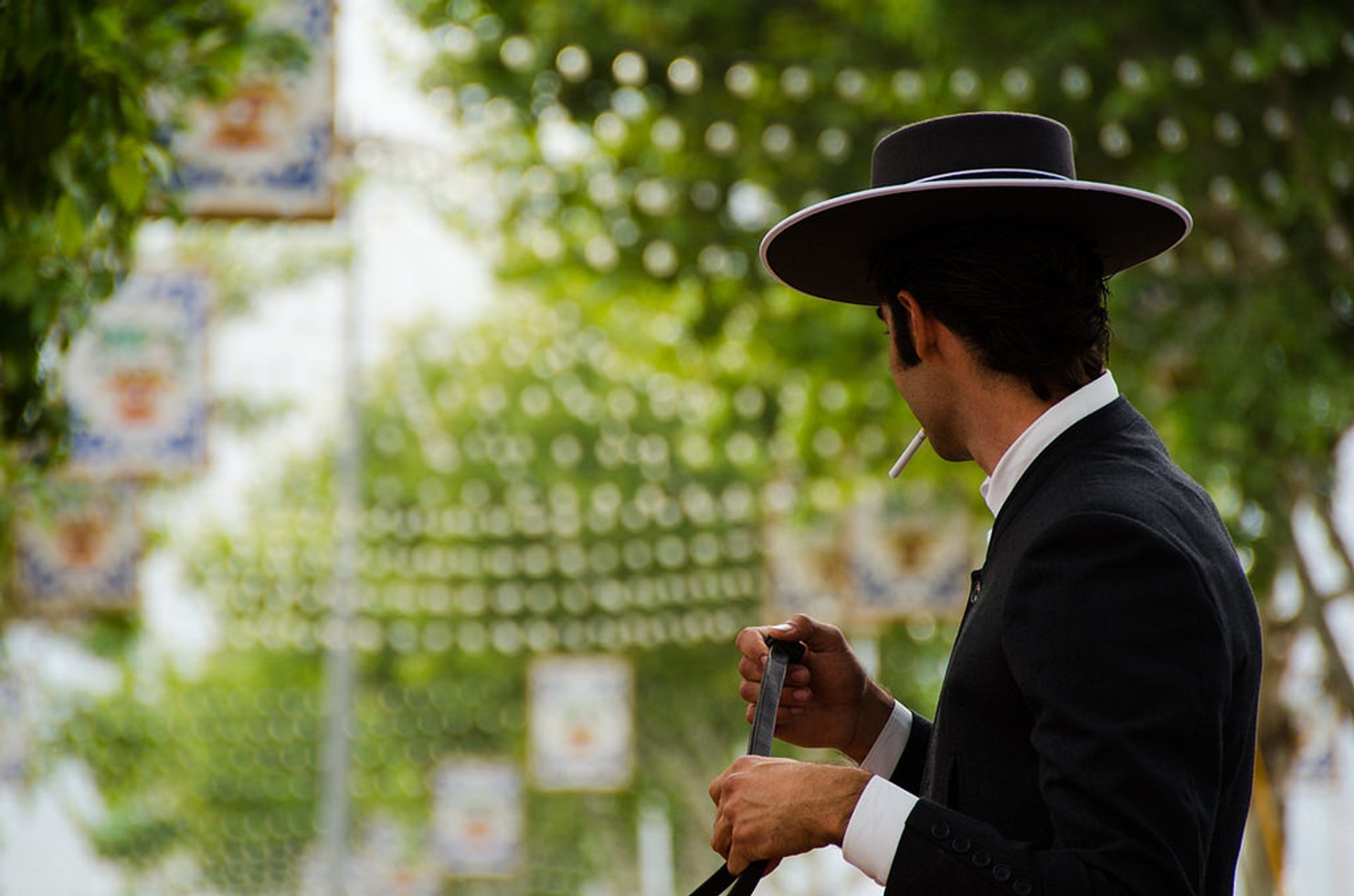 Spring is a special time in Seville. First, the Semana Santa (Holy Week) takes place and then comes the Feria de Abril de Sevilla (Seville April Fair). The history of this celebration dates back to 1847 and means a lot to locals. Everything starts from Monday "Fish Night" at midnight when fish is eaten for dinner. After that, people go to the place known as "Portada", a beautiful gate to the Feria where thousands of lights are turned on by the mayor of Seville at midnight. Then the party begins!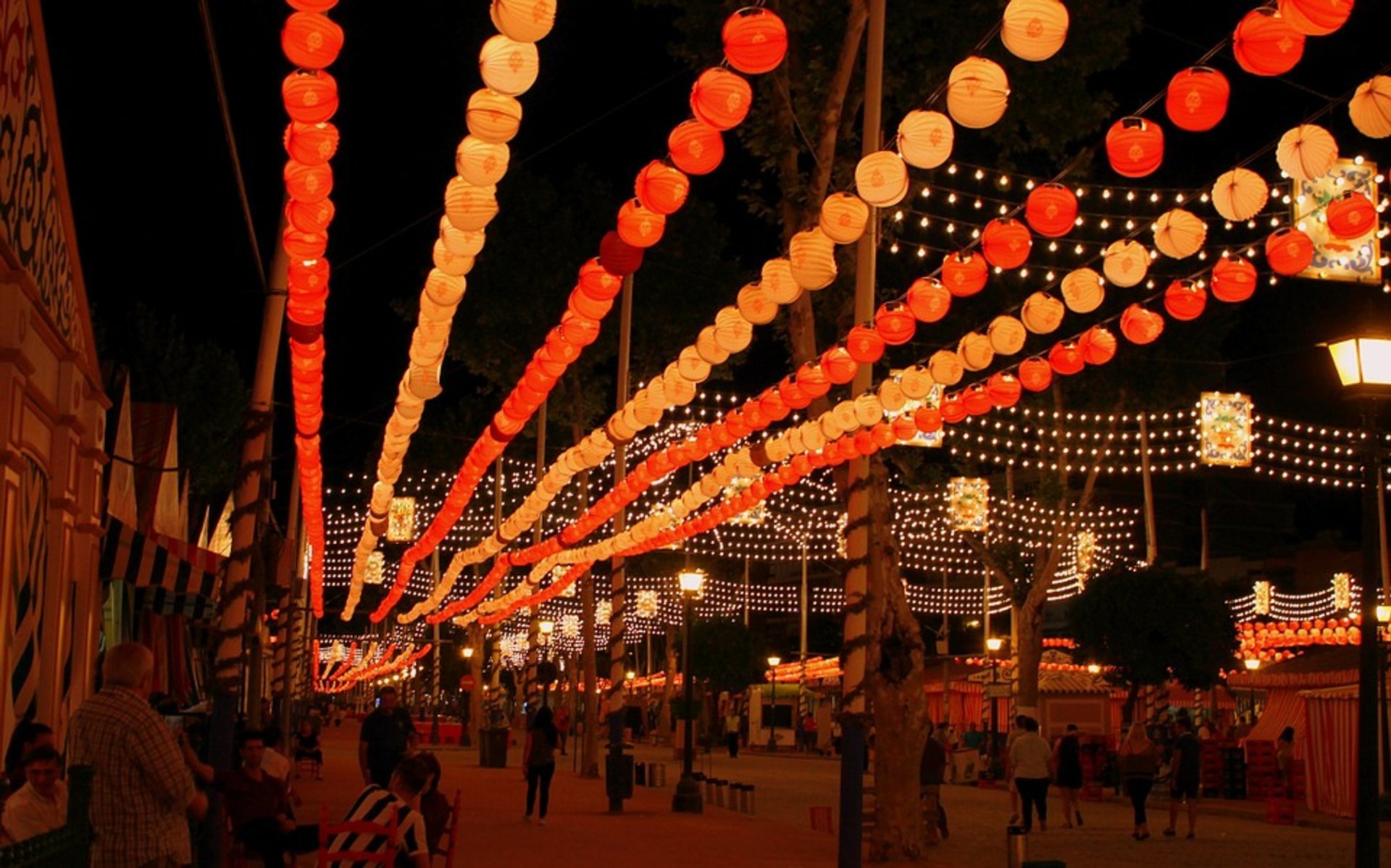 The next days you will be around beautiful women in the traditional flamenco dresses so you can dance and enjoy the magic atmosphere.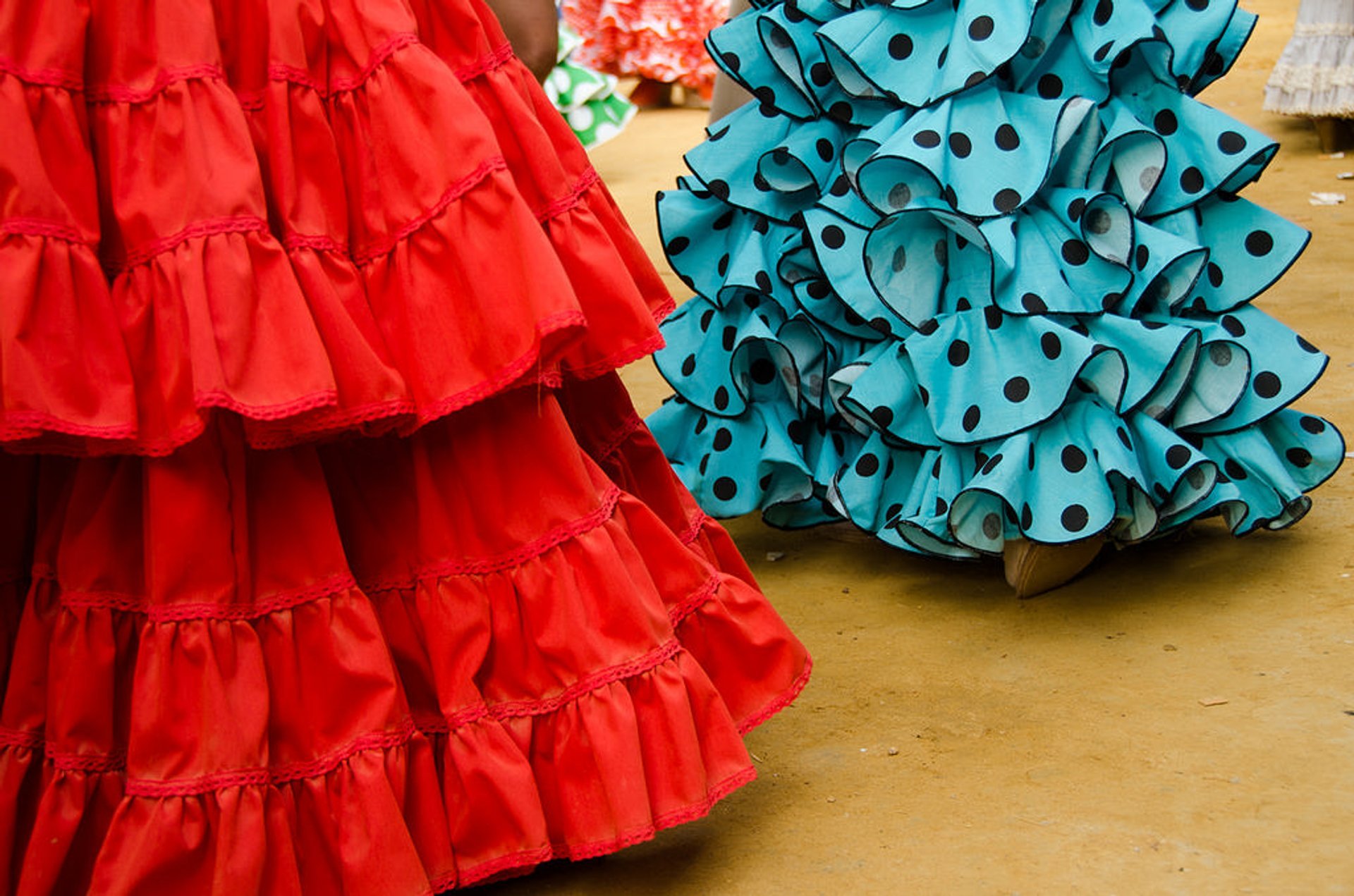 Also, you can observe the procession called the 'Paseo de Caballos'. It's when beautiful horses carry people in their traditional attire to the Maestranza bullring. Sure, the bullfight in Seville can't be missed!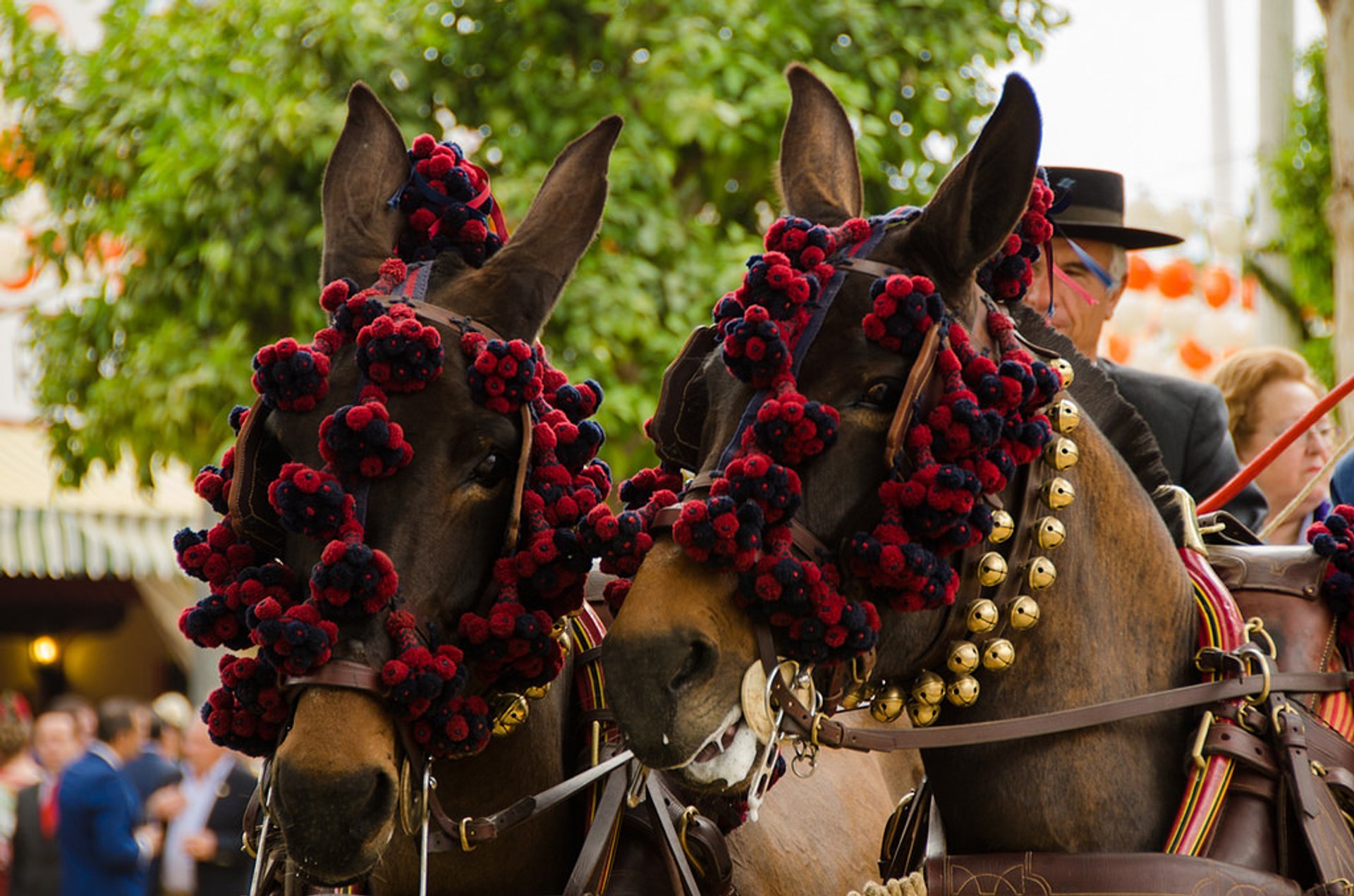 This colorful festival takes place in April or early May, two weeks after Semana Santa.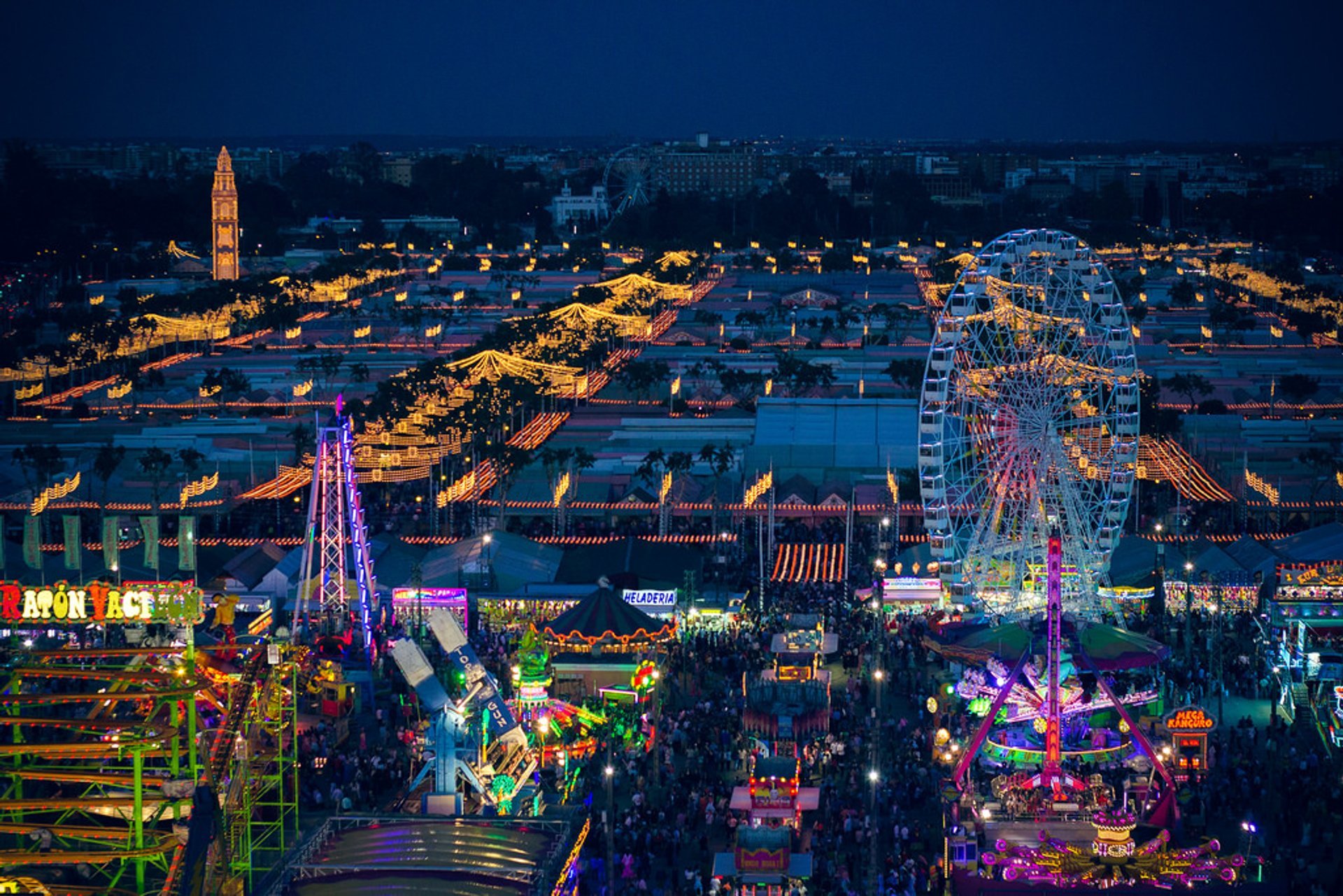 Seville April Fair (Feria de Abril) Featured in