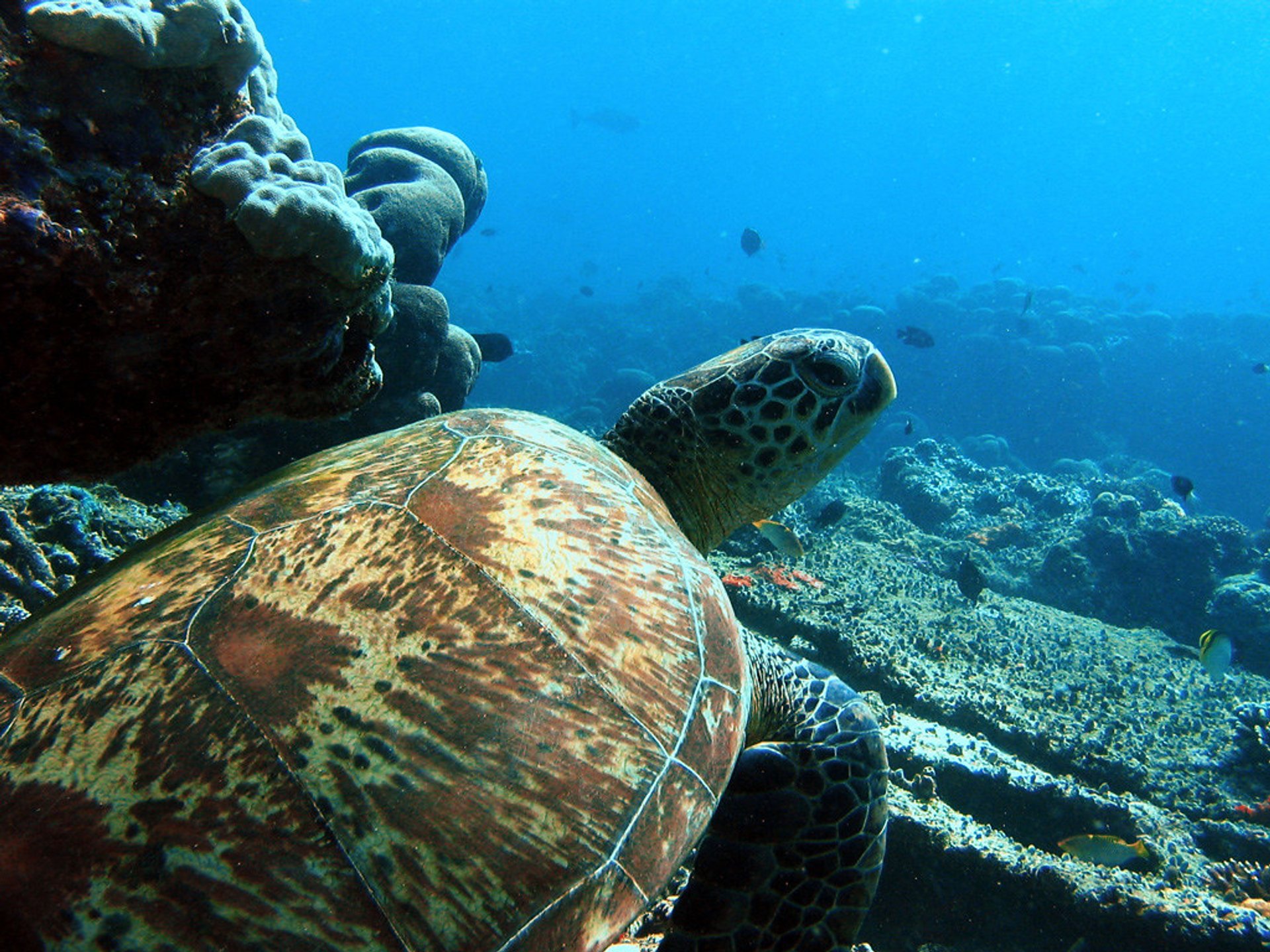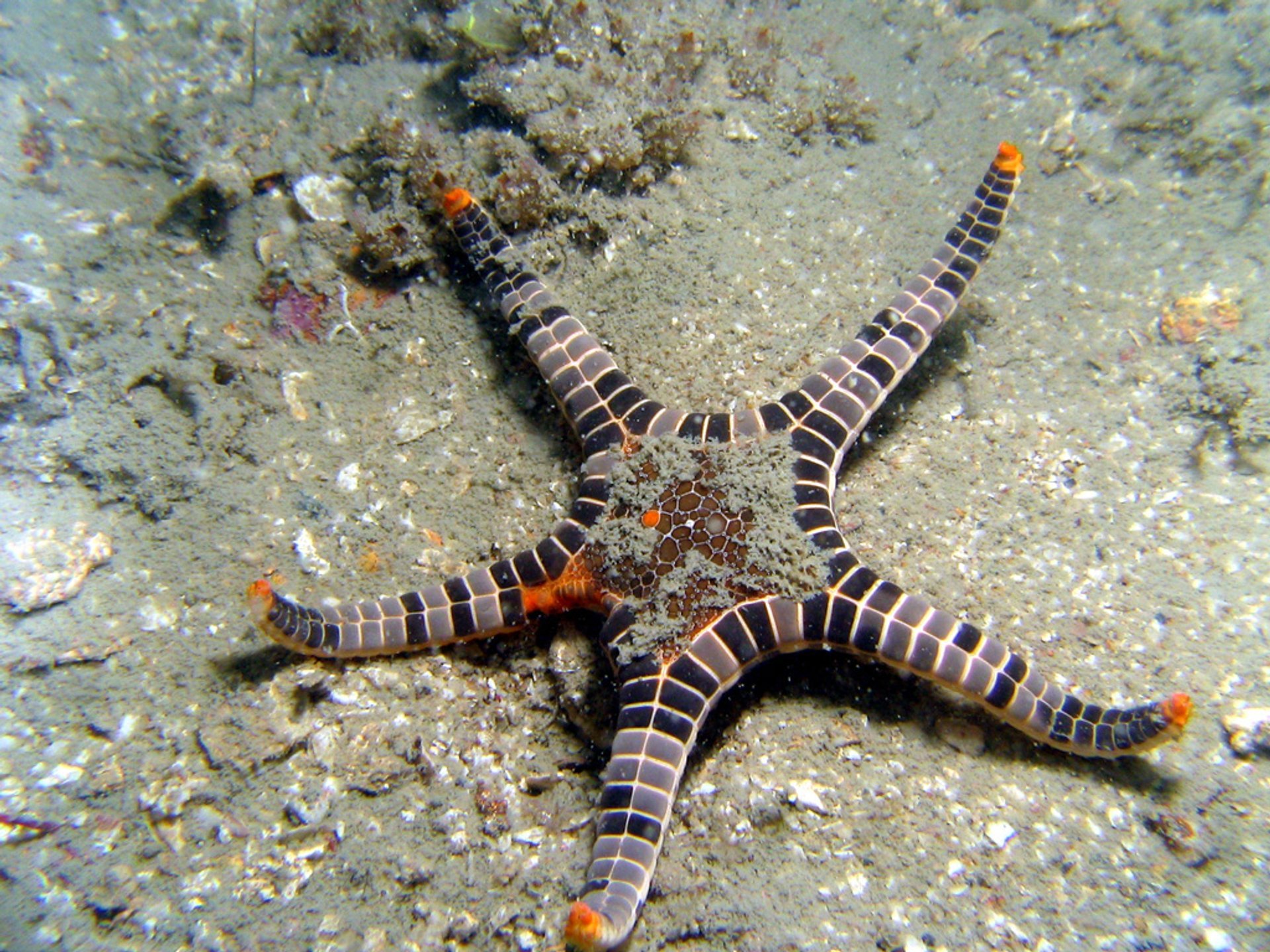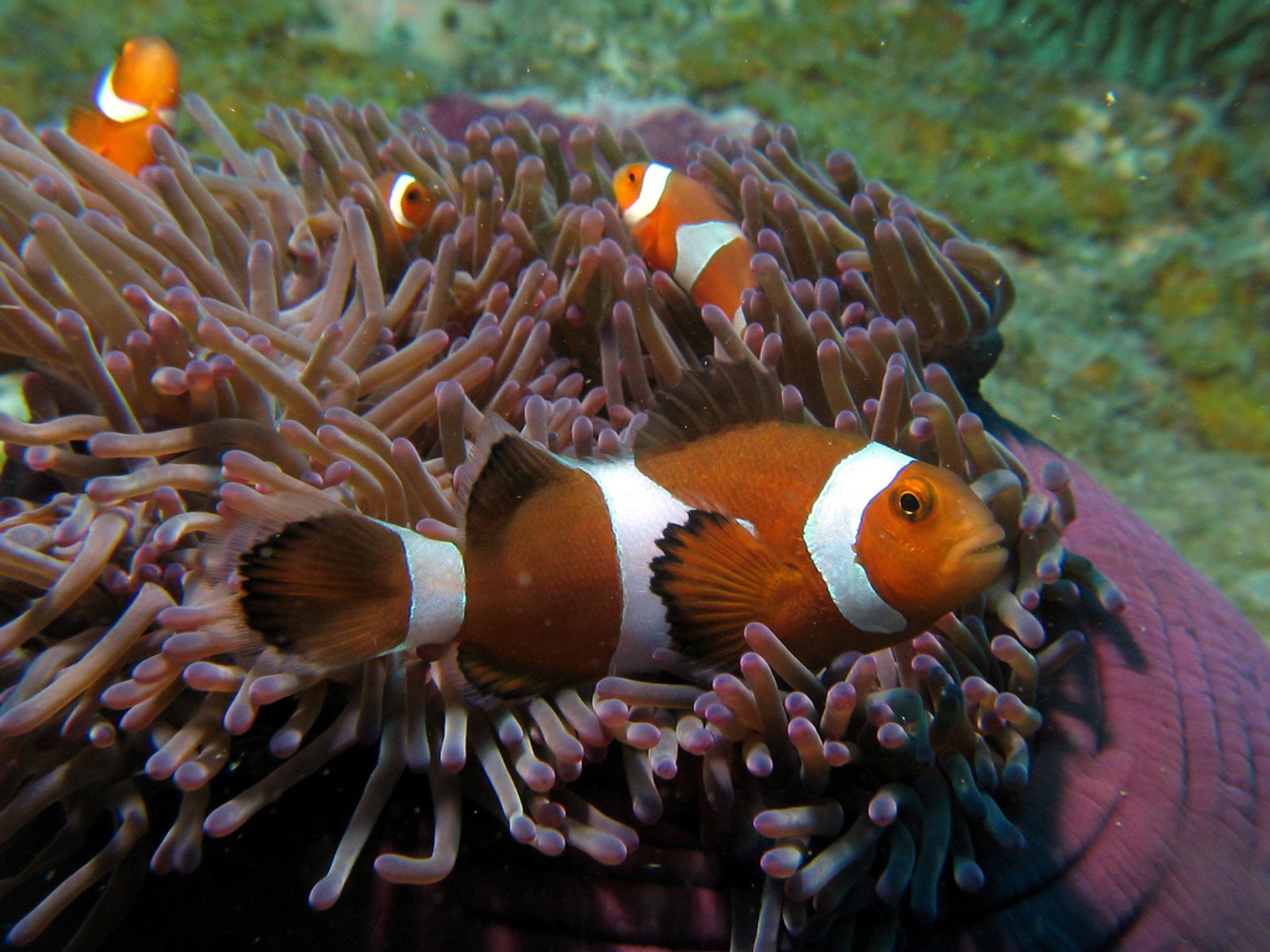 The abundance of Singapore's underwater environment is represented by nudibranchs, clownfish, anemone fish, seahorses, turtles, nurse sharks, mantas, whale sharks, plentiful multicolored coral fish roaming around soft and mushroom corals and underwater pinnacles.
Diving hotspots include Pulau Aur known as a part of Malaysia's Johor Marine Park and also Pulau Hantu that consists of two islets named Hantu Besar meaning Big Ghost and Hantu Kecil or Small Ghost. A few shipwrecks are also listed among popular diving destination, namely the large Sudong Wreck submerged near the Sudong Island and supposed to be a Second world warship​, also the smaller wooden Hantu Wreck located by the coast of Hantu, and the Sisters Wreck, a huge cargo ship.
Singapore offers a shallow dive with the maximum depth of 18 m, and the waters stay warm year-round and never fall below 25 degrees Celsius. Despite safe shallow and warm waters, the divers are advised to refrain from scuba dive during the monsoon seasons. The best time for the sports is between March to May and October to November.
Find hotels and airbnbs near Scuba Dive (Map)