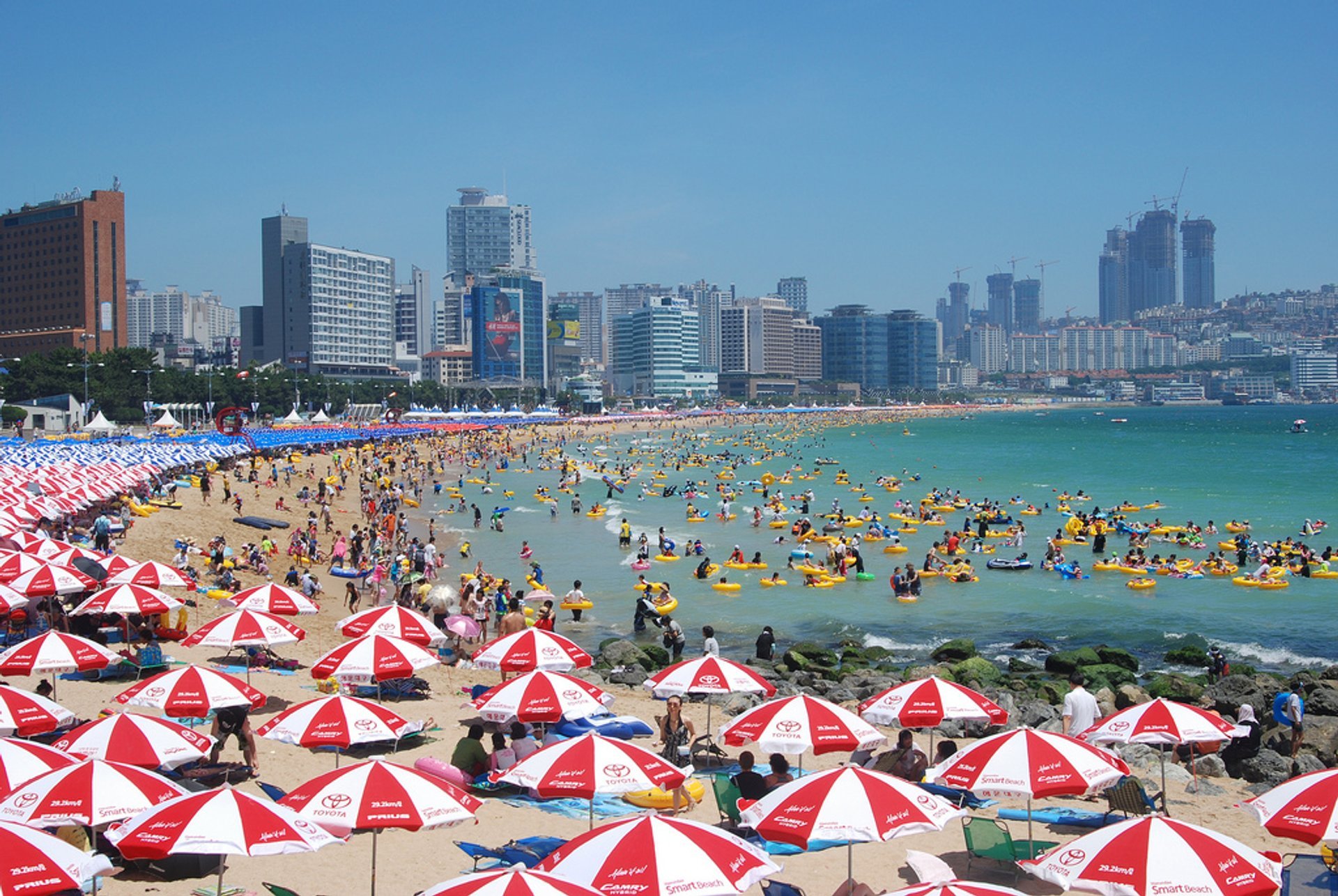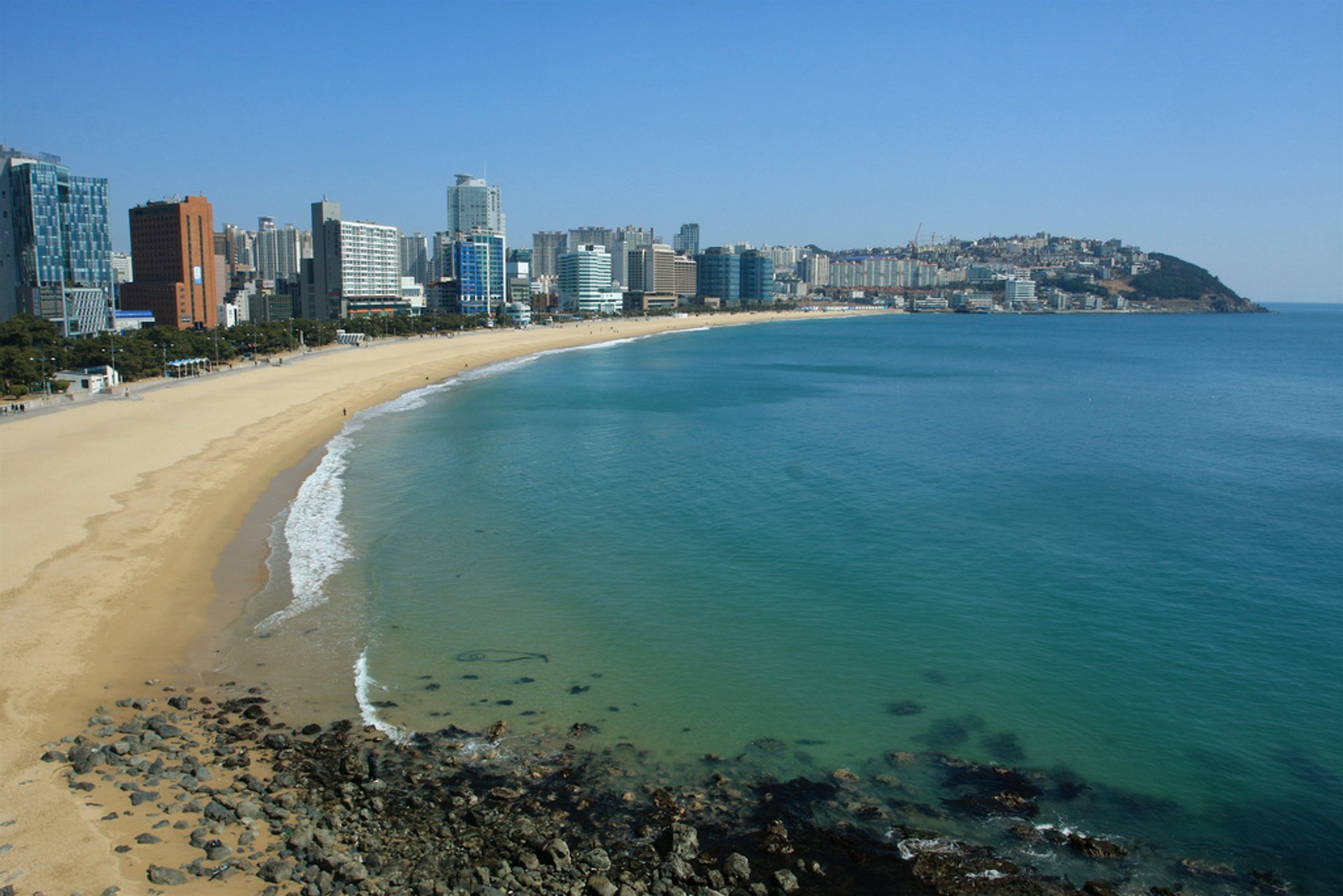 If you are a beach holiday person, South Korea won't disappoint you. Local beaches welcome visitors both in the hot and cold seasons. The prime time is naturally summer, when beach season is in full swing and summer festivals are on with vibrant parties.
The most adorable spots must be those stretching at the base of the gorgeous Seoraksan Mountain, namely Sokcho and Naksan beaches. Evergreen forests provide a delightful backdrop regardless of the season.
Jungmun Beach located in Jeju's Volcanic islands doesn't fall behind with its stunning views, and also hosts the Beach Film Festival.
A truly miraculous place is Muchangpo Beach—twice a month a miracle occurs in this neighborhood—a sand beach rises from the water which resembles a famous Bible story. Remember Moses, who once divided the sea into two halves to lead his people across the sea? This place is named "Miracle of Moses" for its similar phenomenon.
Eurwangni Beach has its own specialty sea festival, where one can face swimming challenges as well as partake in wrestling competitions held right on the beach. For a family holiday opt for shallow waters of Byeonsan Beach, Haeundae Beach, or Daecheon Beach—the biggest found on the west coast.
Guryongpo Beach and Gyeongpodae Beach are excellent for fishing.
As you can see there are a plentitude of beaches so choose what is best for you!
Find hotels and airbnbs near Beach Season (Map)