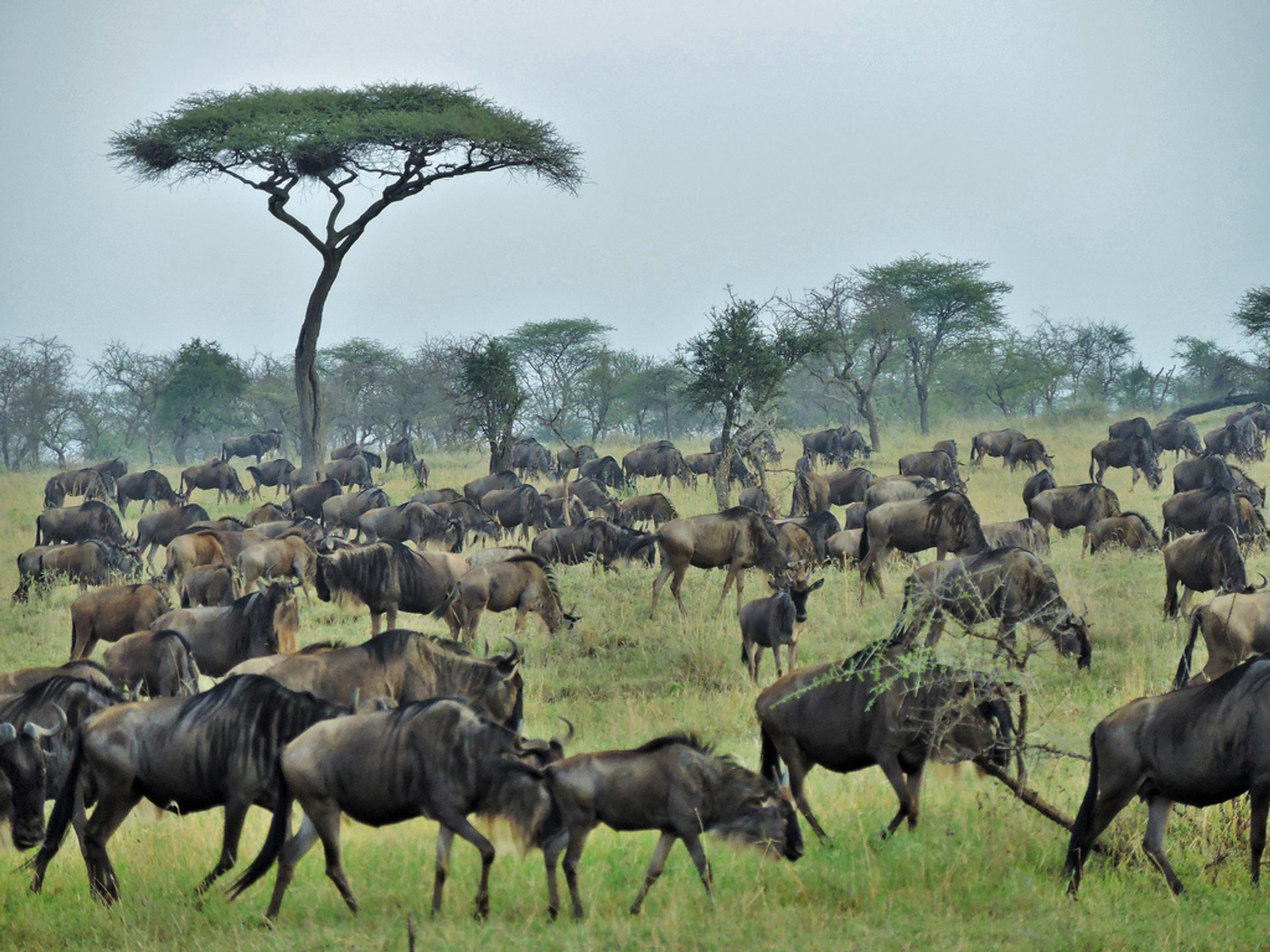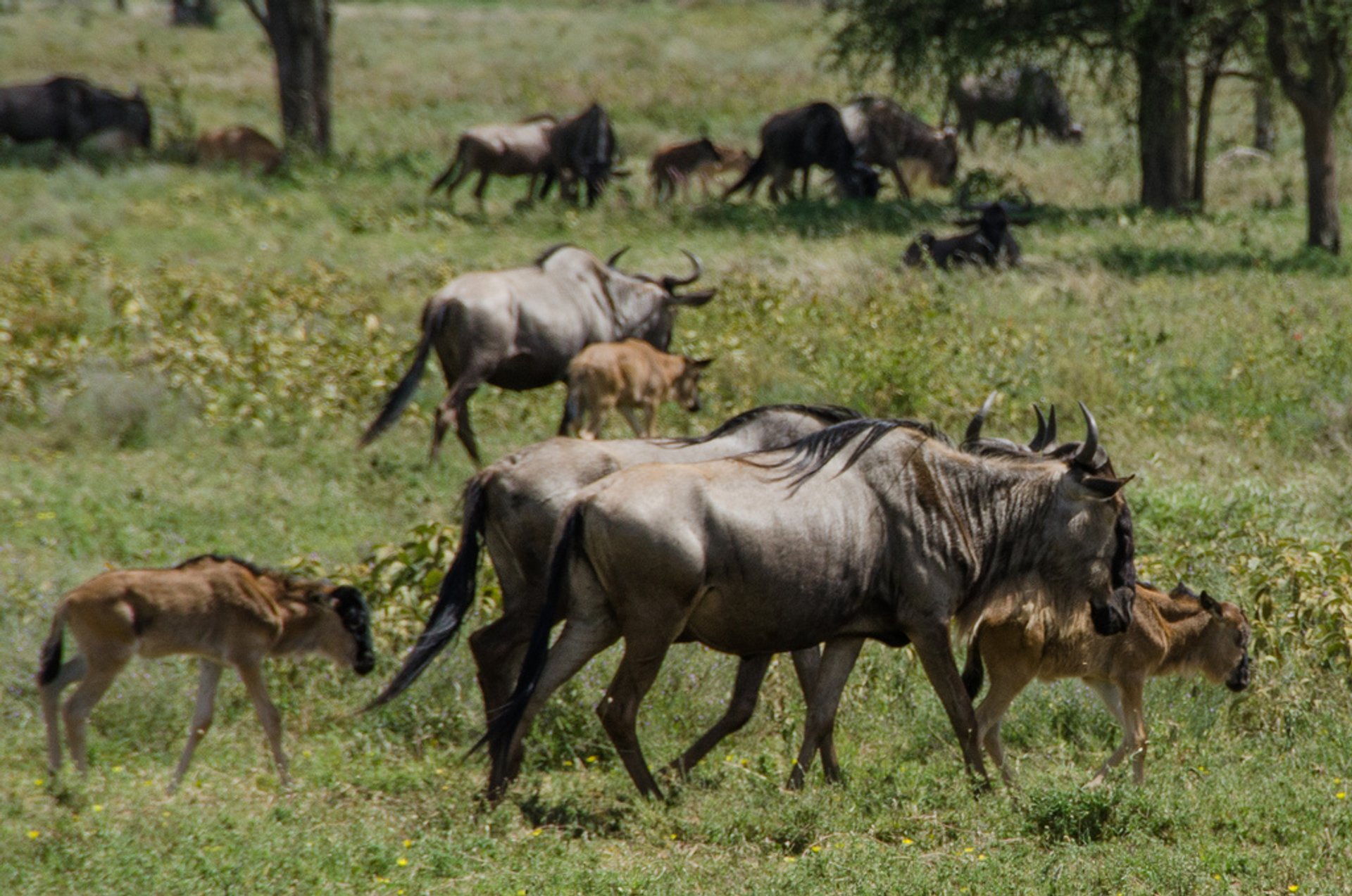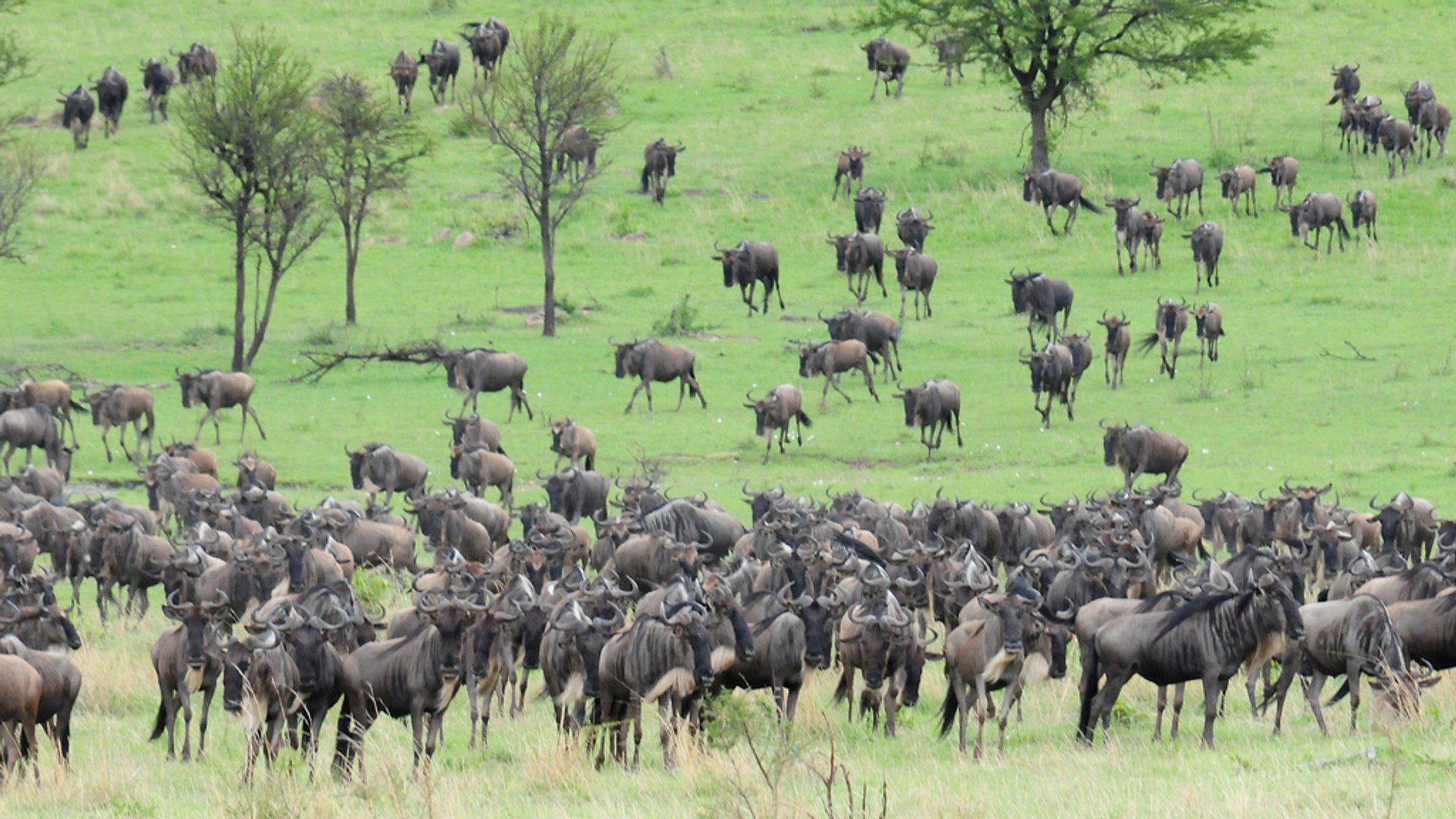 Visiting Tanzania is always an adventure, but there are several occasions which make this experience truly unforgettable. While the main season runs during the dry period from June till October, other months also have special opportunities to offer.
One of the most exciting period runs from January through February when thousands of wildebeests give birth. If you are planning your trip right at the same time go to the Serengeti National Park, and you'll have a great chance to witness thousands of newborn wildebeests and their mothers.
This is probably one of the greatest spectacles of the Serengeti. Together with a huge number of calves, lots of predators are also eager and hiding in high grasses and waiting for the perfect chance to grab an easy meal. Thus, you'll also see lots of lions, hyenas, and cheetahs.
Female wildebeest sense the danger and head to the short grass plains where they create a live barrier to protect the calves and birthing mothers from the predators. The whole scene is something beautiful to witness and as always balance is restored to nature.
Find hotels and airbnbs near Wildebeest Calving in Serengeti (Map)