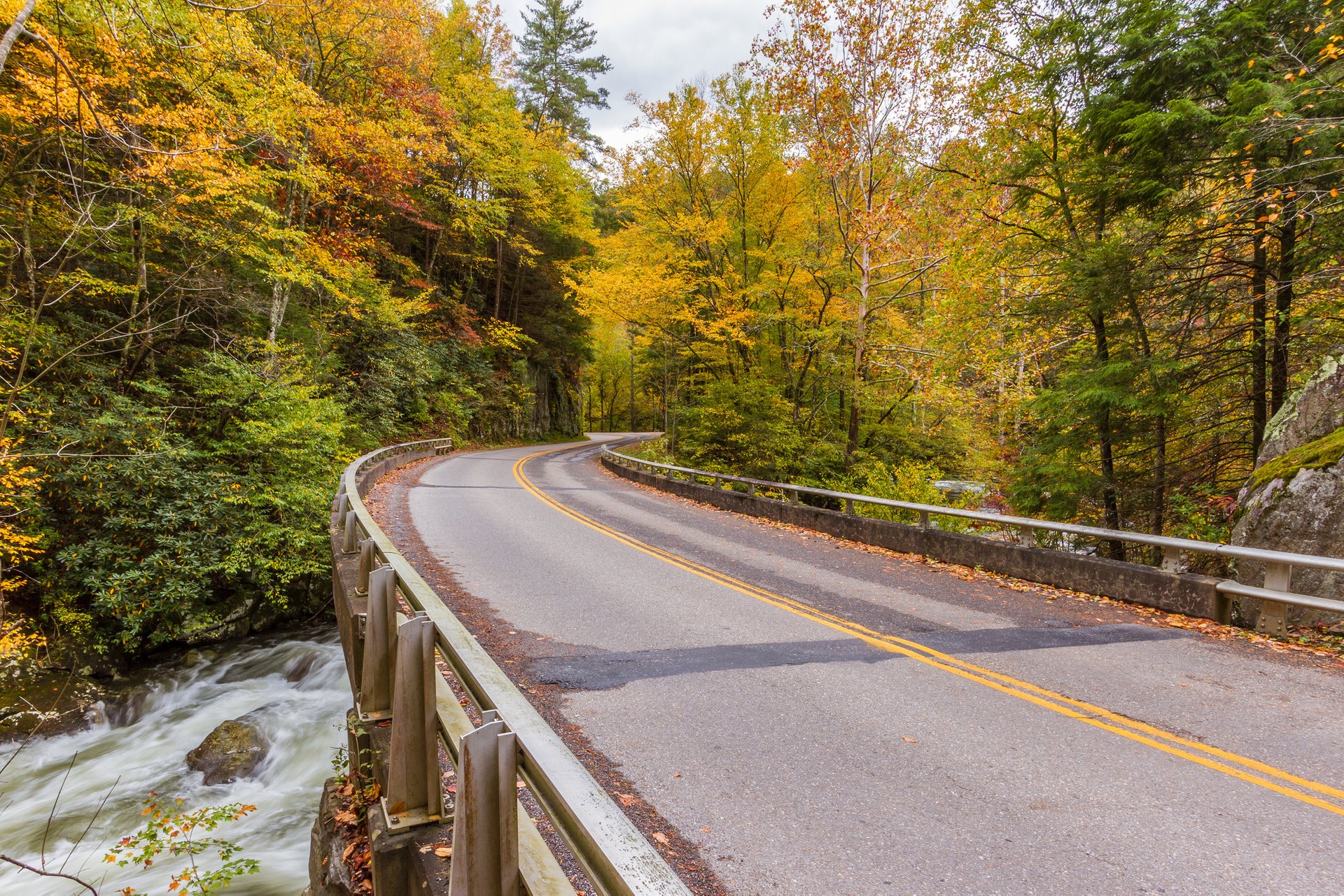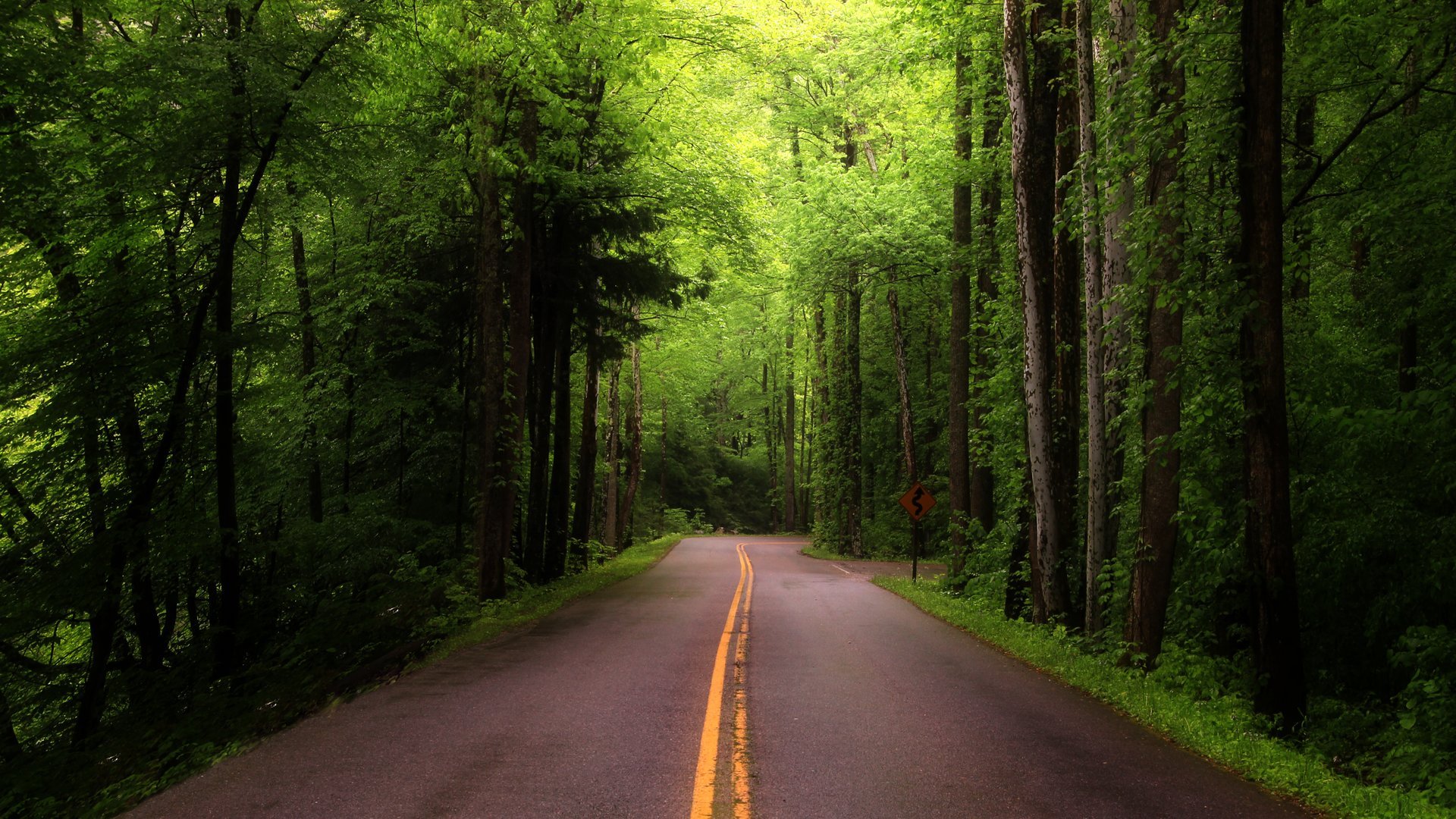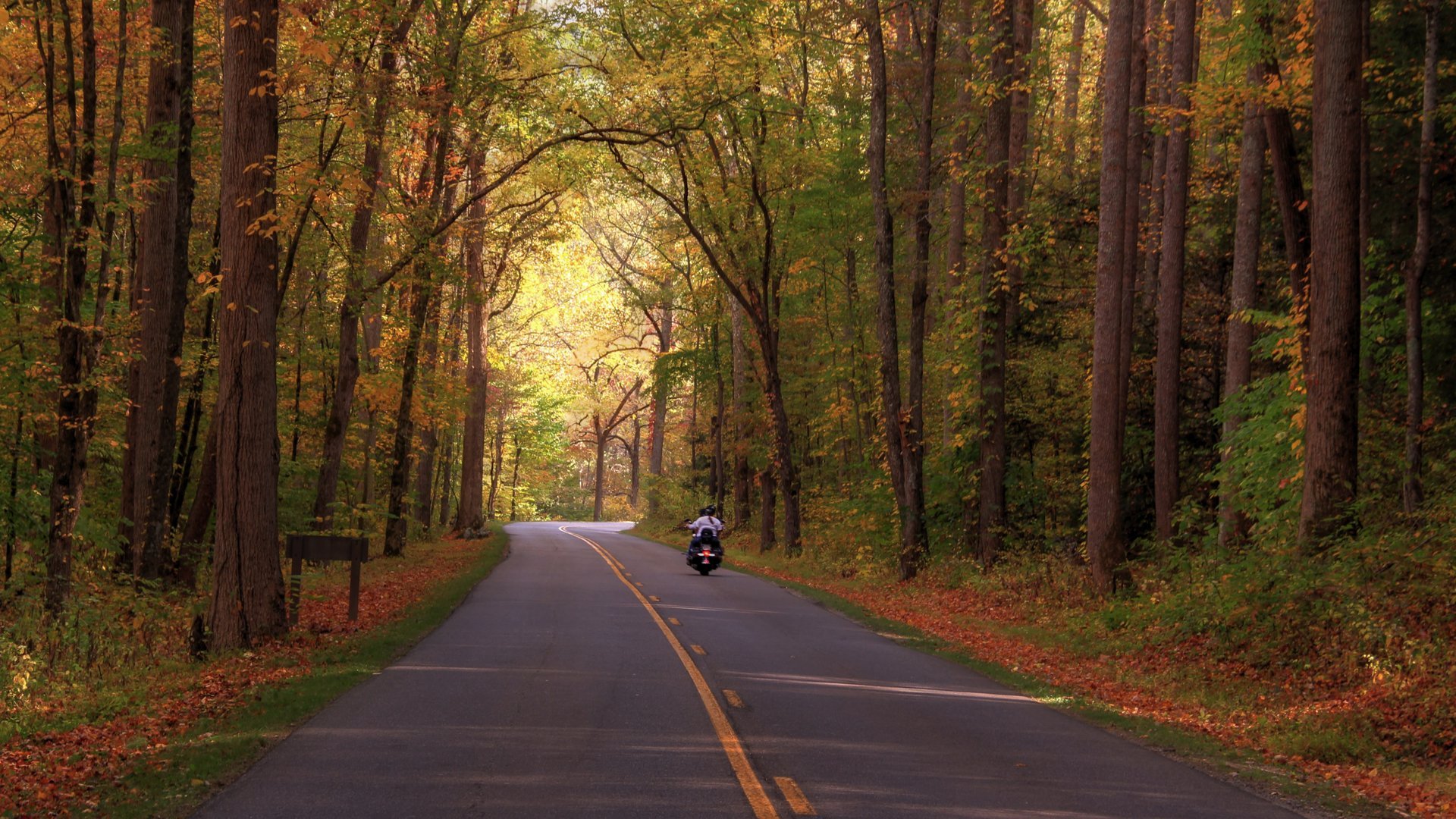 Little River Road runs through the Great Smoky Mountains National Park, eastern Tennessee. The 29-km (18-mi) road goes along the Little River and connects Gatlinburg and Townsend. This winding mountain road features incredible views, panoramic outlooks, and picnic spots. There are also several beautiful waterfalls that can be accessed from the road.
Laurel Falls Trail is 2.5-mi long paved trek that starts by the Little River Road and leads to a waterfall and a picnic area. Other options are Sinks Falls or Meigs Falls. The latter can be seen from the road. Metcalf Bottoms is the nicest picnic area in the park with the view of the Little River. Townsend "Y" or Townsend Wye, the meeting point of the Little River's two prongs, is a popular swimming spot in the summer months.
The road that starts at Sugarlands Visitor Center was constructed to replace the Little River Railroad that was used for logging. It is one of the most scenic drives of the Smokies. It includes many switchbacks and hairpin turns. The best time to drive and visit the Great Smoky Mountains Natural Park is early summer when wildflowers are blooming. Laurel and rhododendrons are abundant along Laurel Falls Trail. Also, in early June you can witness the synchronous fireflies phenomena at Elkmont. Fall foliage views are also incredible in the park peaking in October. As Little River Road is one of the primary roads, it is open all year round.
Find hotels and airbnbs near Little River Road (Map)