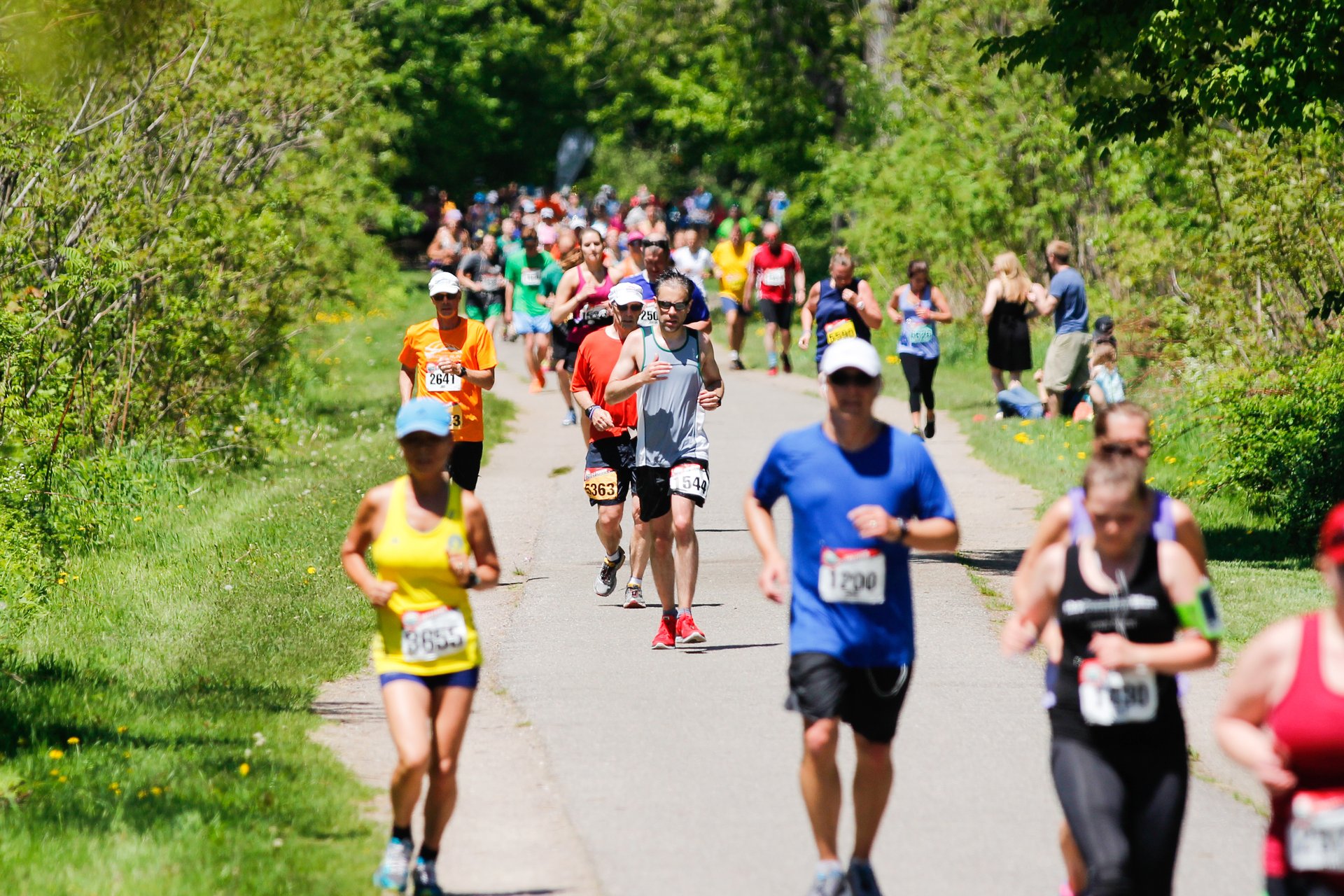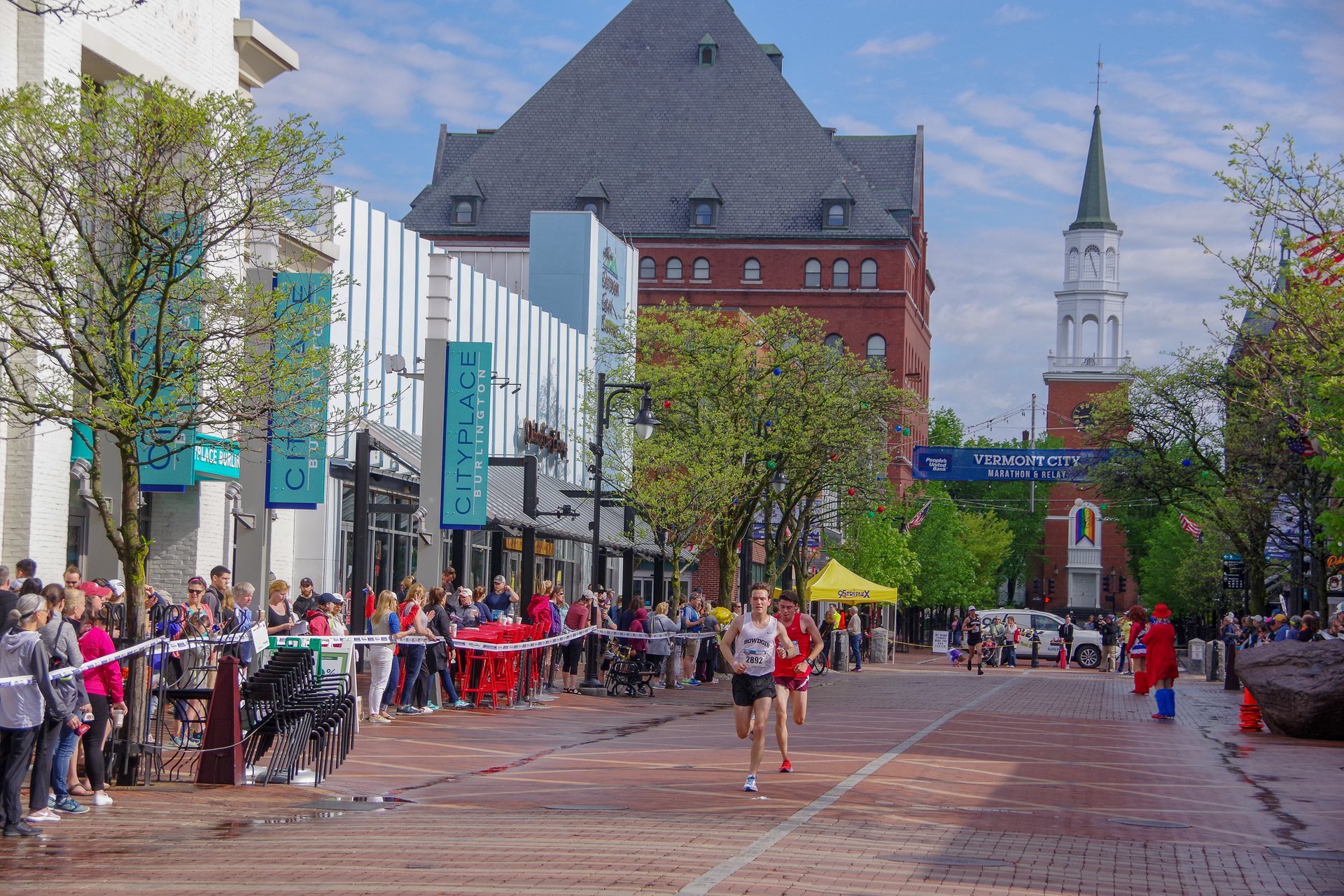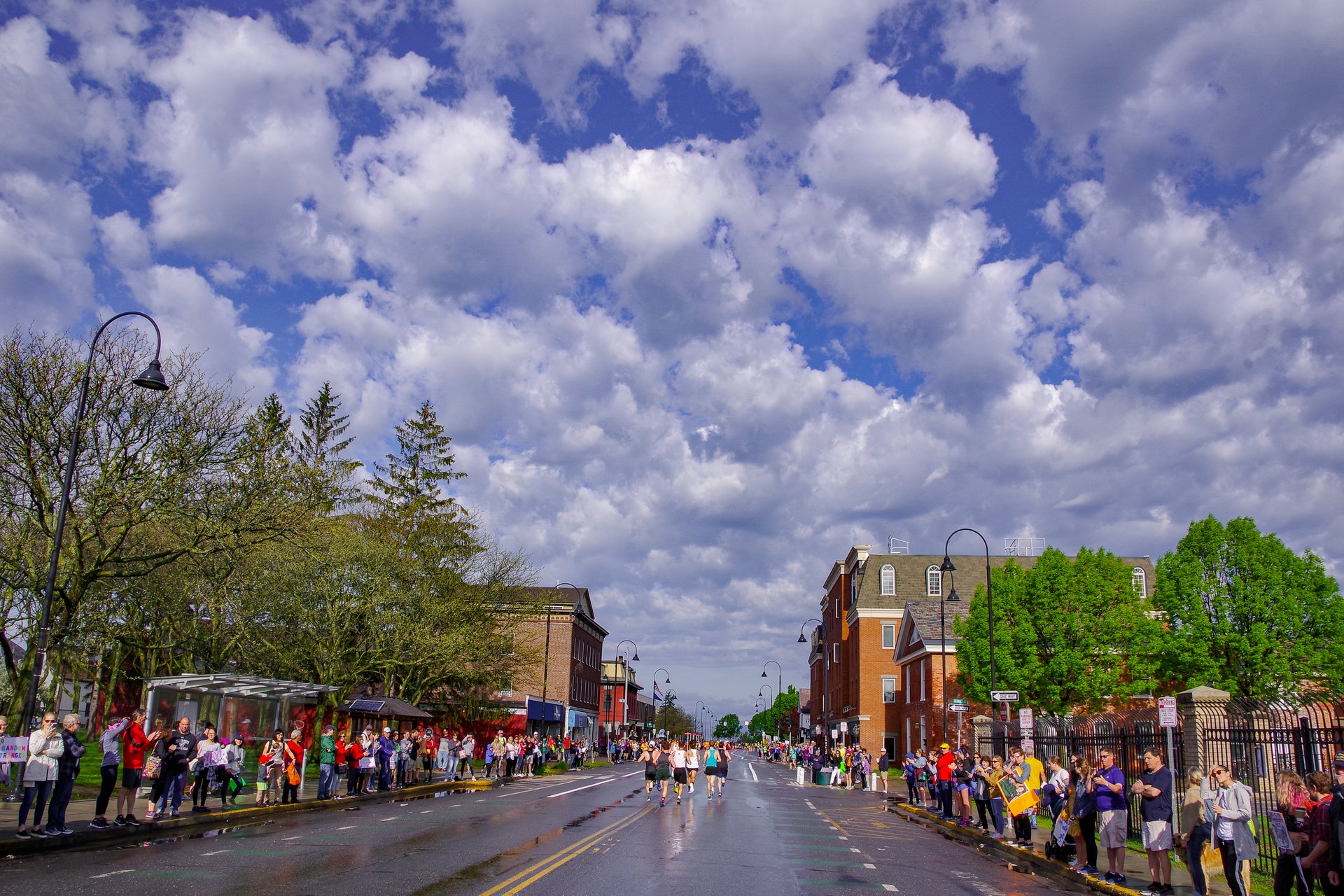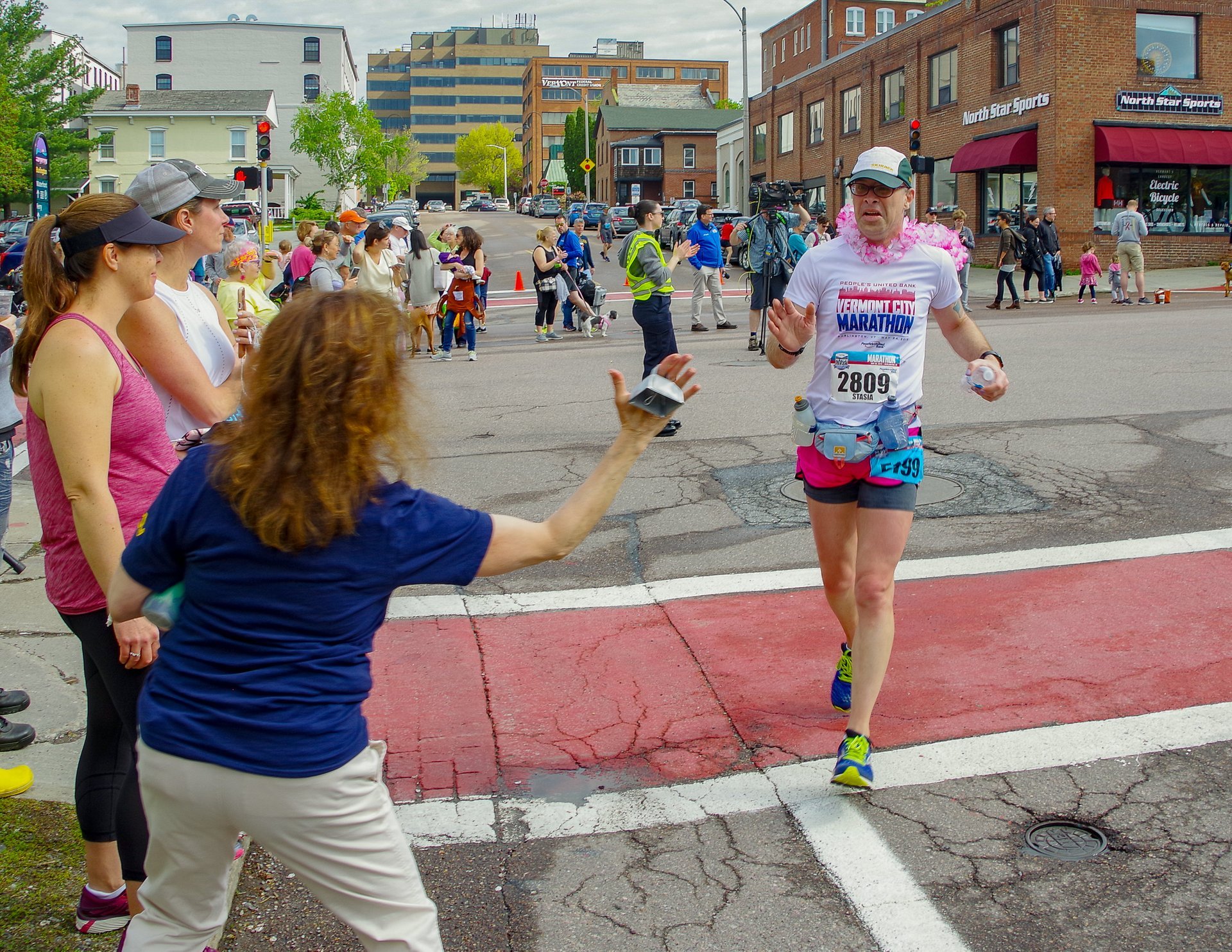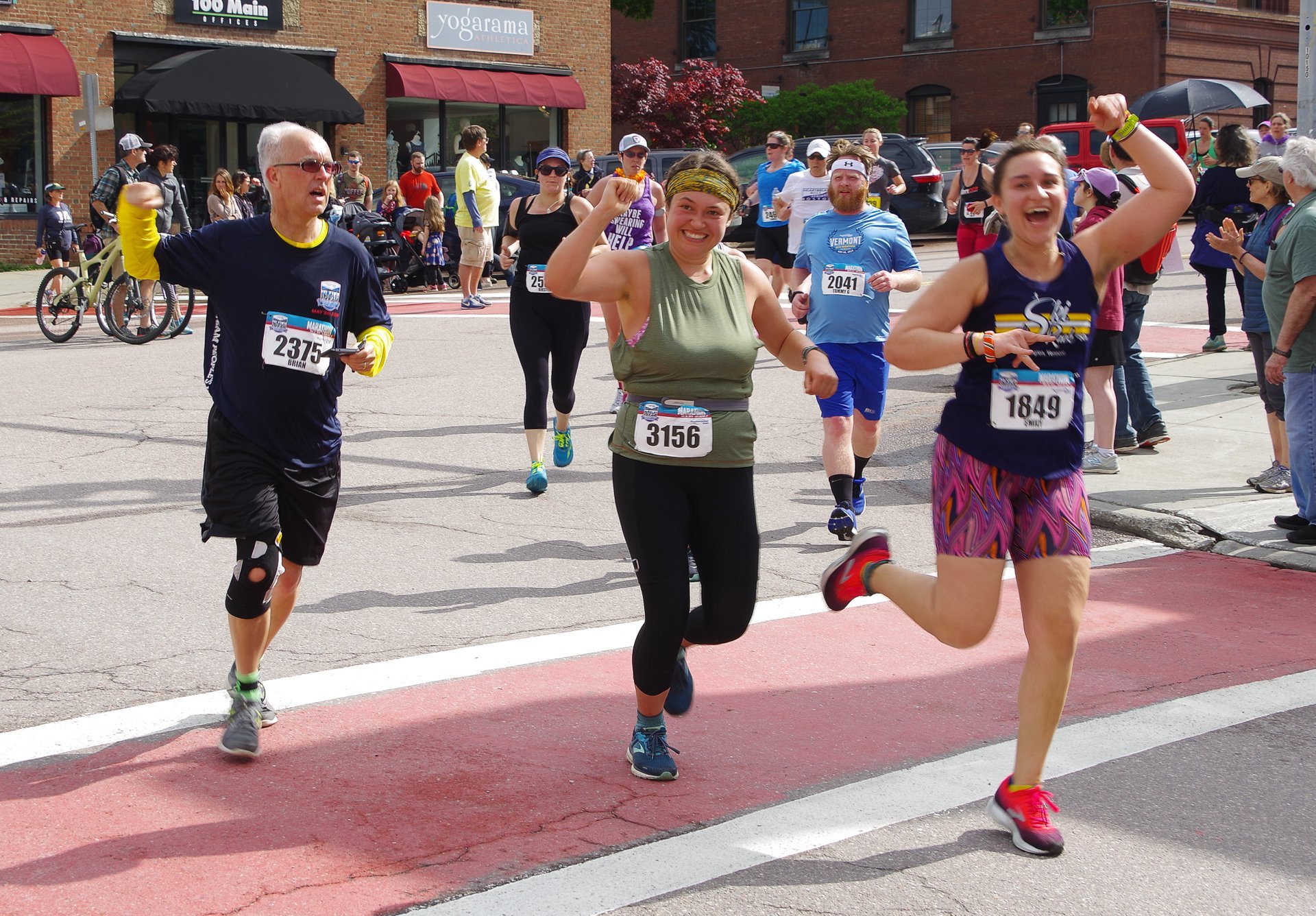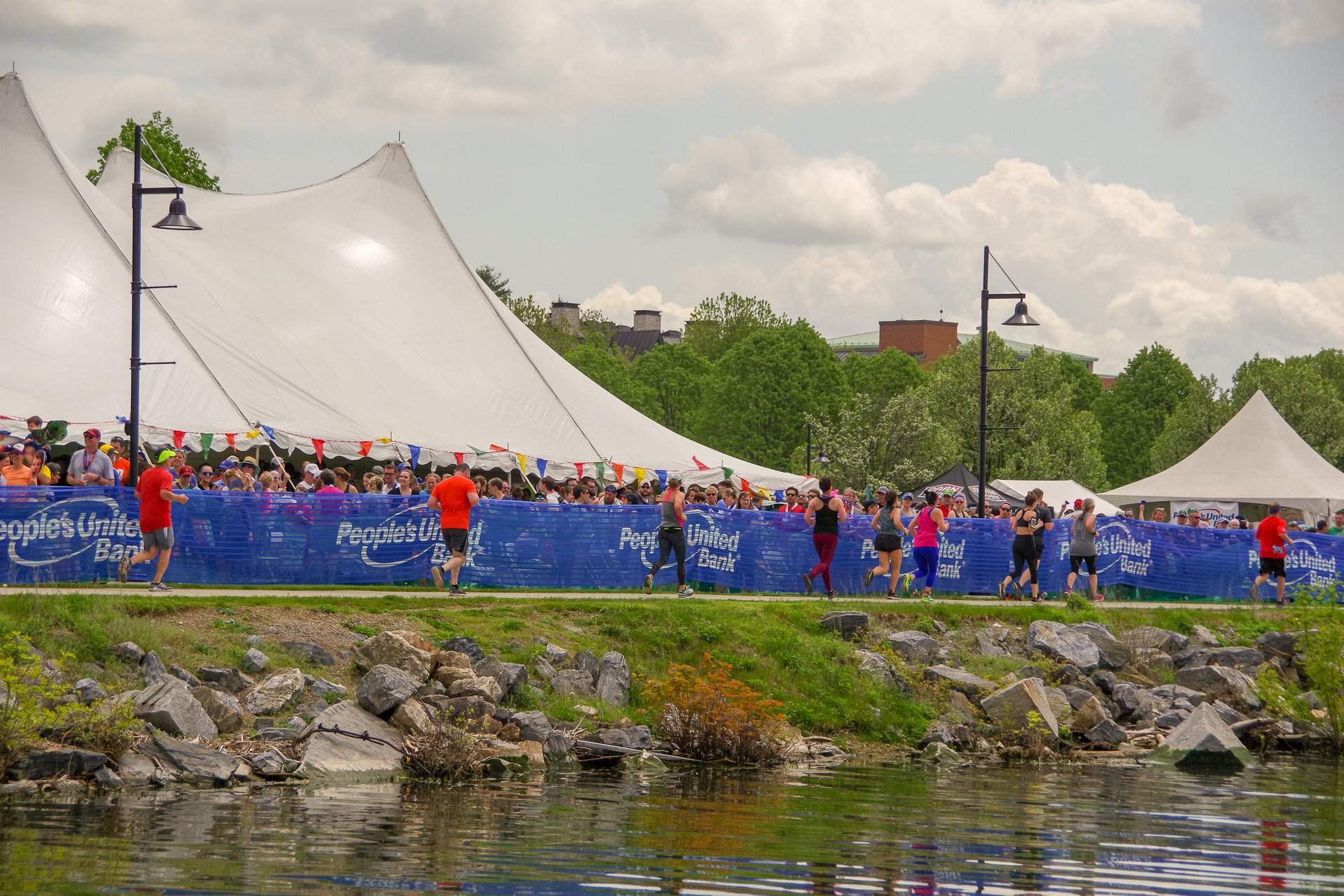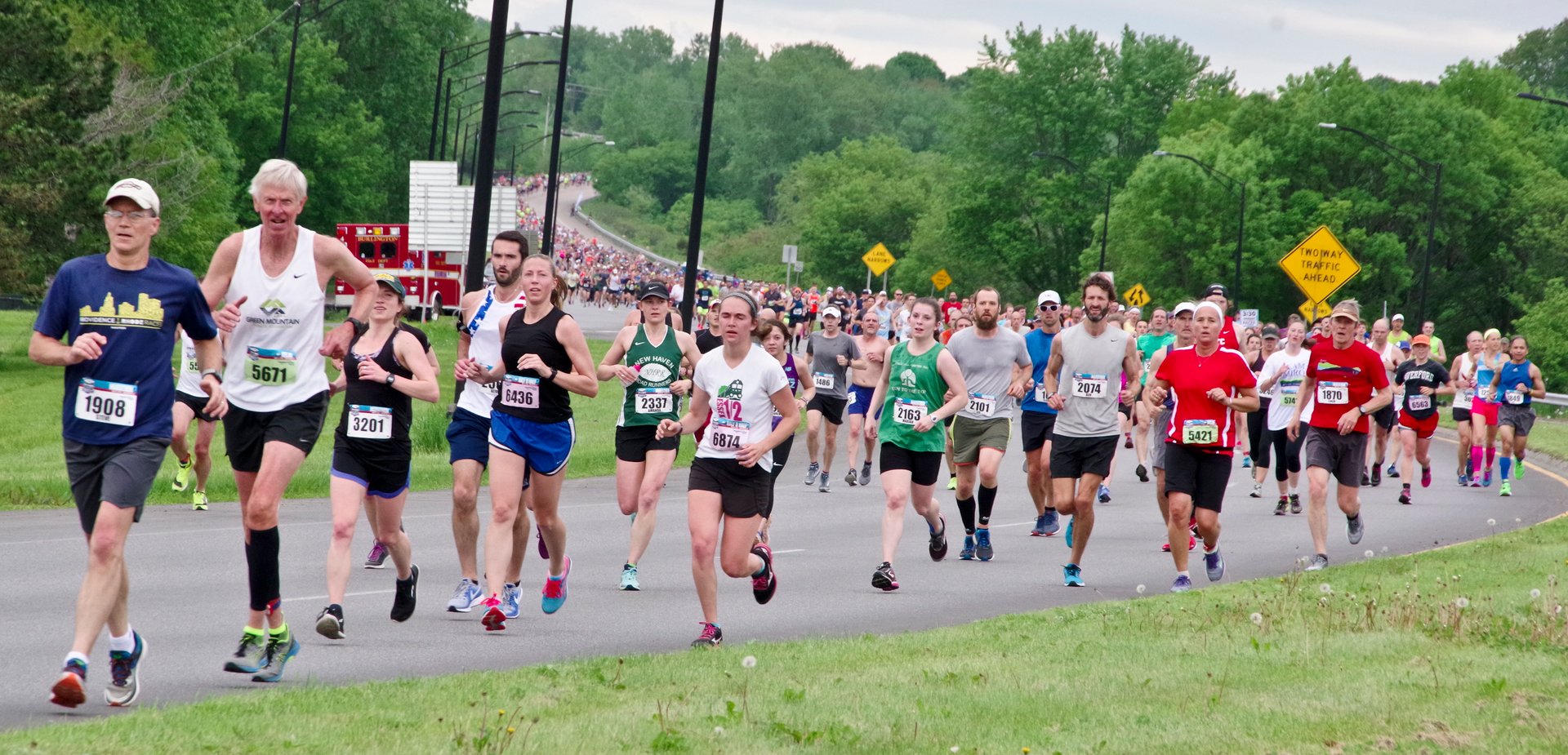 The Vermont City Marathon takes place on the Sunday of Memorial Day weekend in the city of Burlington. Inaugurated in 1989, it is produced by RunVermont and includes the full marathon course, a two-person relay (instead of half-marathon) or three-to-five person relay. There are about 2,500 participants in the race every year.
The fast course, certified by USATF, starts at Battery Park, with a beautiful view of Lake Champlain and the Adirondack Mountains. After the start, runners pass downtown Burlington with its tree-lined streets and Marketplace full of cheering spectators.
After about 4 mi (6 km) runners get on the Northern Connector highway featuring scenic views of the Green Mountains. From there the course goes back to Burlington downtown, making a loop of South End. Runners pass Oakledge Park, Battery Street with its steep climb and finally North Avenue before they start descending onto Burlington Bikepath. Enjoy once again stunning lake views while running your last two miles before the finish line in Waterfront Park.
The marathon course has a time limit of 6.5 hours, the equivalent to the pace of 13:45 per mile. As long as your pace is 13:45 per mile or faster, you can even walk the course. All marathoners get a finishers medal as long as they cross the finish line. Two-person relay athletes receive their medal upon completion of their half. The race is followed by a celebration and festival in Waterfront Park with live entertainment, food and beverages.
Find hotels and airbnbs near Vermont City Marathon (Map)