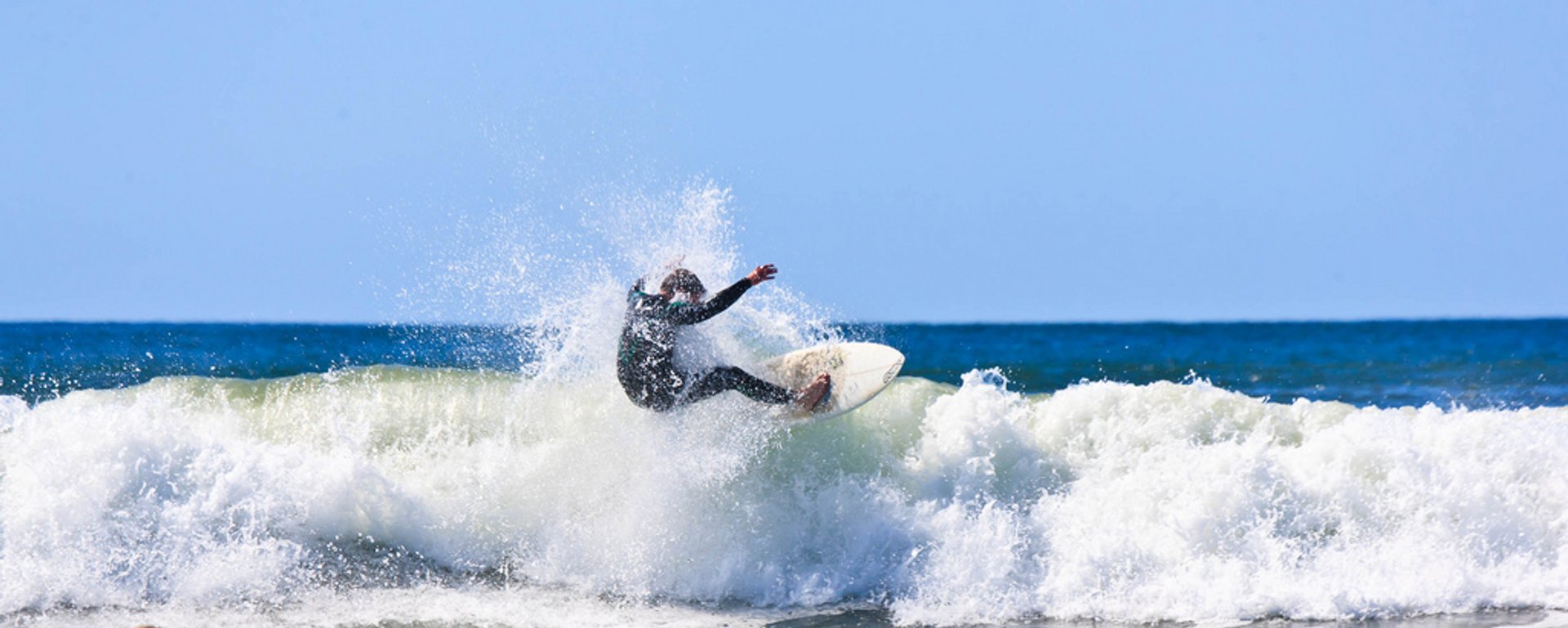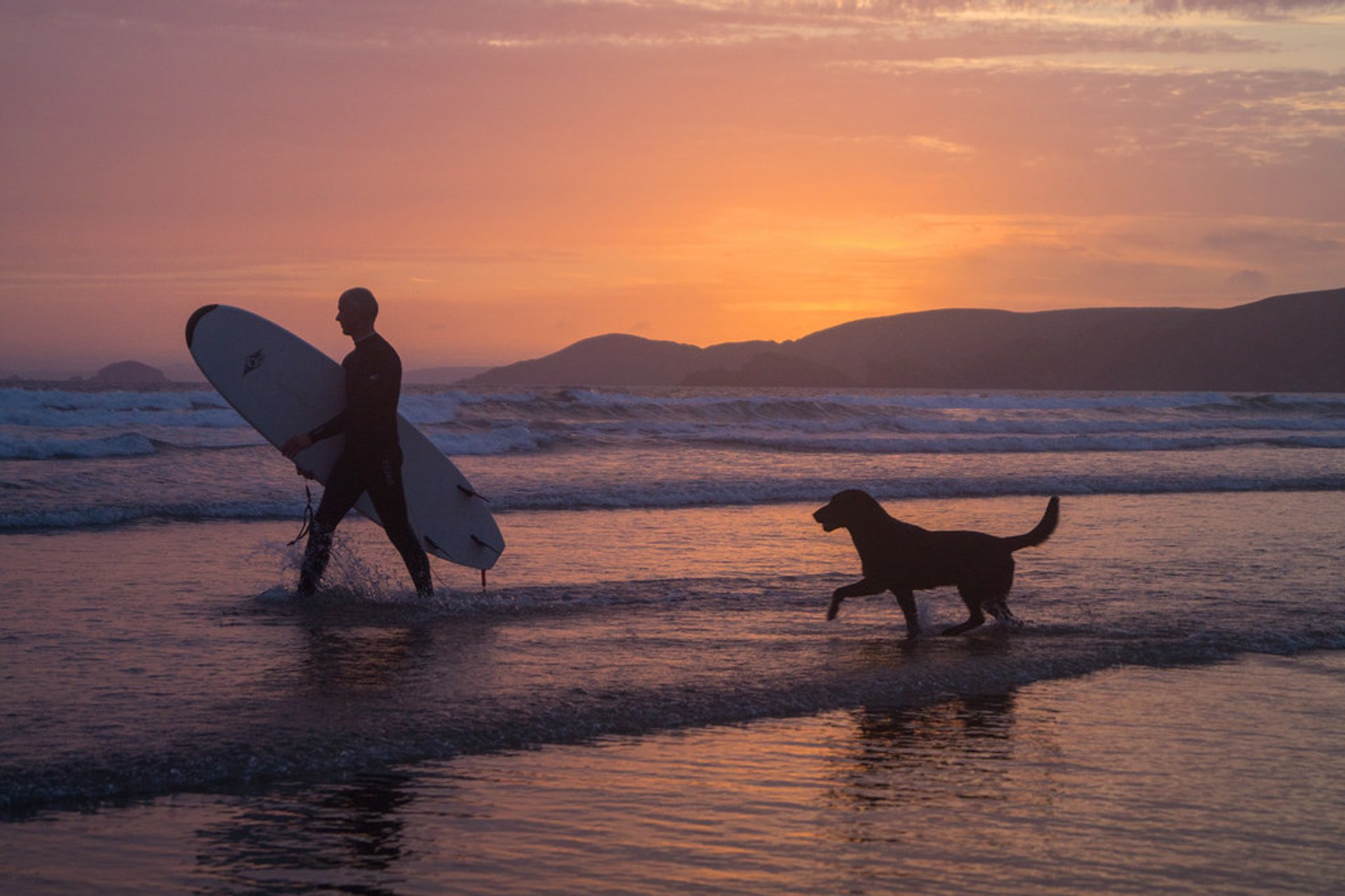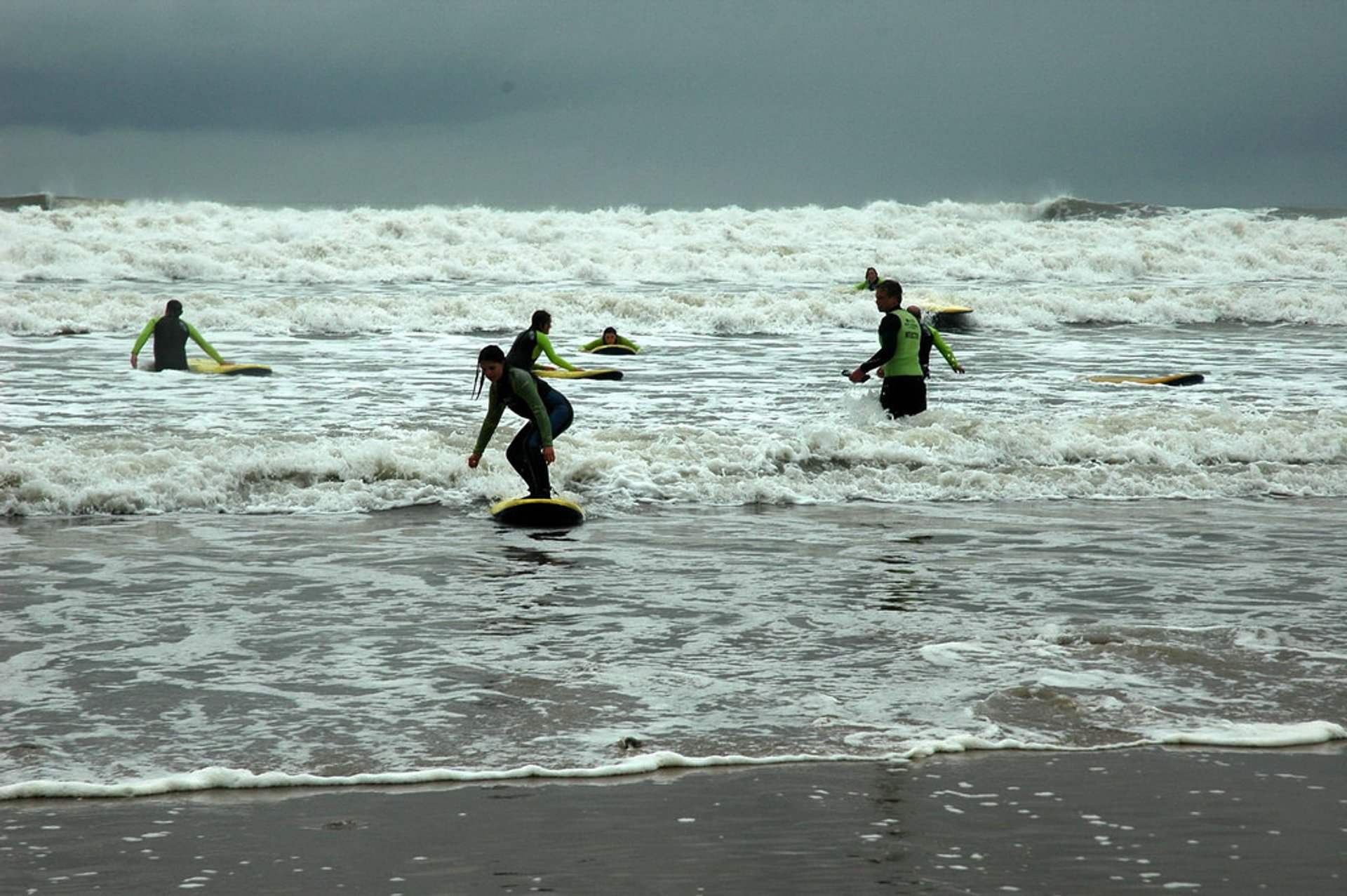 Autumn and winter are the best times for beginners to get started with their first "steps" on a surfboard, surfing lessons, or improve their surfing. It's also good for advanced surfers since strong winds ensure good swells.
Altogether, there are 18 surfing spots in Wales. Typically beginners catch waves from Harlech to Borth due to the small swells between cliffs and boulder reefs on the beaches, while the Ceredigion coast offers boulder pointbreaks and secluded bays with huge swells for advanced surfers. The time from September to April in Wales is a prime season, as summer months can be flat thus not suitable for surfing the waves.
One of the best thus the busiest surfing spots in south Wales is Llangennith on the Gower Peninsula. The WSF Surf School offers classes over there from April 1st to November 1st, so if you are a beginner and want to take a few lessons, plan your visit accordingly.
Another good surf spot located in north Wales—Hell's Mouth (Porth Neigwl)—is an impressive six-kilometer long bay with great peaks along its length on a rather good swell. Surfers can catch better waves beneath the cliffs around the south-east part of the bay crowded on good swells. As the area gets quite crowded, you might need to walk along the beach for less popular corners to catch a good swell. Some of the campsites over there are open only until late October.
Find hotels and airbnbs near Surfing in Wales (Map)